Greenbeanz Photography
Photographing Horses 2017 | Devon and Cornwall Animal Photography | Blog | Outside of the frame
09 AUGUST 2017 | Photographing Hoses | Devon and Cornwall Equine Photography |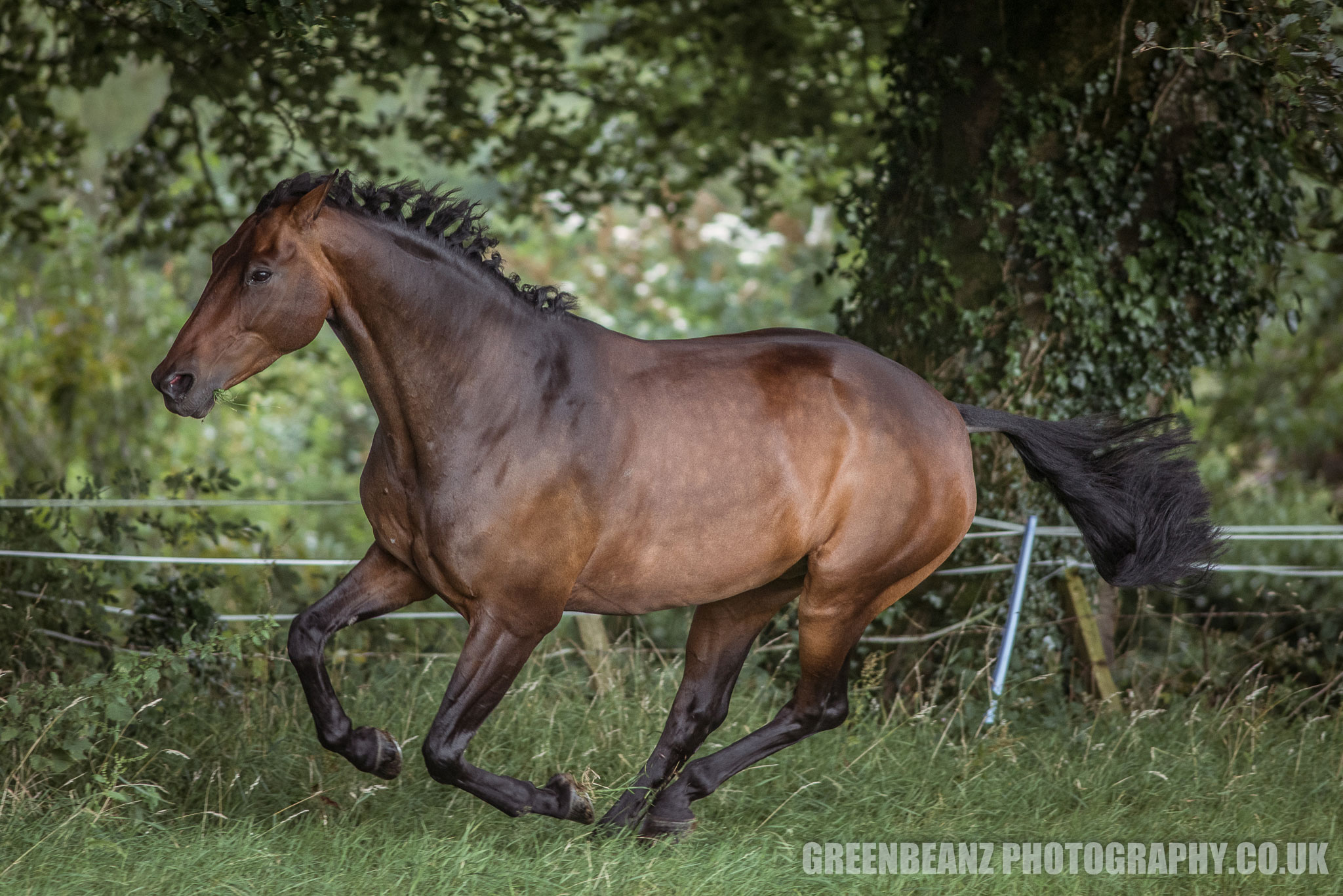 ABOVE : UK Horse Photography across Devon and Cornwall
Photographing Horses 2017 | Devon and Cornwall | Equine Photography
I am lucky enough to have a sister-in-law in Izzy who has devoted her life to horses, and wanted me to take a few shots of her animals, that were unlike the usual posed or competition equine photographs, and instead showed them displaying natural behaviour, and just kicking back having fun. I will do some work with her when jumping them in competition, but today the brief was entirely different. She also paints and has taken photographs herself all her life, and so I handed her the old trusty Nikon D700 and 80mm F1.8 D combination, explained the advantage of decoupling the focus from the shutter action with back Button Focus (which I find essential in action photography like boxing) and we got down to work.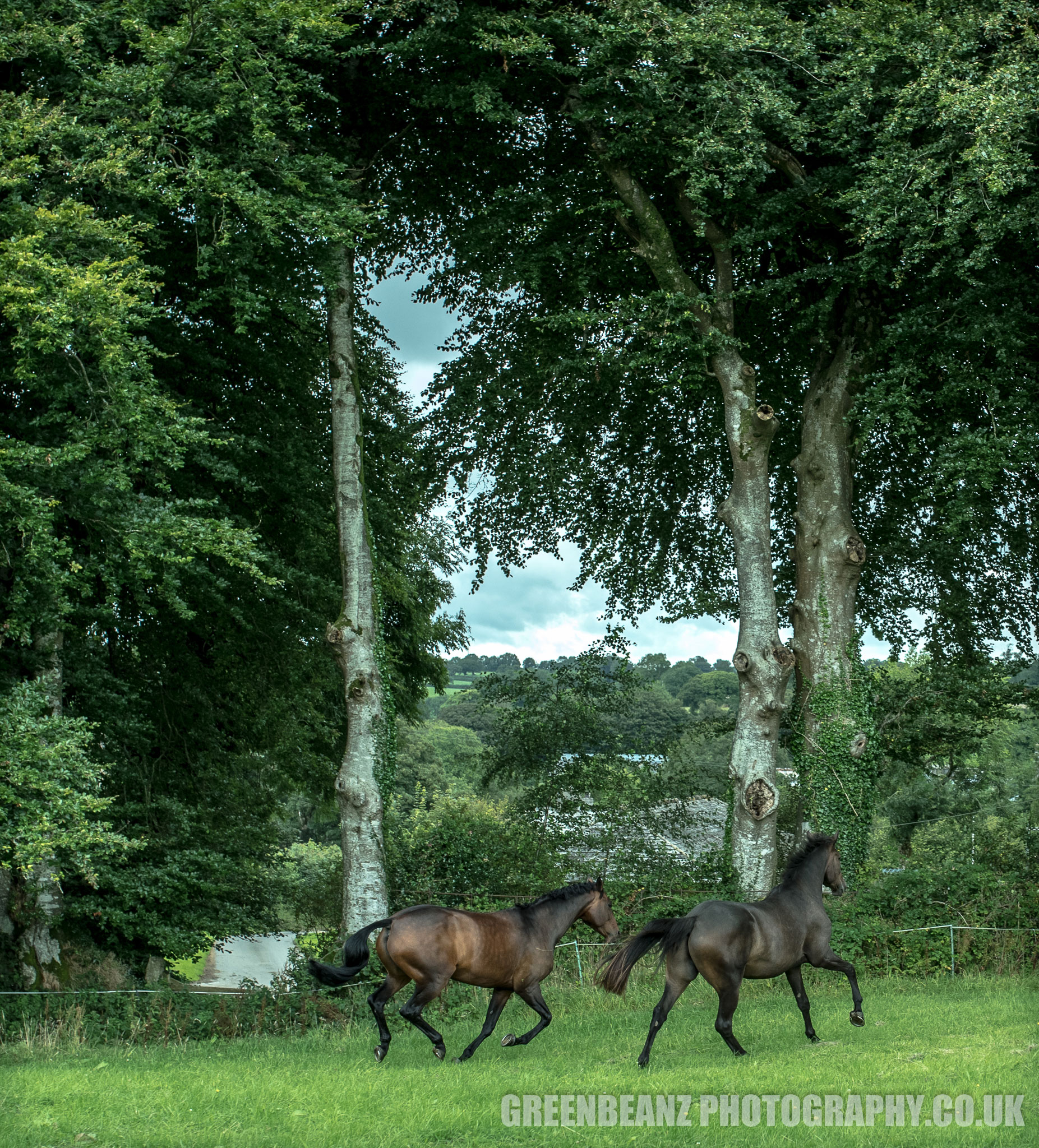 ABOVE : Environmental Photograph of Horses in Cornwall with the Sigma 35mm F1.4 ART
Horses are big animals. It might seem like quite an unnecessarily obvious statement to make but you would be surprised how many people try to capture them with wide open apertures and wonder why some of the beast is not in focus. So a good start is to narrow your aperture and start from F4 and up. This will change of course depending on how far away you are from the horses, how many are in the shot, and what the available light is like, the usability of your ISO range and the speed they are moving at. To make things easier for you you can use aperture priority and let the camera take care of the shutter speed if the light is good, because anything above 400 is going to help you freeze motion, but personally I am happier selecting manual on the cameras setting dial, and then just adjusting everything on the fly. With all the feedback available on digital cameras, live histograms and instant LCD review etc, there is no better way of learning how to understand each individual camera and lens combo, and how to get the best out of them.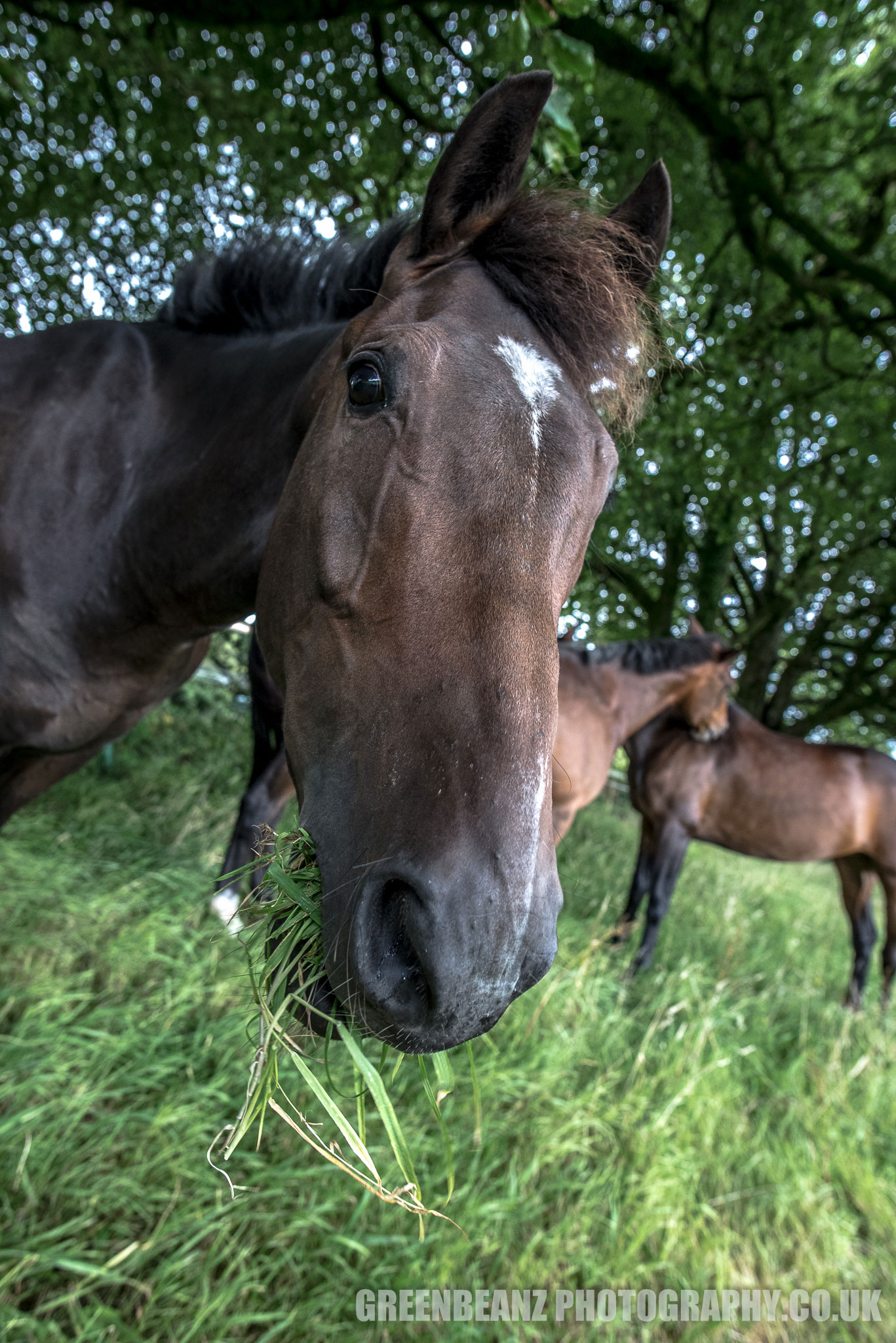 ABOVE : Candid Horse Head Portrait with the remakably adaptable Nikon 20mm F1.8
All three horses seemed delighted to be able to just run freely and have a munch on the newly rained on grass, and the key to capturing them, was as always for me, to try and be mindful and just react to the opportunities presented. If they were curious and came over to investigate it was nice to have a wide lens on one camera (in this case the excellent Nikon 20mm f1.8 D) to get them up close and exaggerate that long face, but for much of the shoot I alternated between my go to environmental portrait lens, the lovely Sigma 35,, F1.4 in order to incorporate the sky and grass and all three of them at times, and either the Nikon 300mm f4 or the Nikon 180 f2.8 when wanting to isolate the subjects against the background or focus on features like the face. The usual pan the camera in order to blur the background applies, but as in the boxing and other sports and action photography, I like to vary the shutter speed to sometimes leave a little softness and remind people of that motion. A super sharp subject against a blurred background can easily become clinical and boring, and the world is full of immaculate images that reflect nothing of the photographers own emotional state or that of the subjects.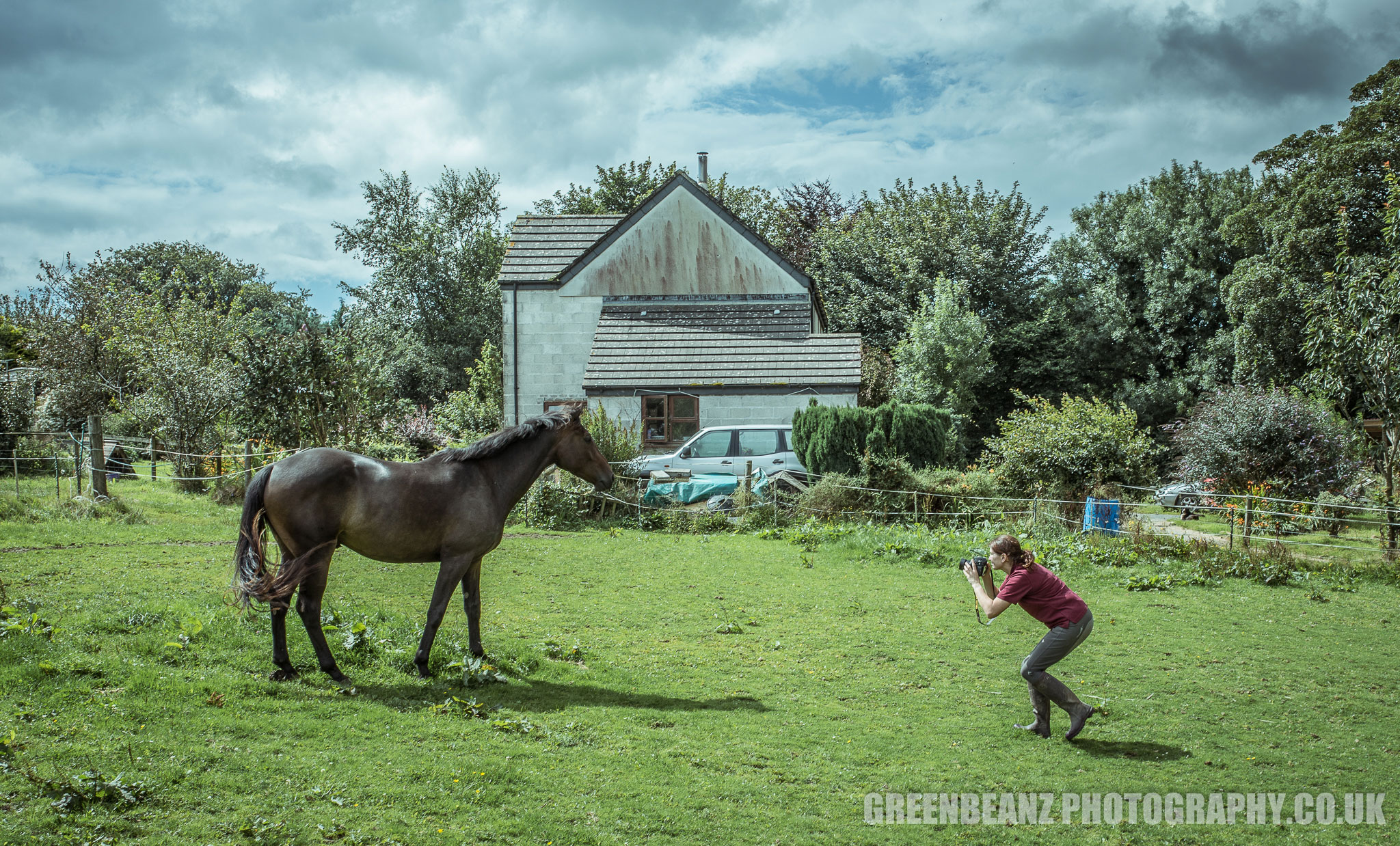 ABOVE : Izzy Photographing one of her horses in Cornwall
Sometimes photography is more than documentary and it can help to be subjective. If you have an editor with a tight brief, then by all means by objective and document and capture what is unfurling in front of you, but when you undertake personal projects, or those initiated by clients, do not forget they may well have employed you because of your style. The way you frame, shoot, edit and grade should be a reflection of what you love, and then you will not have to try and adopt styles purely to try and compete in a market, where those for whom that style is natural, will always have the upper hand. Yes be adaptable and have a palette of style to work from, but don't try and be somebody you are not.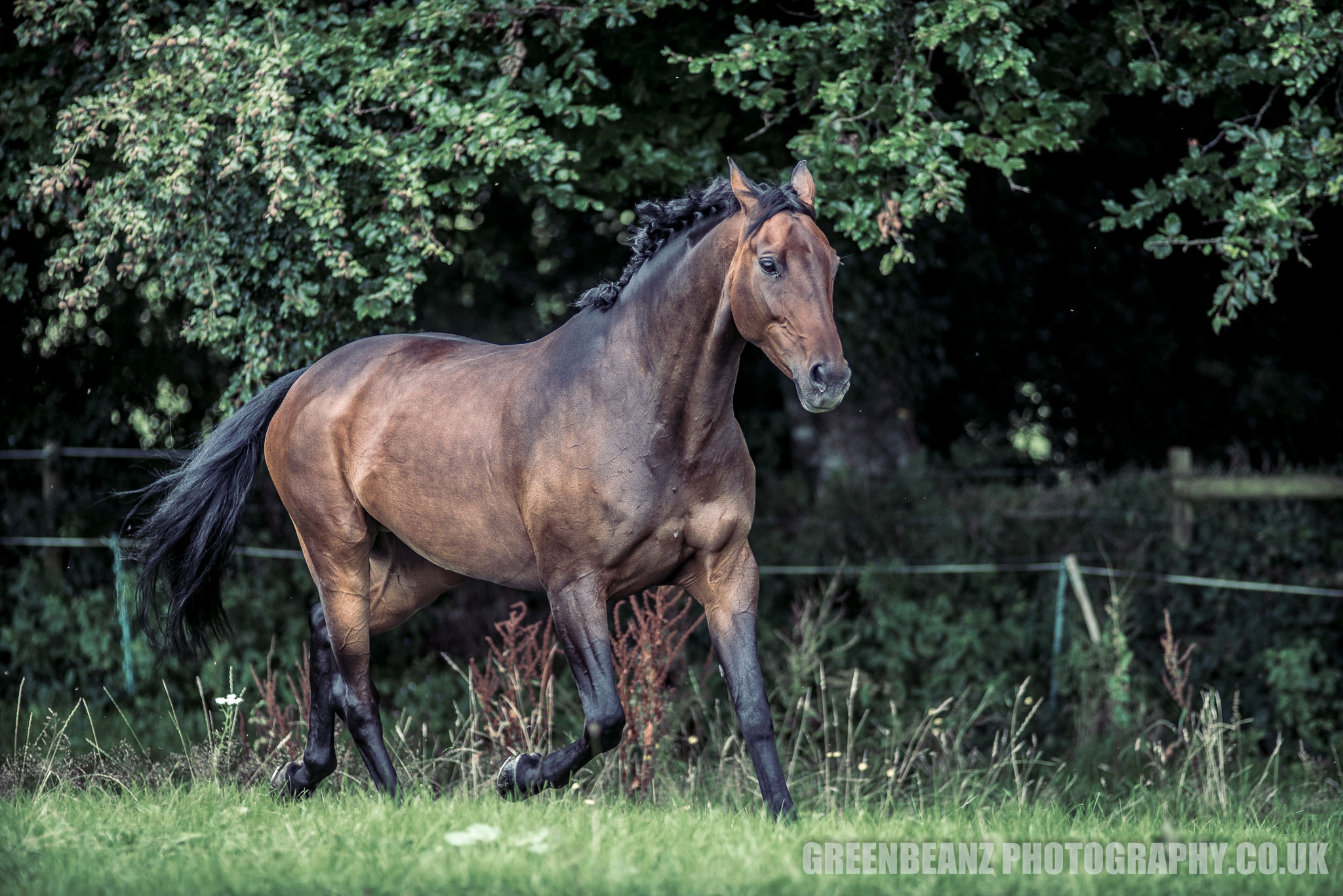 ABOVE : A Horse just having fun in a field in Cornwall
Now Horses are not Punk Rock Bands and Animal Photography is not the same as capturing humans, but they are both full of characters. Try to accentuate this and exaggerate poses and behaviours they exhibit more than once on the day. It is why certain images work in telling a story, and others, are just technically good photographs. It is probably why a couple of the best shots of the day were captured by Izzy who knows the animals inside out and reflected this in her work.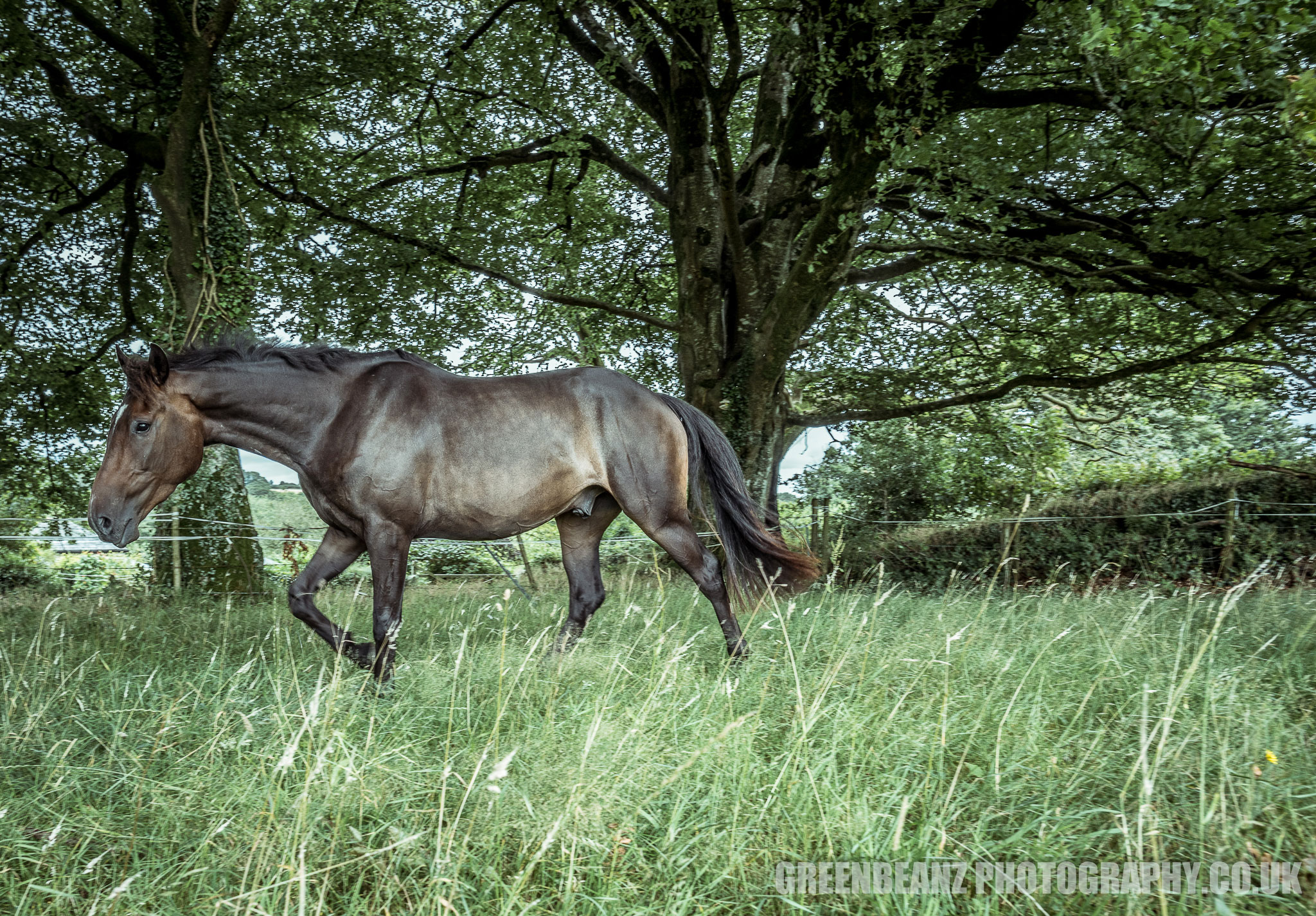 ABOVE : Equine Environmental Photography. Getting low enables the grass in front and trees behind on two seperate planes to give the animal portrait context and meaning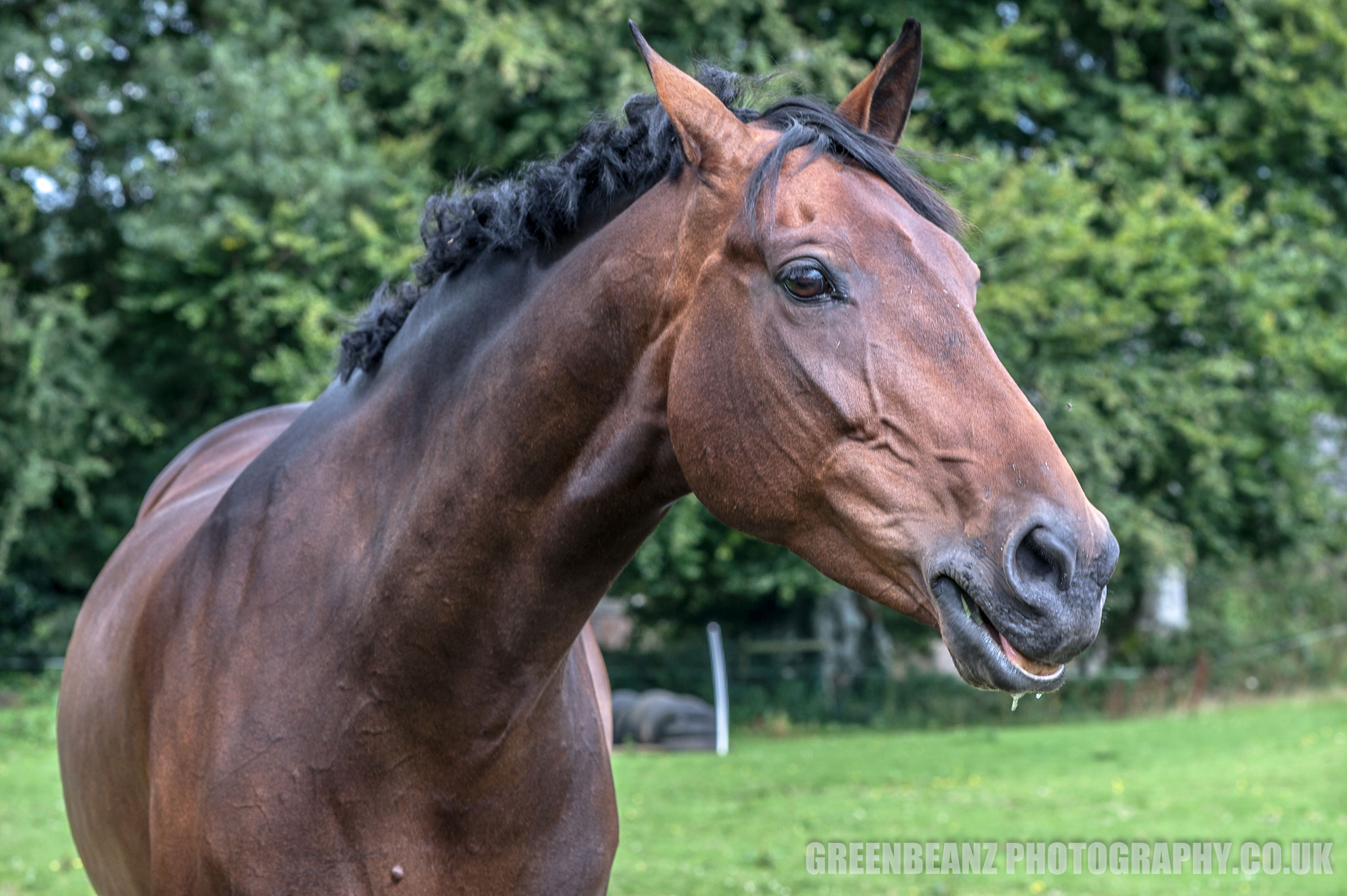 ABOVE : Here is one of the lovely shots of her horses that Izzy captured on the day
BELOW: Don't Forget to use Portrait orientation to shoot Horse faces or to accentuate their height. Izzy in the stable before the shoot with the ever dependable Nikon D700 + 80mm f1.8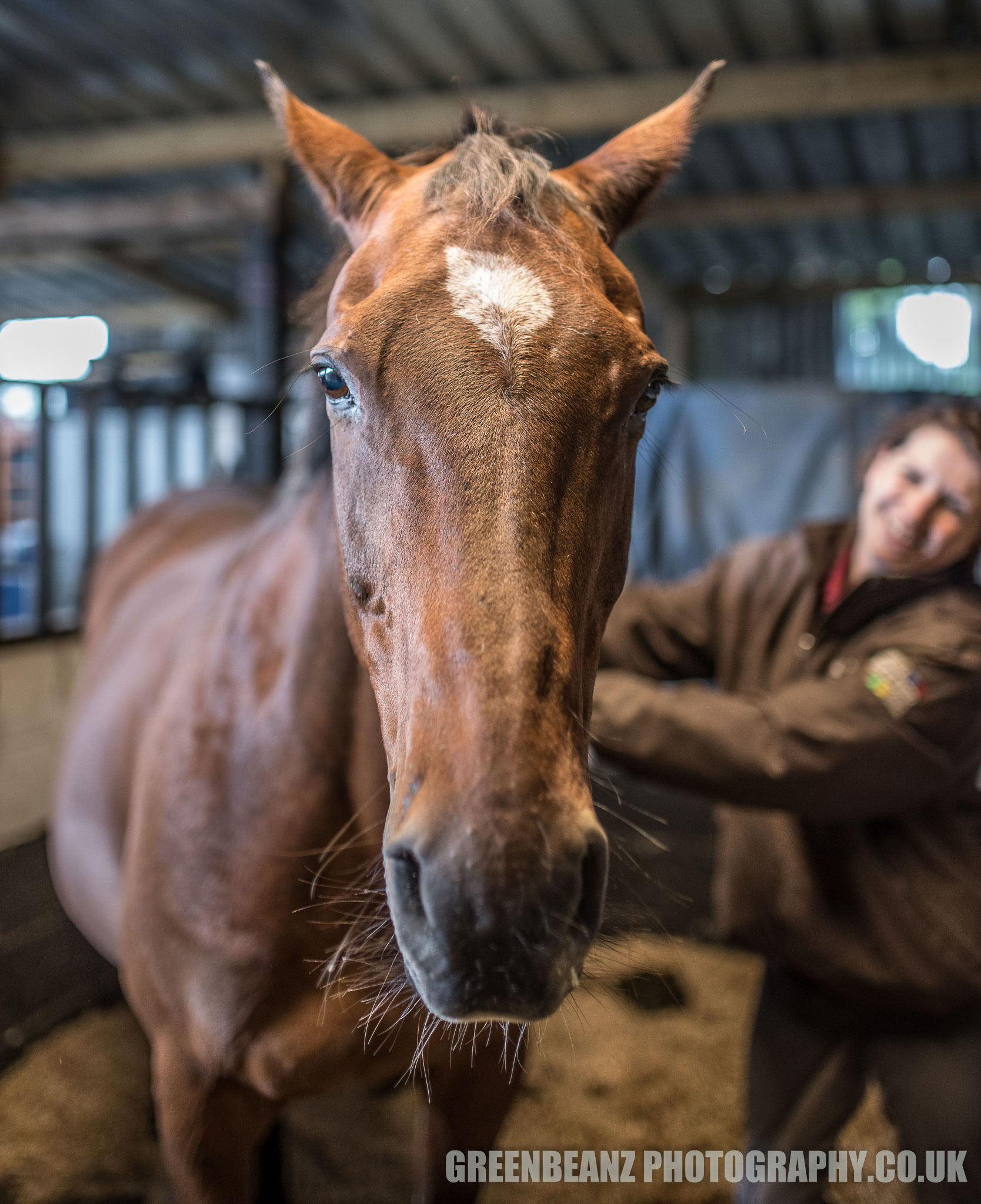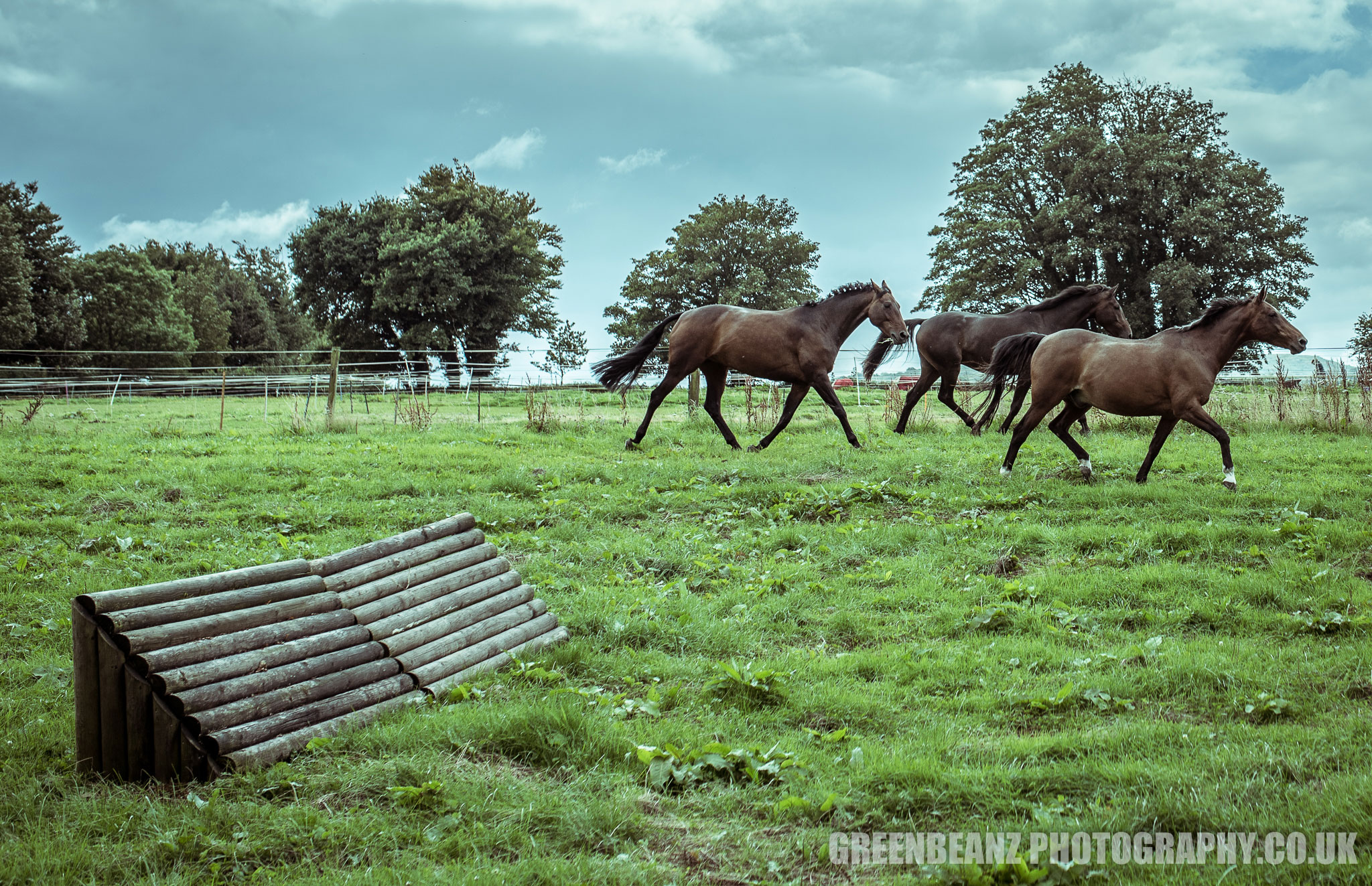 ABOVE : Devon and Cornwall Equine Photography, all three horses. The importance of symmetry and counterbalance. The jump bottom left balances and creates tension with the horses above
If you would like to book me to capture your Horses, Animals or other Family members you can contact me HERE
Rates are very competitive and I can promise you a unique set of images to treasure for years to come

Greenbeanz Photography has been shooting events across Devon and Cornwall for a number of years now and you can find more galleries here
---