Greenbeanz Photography
Ivybridge Zombie Walk OCTOBER 2017 | Devon and Cornwall Action & UNDEAD Photography | Blog | Outside of the frame
OCTOBER 28 2017 | Zombie Walk | Ivybridge | Photography and Graphics| Photojournalism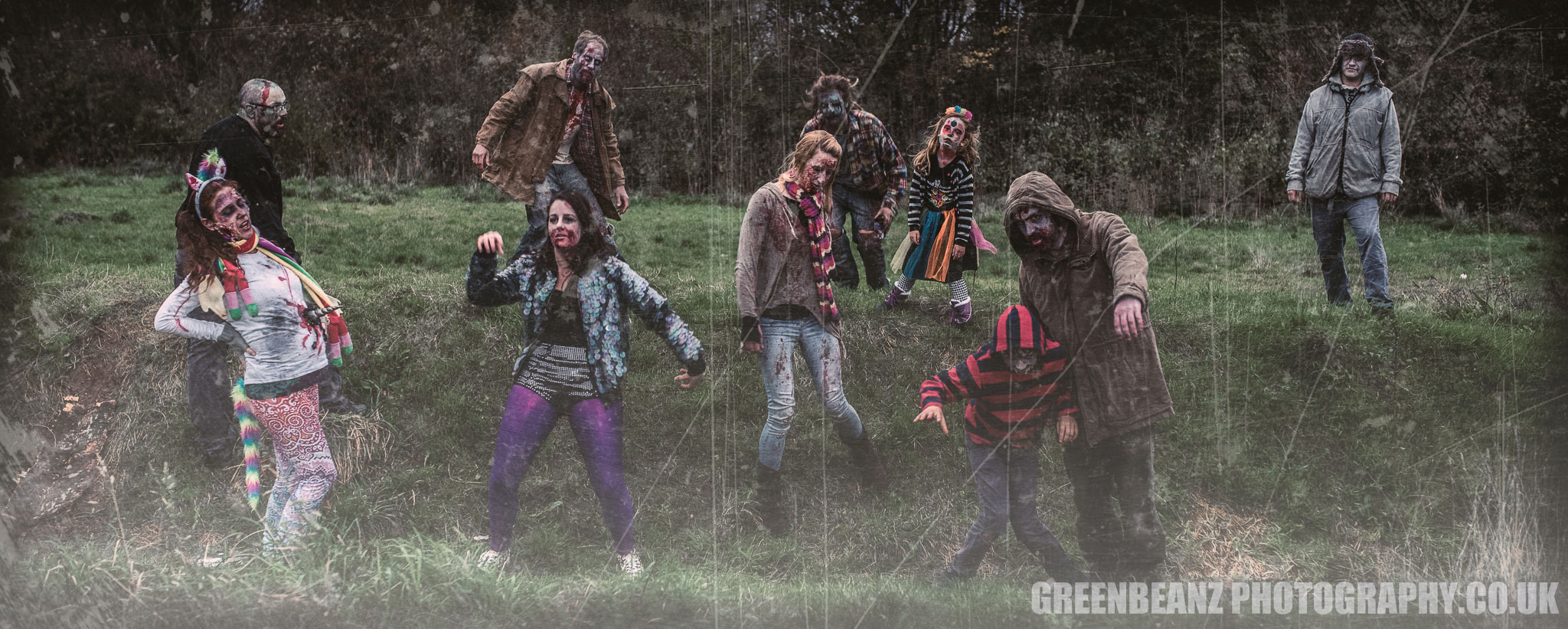 ABOVE : The Zombie walkers in Ivybridge railway station carpark October 28 2017.
Ivybridge Zombie Walk 2017 | Photographing the undead | Devon and Cornwall Photojournalism
I am writing this on the 28th of October in the year of 2017. Should you find yourself reading this and wondering what things were like before, then I am afraid time is short and I do not have time to reassure you, but things really were different .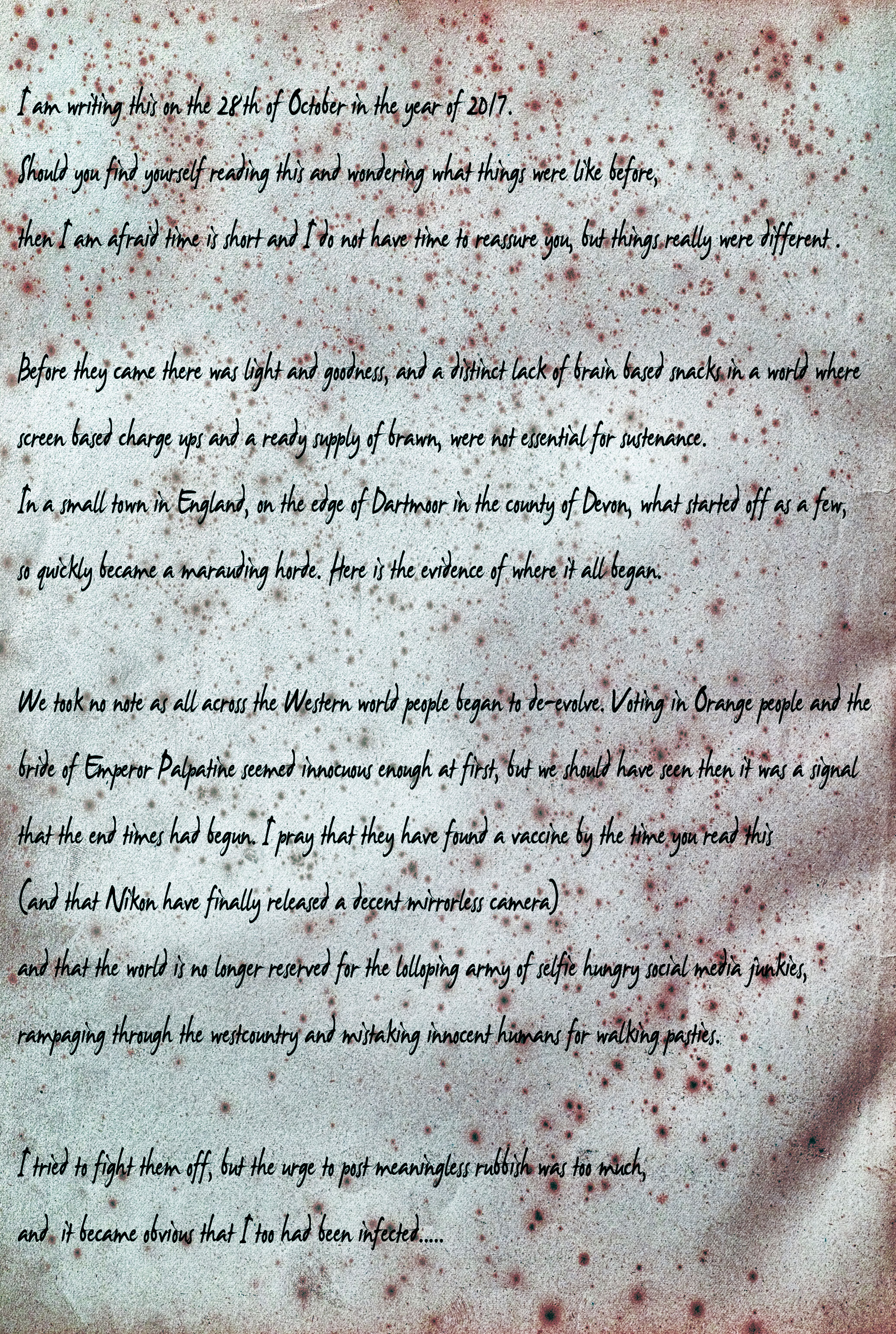 ABOVE : The Letter found in an abandoned caravan in Ivybridge railway station carpark

Before they came there was light and goodness, and a distinct lack of brain based snacks in a world where screen based charge ups and a ready supply of brawn, were not essential for sustenance.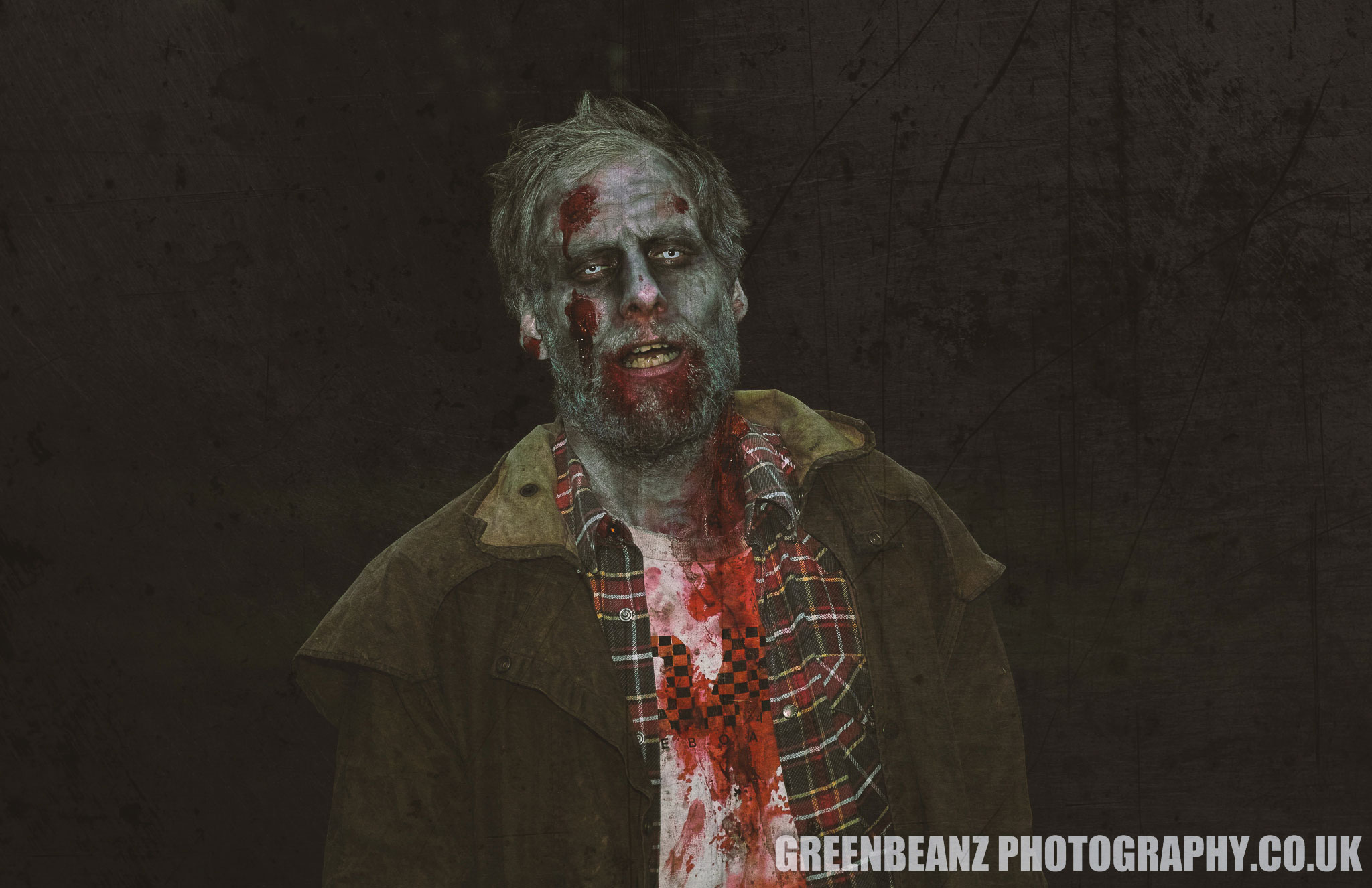 ABOVE : Undead Ed Ivybridge Zombie Walk organiser and belly full of brains behind it all

In a small town in England, on the edge of Dartmoor in the county of Devon, what started off as a few, so quickly became a marauding horde. Here is the evidence of where it all began.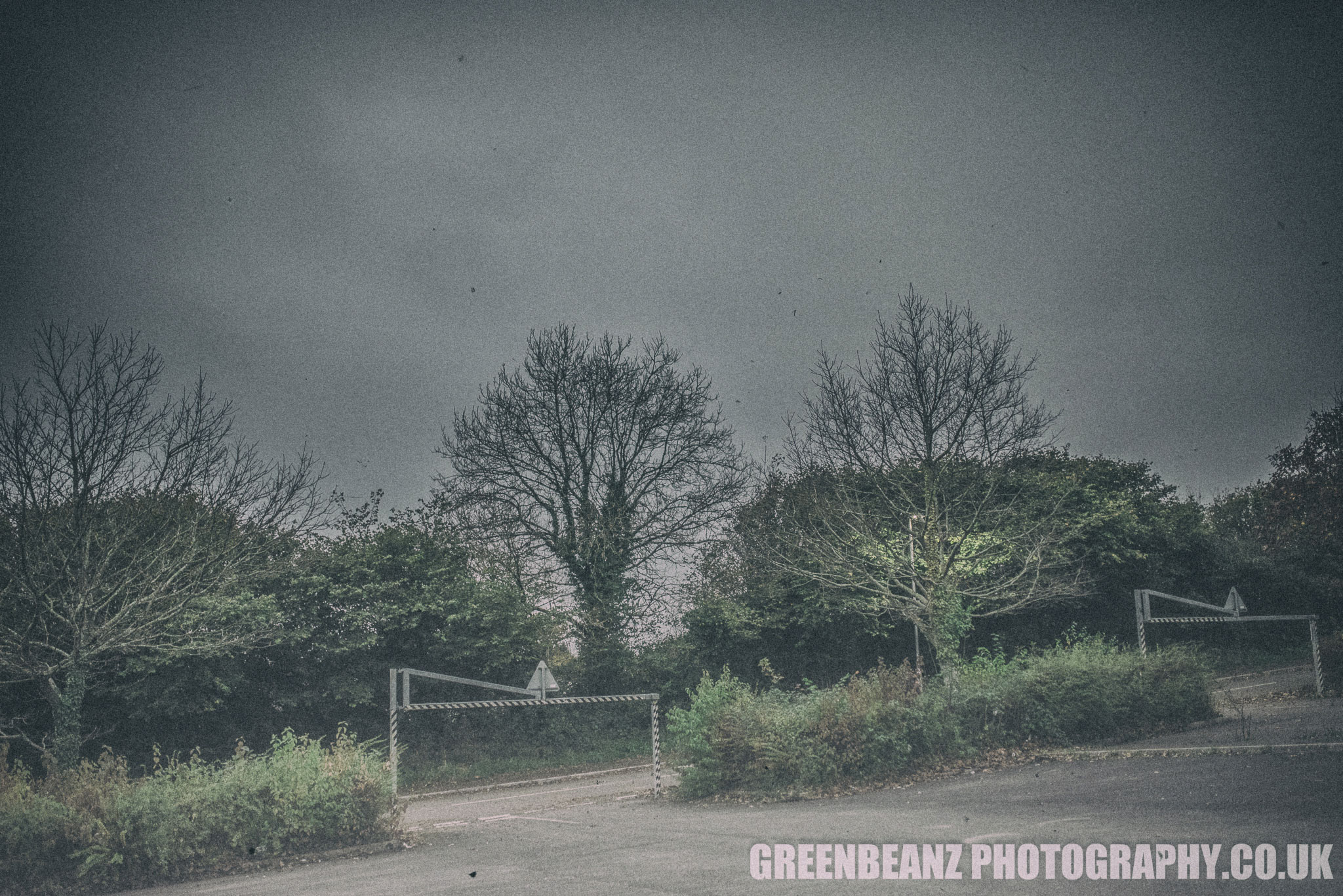 ABOVE : Ivybridge train station Carpark start of the Zombie Walk

We took no note as all across the Western world people began to de-evolve. Voting in Orange people and the bride of Emperor Palpatine seemed innocuous enough at first but we should have seen then it was a signal that the end times had begun.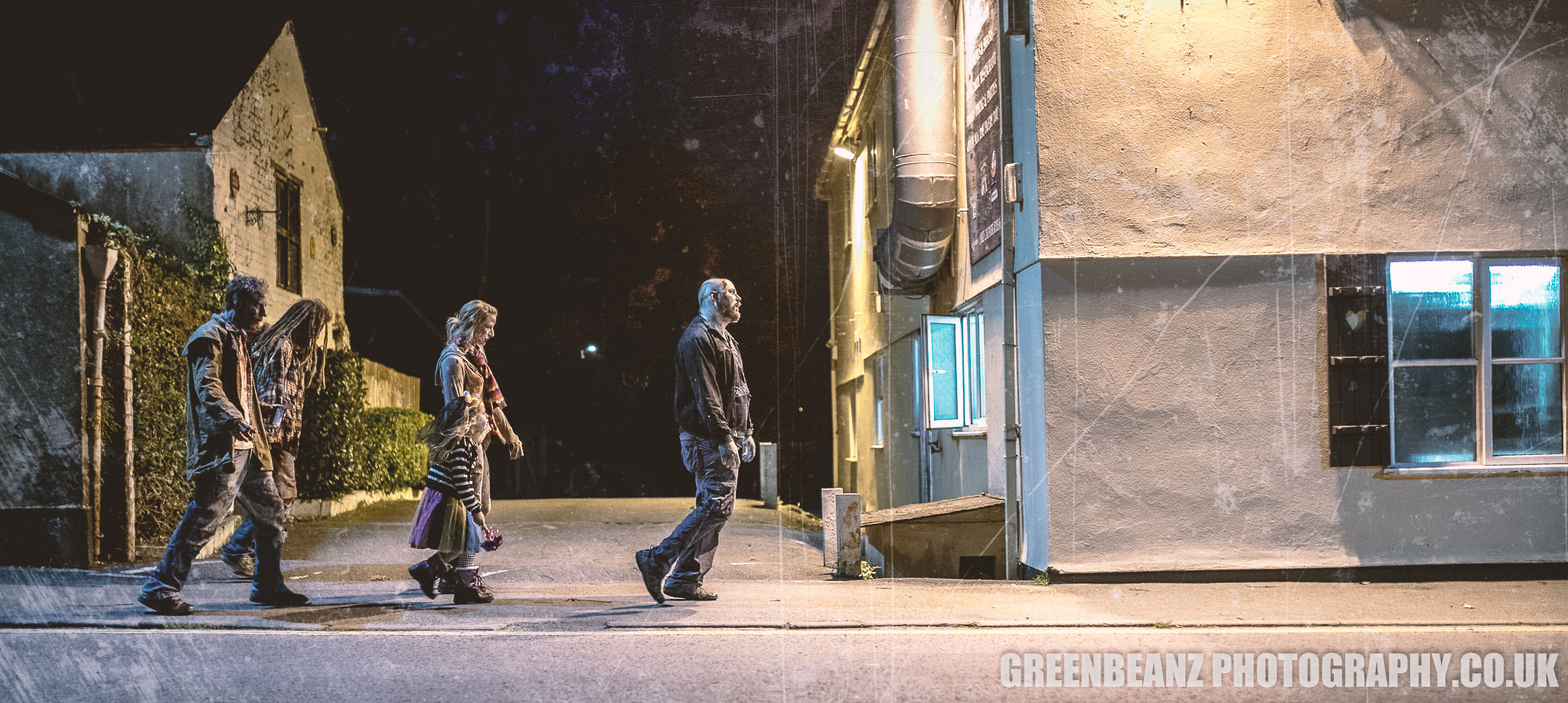 ABOVE : Approaching Ivybridge town centre the Zombie Walk passes The Sportsman's Inn

I pray that they have found a vaccine by the time you read this (and that Nikon have finally released a decent mirrorless camera) and that the world is no longer reserved for the lolloping army of selfie hungry social media junkies, rampaging through the westcountry and mistaking innocent humans for walking pasties.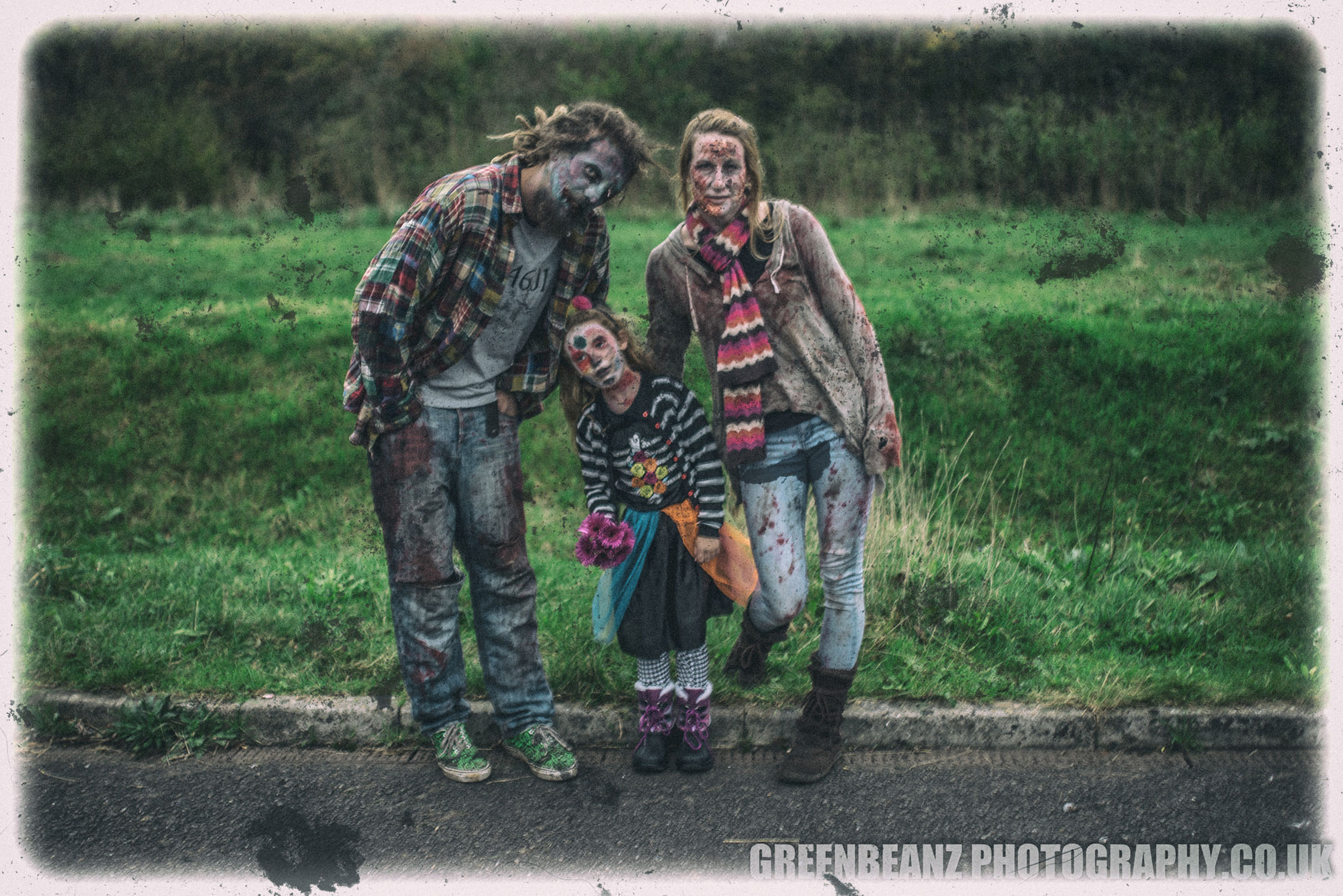 ABOVE : Discarded Undead Family Snap found near the start of Ivybridge Zombie Walk

I tried to fight them off, but the urge to post meaningless rubbish was too much, and it became obvious that I too had been infected.....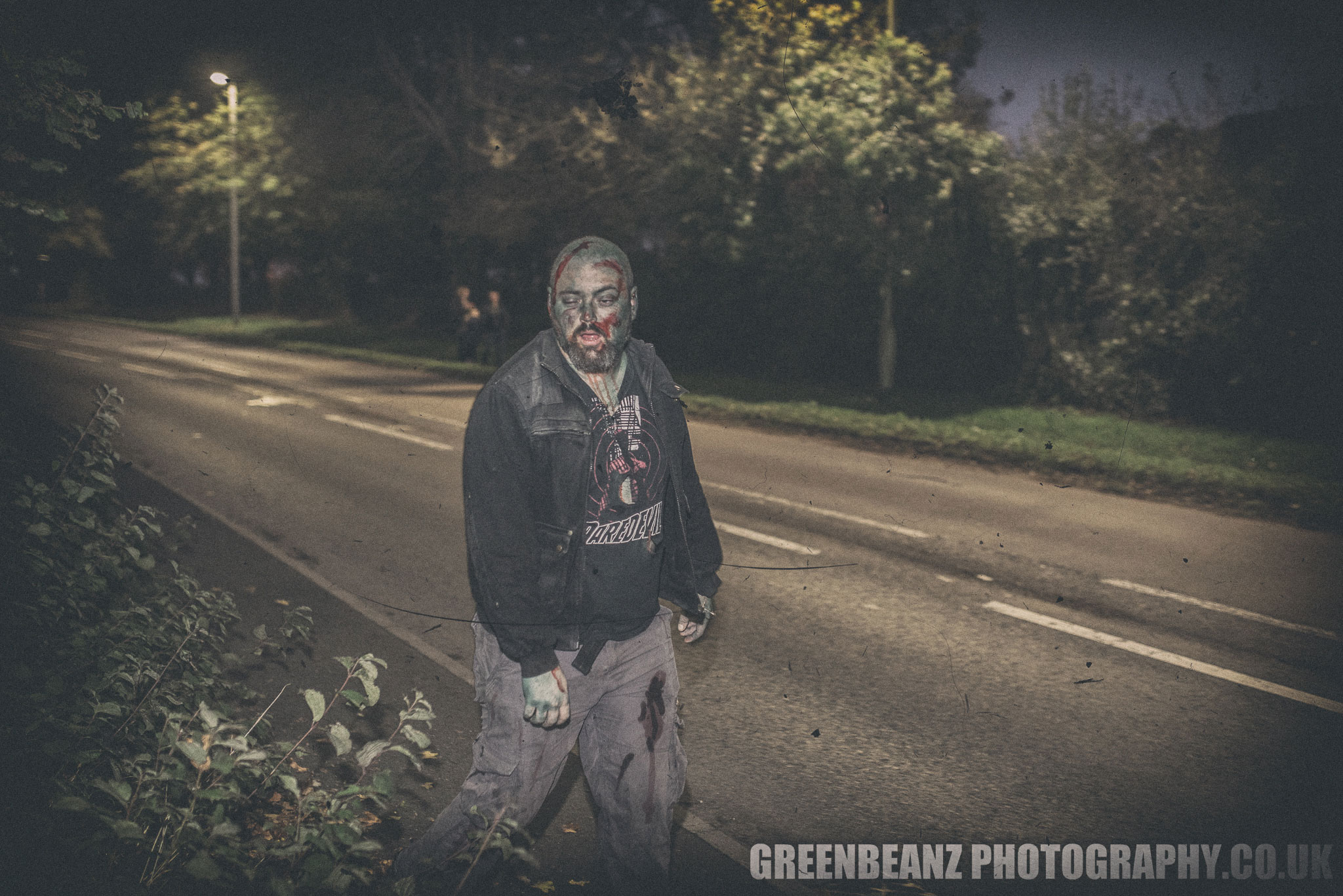 ABOVE : Ivybridge roadside Zombie Walker October 2017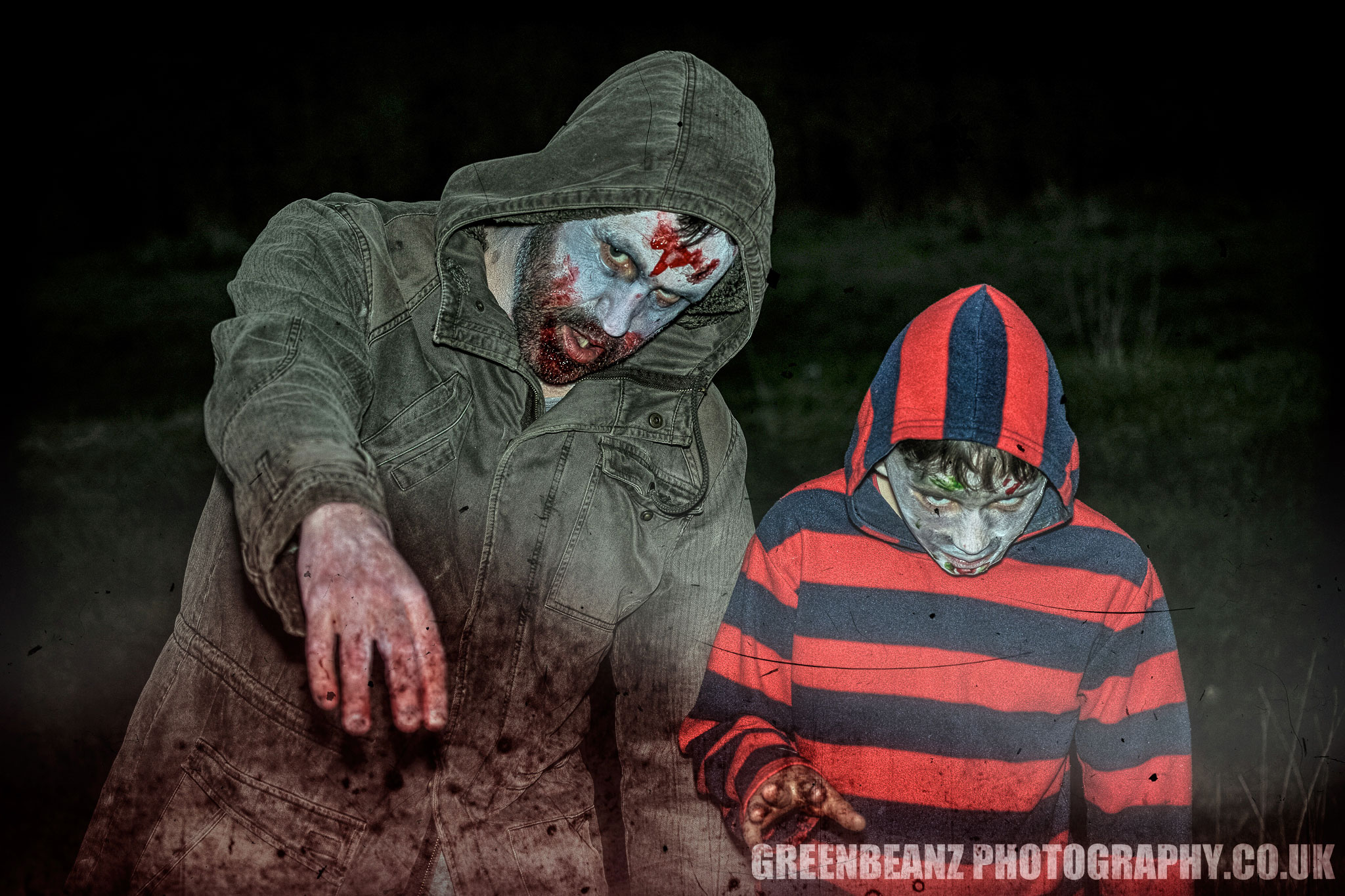 ABOVE : Zombie Family take a bracing walk in fresh October evening air of Ivybridge 2017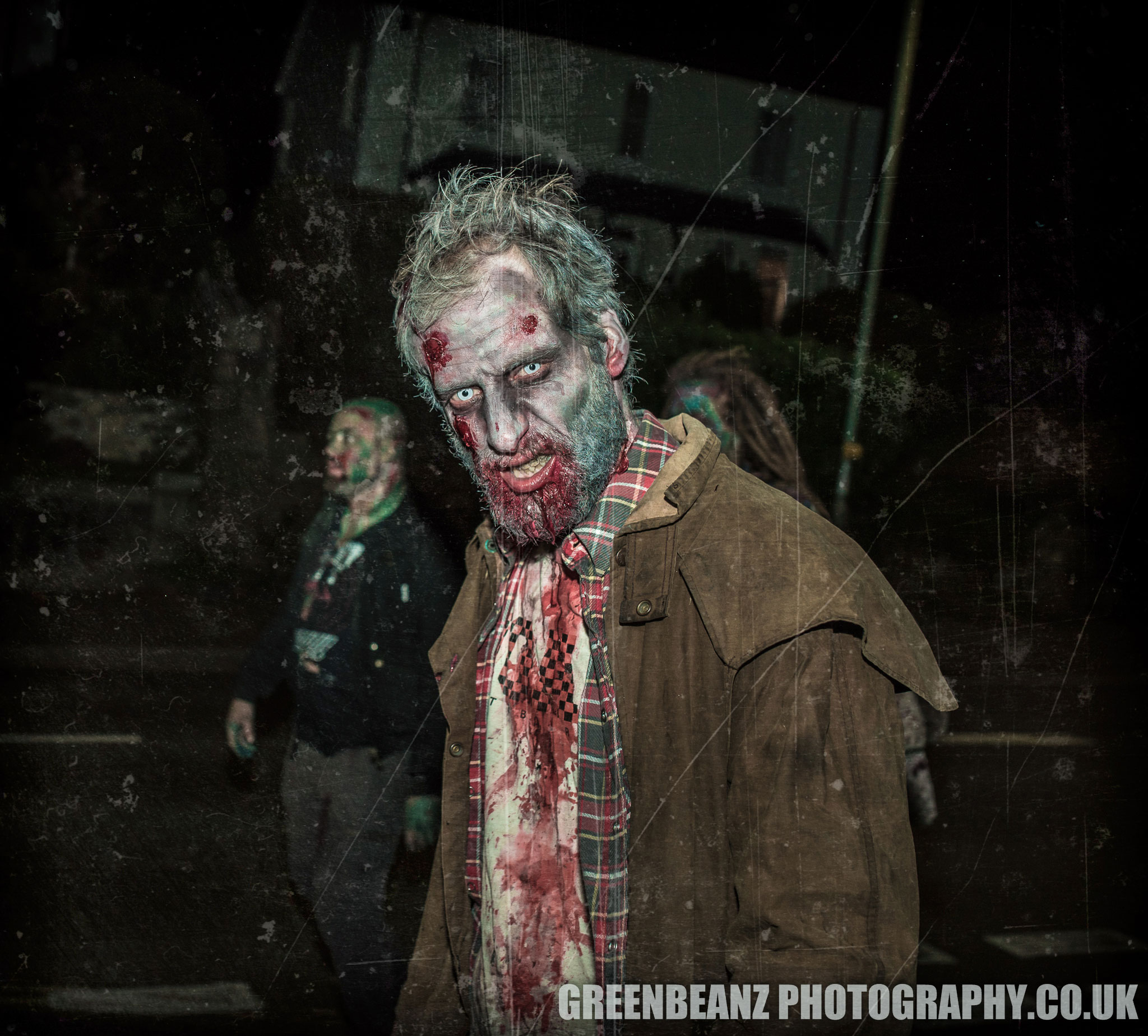 ABOVE : Undead Ed walks the streets of Ivybridge in 2017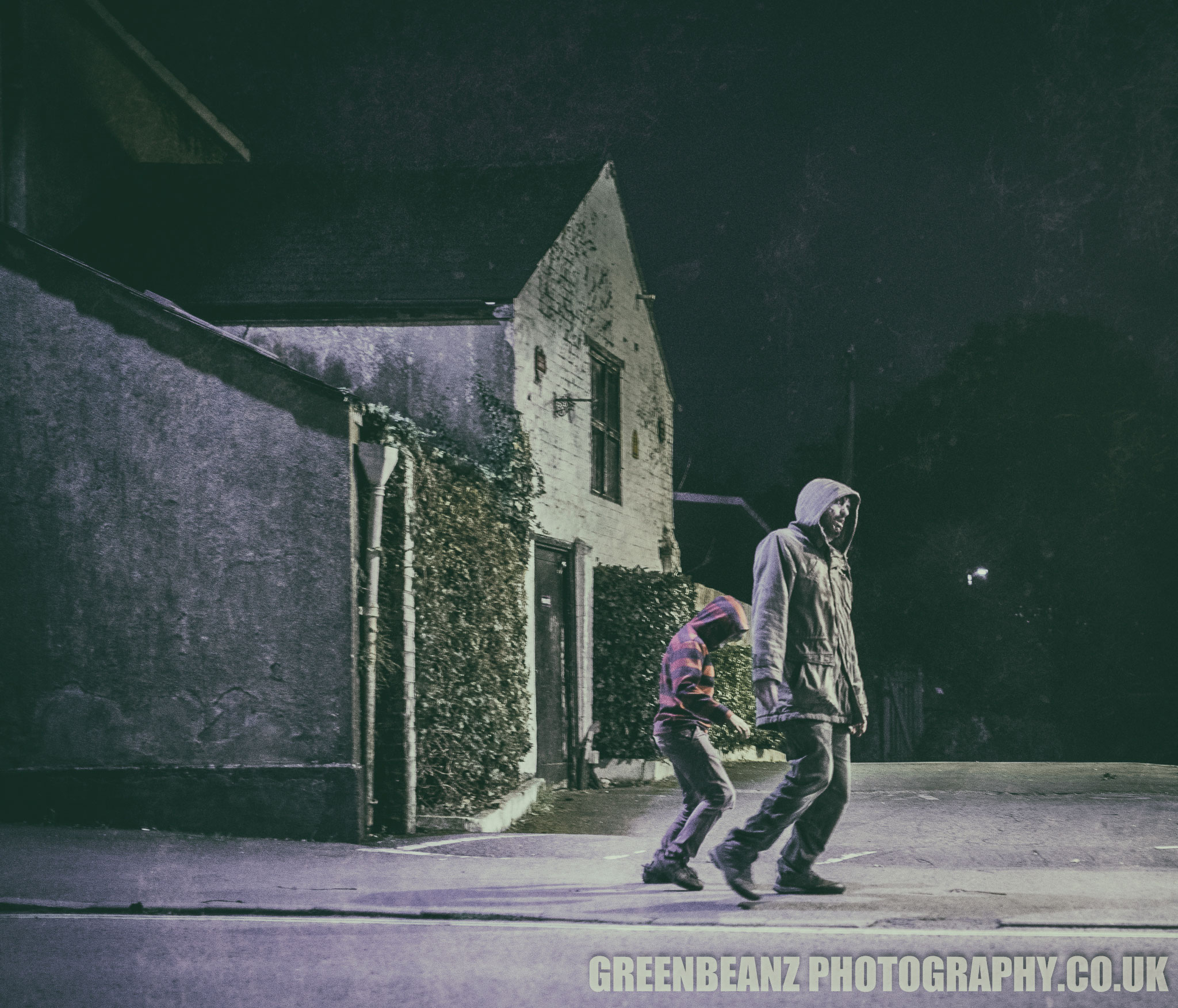 ABOVE : Ivybridge town centre visited by the Zombie Walkers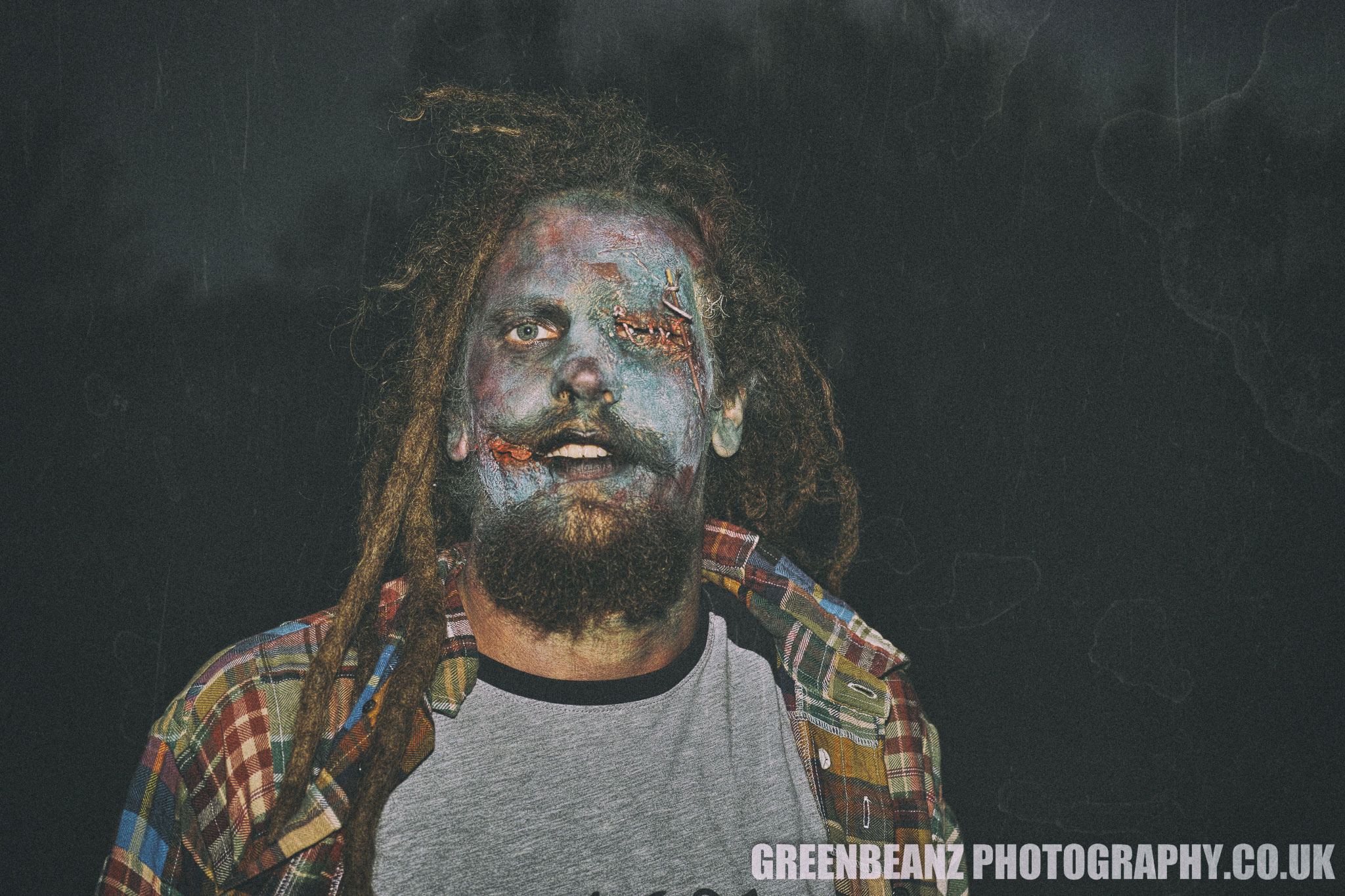 ABOVE : Zombie father in Ivybridge Ocotber 2017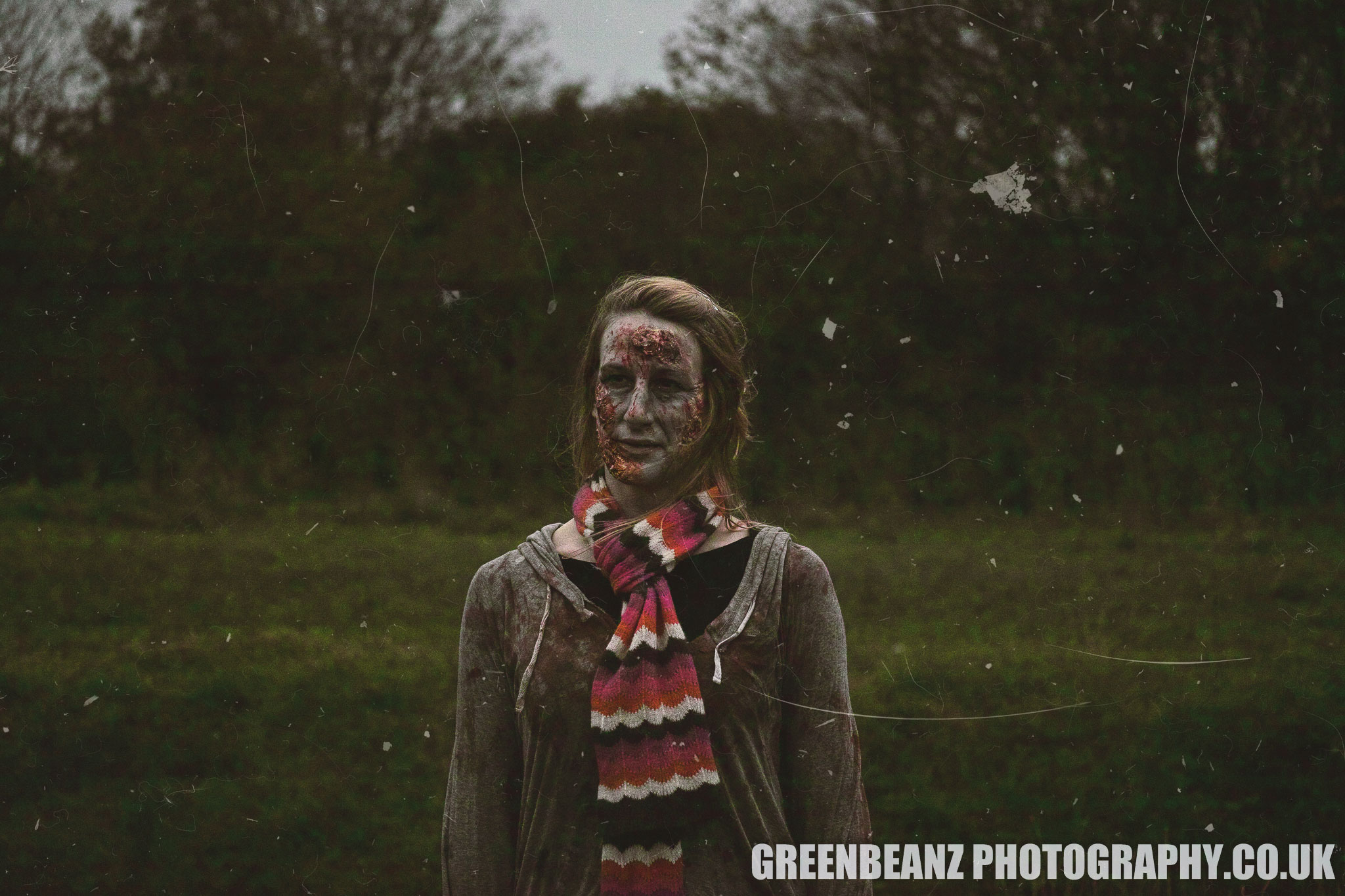 ABOVE : Zombie mother in Ivybridge Ocotber 2017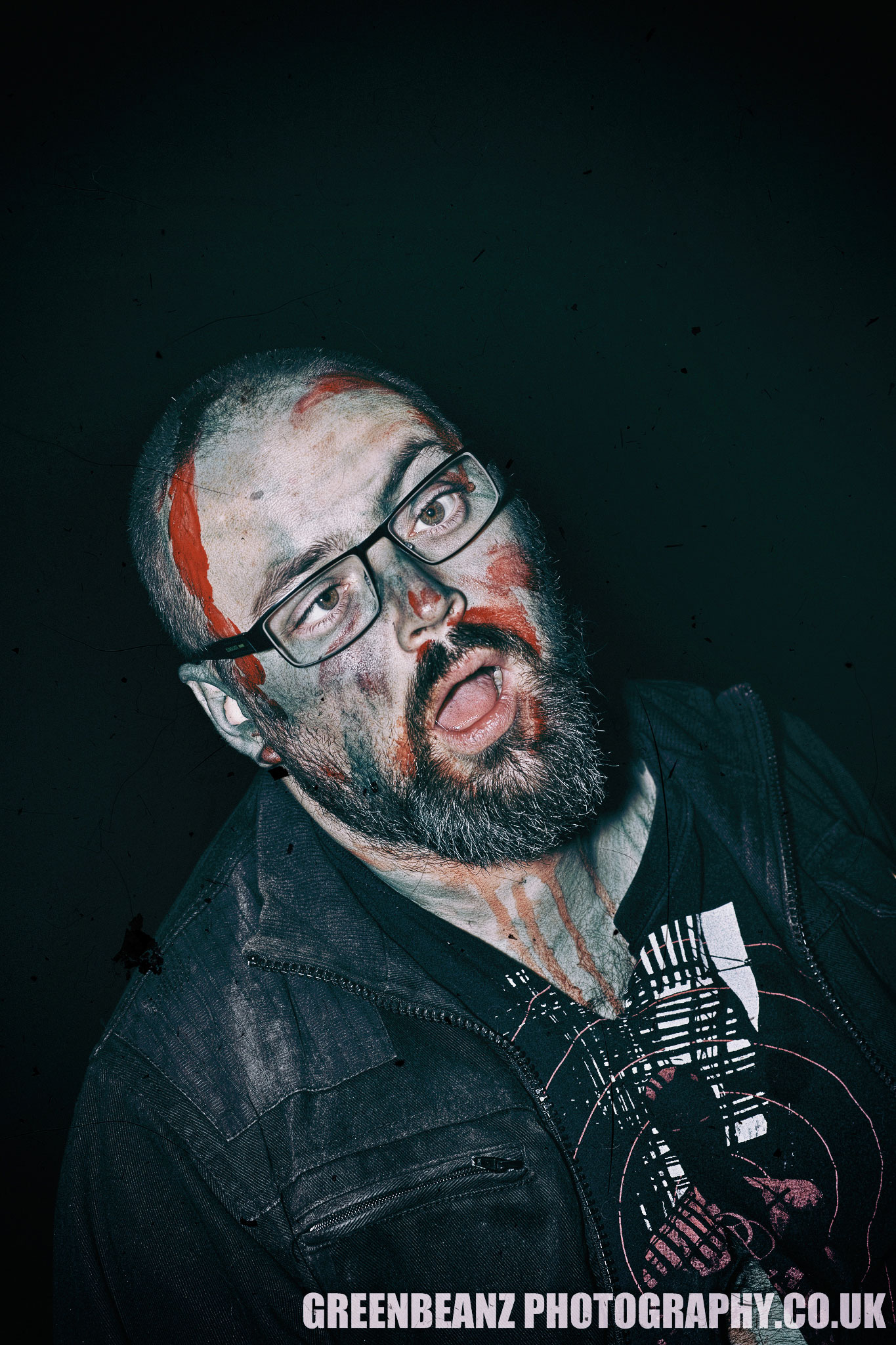 ABOVE : Zombie wanderer in Ivybridge Ocotber 2017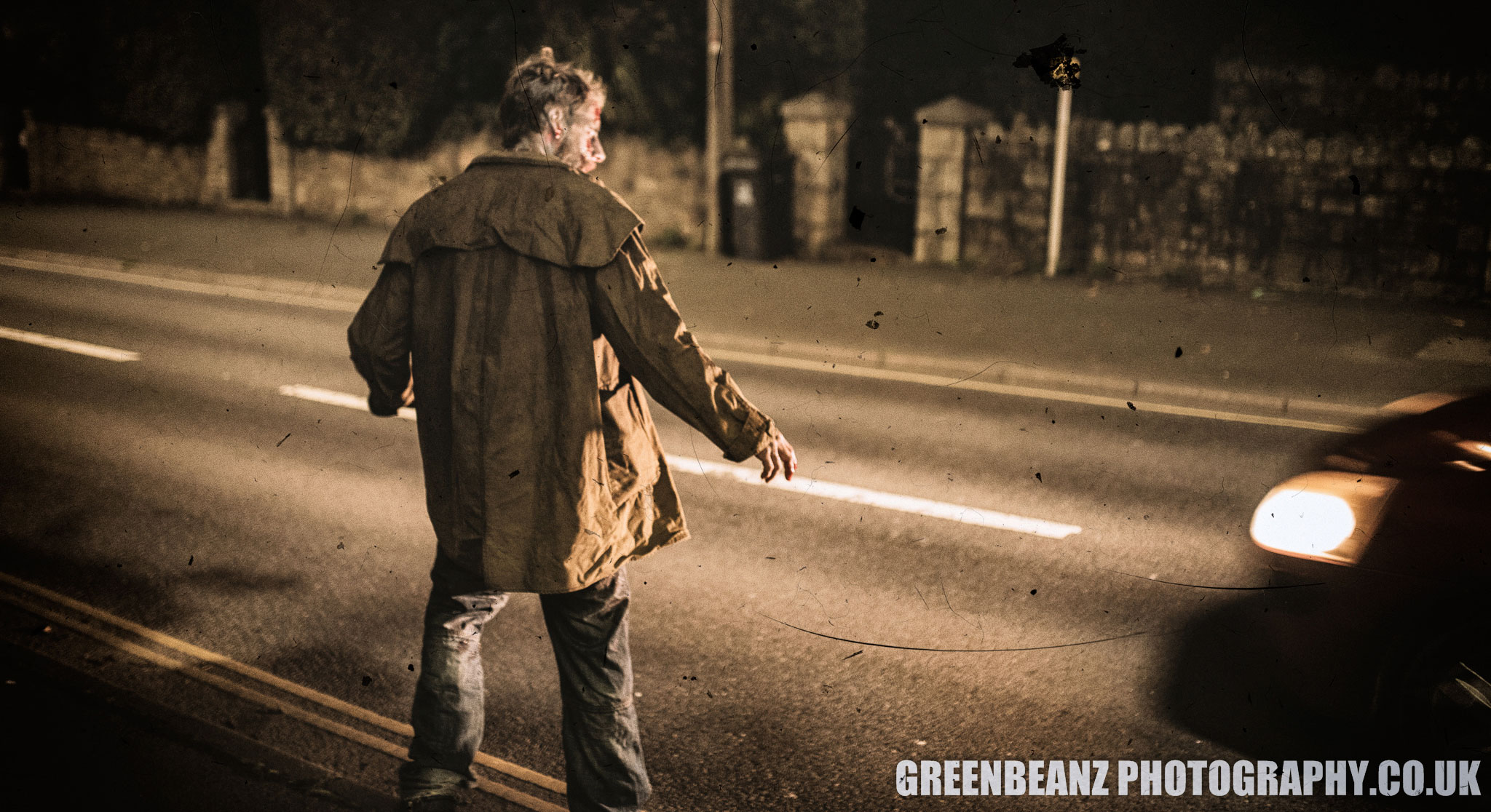 ABOVE : Zombie on the roadside in Ivybridge Ocotber 2017
If you would like to book me to capture your news story, action, sporting or any other event, you can contact me HERE

You can find more 2017 Plymouth Zombie photographs in the Greenbeanz Photography gallery here
You also can find some on facebook at the gallery here
---