Greenbeanz Photography
The Reuben Lenkiewicz Arts Festival | 02 - 05 August 2019 | Bitton House Teignmouth
The Reuben Lenkiewicz Arts Festival | Bitton House| Teignmouth | August 2nd - 5th 2019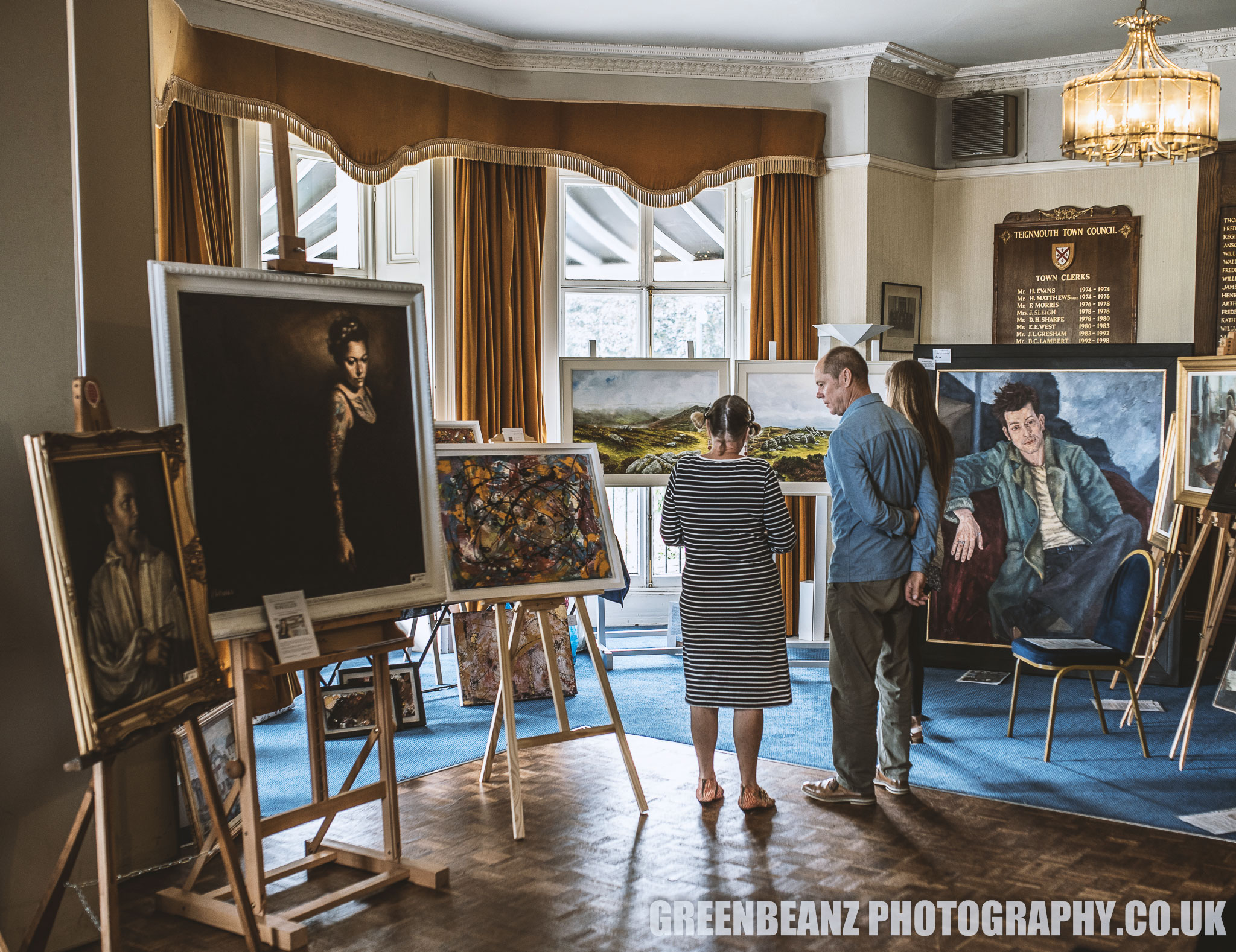 ABOVE : The Reuben Lenkiewicz Arts Festival at Bitton House in Teignmouth Devon 2019
17 years ago today, Robert Lenkiewicz died. Like Rembrandt, his great inspiration, his work captured the great drama of life as it happened in front of him. A baroque artist marooned 300 years away from his contemporaries, he worked nonetheless with light and dark, shaping the stage his canvases became. From modest domestic tableaux to epic sprawling murals, mythology was often the key that unlocked the motivation and desires of the characters that peopled the canvases and walls, on which he told their stories.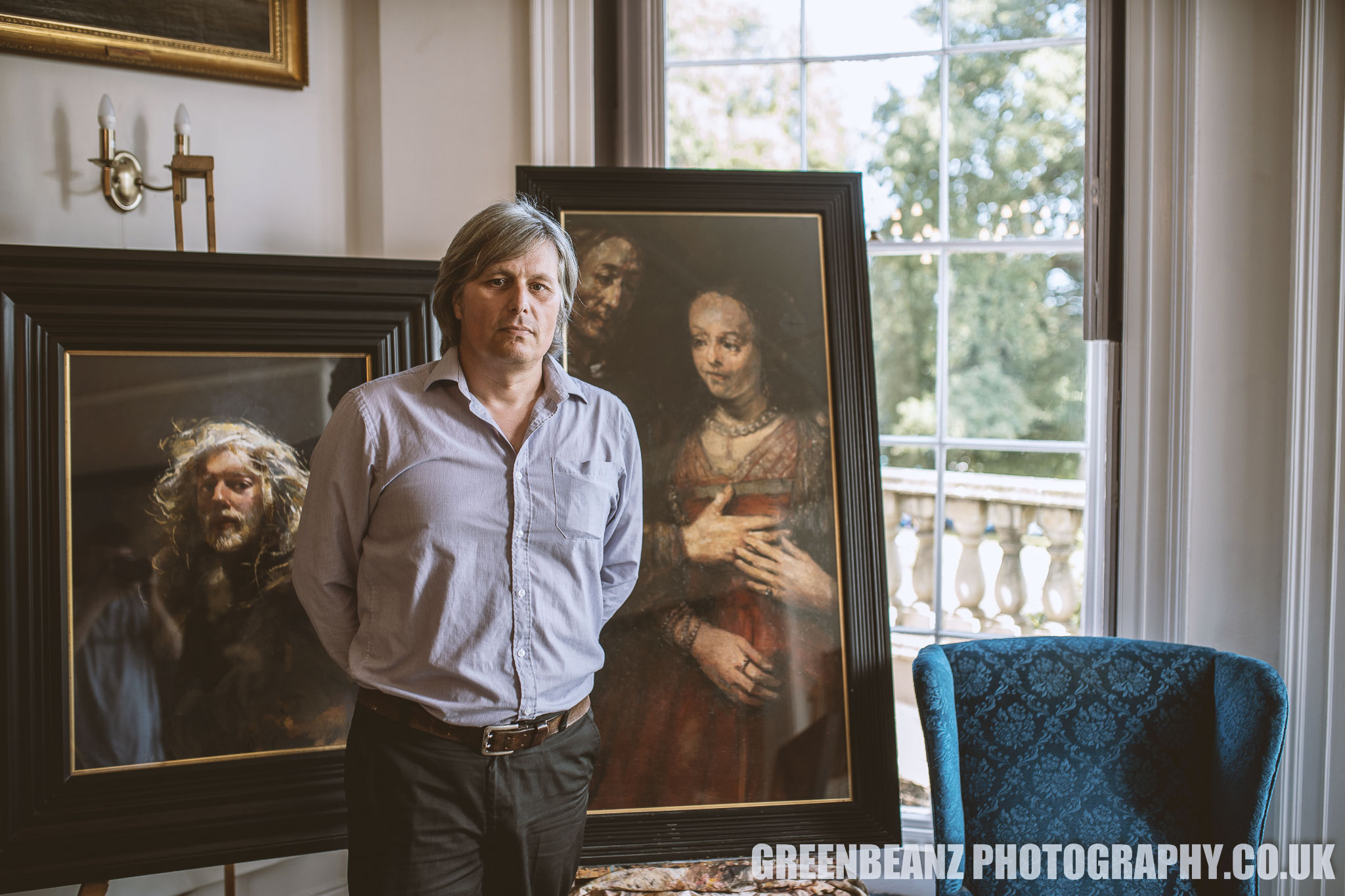 ABOVE : Reuben Lenkiewicz in front of his father Robert Lenkiwicz paintings at the show
There are still, even now in 2019, very few names that can elicit the same response as the man who walked this cities streets, working for much of his life on Plymouth's Barbican painting the rich tapestry of it's inhabitants. Although it was the medium with which he illuminated the lives of so many, he was always much more than just a painter.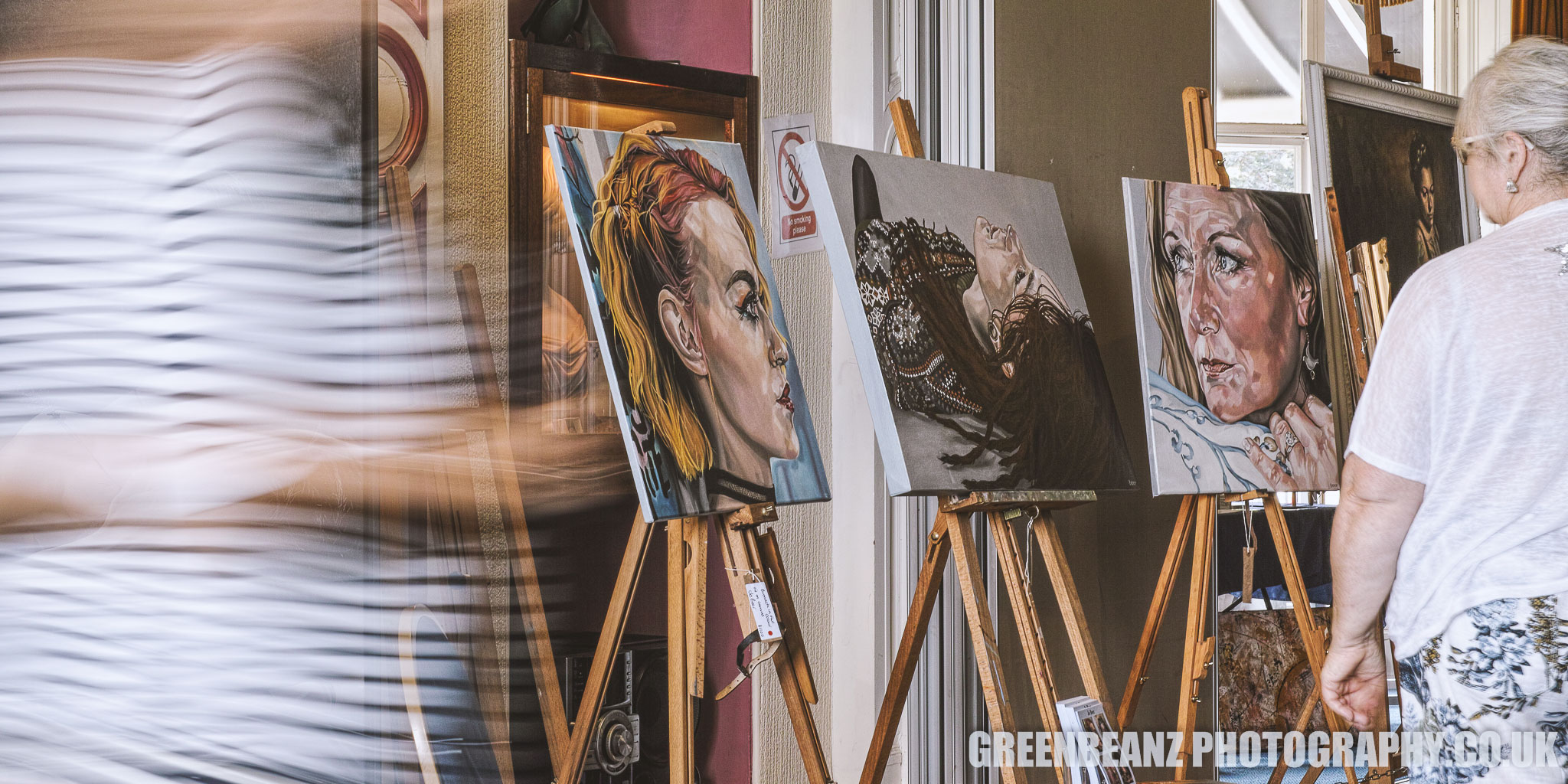 ABOVE : Jo Beer's paintings exhibited at the Reuben Lenkiewicz Art Festival in 2019
To explore the life and work of the great man you have to be willing to submerge yourself in mythology, for it played a great role in his life. Like the heroes of Greek mythology, he was also engaged in the battle to free himself from the plans of the Gods, whilst recreating his own new stories. Stories that are still retold now, and have been in countless publications and programs since his passing, each pouring over the minutiae of his career.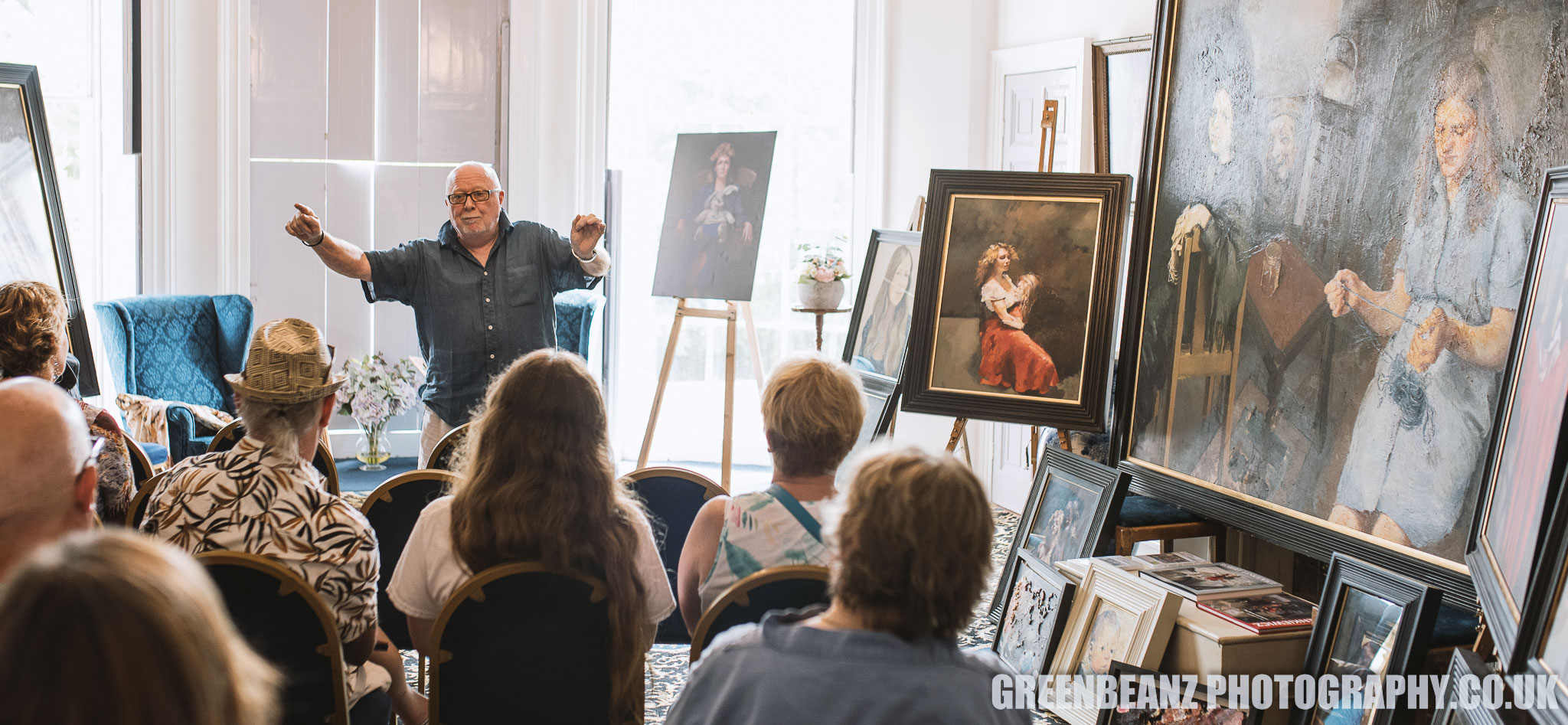 ABOVE : Stephen Barrett regales the audience with tales of Robert at Stephen's restaurant
Those stories filled the air again for four days last week (Friday2nd – Monday 5th August 2019) when Reuben Lenkiewicz his son, who moved to Teignmouth 7 years ago, assembled and curated a four day show , The Reuben Lenkiewicz Arts Festival at Bitton House, once the home of Sir Edward Pellew 1st Viscount Exmouth. Showcasing many of his fathers paintings there (some not seen and others exhibited together in a collection for the first time) along with work by a variety of local artists some with a connection to Robert himself, there was also a selection of speakers recounting tales of the big man and exploring his work and themes. There was also music from local musicians, a creative adventure that the very approachable and engaging Reuben has spent much of his life pursuing along with running the gallery and shop/studio he has in the town.

ABOVE : Glenn Coggin one of many musical acts at the Reuben Lenkiewicz Arts Festival
There is an early self portrait of Robert age 17 in a blue jumper (not on show here) in which pre-beard ,the presence of Reuben, not yet born , is strikingly foretold in the face of his father. While there were a few portraits of him, here among the collection, the most fascinating for me, was one of Reuben as a cherubic baby, painted as he pointed out, very much like Van Gogh would have approached the subject. For me Robert's ability to phrase things at different points in his career using the riffs and techniques of past masters, was a great strength. It was something the art establishment often mocked him for, but the same hypocrisy would never be levelled at a Jazz guitarist that wrote something clearly influenced by Django Reinhardt, or a blues player channelling Elmore James and Robert Johnson when they use a slide. It never seemed to trouble the public.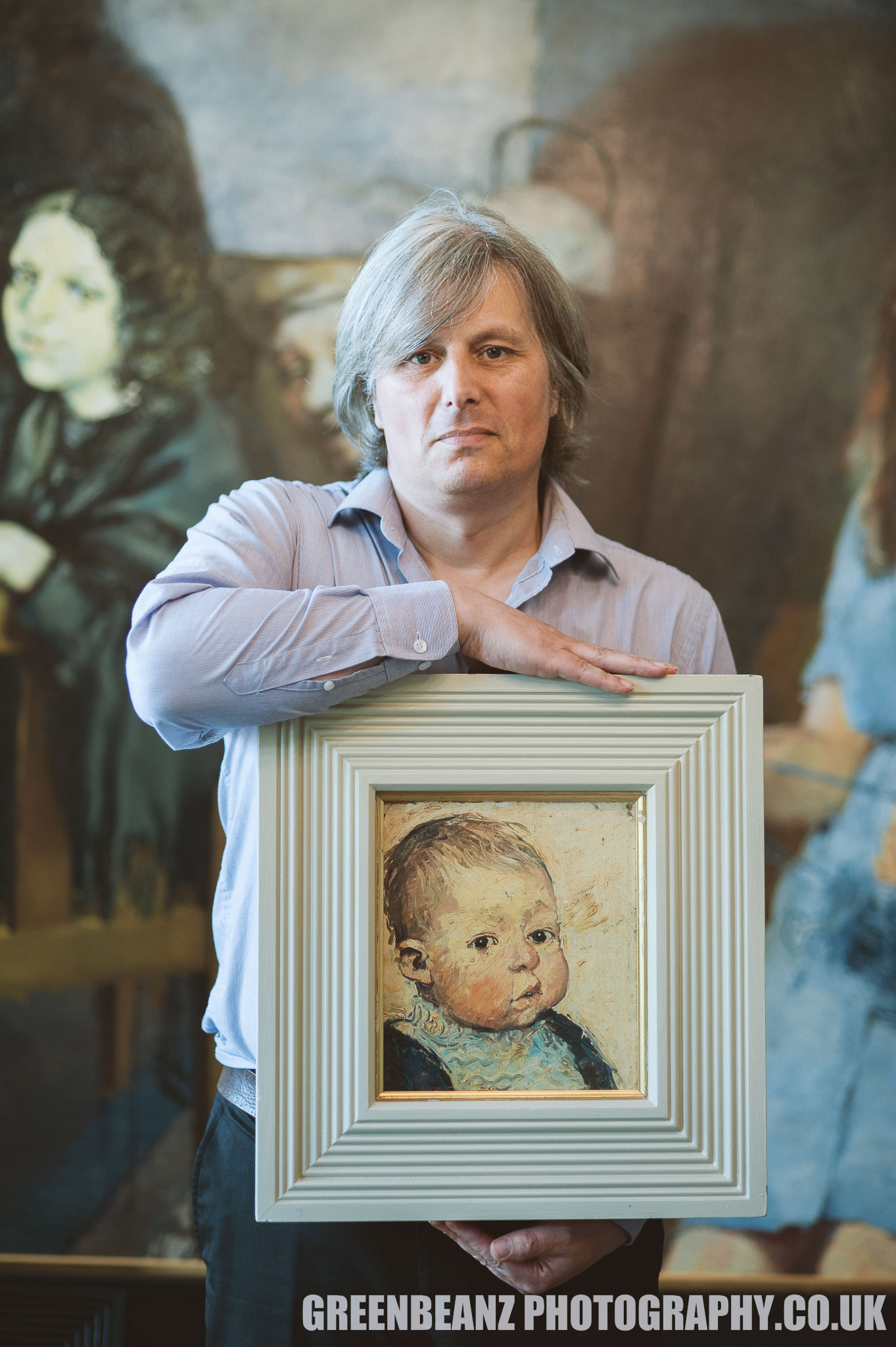 ABOVE : Reuben Lenkiewicz holds a portrait of himself as a baby painted by father Robert
Scale can be used as a tool, sometimes to distort and at other times to clarify, expose or even hide, but like the massive works Robert Lenkiewicz sometimes painted ,and the oversized work boots he wore, there were aspects of his character that seemed larger than life. This made it easy to overlook the subtlety and humanity that informed much of his work. It is always there though, and this festival was full of those moments.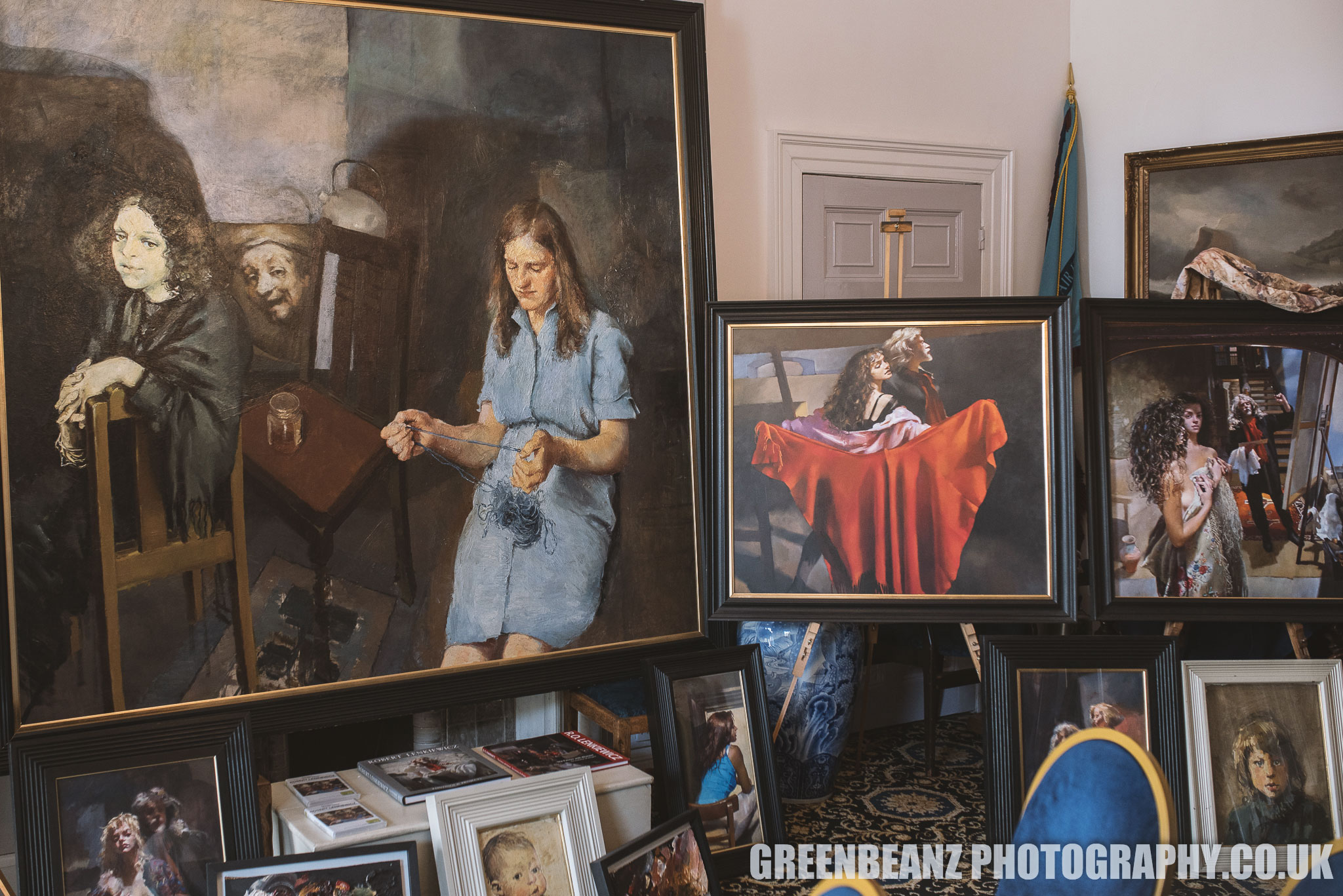 ABOVE: 'Mouse with Wool' was one of Roberts favourite paintings here at Bitton House
I have found it helpful to keep this very real humanity at the forefront of one's mind when following Robert's work and projects. Wandering down what can seem like labyrinthine passages, exploring what are often huge, deep and very intellectually taxing subjects, the one conclusion that re-appears constantly, is that far from being obsessed with darkness, the truth is that Lenkiewicz was primarily engaged in shedding light onto the social phenomenon that provoked his studies. He was completely aware, not just of of the many human behavioural aspects that motivated those he observed, but those also,operating within himself.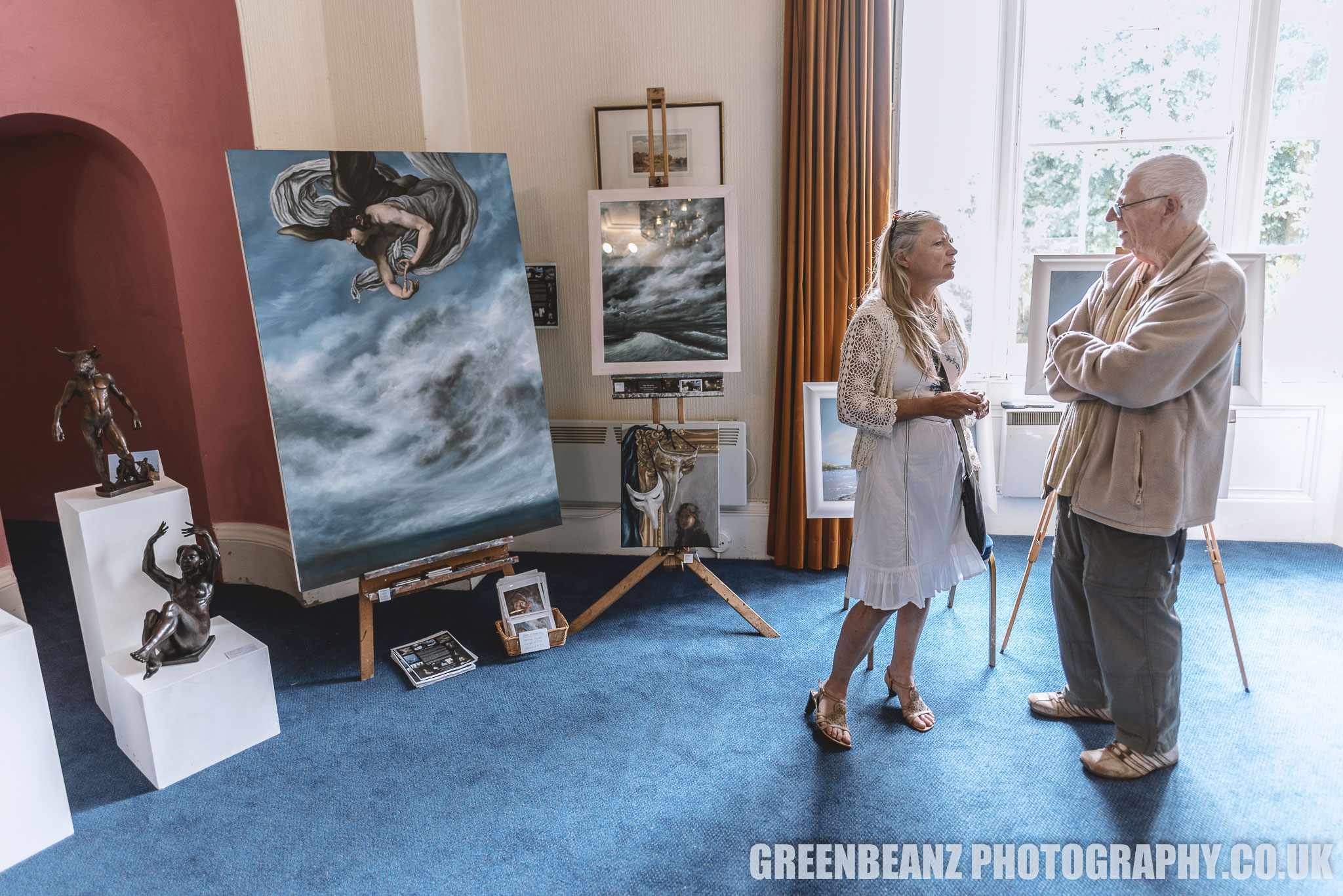 ABOVE: The Reuben Lenkiewicz Art Festival exhibited both local sculpture and paintings
Reuben has kept that legacy of genuine interest in people alive, and it was very evident in the choice of artists, speakers and musicians that the personable aspect is as important in the work that he curates and , as it is in the people with which he surrounds himself. You can find out more about Robert Lenkiewicz's work by visiting The Reuben Lenkiewicz Art Gallery here - The Reuben Lenkiewicz Arts Gallery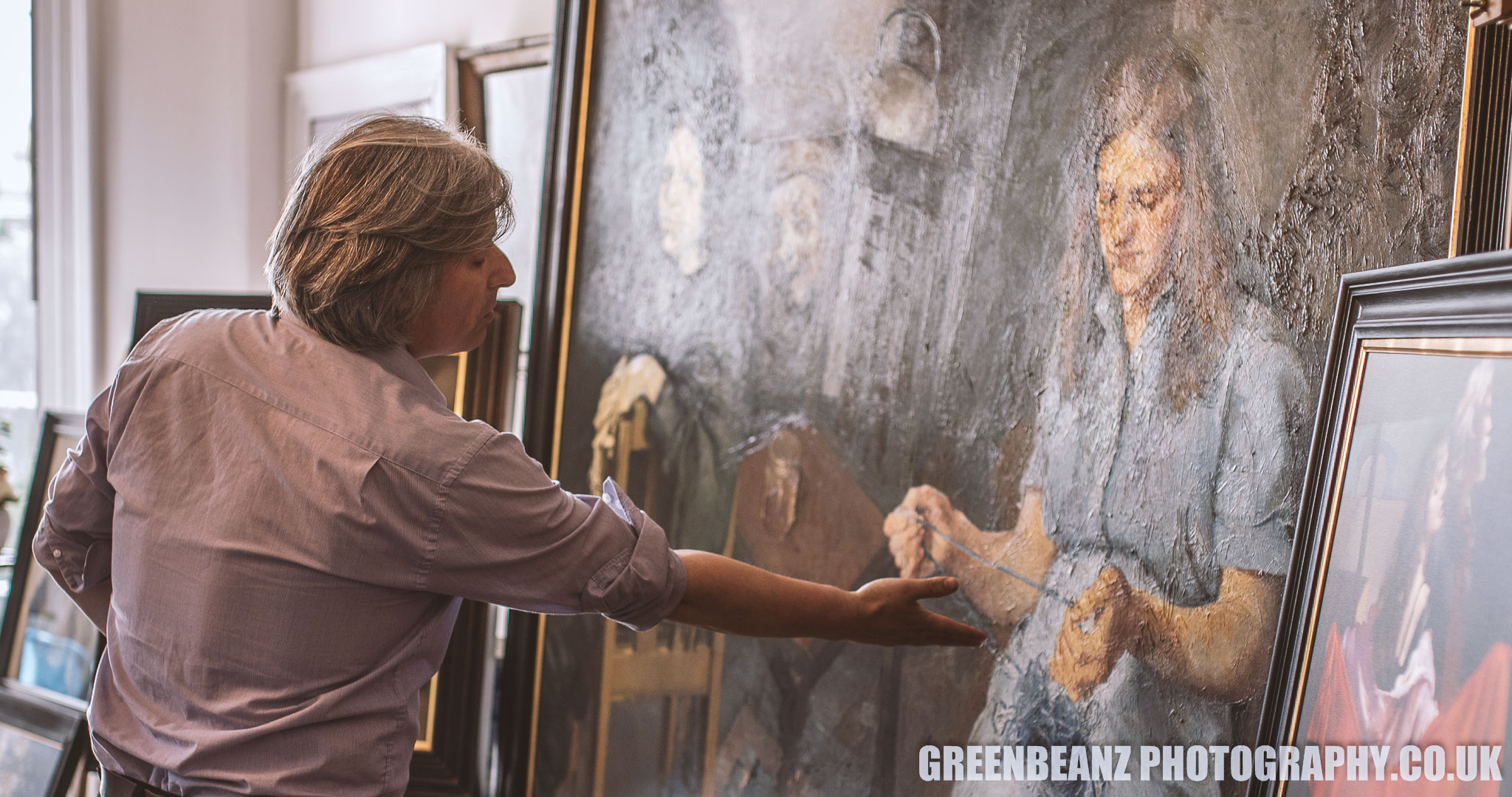 ABOVE: Reuben discusses his fathers work 'Mouse with Wool' at the Arts Festival in 2019
There were two great paintings on show here that demonstrate that passion for exploring those motivations within himself. 'Mouse with Wool ' (Robert's favourite painting) and of course his version of Rembrandt's 'Jewish bride'. I sat and talked with Reuben about these, and that interview will be available as part of a short film made at the event, sometime next week here - Greenbeanz Films
More photographs from Saturday at The Reuben Lenkiewicz Arts Festival can be found here - Greenbeanz Photography on Facebook
You can also find more short films of srtists talking about Robert's influence from his old studio on Plymouth's Barbican here -