Greenbeanz Photography
Plymouth Wedding Photography | Devon and Cornwall Professional Wedding & Event Photography
Wedding Photography in Plymouth | The Marriage of David and Anne Marie at Mount Batten Tower | Devon and Cornwall Wedding and Event Photography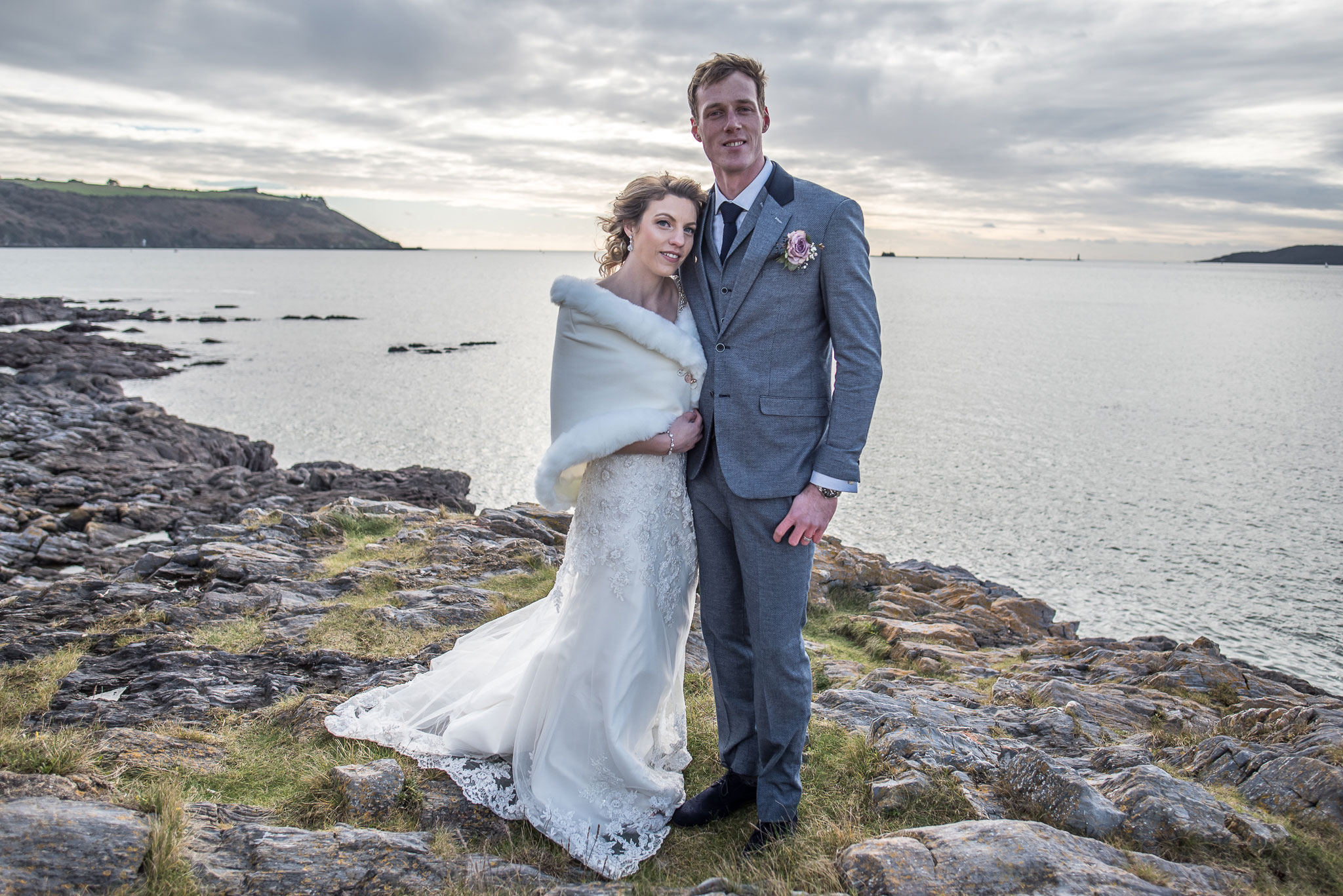 ABOVE : Plymouth Wedding Photography. David and Anne Marie at Mount Batten
Wedding Photography in Plymouth | Devon and Cornwall Wedding and Event Photography

Greenbeanz Photography are very happy to have been asked to document the Plymouth Wedding of David and Anne Marie. The opportunity to help capture the magic of somebodies special day is not something you take lightly, and the occasion was made even more memorable, by being only the second wedding ceremony to be held at the historic Mount Batten Tower.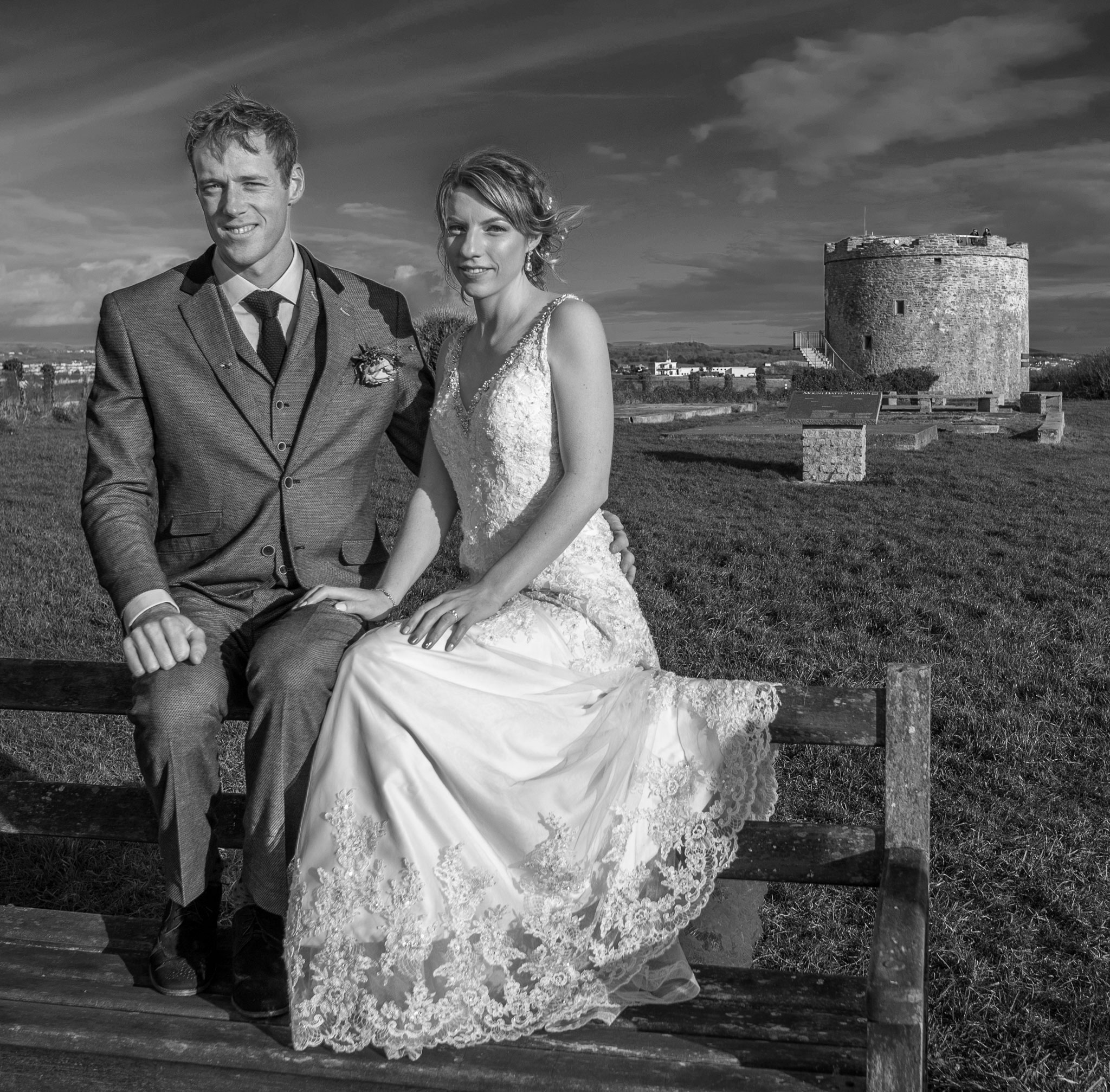 ABOVE : Mount Batten Tower is a unique venue for Wedding Photography in Plymouth

Built in 1652 just after the English Civil war the tower was constructed on the site of an earlier artillery battery but was superseded by Plymouth's Citadel and after being relegated to an observation base it fell out of use but was repaired and refurbished in 2016 to be used as a venue for Wedding ceremonies and other events.The venue is unique and located where it is helped enormously in providing a beautiful backdrop for a bespoke wedding photography experience on the glorious Devon coast of this city.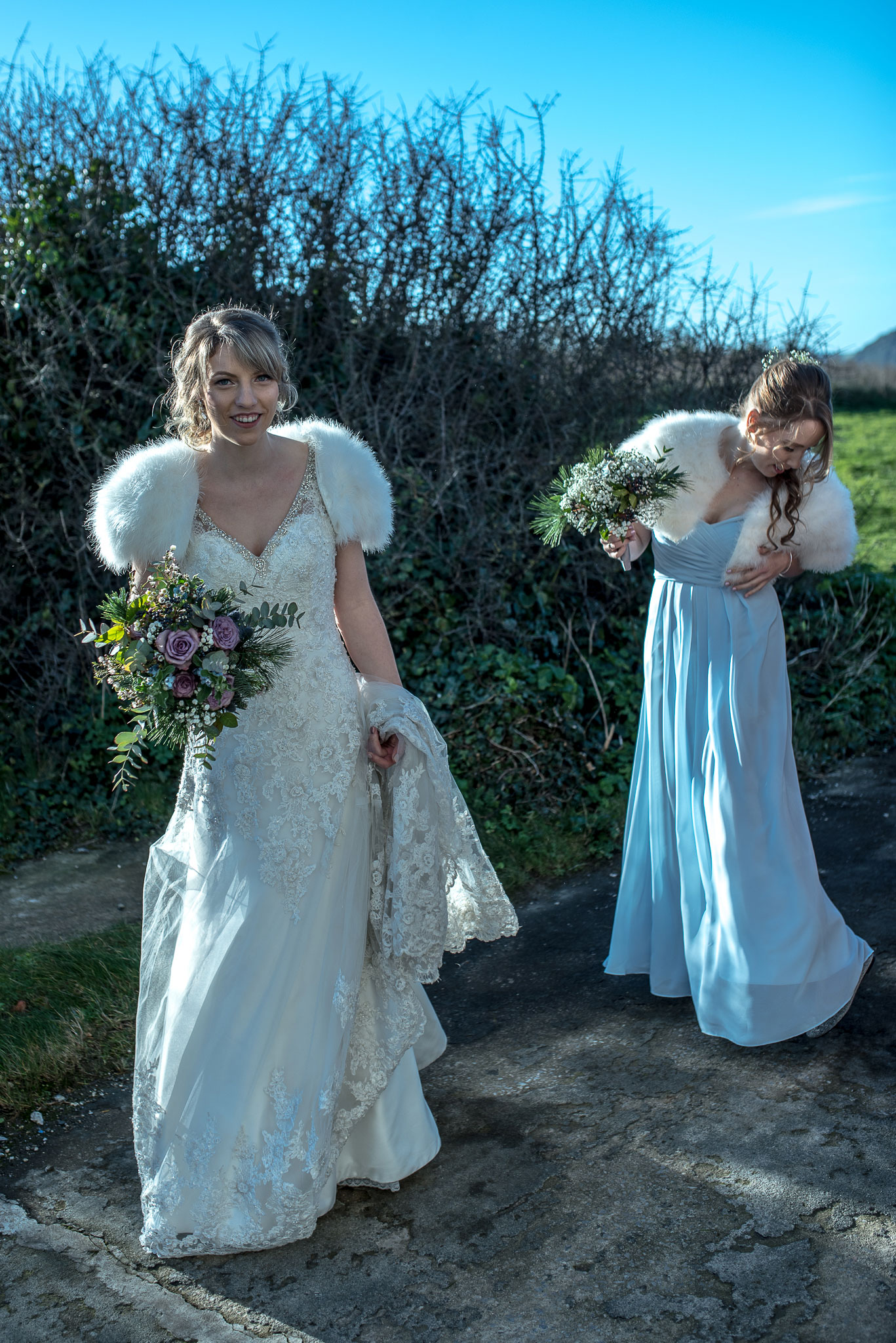 ABOVE : Rich vibrant colours are spectacular in winter wedding photography. The beautiful bouquet of Plymouth bride Anne Marie in her classy retro wedding dress and her bridesmaids baby blue gowns, all jump out in this kind of light

Winter light , particularly at this time of day can be challenging with long slaking shadows and bright highs, but the quality wedding photography results it gives you are well worth the effort of overcoming the technical obstacles. There are times when a beautifully backlit shot from the high midday sun will be so overpowering it will throw the subject into shadow. It can be tempting to reach for your flash and fill flash can certainly work but often a strategically placed reflector or your flash bounced off that reflector (rather then direct) will balance your exposure enough to rescue the shadows in post production. It is a fine line to tread and green skin flares etc from direct sunlight bouncing around the elements of a lens can mean some shots need retouching or rendering in black and white, but for some shots it can produce unparalleled results. The wedding day is about magic and little moments and as a quality wedding photographer I consider it my job to render them however tricky that may be.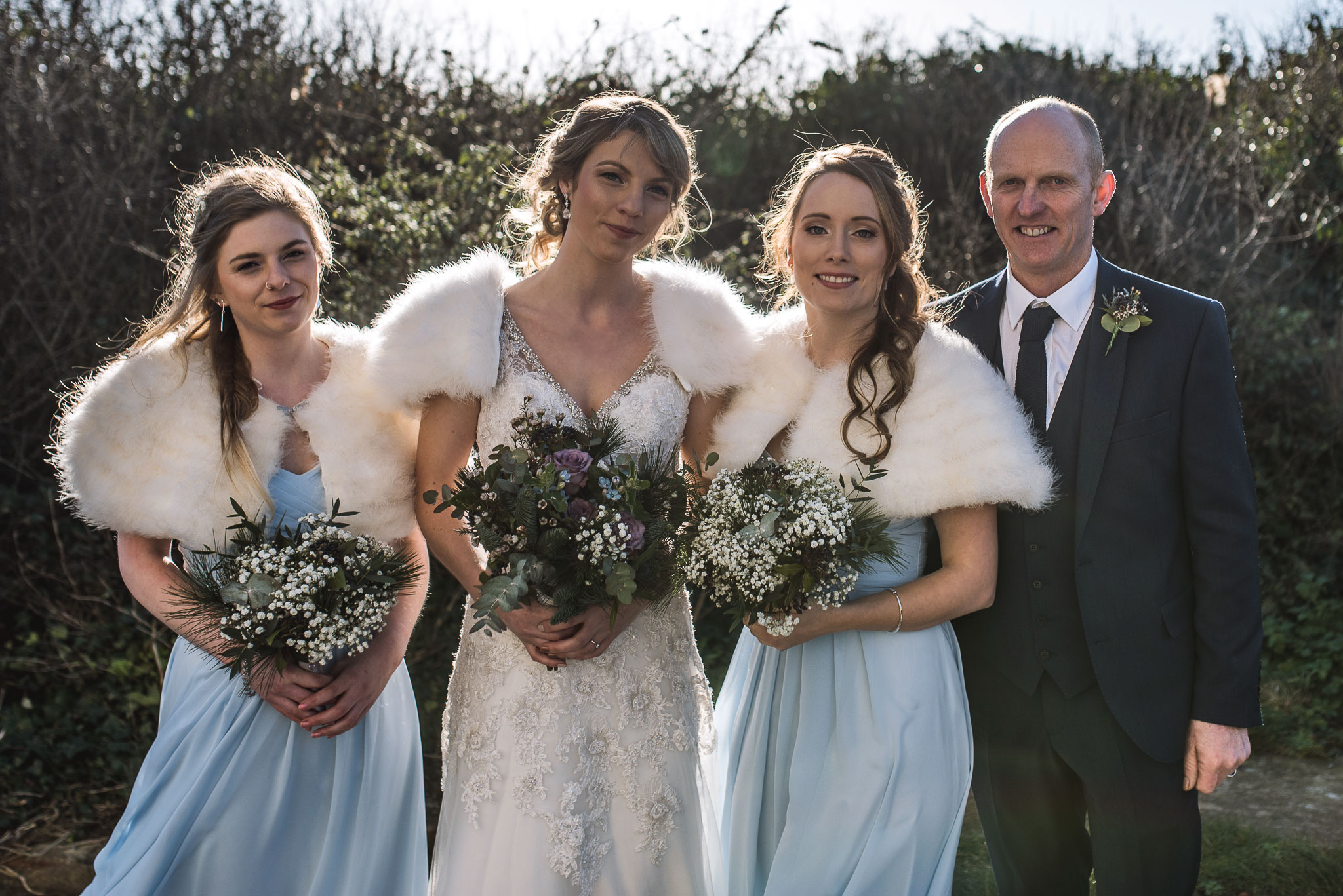 ABOVE : Gorgeous winter Wedding Photography on the Devon coast

Location, location, location is as important for weddings as it is when choosing a property in which to live. However beautiful and radiant the bride is (and Anne Marie was certainly that in a 1920's style classy dress) there is only so much you can do with a background that fails to give any context or distracts with ugly backgrounds. The tower itself provided many interesting ways to stage post ceremony shots, on it's roof , around the base and even down the steps, and the service inside whilst very tight and cosy, lit the couple very flatteringly, with varied lighting sources illuminating the ground floor.Flash photography is not usually an option while a couple are being married and I prefer to use the available light to capture the event as it unfolds anyway.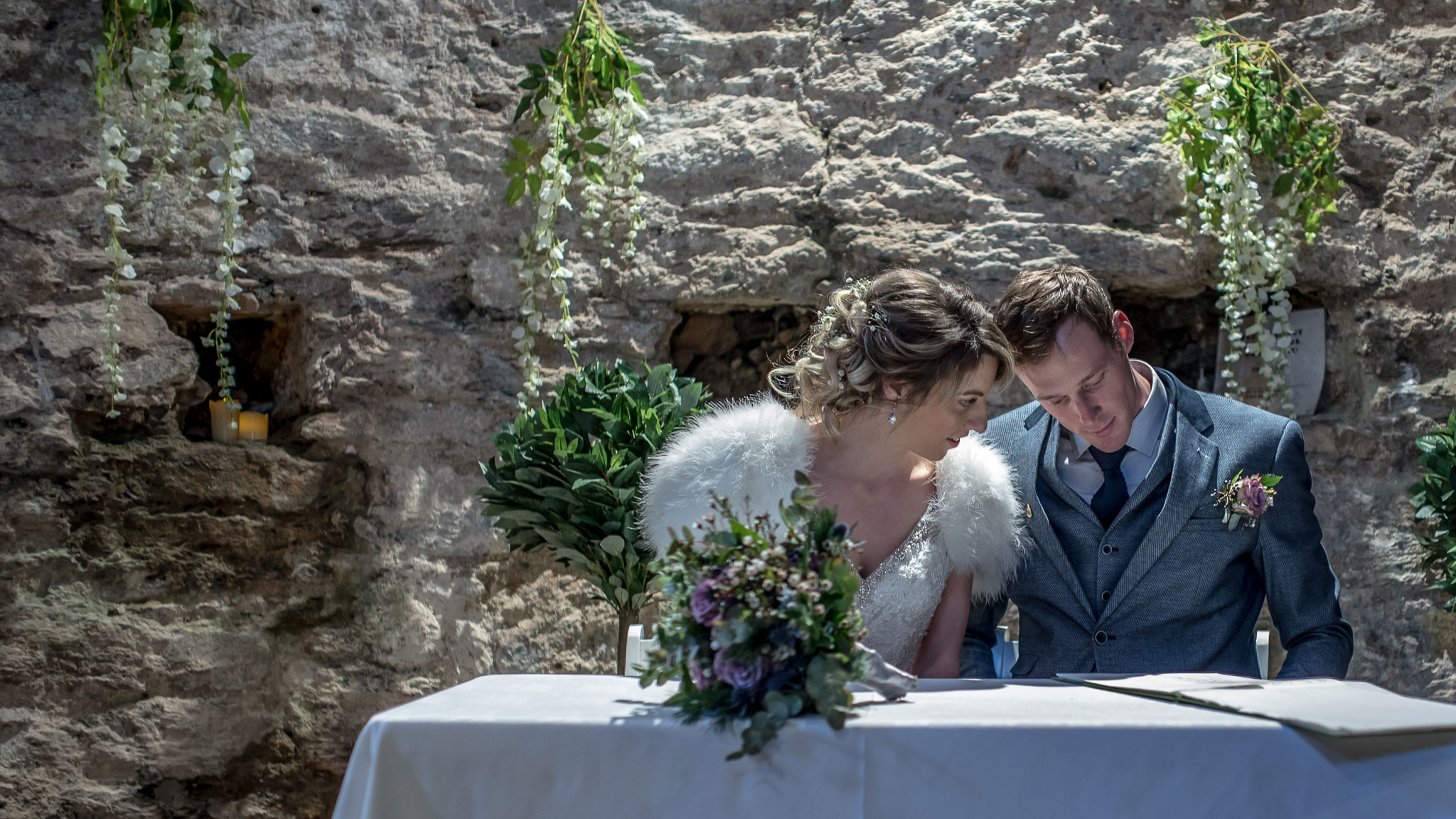 ABOVE : Plymouth Wedding Photography. David and Anne Marie inside Mount Batten tower

Never be afraid to request certain shots.While it is important that you communicate as much as you can before hand, the current trend for copious amounts of candid shots does not remove the often requested need to provide more formal posed groups as well. On a busy day it is easy for the photographer to shoot reportage style and fulfill a shot list, but the reality is that you will often want to supplement this with improvised opportuntites that you as the clients may desire. Family and friends have often travelled a long way and the reception can many times provide a great opportunity to capture some more relaxed portraits of guests after the main event.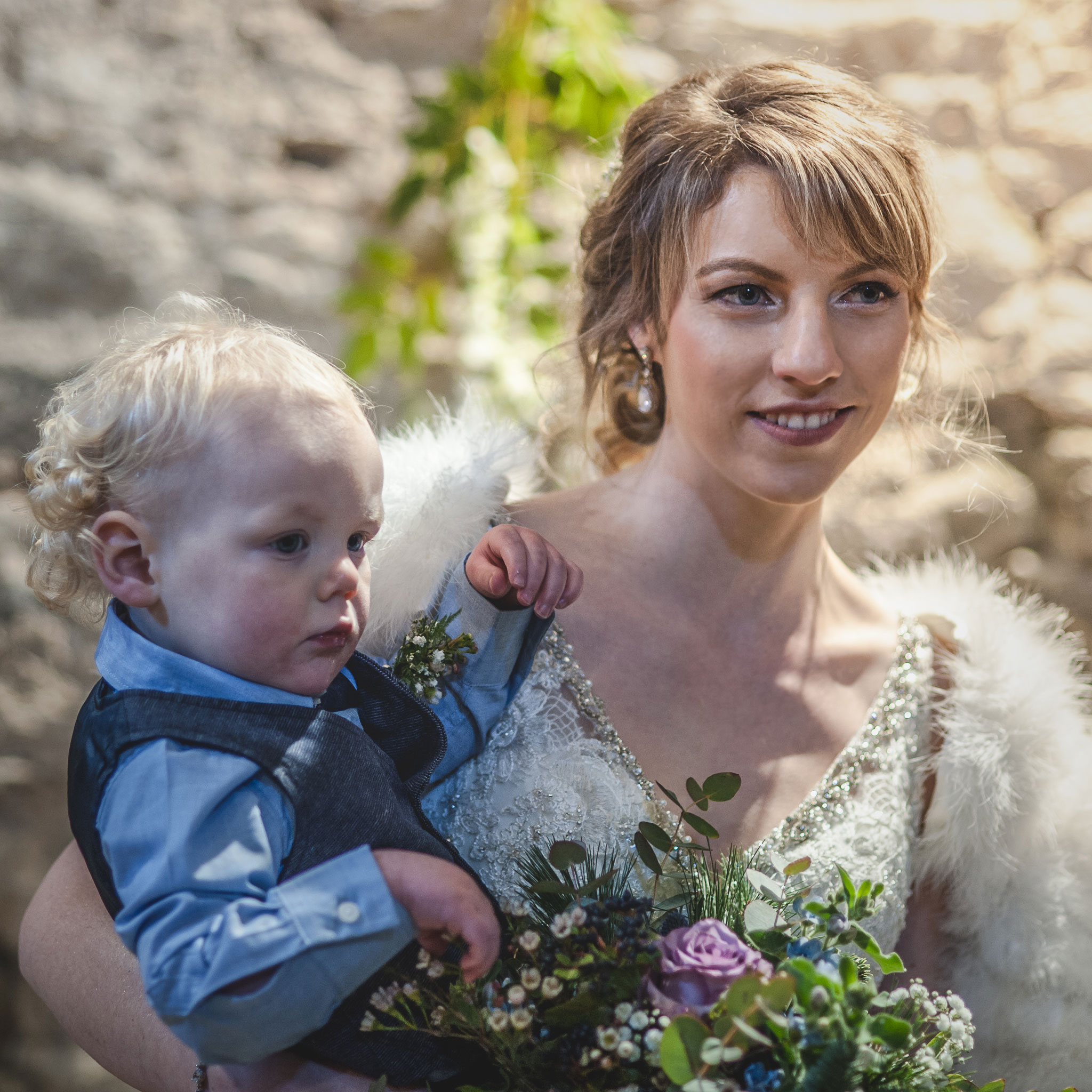 ABOVE : Plymouth Candid Wedding Photography. Never be afraid to ask for particular shots

Plenty of talented and not so talented photographers will tell you that they offer an unequalled photographic experience but the reality of wedding photography as with all photography, is that you should love the work of the person you employ. That is very subjective, and what you like will be very personal, so your bespoke wedding photography package should reflect what you want and you should use someone whose work you love to deliver the kind of photgraphs that speak to you.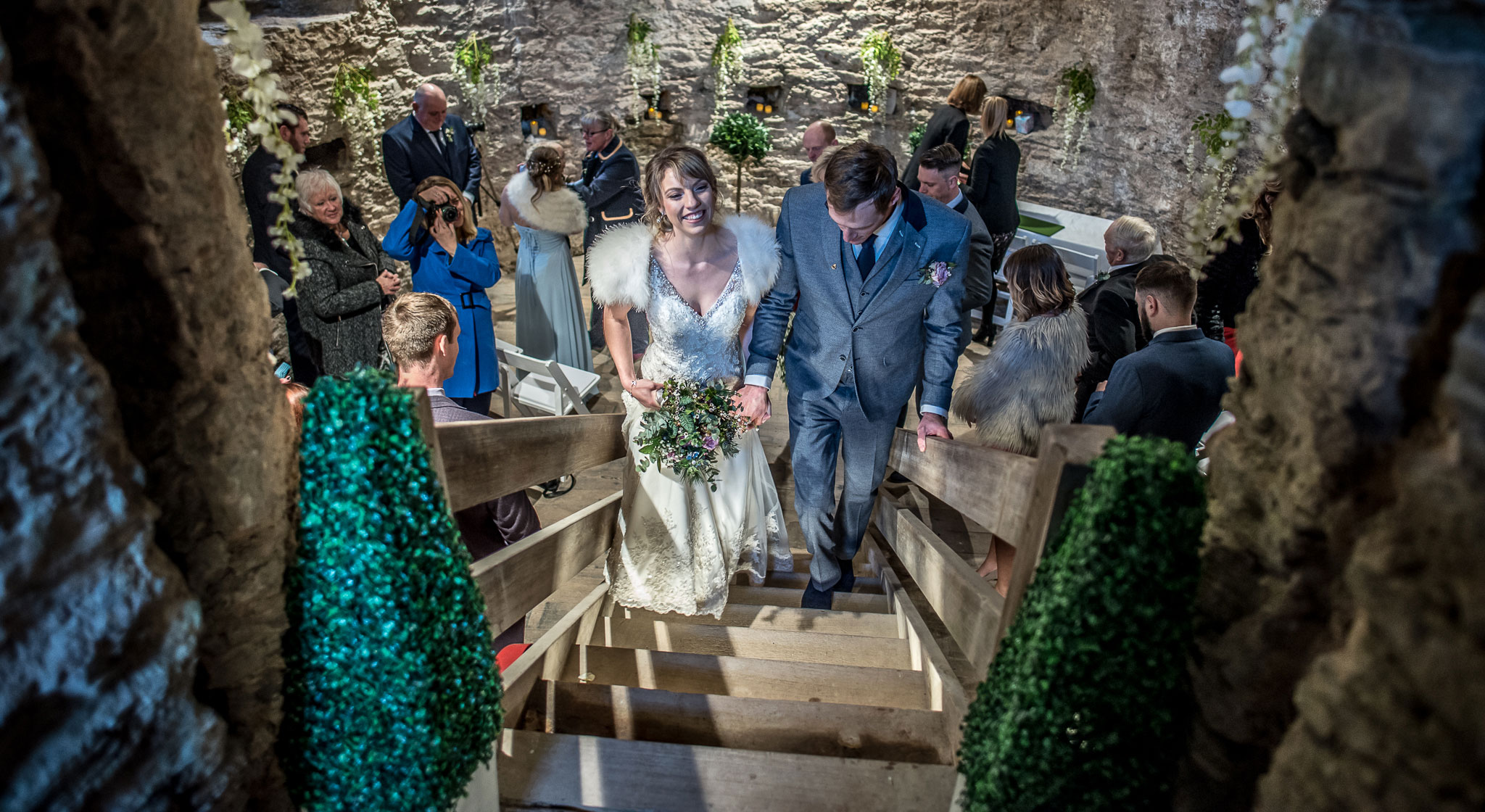 ABOVE : The happy couple ascend the staircase after being wed at Mount Batten tower

Any decent photographer should offer you an engagement shoot so that you can learn to relax with each other, practice poses and most importantly make sure you are both happy in what is to all intents and purposes a rehearsal for a collaboration. It is your day and the formalities and practice shoot should allow you to focus and fully engage with that. The wedding photographers job whether in Plymouth or New York is to deliver the essence of that special one off occasion, so that you can focus on the moment.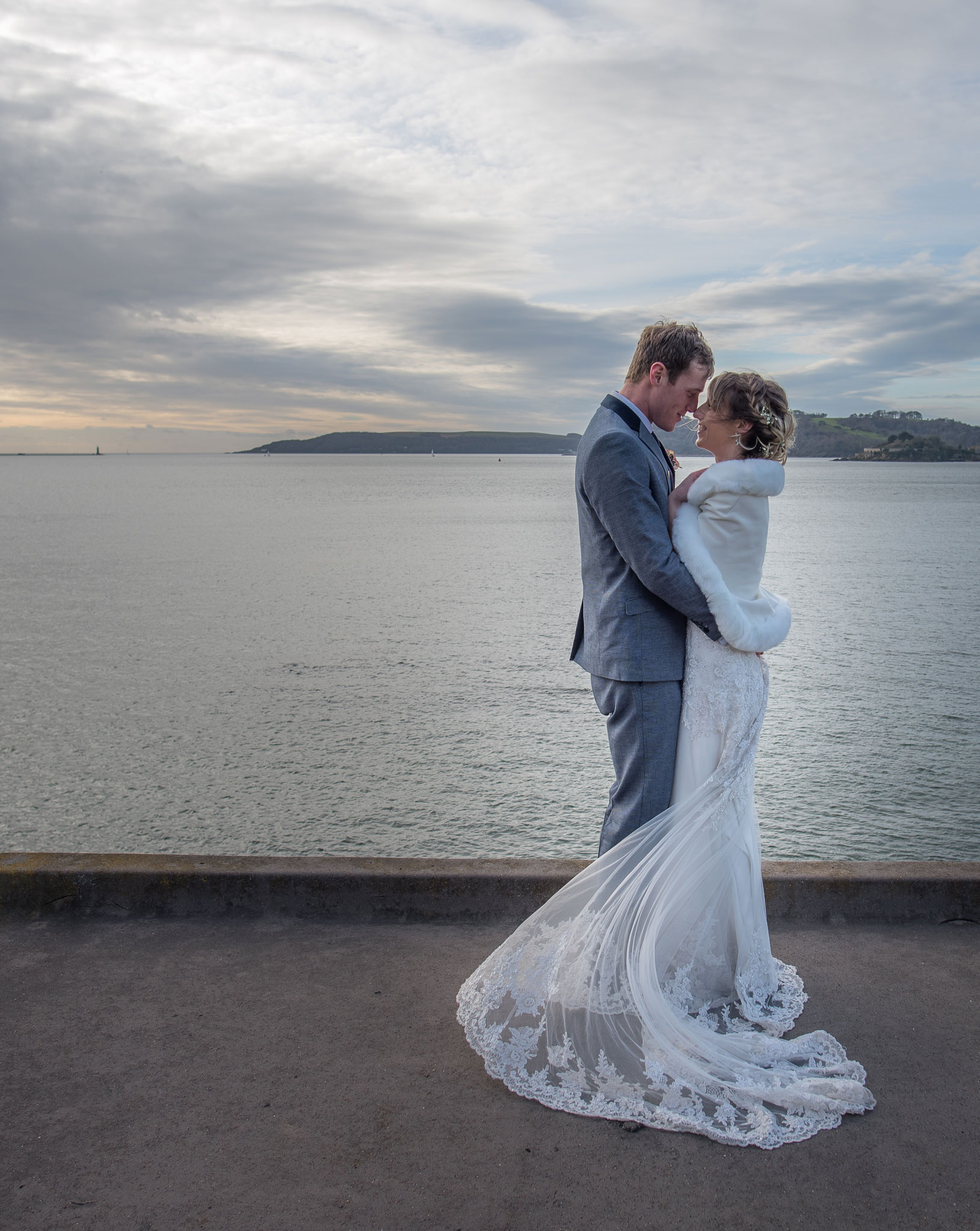 ABOVE : The detailing and lines on the brides dress are as important as the mood conveyed by couple and location. Here against the beautiful Devon coast with Drake's Island and Plymouth sound in the background.
The great thing about being on the coast at this time of year is the opportunity the season gives you for drama. I like the spectacle of huge skies and the reflective quality of the sea as a stage on which to introduce the newly wed couple. It gives you a chance to let the couple be themselves while the landscape reflects everything back on them. It is the distillation of excellent wedding photography, in which everything is focused on the uniqueness of the Bride and Groom, and their first steps in what is ultimately, their story.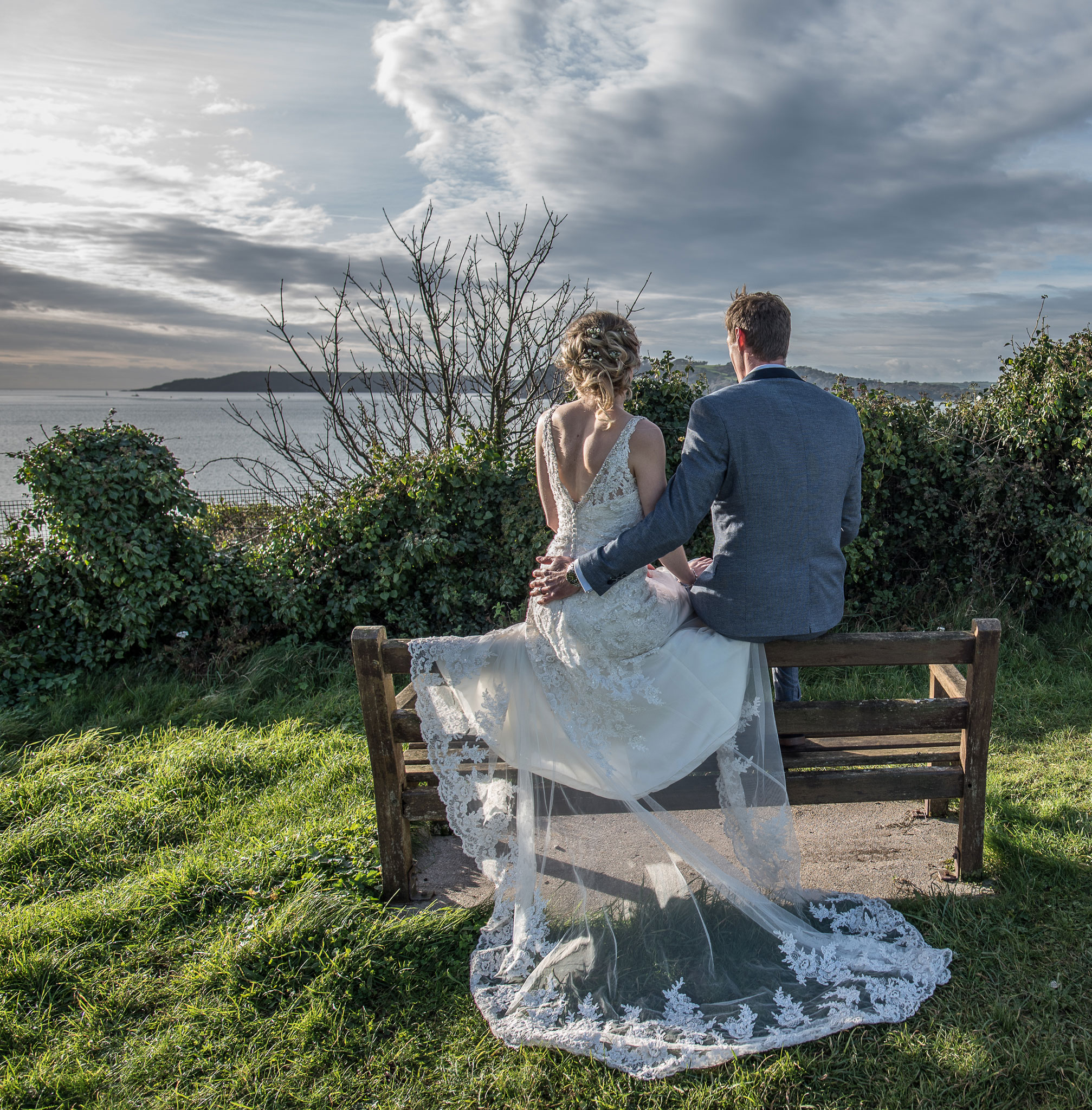 ABOVE : A time to reflect. The newly weds gaze out at Plymouth Sound on a viewing bench at Mount Batten

If you would like to book me to capture your Wedding or event, you can contact me HERE

Next year (2018) will see the launch of Greenbeanz Weddings and you will be able to follow along on the journey by visiting the website (currently under construction) here
---