Greenbeanz Photography
END OF YEAR REVIEW | 2018 in pictures | Devon and Cornwall Event Photography | Blog | Outside of the frame
End of Year Review | 2018 in Pictures | Devon and Cornwall Event Photography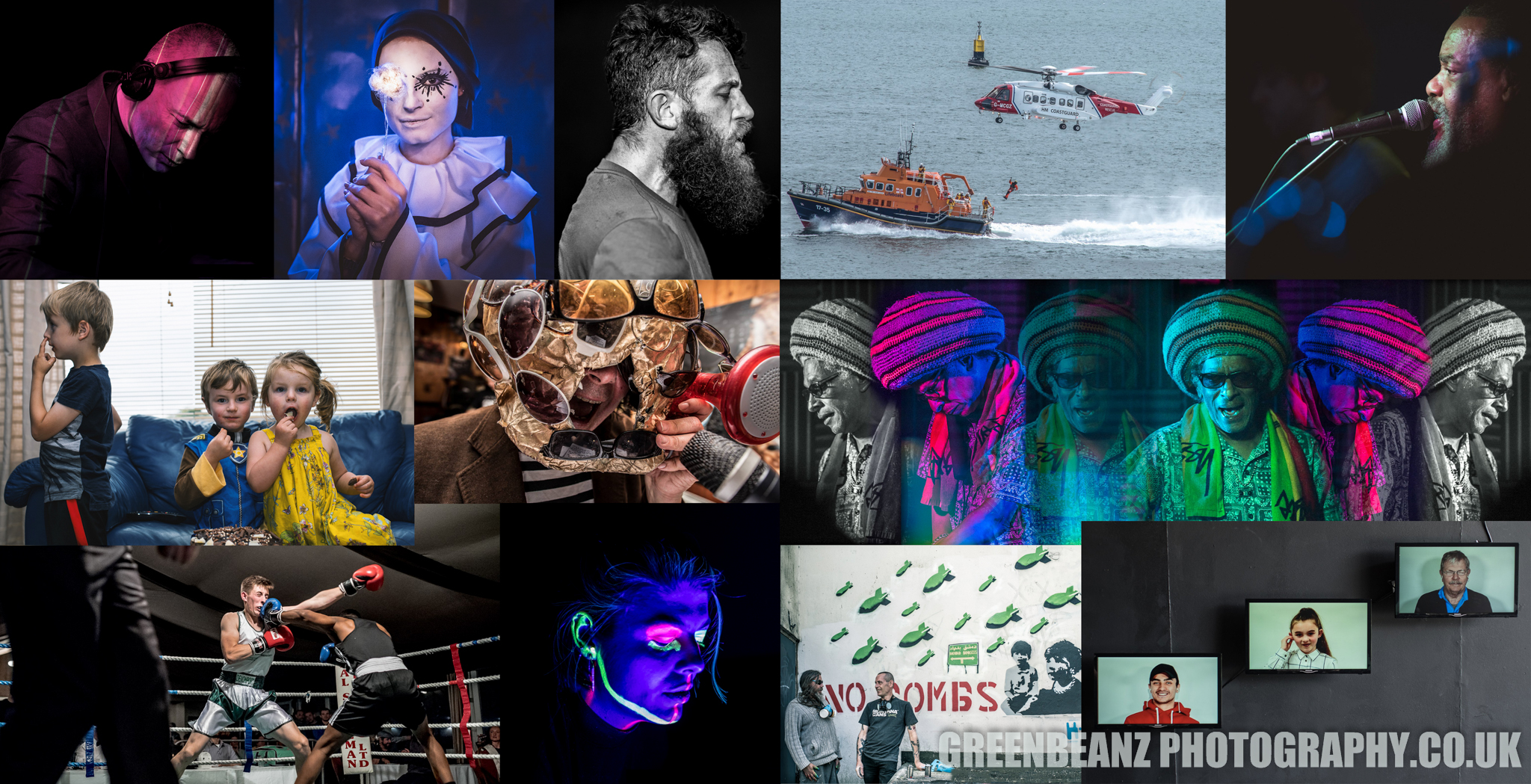 ABOVE : Greenbeanz Photography 2018 Photographic Review
2018 is coming to a close so here are some of my favourite images from the last year. There are some client images that I cannot share for various reasons (Albums are not yet out, tours have not commenced, private celebrations and corporate events that not all involved want to share etc) but here are some memorable photographs I have taken in 2018.

Most of the images when clicked will take you to the original gallery they first appeared in, the gig or event review, or the artists webpage in a separate tab (on PC and Mac). Enjoy and have a fabulous 2019.
JANUARY
The collection starts with probably one of my favourite images of 2018. Performance artist/Musician Mo Bottemley from The Spoils Collective, in a hand crafted sunglasses and gold foil covered space helmet. The image is striking, but even more so if you were privileged to hear Mo reciting his own self penned poem/song/sonnet 'Skip Truck Driver' whilst wearing it.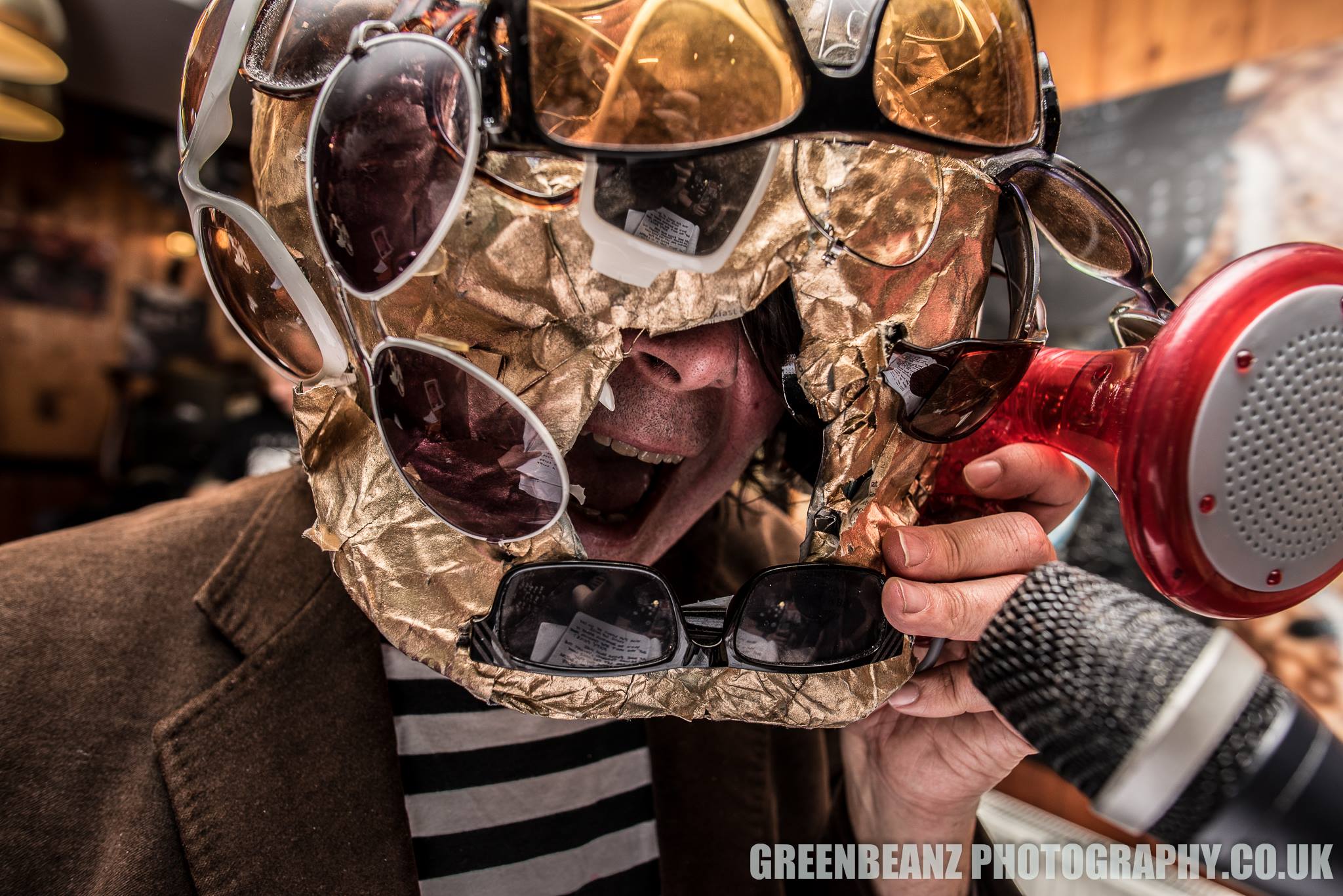 ABOVE : Mo Bottomley from The Spoils Collective still one of my favourite's from the year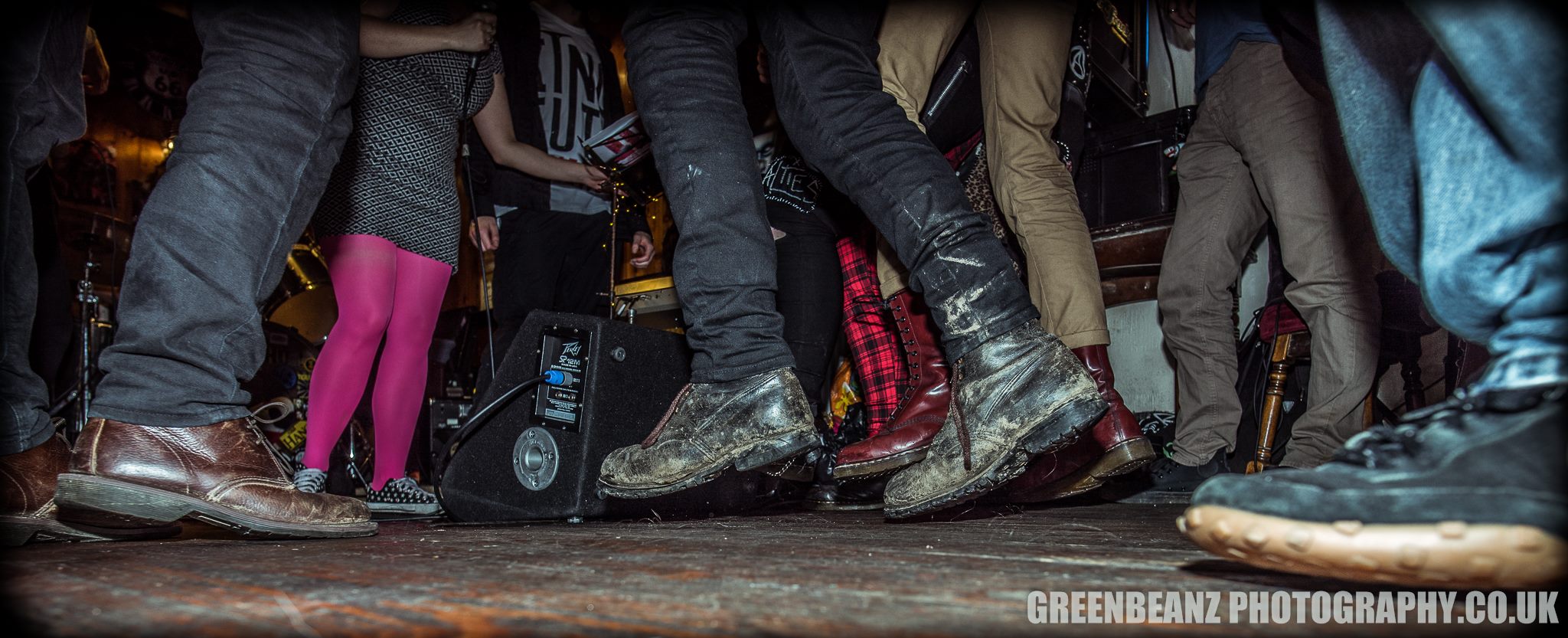 ABOVE : The Nowhere Inn fans dancing to The Spoils Collective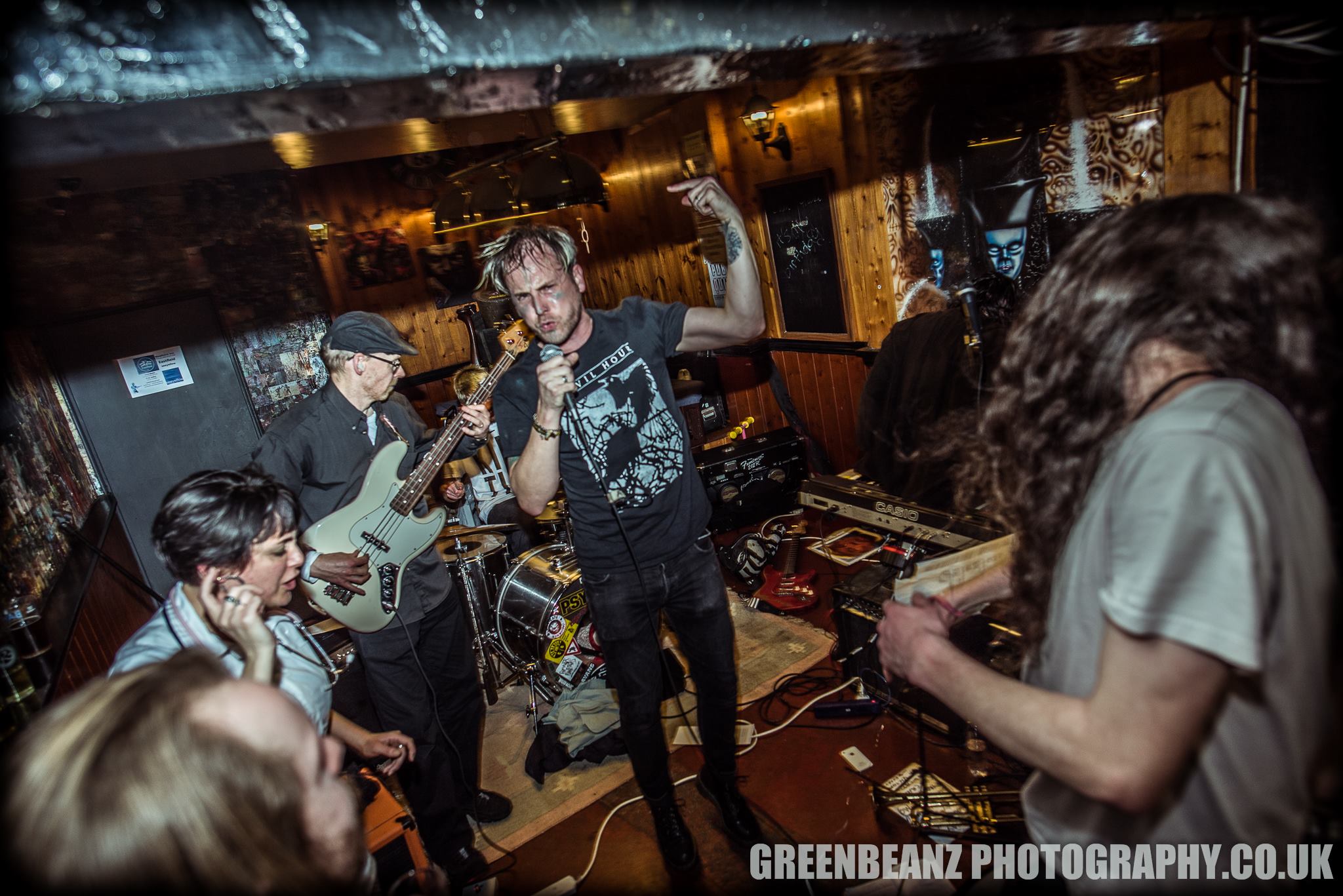 ABOVE : Austen Mintern from The Spoils Collective
FEBRUARY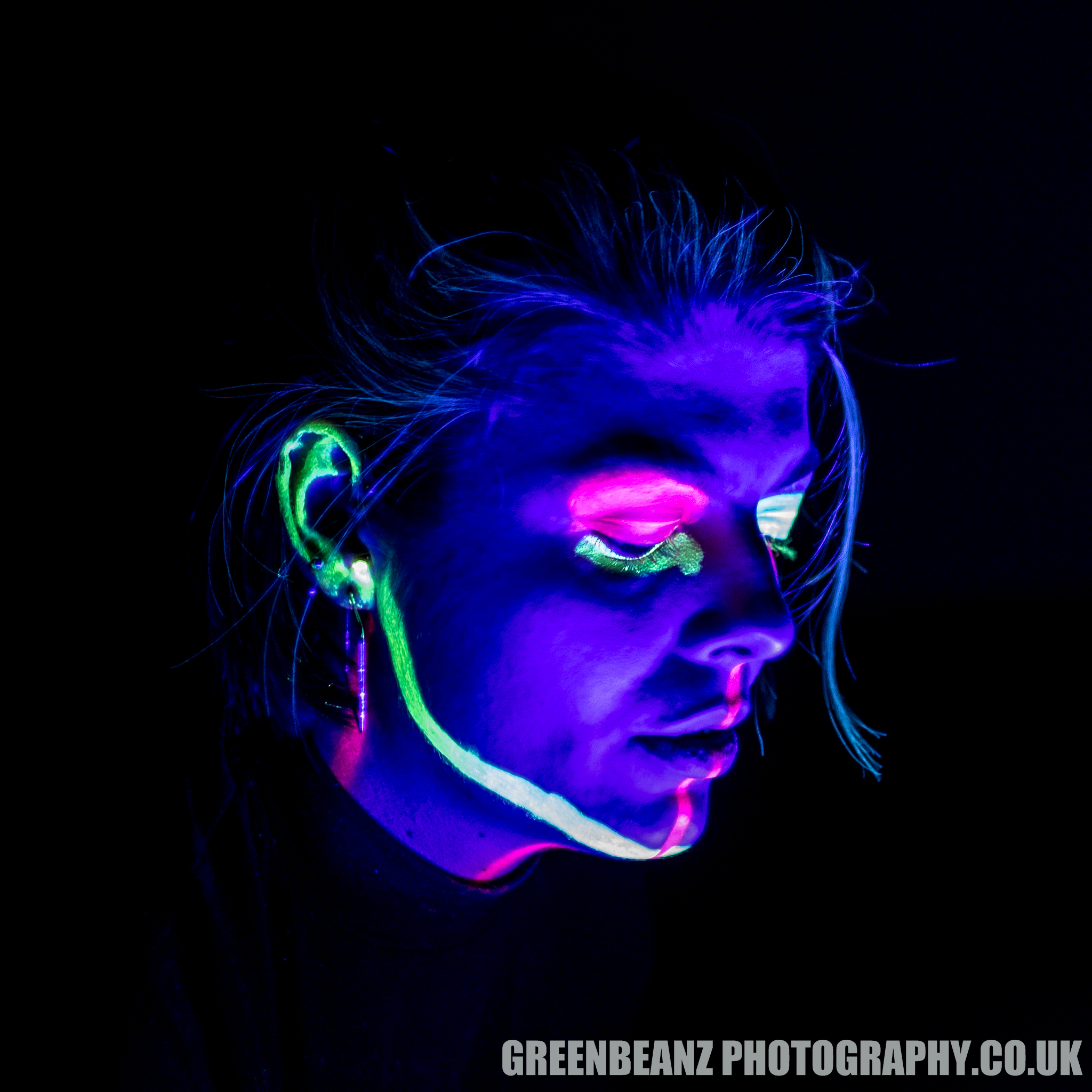 ABOVE : Plymouth Film Showcase shot for Made in Plymouth Feb 2018
The image above was taken from a live performance in almost complete darkness ( sounds familiar ) when I went along to review the Plymouth Film showcase at the Peninsula Gallery for 'Made in Plymouth' , The exhibtion of work Included the Channel 4 commissioned PLAYBACK series of films made by young film-makers. As a film-maker and editor I often find myself photographing screens in my work and the meta nature of such an excercise is never lost on me.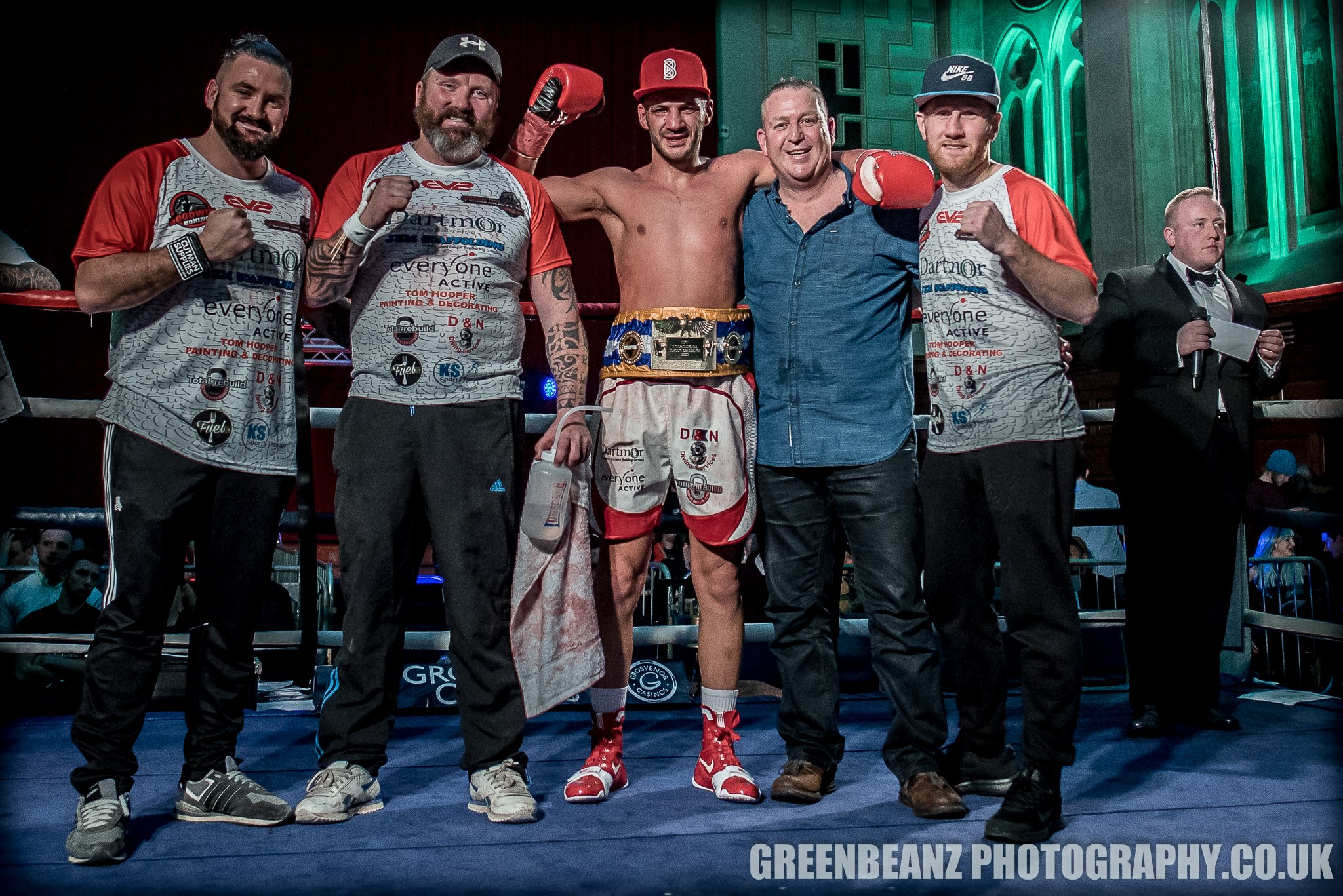 ABOVE : Boxer Darren Townley with his International Challenge Belt at Plymouth Guildhall
I only shot one pro boxing card in Plymouth this year but was lucky enough to see the report I wrote for the local press be picked up by a few boxing sites online. Was great to see local Pro Darren Townley pick up a belt and document the opening of his Legends Gym in Plymouth at the end of the year.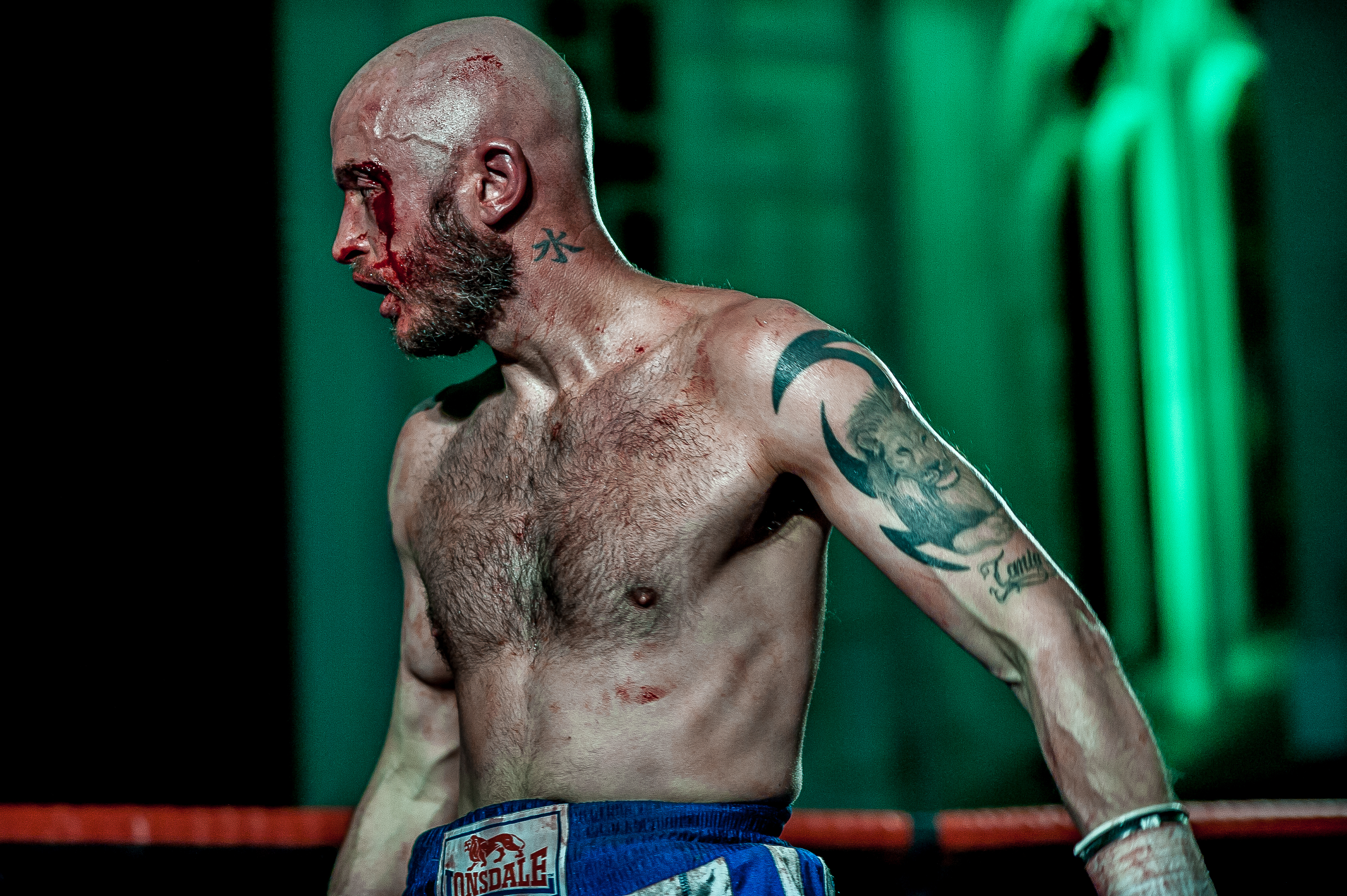 ABOVE : Essex Warrior Boxer Dylan Draper with a cut over his left eye fights on regardless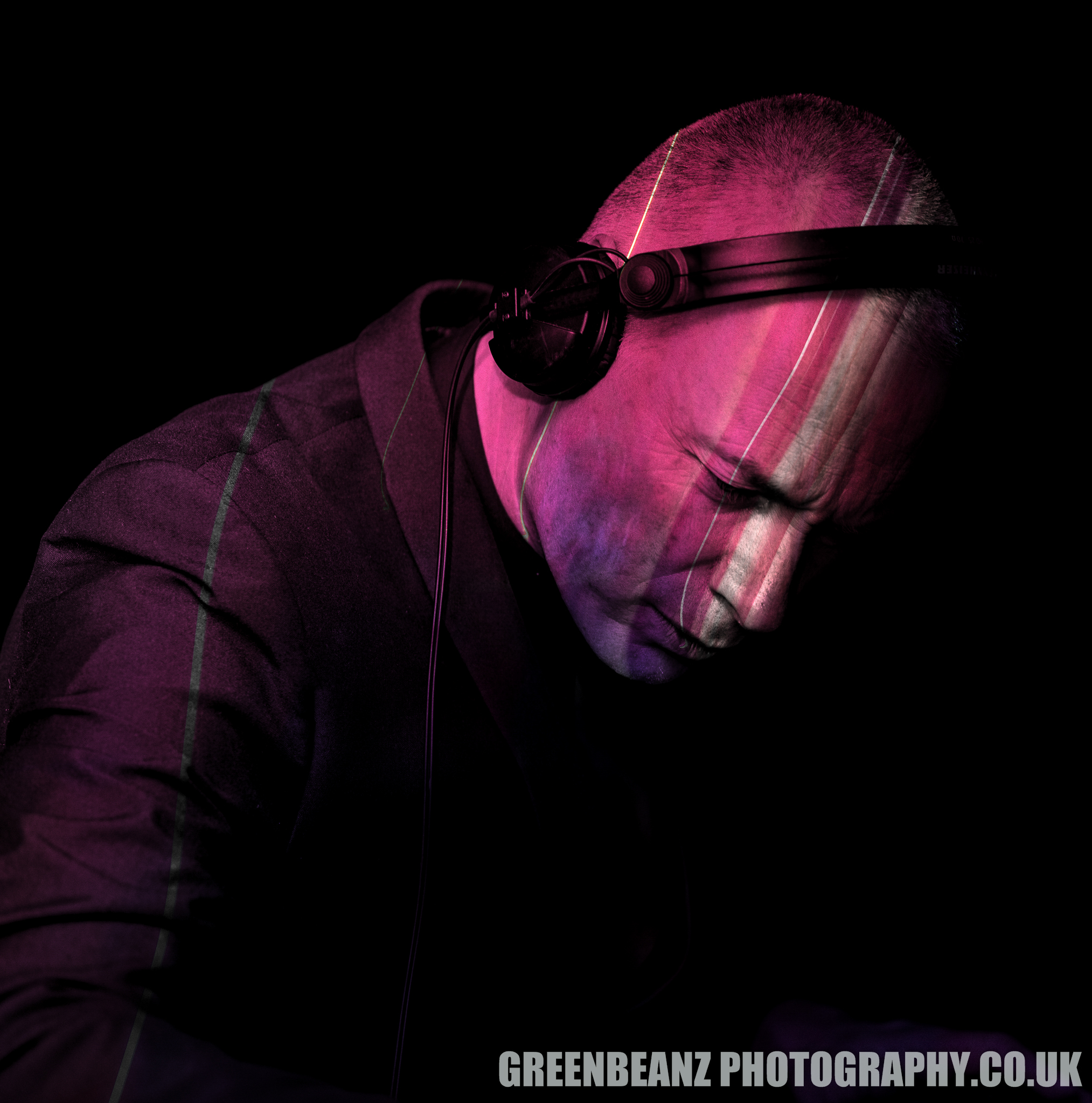 ABOVE : Plymouth DJ Aldo Vanucci the 45' king at Soul Poppin in Annabels in February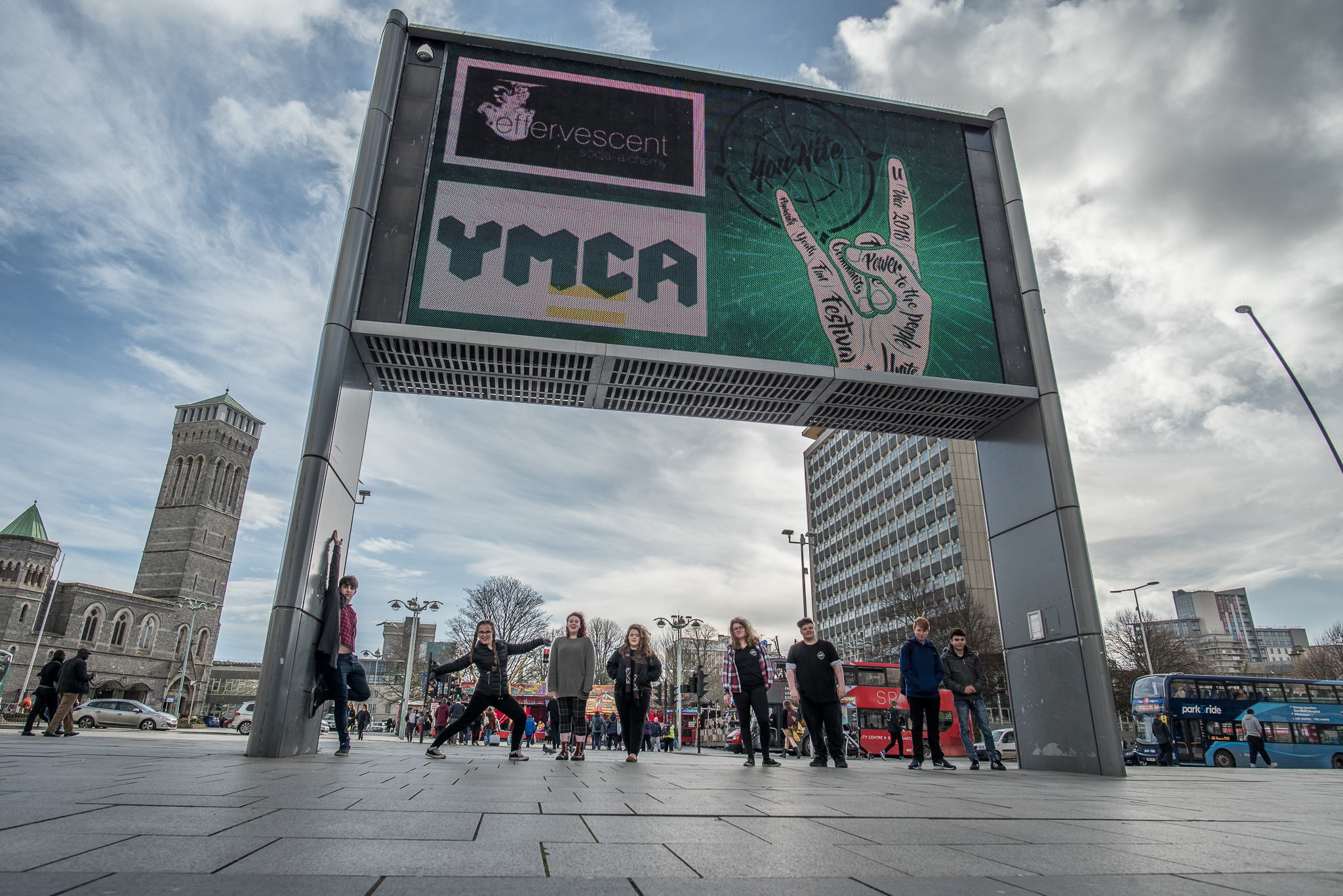 ABOVE : Plymouth YMCA Effervescent YouNite Plymouth City Centre February 2018
MARCH
</p>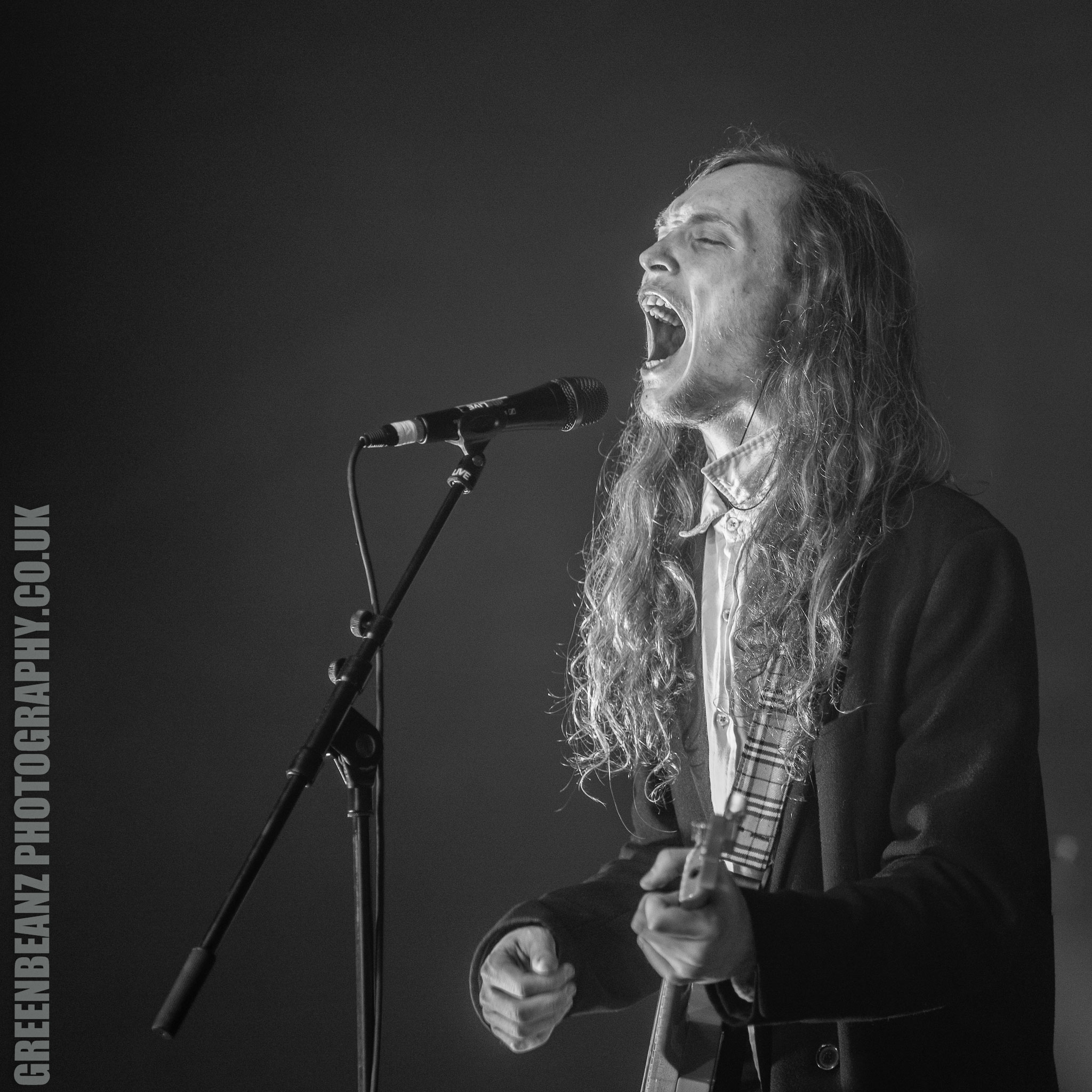 ABOVE : 'Haunt The Woods' Jonathan Stafford at Carnglaze Caverns in March 2018
</p>
BELOW: Haunt The Woods performing at Carnglaze Caverns on Saturday 24th March 2018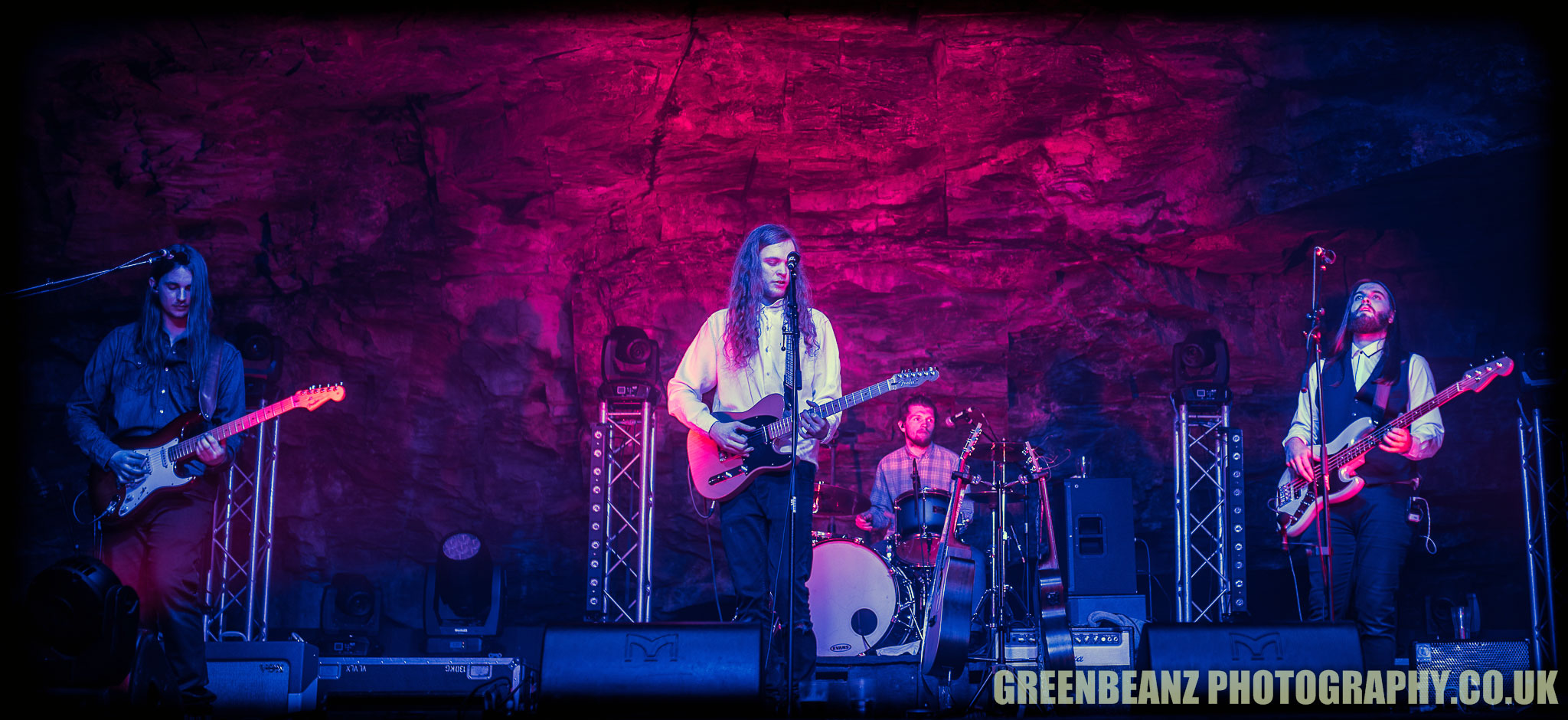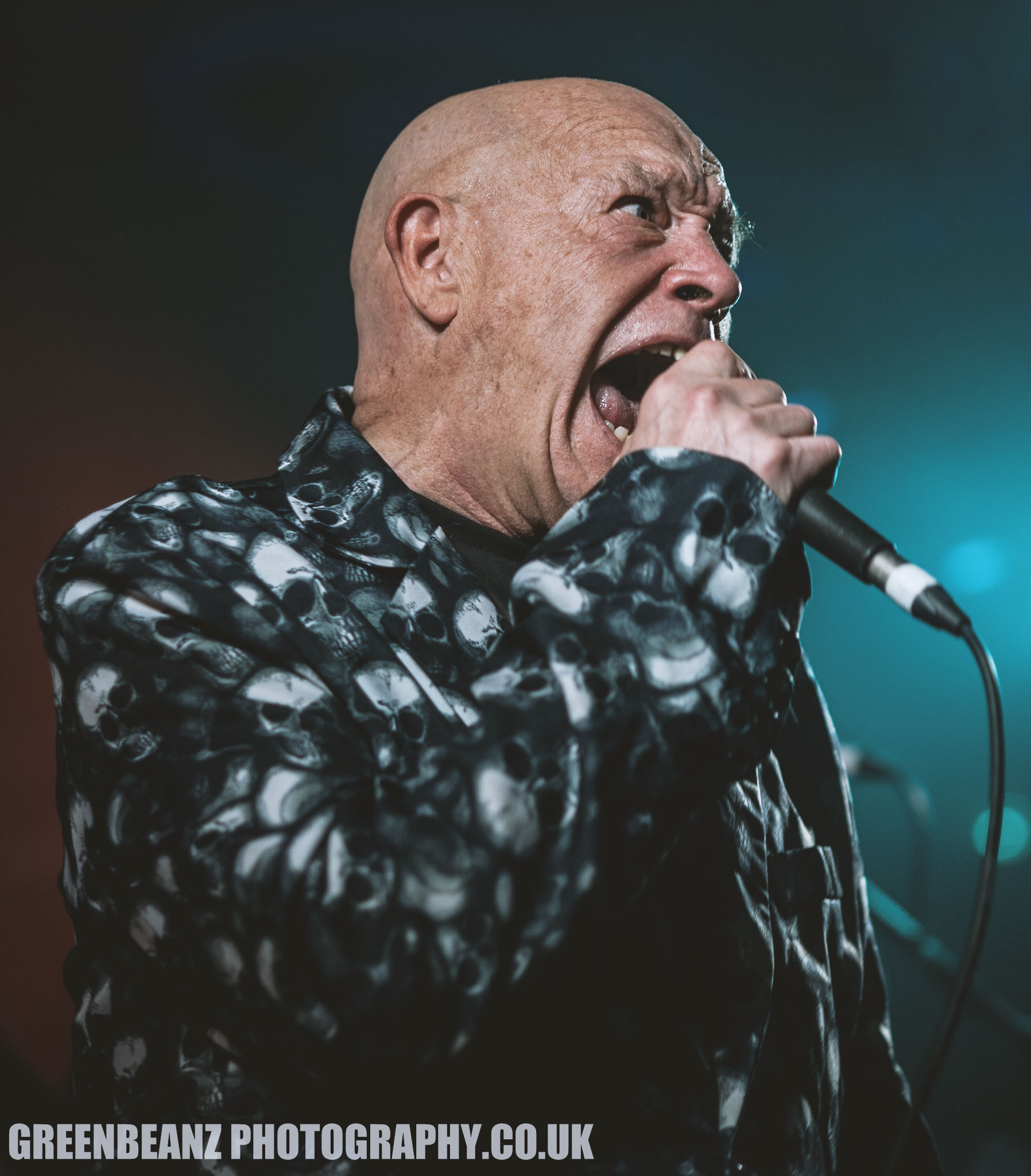 ABOVE : Bad Manners legendary frontman Buster Bloodvessel at The Hub in Plymouth
I really enjoyed my first trip to Carnglaze Caverns to shoot the release show for Haunt the Woods assured and ethereal EP 'Circle' , and it is always a pleasure to shoot the uplifting and skanking festival of Joy that is 'Bad Manners'. The band used one of those shots to advertise the Christmas tour.You can read my review of both HTW and the Manners gigs by clicking on the appropriate images.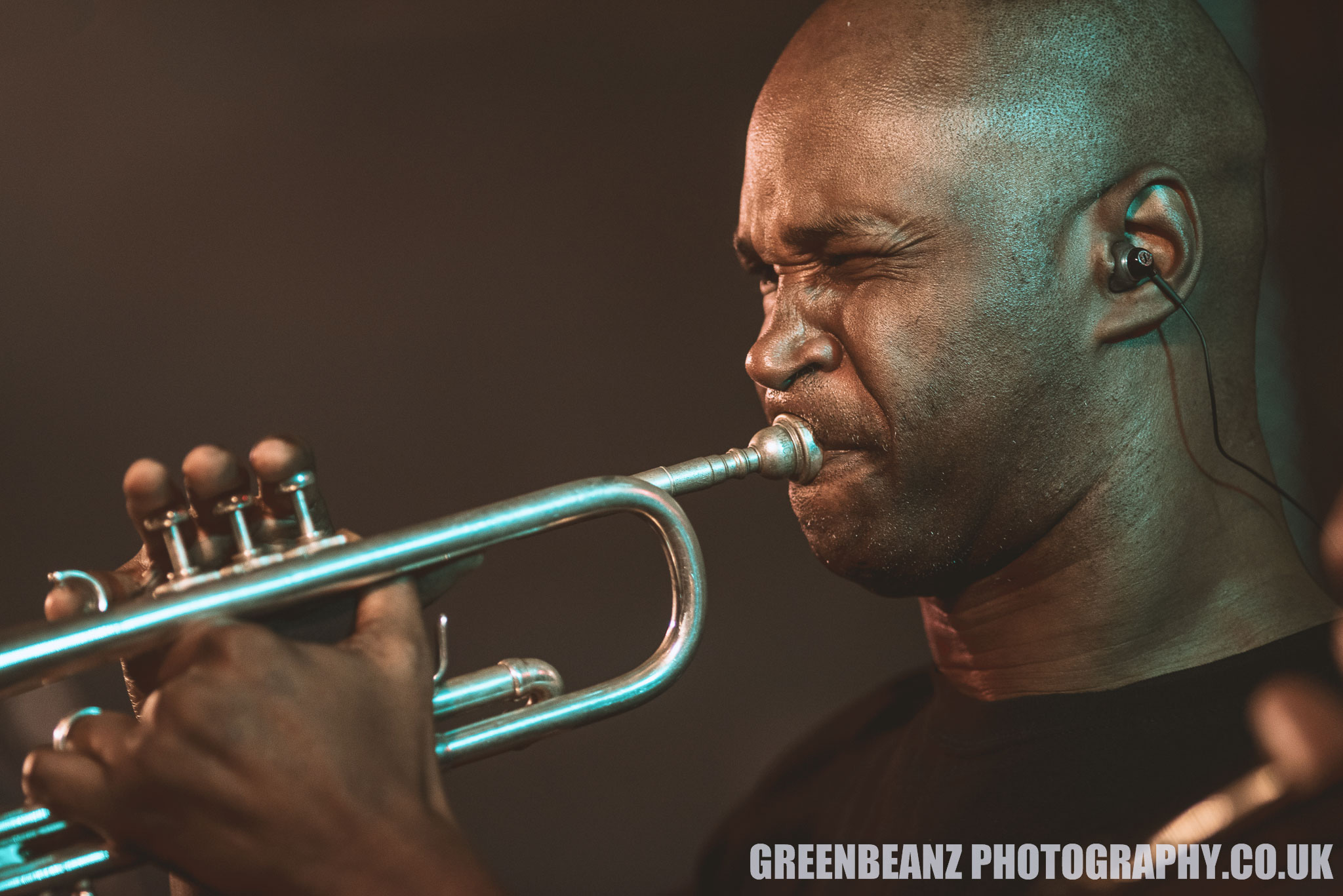 ABOVE : Infectious Brass Heavy Ska from UK Sks Masters Bad Manners in Plymouth 2018
I returned to the darkness again (see what I mean?) in March to shoot the promotional images for Plymouth's own young artist led social impact design agency Effervescent and their 'Poison' campaign. The show worked with young people aged 12-16 in exploring the effects of growing up with parents who have substance and/alcohol addictions. The work as usual was amazing, and it becomes very intense when you are trying to capture a single image to illustrate a show that so skilfully encompasses film, audio, live performance and the recreation of a lab to reflect those effects.
BELOW : Promotional photograph for Effervescent's 'Poison' interactive exhibition 2018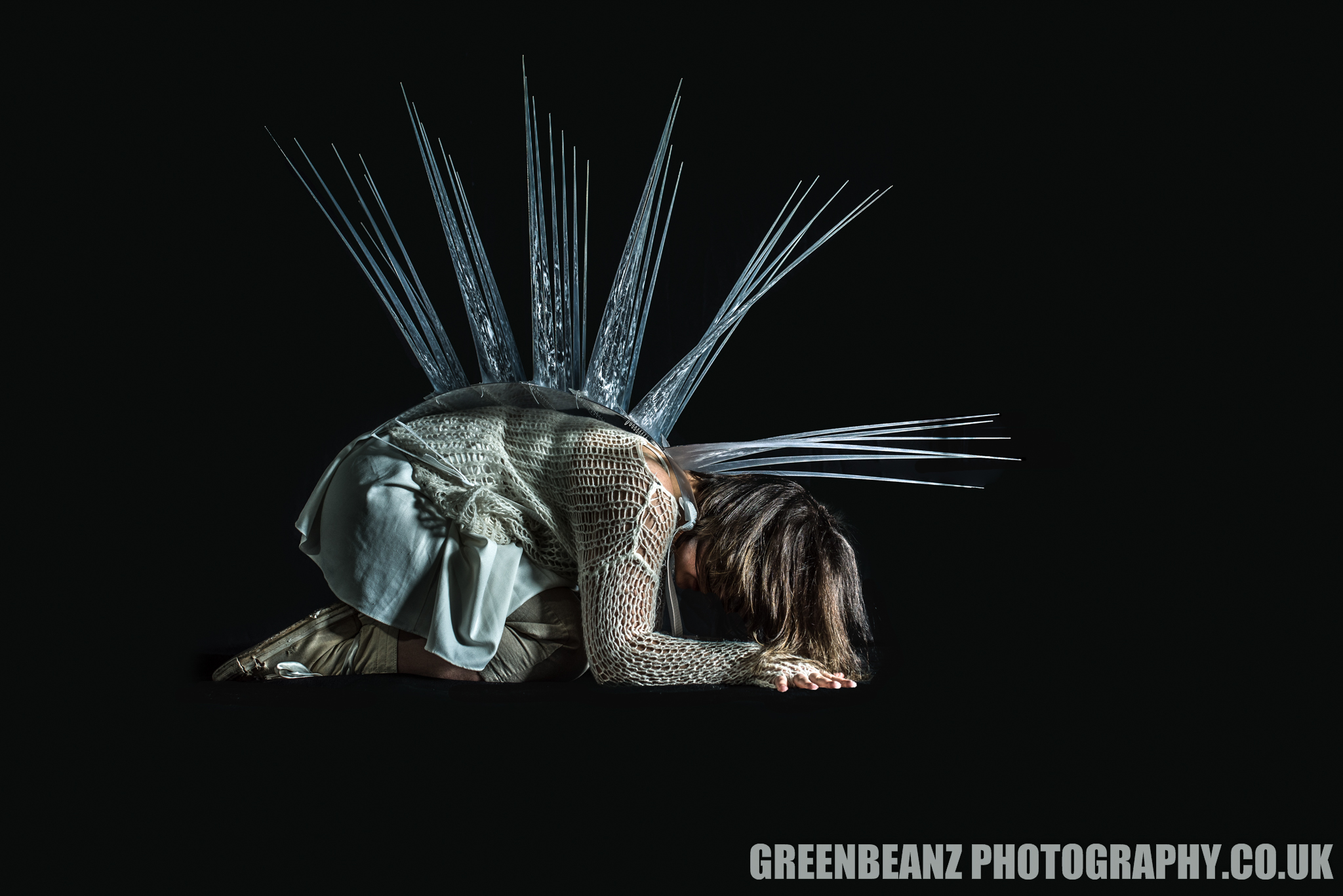 APRIL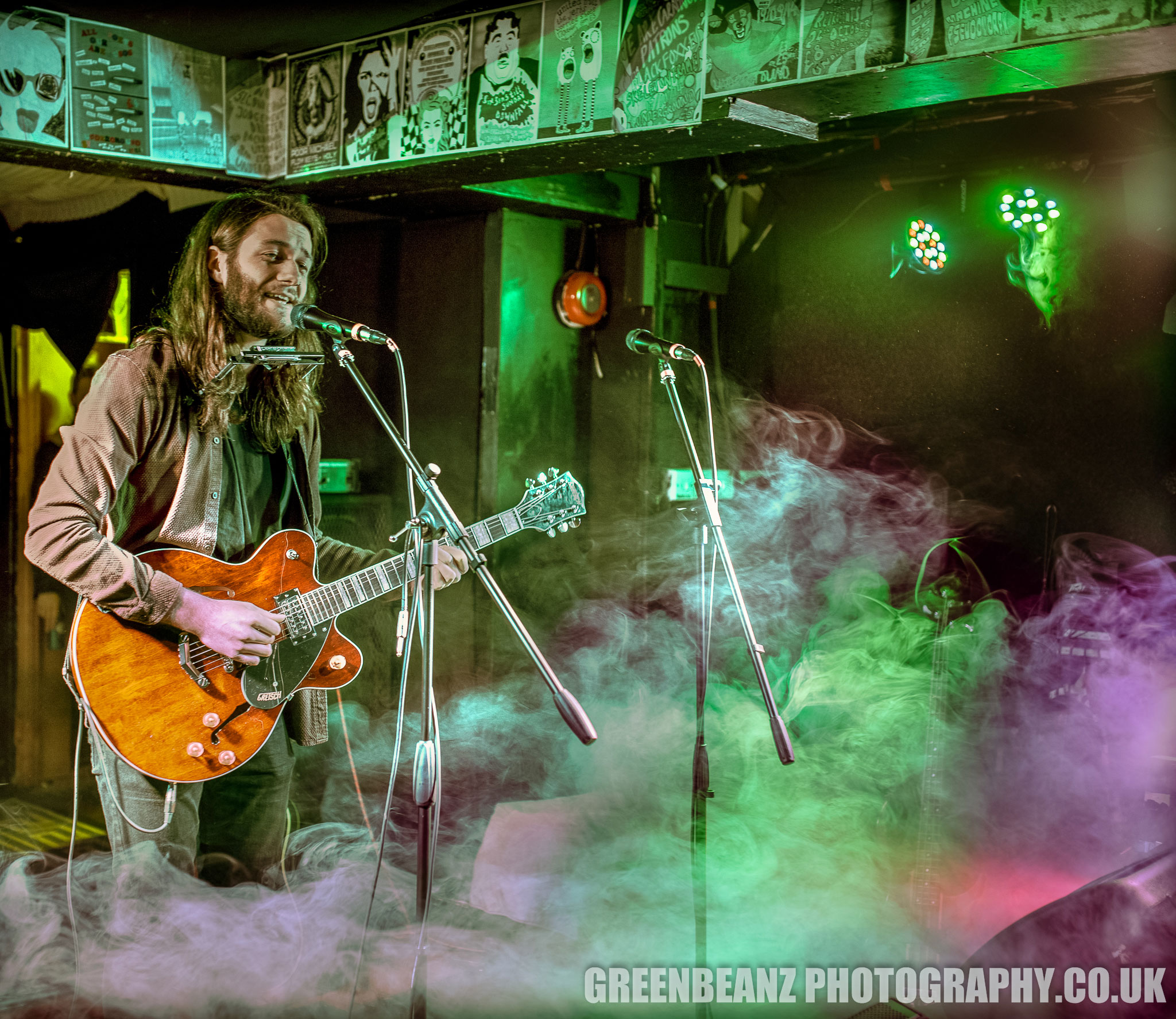 ABOVE : Jack Cookson 'Chamfer' EP Release show at Underground on Mutley Plain

Another EP launch in April with Jack Cookson's 'Chamfer' . Jack is the upright bass player with Warshy and their producer too, so it was fantastic to come and see him perform some of his own material. Click on the pic to read the review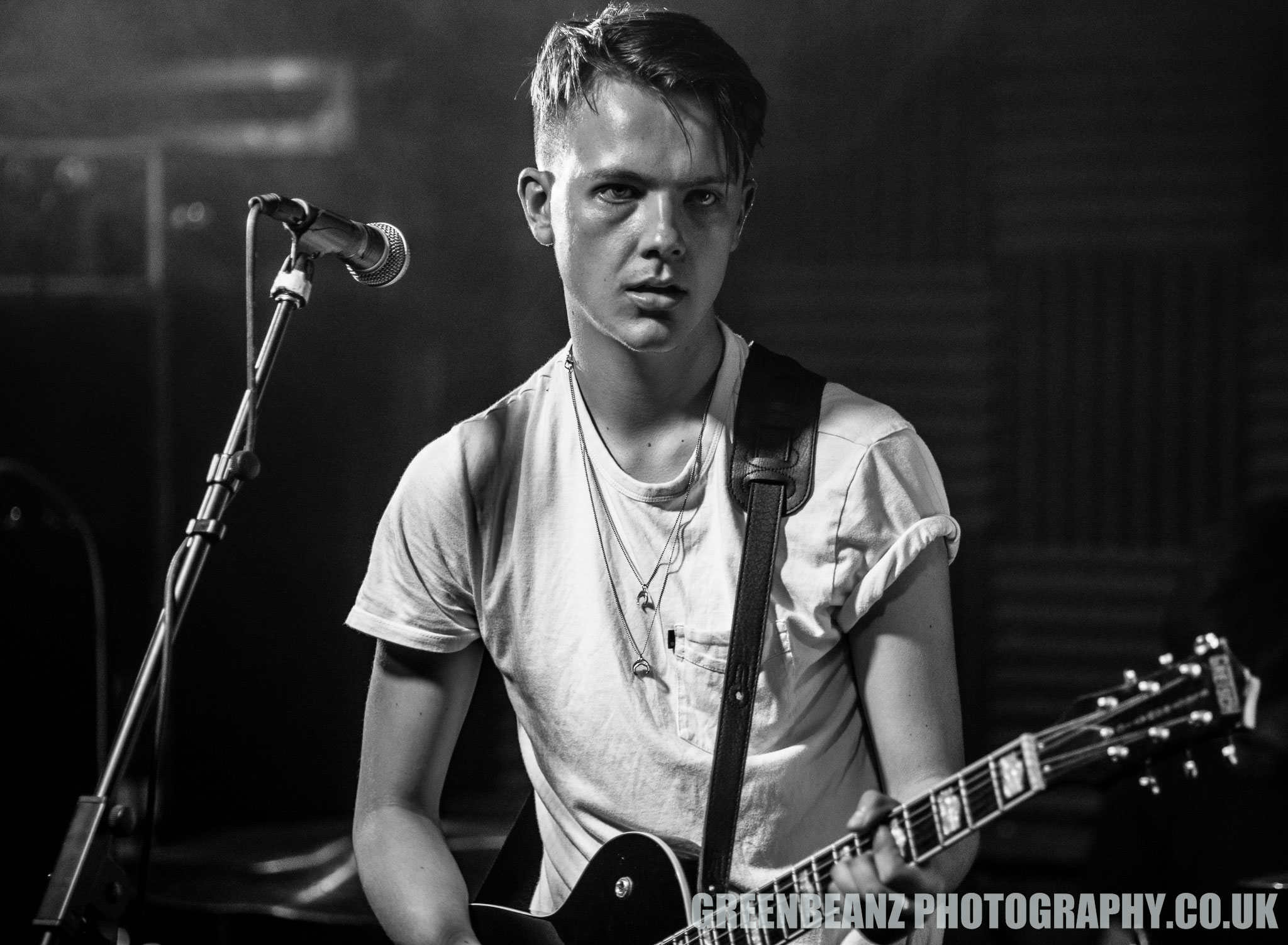 ABOVE : Himalayas live at The Junction Plymouth supporting Trampolene in April 2018
It is nice when your images are requested, or commissioned, to be used for EP/Album covers and tour promo material, but equally as satisfying when your words are reproduced. So it was lovely to have my review of a far superior wordsmith and musician in Jack Jones of Swansea songsters 'Trampolene', published nationally in 'This Feeling'. You can read it by clicking on the image of Jack Jones below.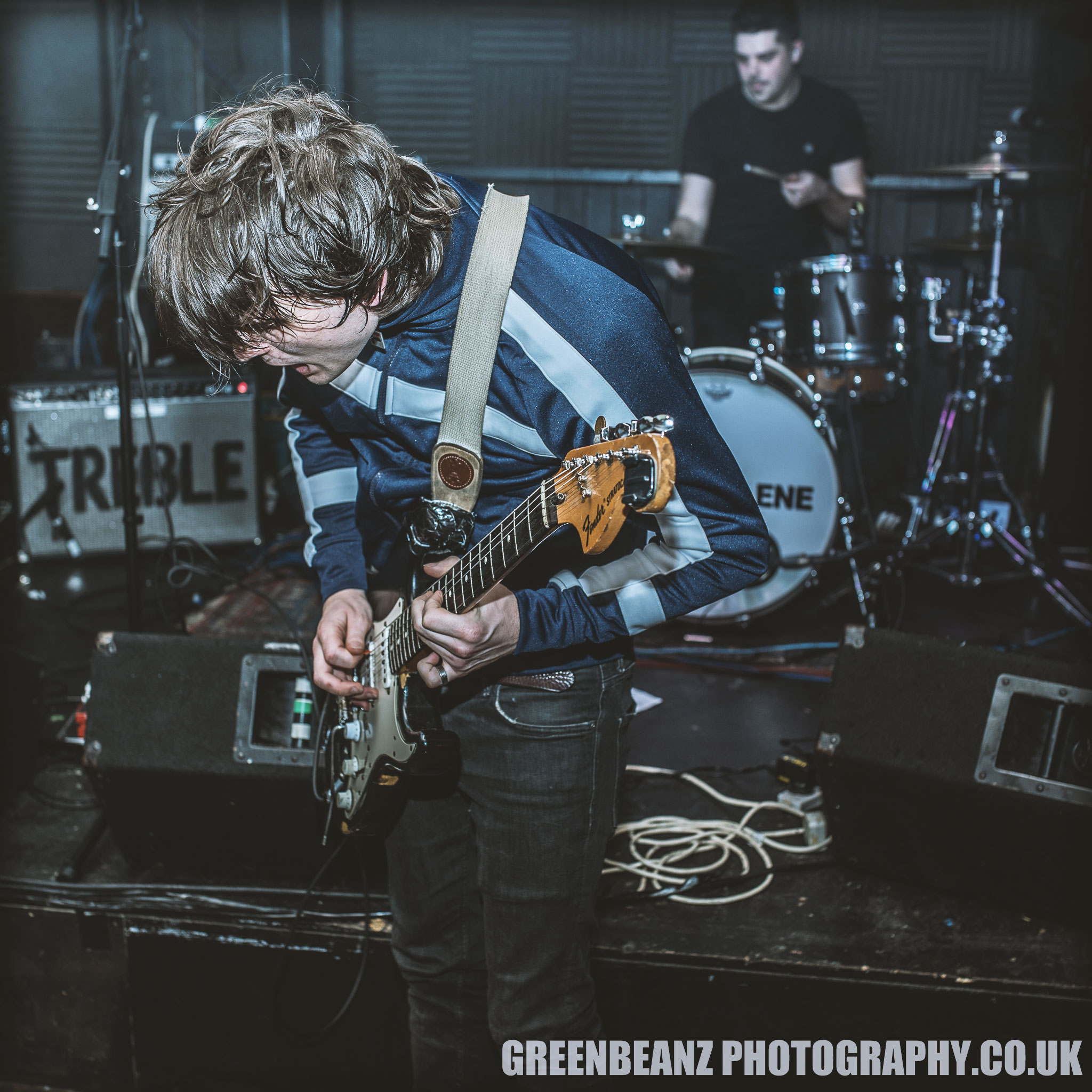 ABOVE : Jack Jones of Trampolene at The Junction Plymouth in April of 2018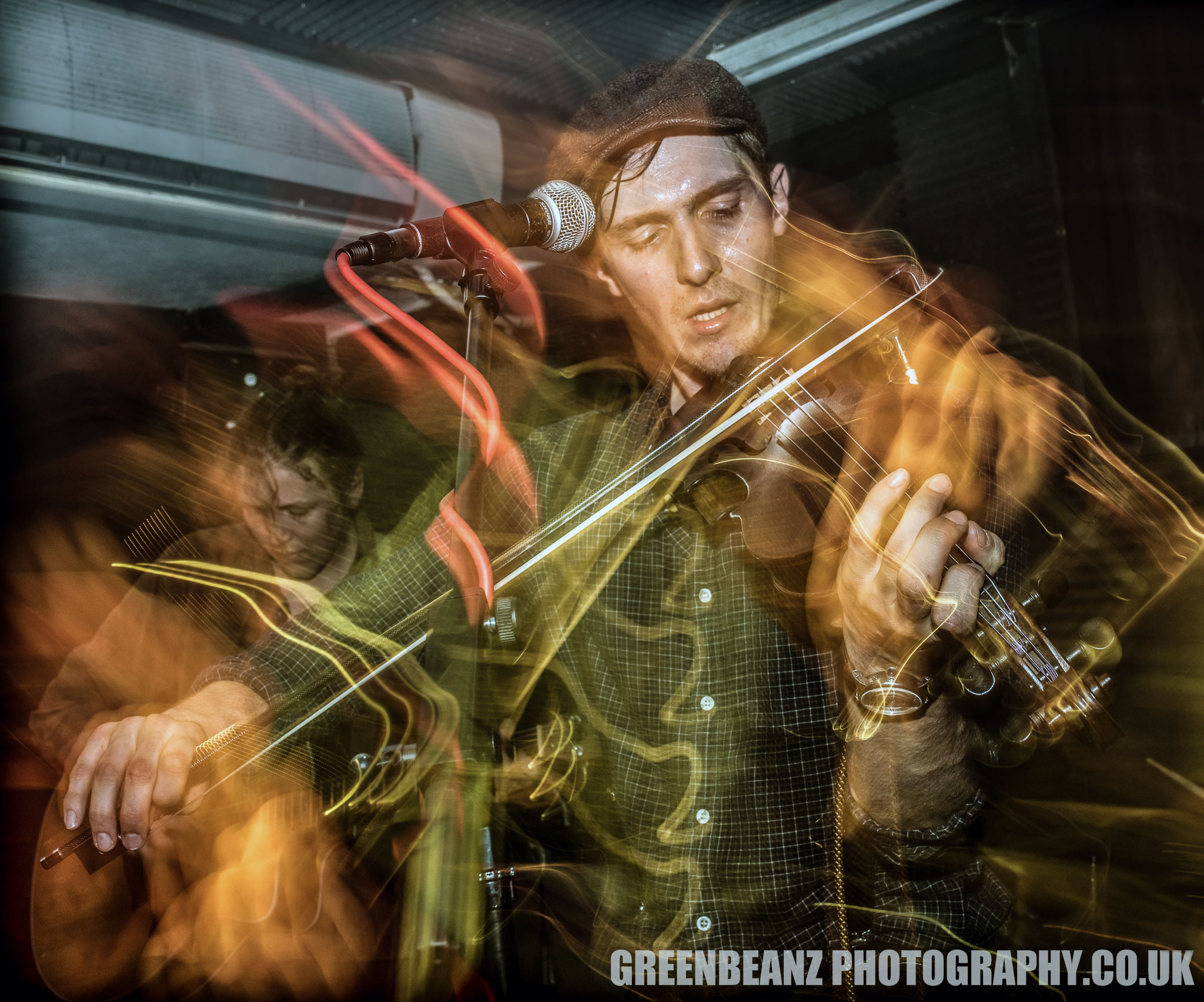 ABOVE : Will Page of Nobel Jacks at The Junction in Plymouth in April of 2018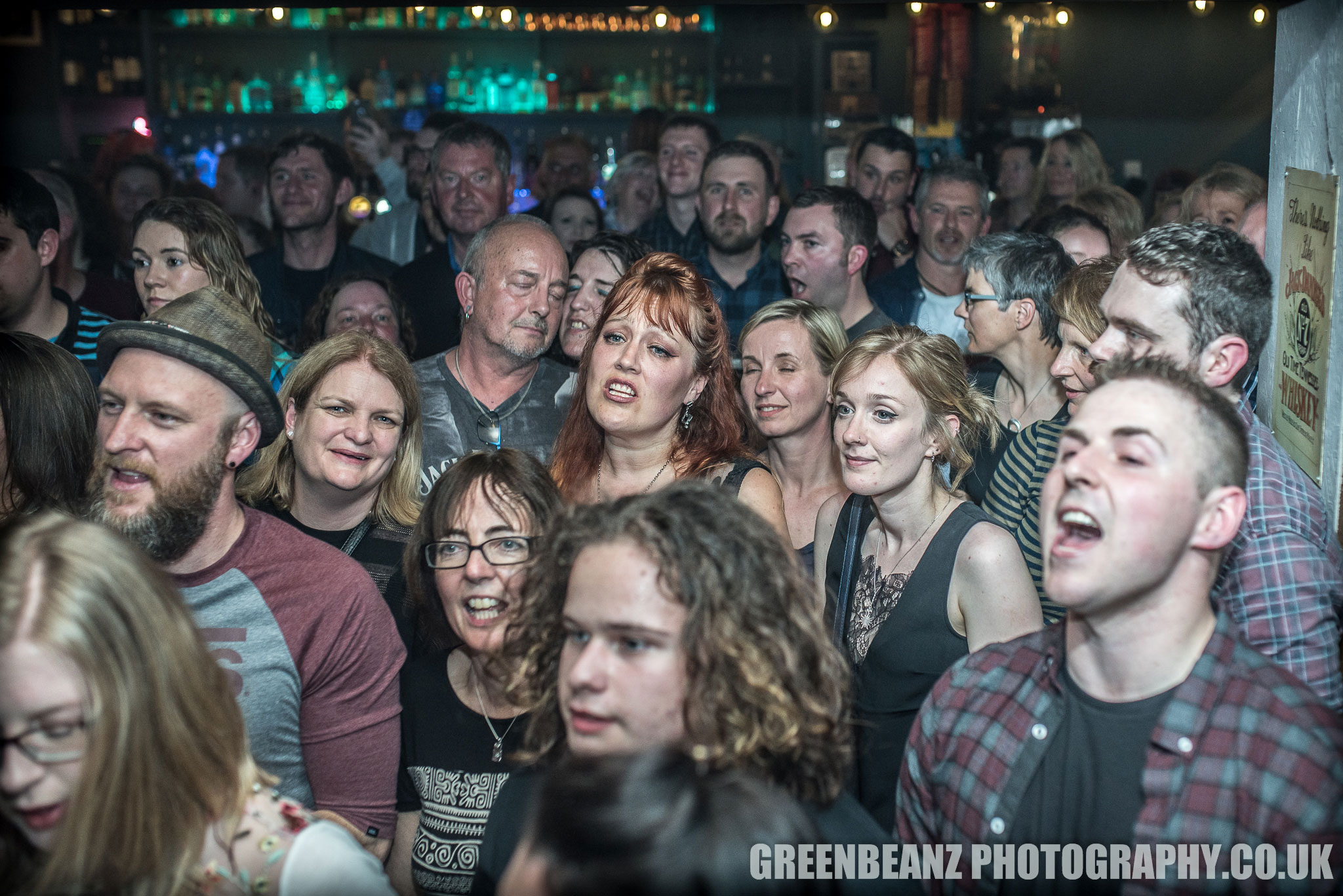 ABOVE : Noble Jacks Fans sing along at the Plymouth gig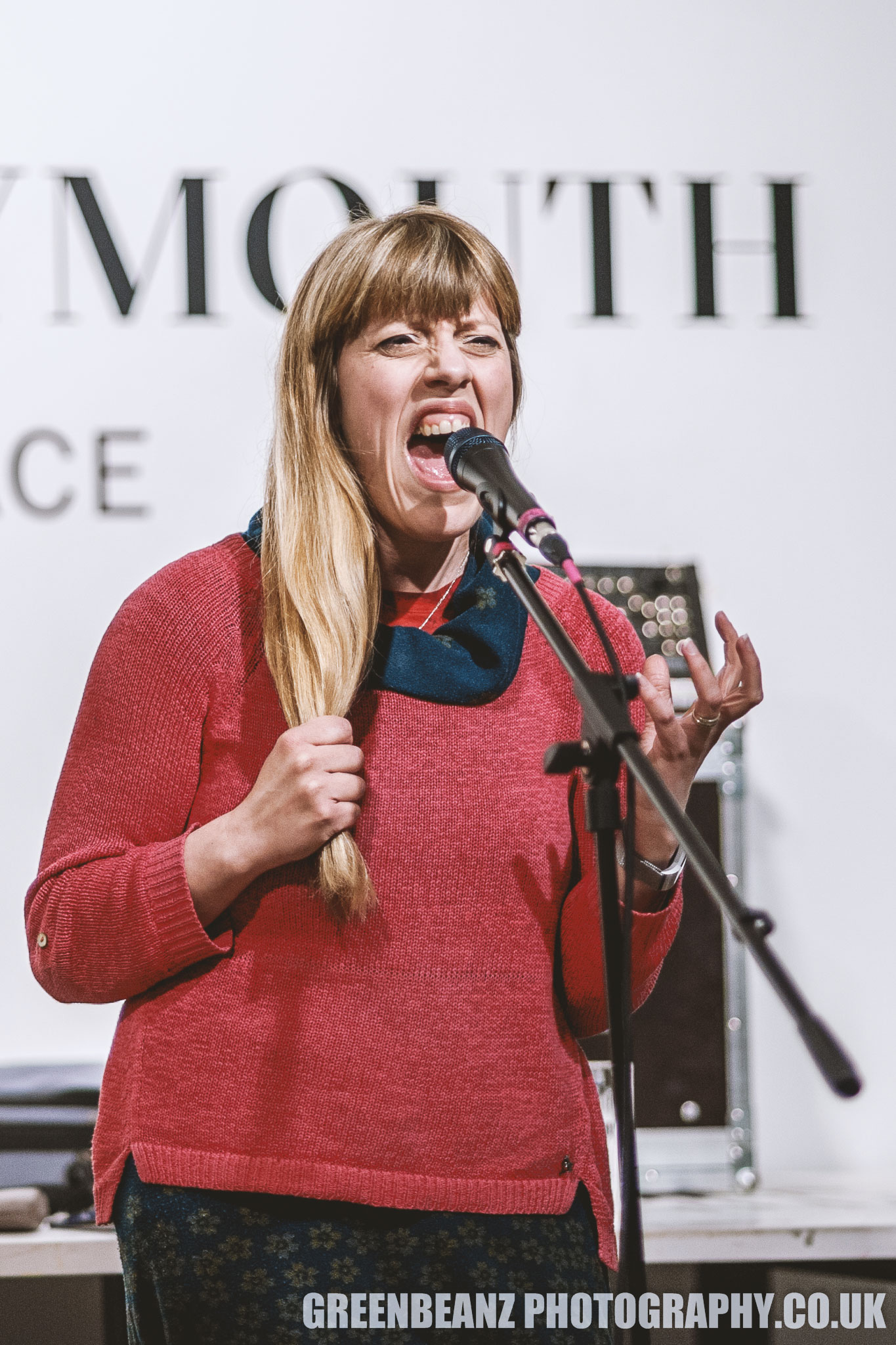 ABOVE : Liv Torc with her poem 'Hairloom' in Plymouth at 'Poetry Pioneers' the Apples and Snakes : 35 Year Anniversay celebratory show
With the ante suitably upped, I did my best to try and describe the amazing performances of the regions best stand up poets who performed for the Apples and Snakes 30th Anniversary. You can take images to try and capture the vibe, but it justified a bit more care in trying to describe what each performance felt like and that is what I tried to do with the words accompanying the photographic documentation.

ABOVE : APPLES AND SNAKES 35 Years : Poetry Pioneers exhibition in April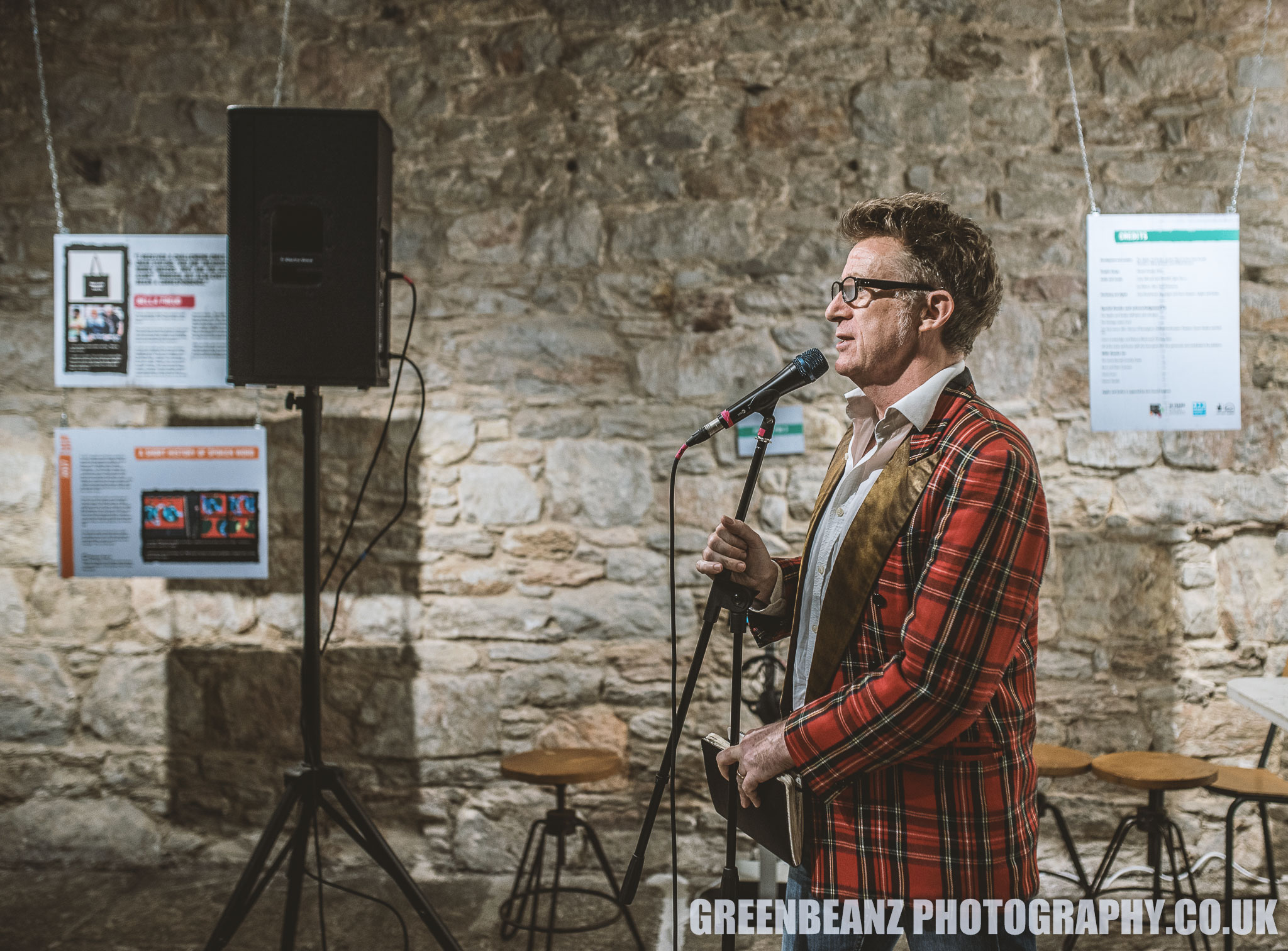 ABOVE : Enigmatic Elvis McGonagall's spoken word performance at Ocean Studios in Plymouth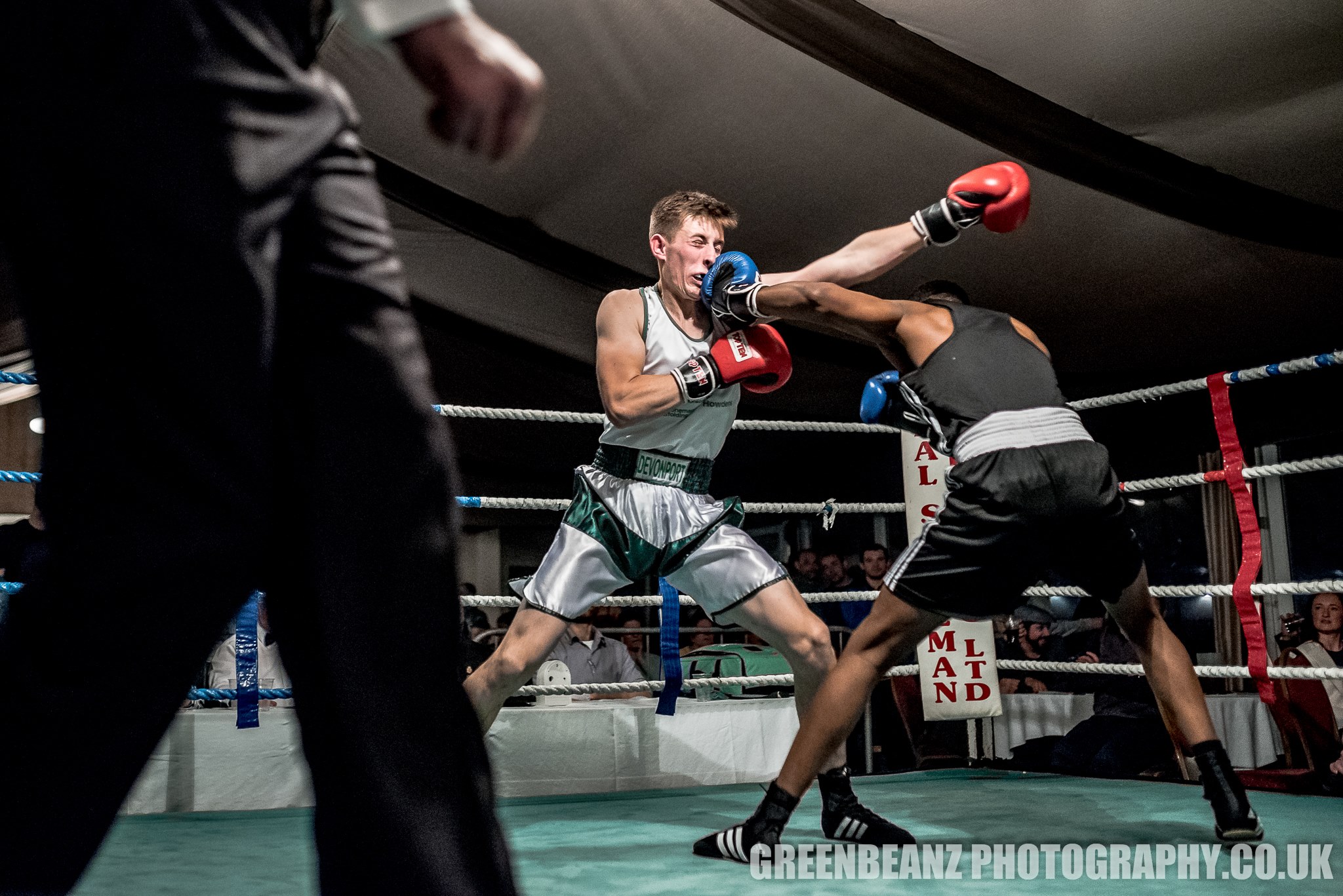 ABOVE : Dale Moore and Michael Mashaya Boxing at a Devonport Amateur Boxing Club Show at Plymouth Albion Rugby Club in 2018
I Shot another Devonport Amateur Boxing Show in April. I always treat these shows exactly as I would a pro card, indicating to the ref which way to turn the fighters before raising their hands for the verdict shot, and trying to do the boxers justice in capturing their performance. The dedication required to train for a fight deserves a commitment to document it properly, and the hope is always that some of these fighters will go on to fight as professionals, and get to reap the rewards of that hard work. As a fight photographer I always try to look smart and do the job in front of me. It is harder than it looks, but it keeps you sharp and makes you feel alive.
BELOW: Plymouth's Beth Warne listens to her coach at a DABC Show in 2018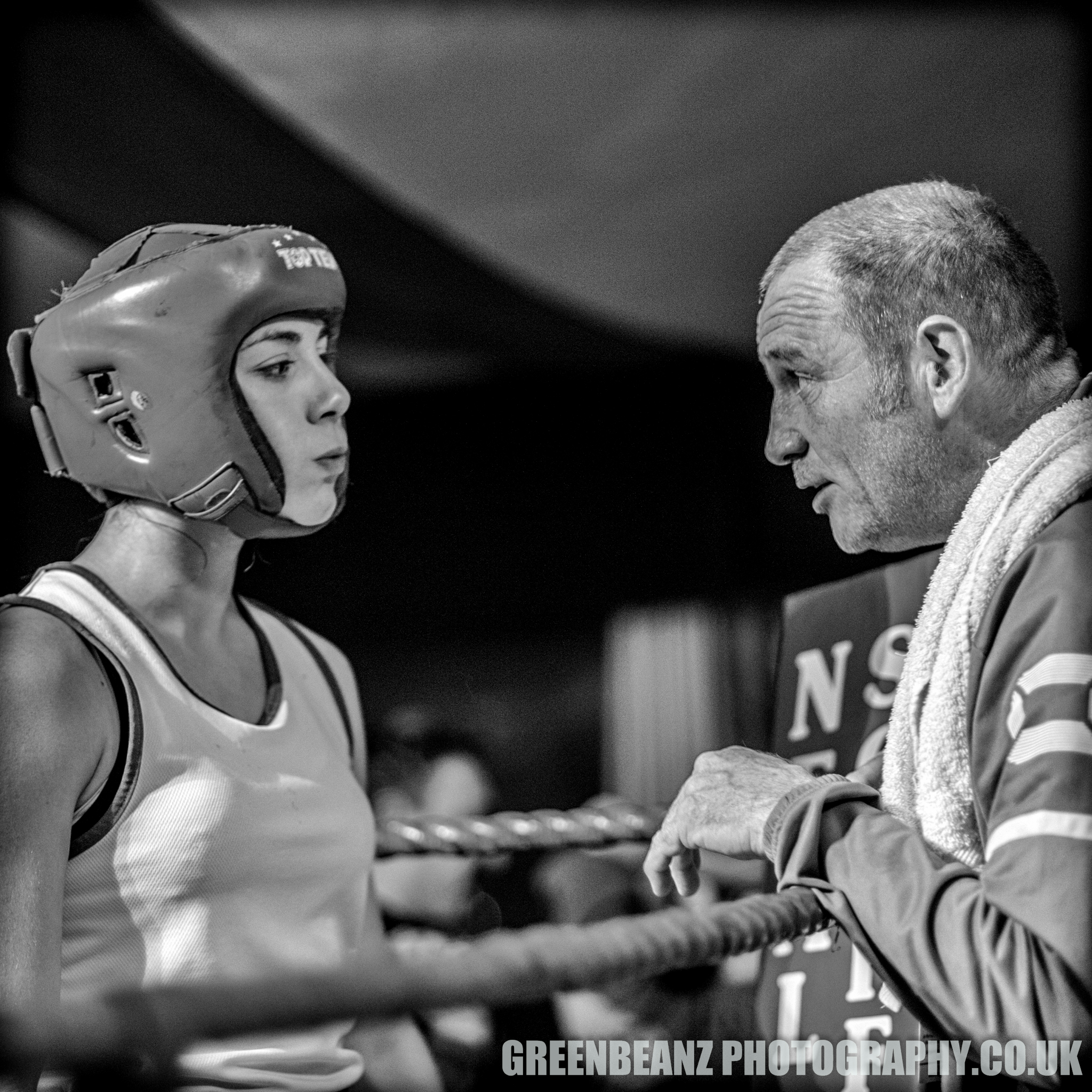 MAY
BELOW: The Interviews at Plymouth's Raidiant Gallery / The Artist Roman B 2018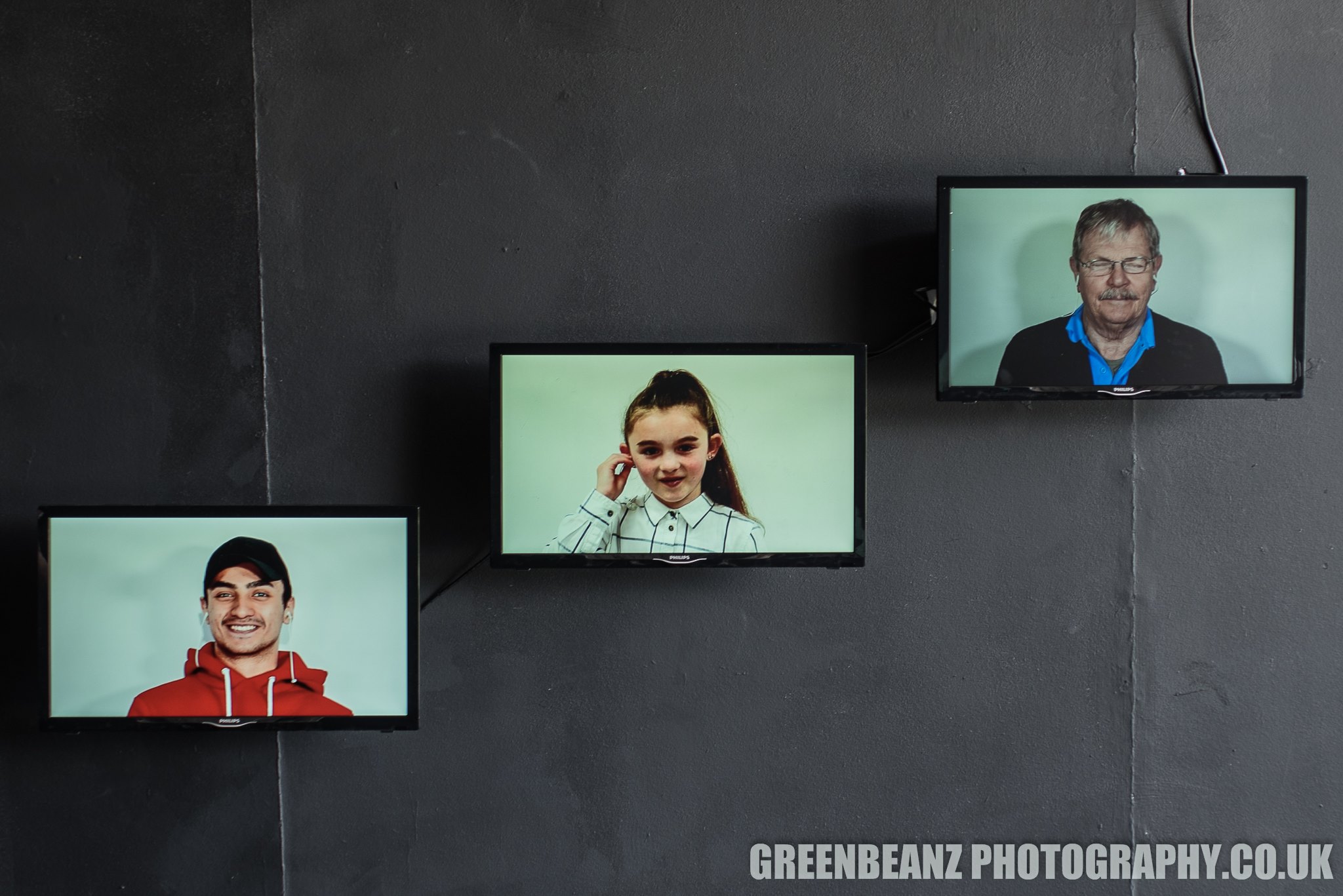 What did I say about photographing screens for my work? Not just the town centre mega screen for the YMCA job but back again at Radiant I ended up shooting the monitors I helped calibrate on which the artist Roman B interviews were shown. 40+ short films that I had helped edit, sync and work with for 50+ hours the previous week as Greenbeanz Films. Then back to sport with the Plymouth Half Marathon, the always brilliant and convivial cos-players of Devcon and Ducking Punches (not as boxing photographer) the band at The Junction in Plymouth.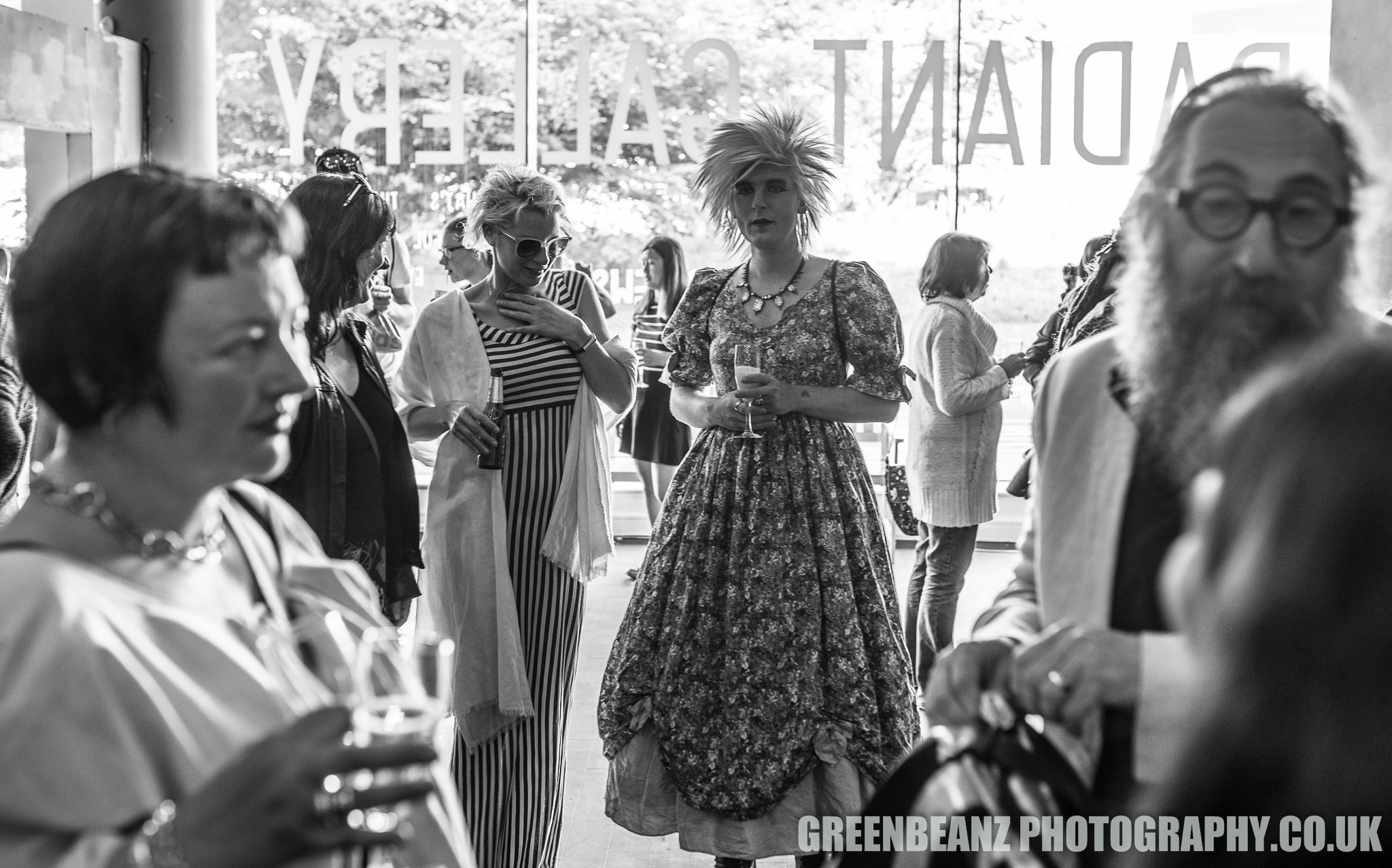 ABOVE: Opening night of 'The Interviews' at Radiant Gallery in Plymouth May 17 2018

BELOW: Britains Ocean City Half Marathon in Plymouth 2018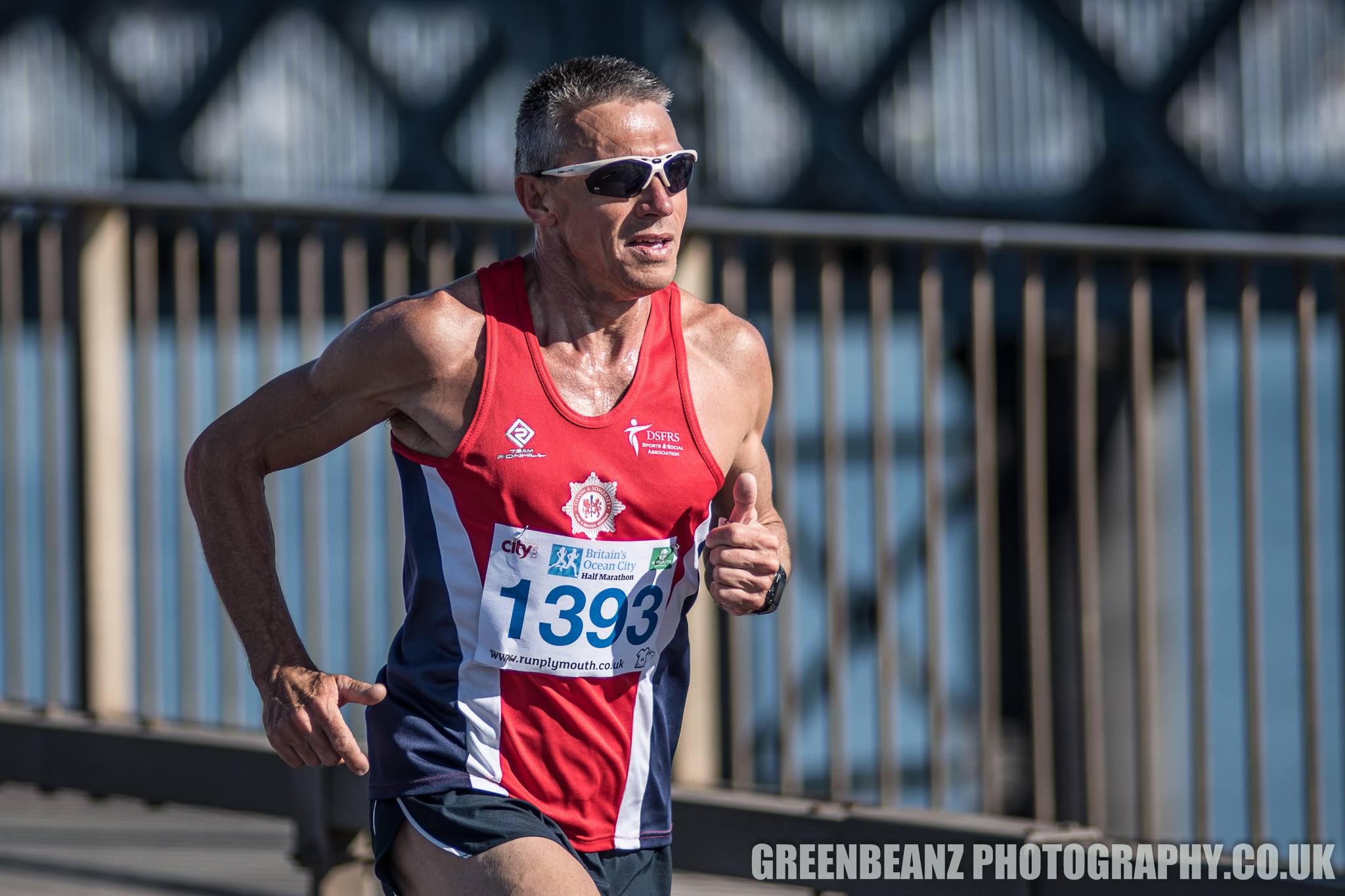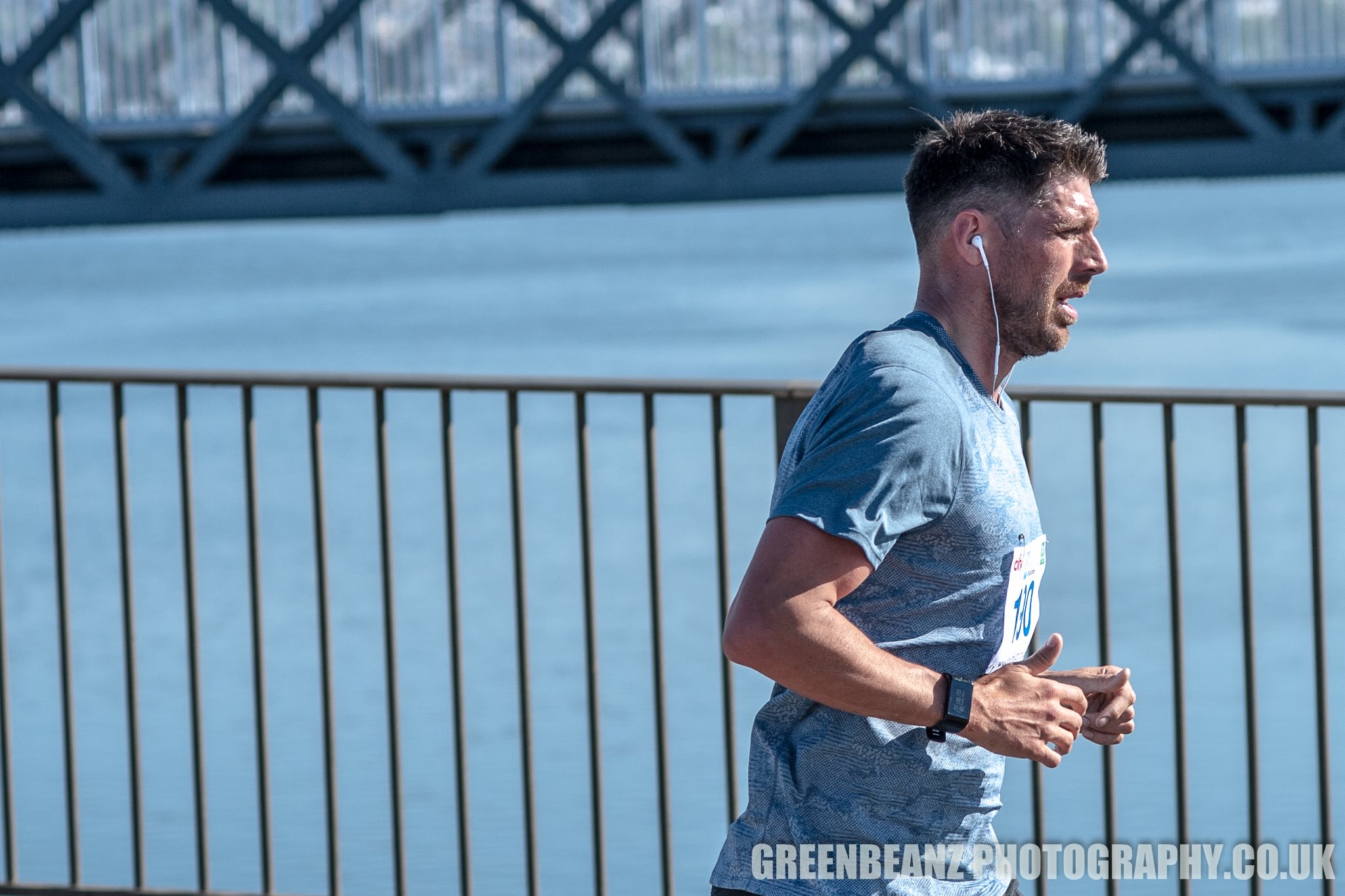 ABOVE: Runner at Plymouth Half Marathon May 2018.
ABOVE: Cosplayers in Plymouth Hoe during Plymouth Devcon 2018

BELOW : Ducking Punches in Plymouth at the Junction 2018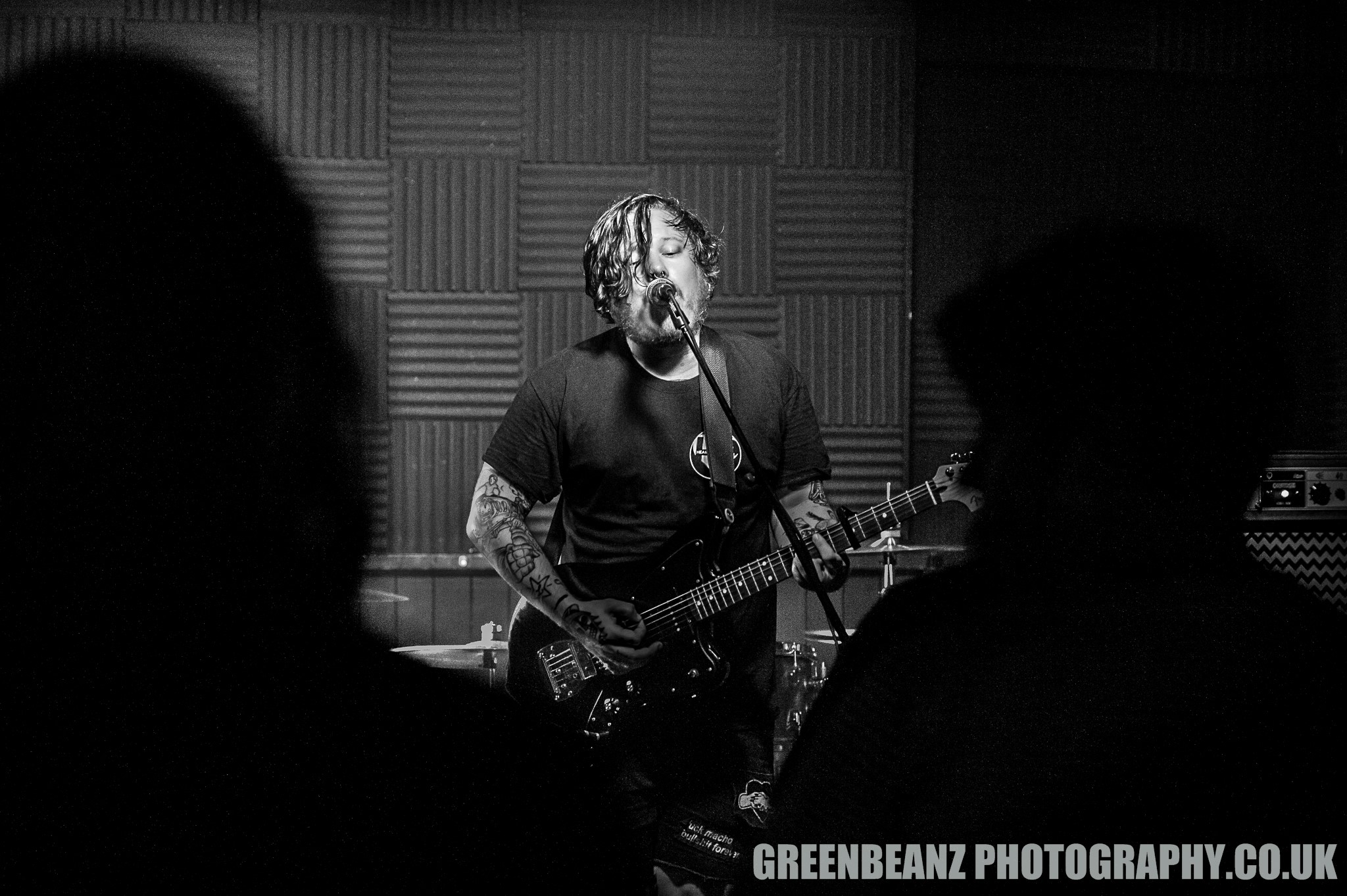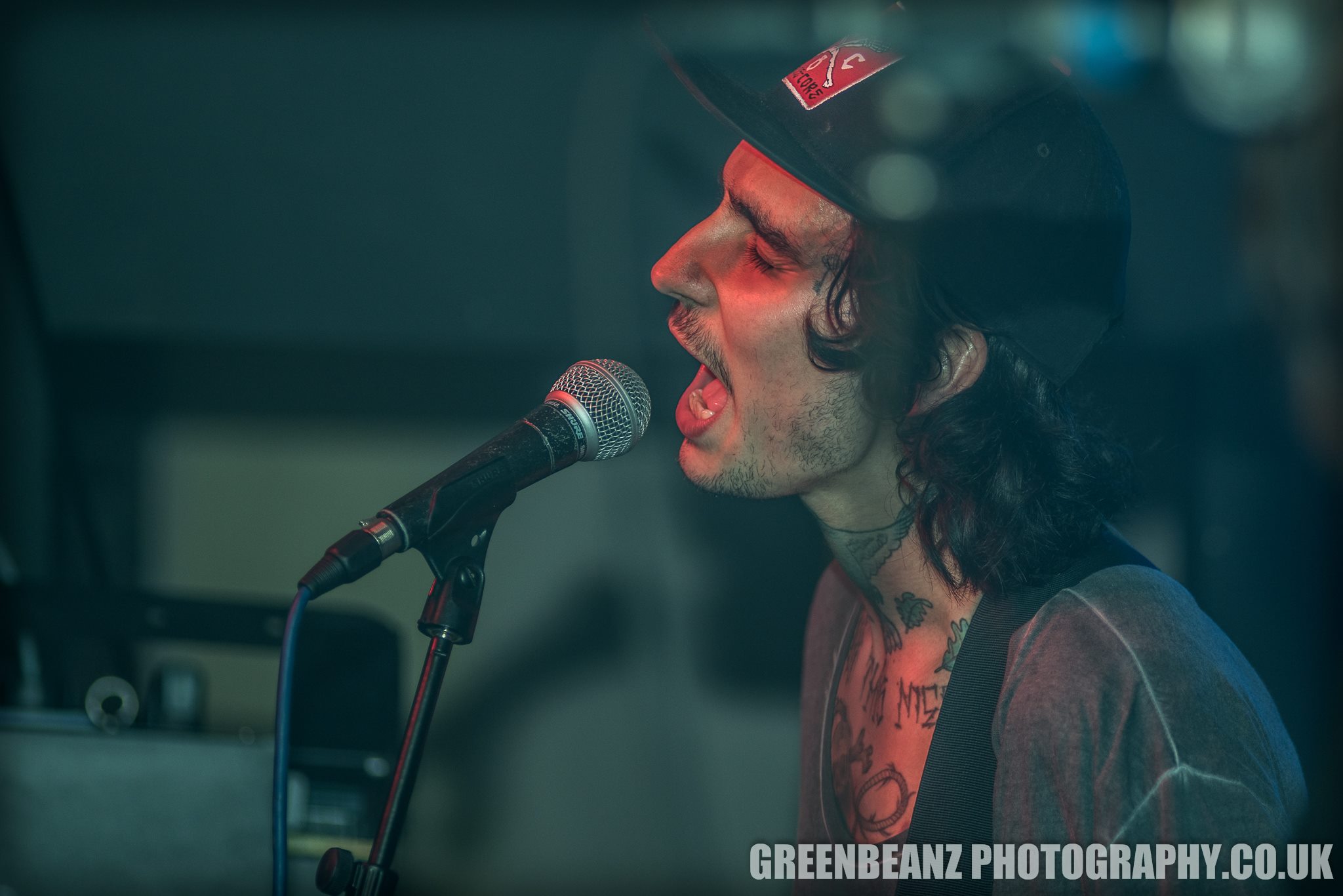 ABOVE : Ducking Punches live in Plymouth in May 2018
JUNE
ABOVE : Legendary DJ and Filmaker Don Letts at The Junction Plymouth 01st June 2018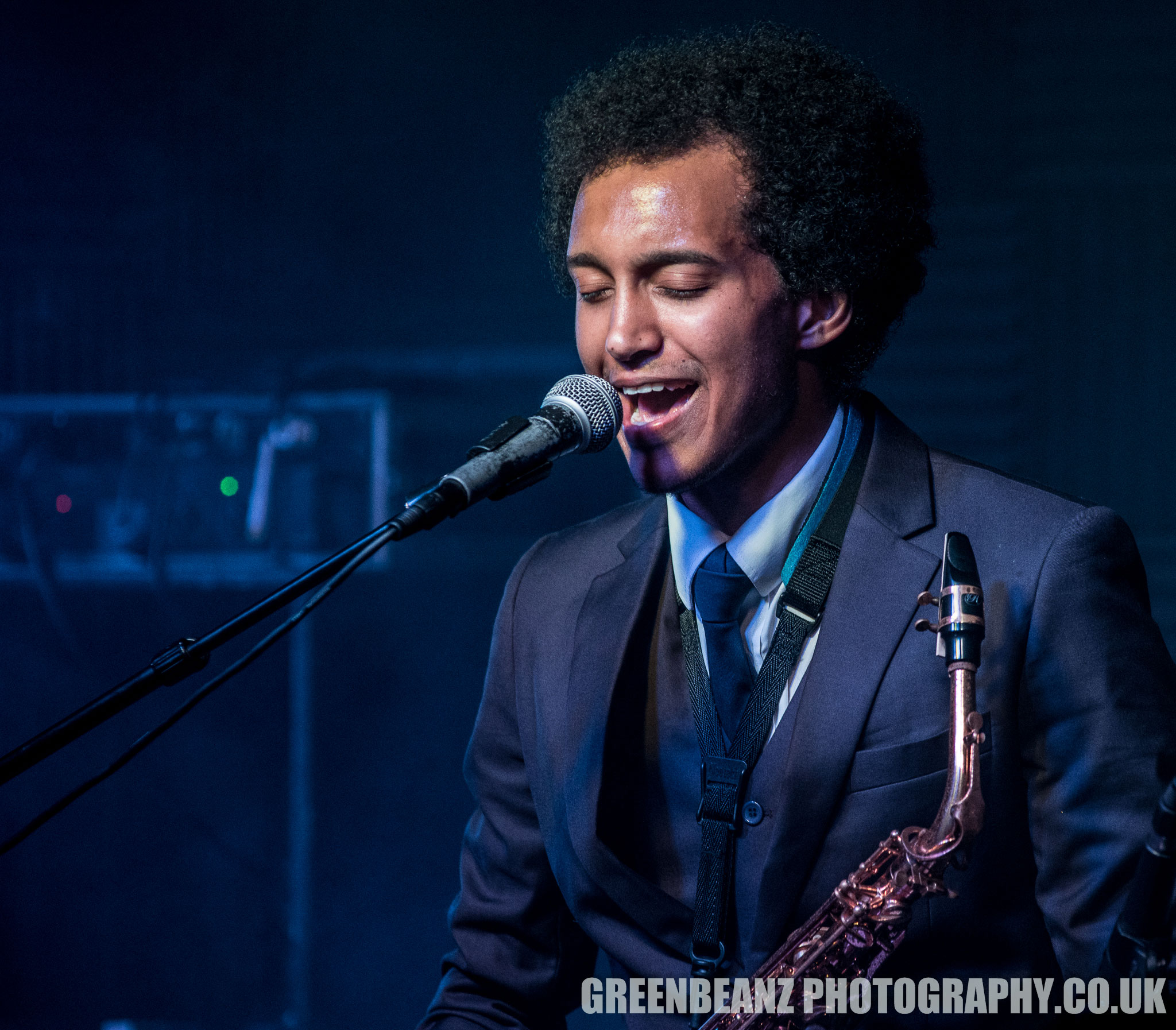 ABOVE : James Storm Otieno of The Datura Roots Collective in Plymouth June 2018
It is fantastic and great to meet your heroe,s but two in the same month is pretty rare. The month started with the Film-maker and Dub Reggae DJ Don Letts. The Don Letts and Dave Wakeling (The English Beat) interviews were my highlights of the year. I even managed to talk to Don about my work with screens and stacks of TV's with the anarchotechnodelicpunk collective that was, The Black Buddha Band. I don't know if it was the presence of two massive Clash fans in the BBB or my desire to reach out to him as a far less successful but happily engaged film-maker.
Talking to Dave Wakeling was very lovely. The Exeter Phoenix could not have been more welcoming and accommodating of my partner Lou who had her wheelchair lifted to the balcony to see the bands spine tingling return (with what is an amazingly uplifting new LP) and was treated like a princess. To have Dave Wakeling match that with his welcoming me on to the tour bus, and being so candid and honest in his interview, was nearly as unforgettable as his insistence that he would sing a particular song that night with me in mind, underlining exactly how much he values his fans.
You can read both interviews by clicking on the images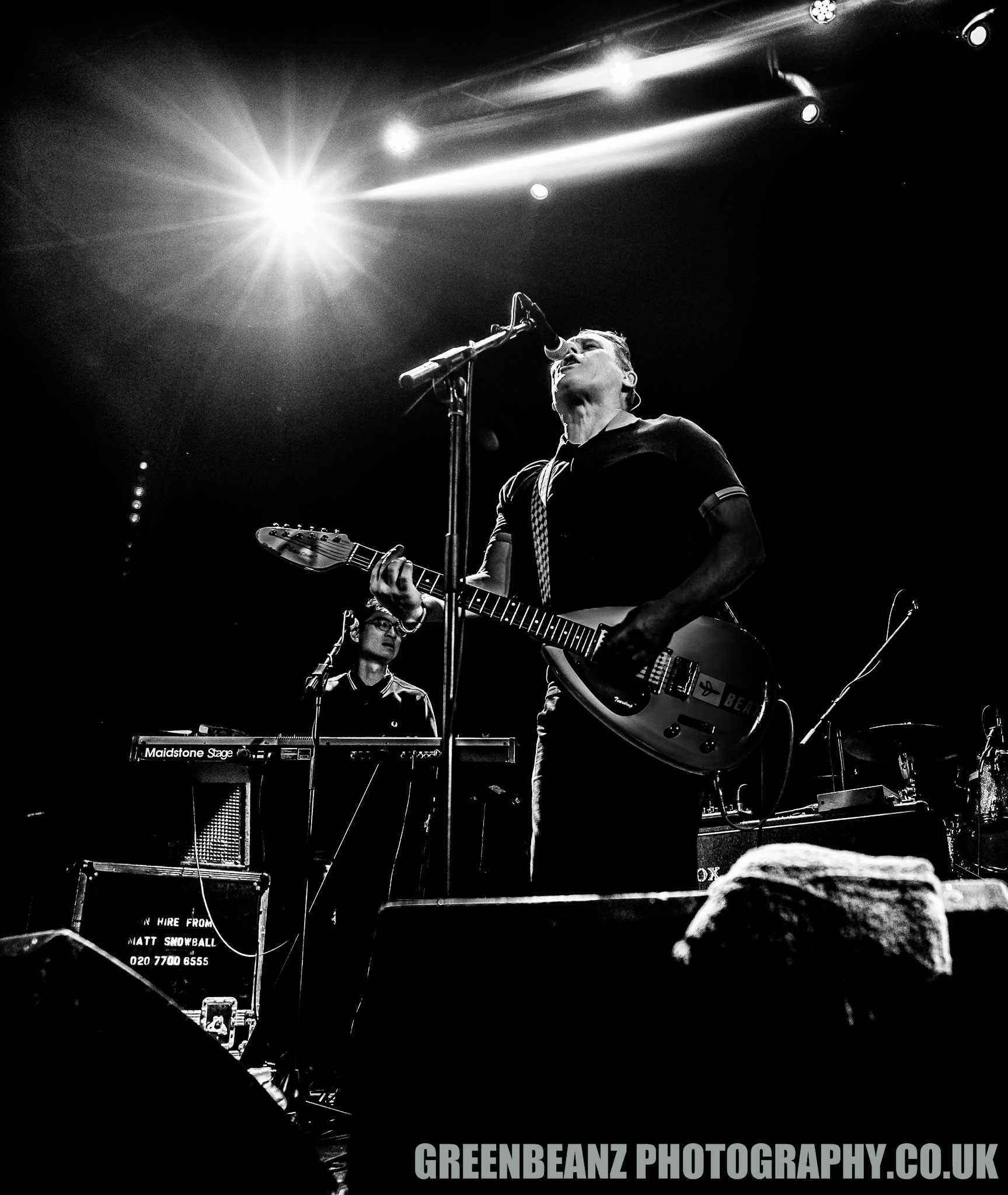 ABOVE : Dave Wakeling of The English Beat on stage at Exeter UK in June 2018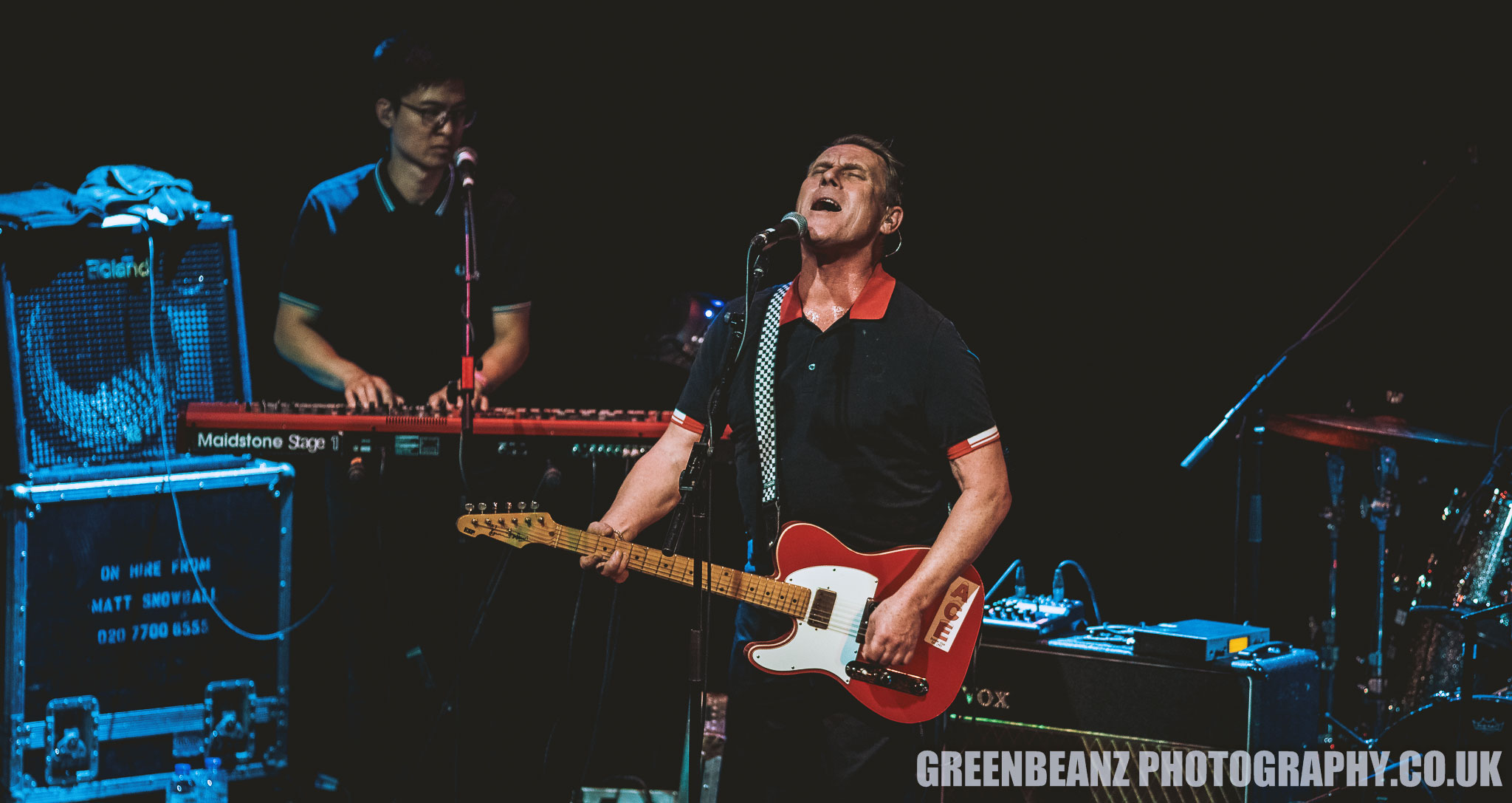 ABOVE : Dave Wakeling performing live on The Beat's 2018 UK tour at Exeter Phoenix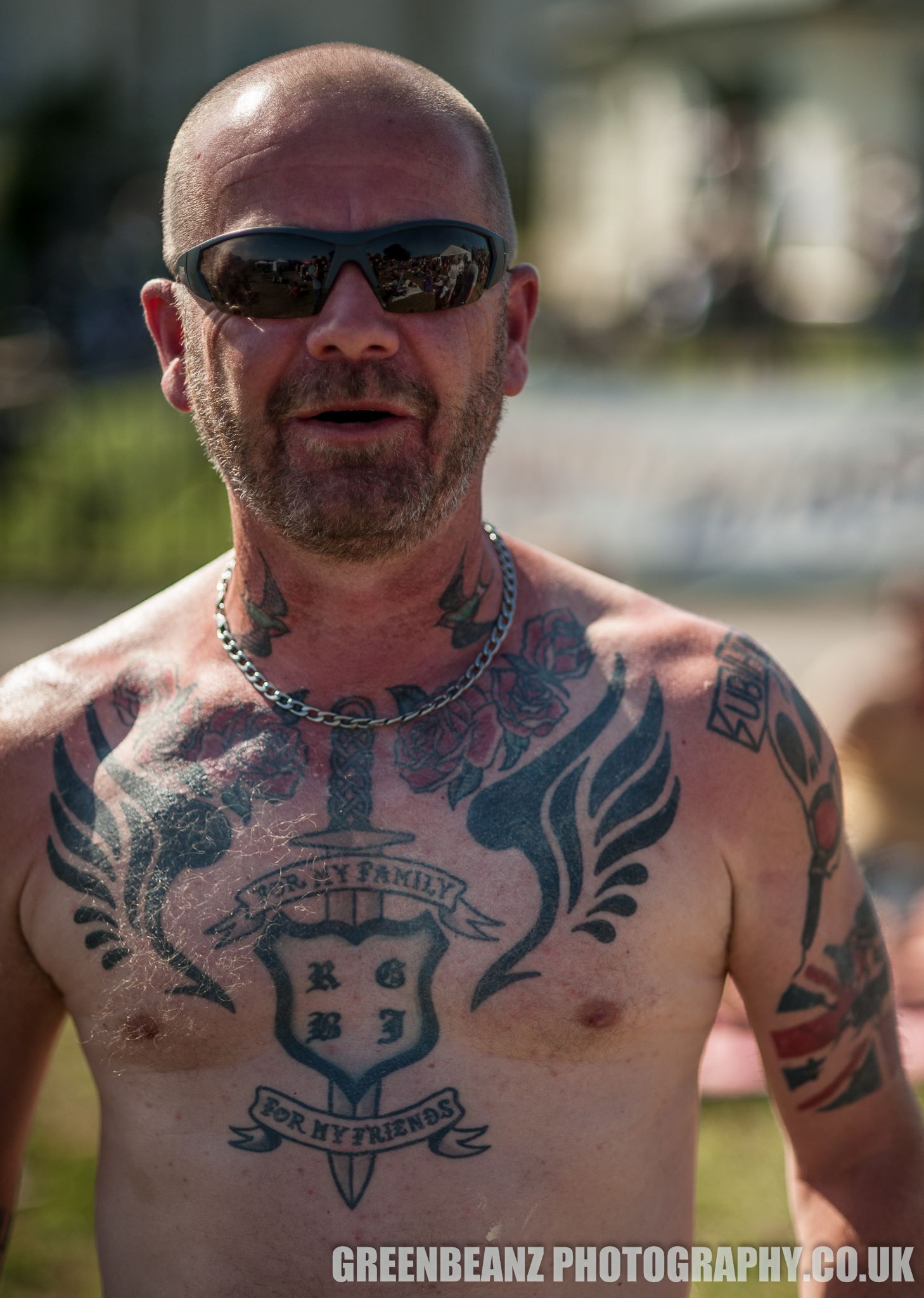 ABOVE : Punk Archivist 'Sweary' Mark at Freedom Fields Festival in Plymouth 2018

BELOW : Freedom Commuity Festival at Freedom Fields Park Plymouth June 2018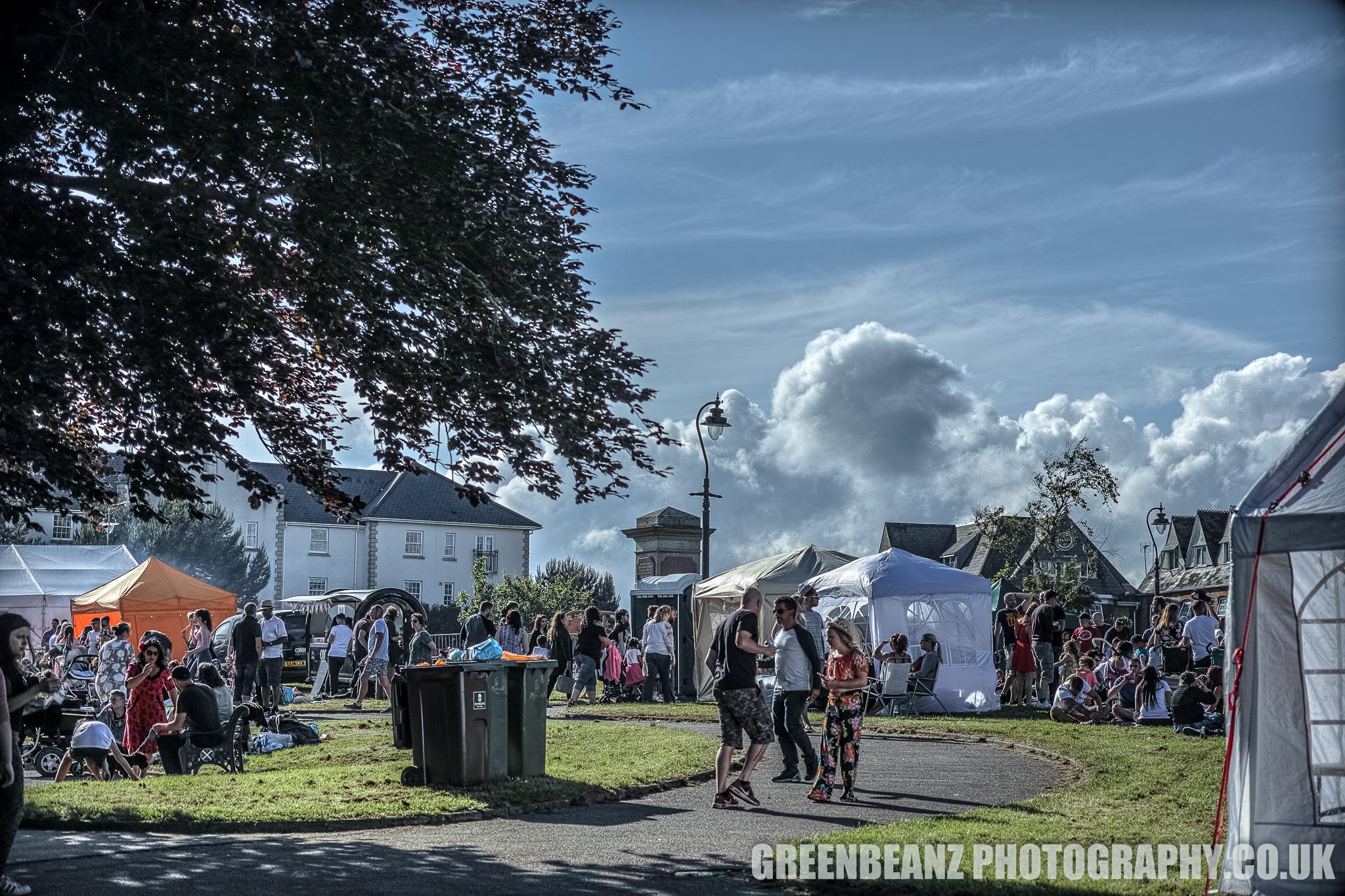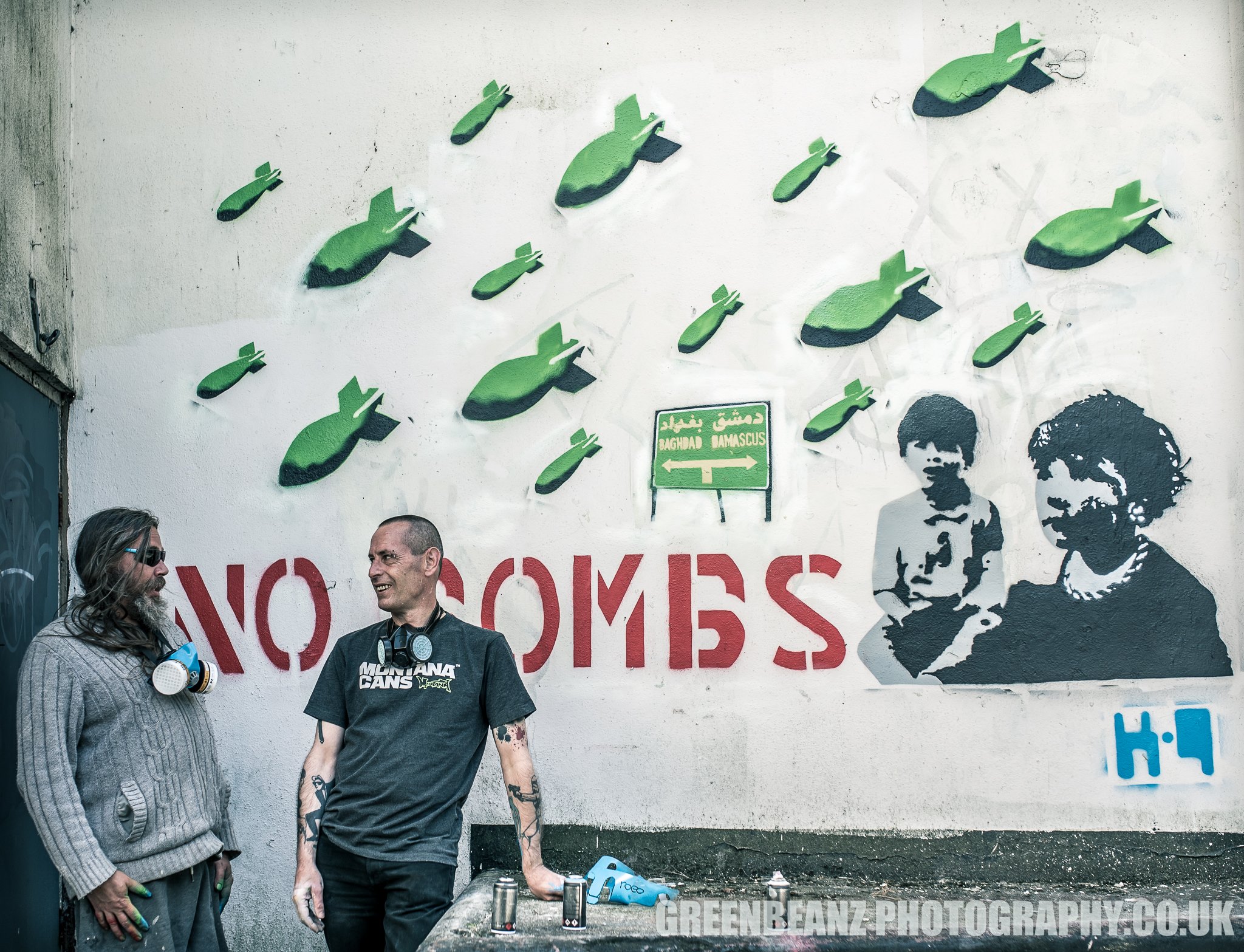 ABOVE : Kev Davison and Hippy Deano next to 'No Bombs' in Plymouth 2018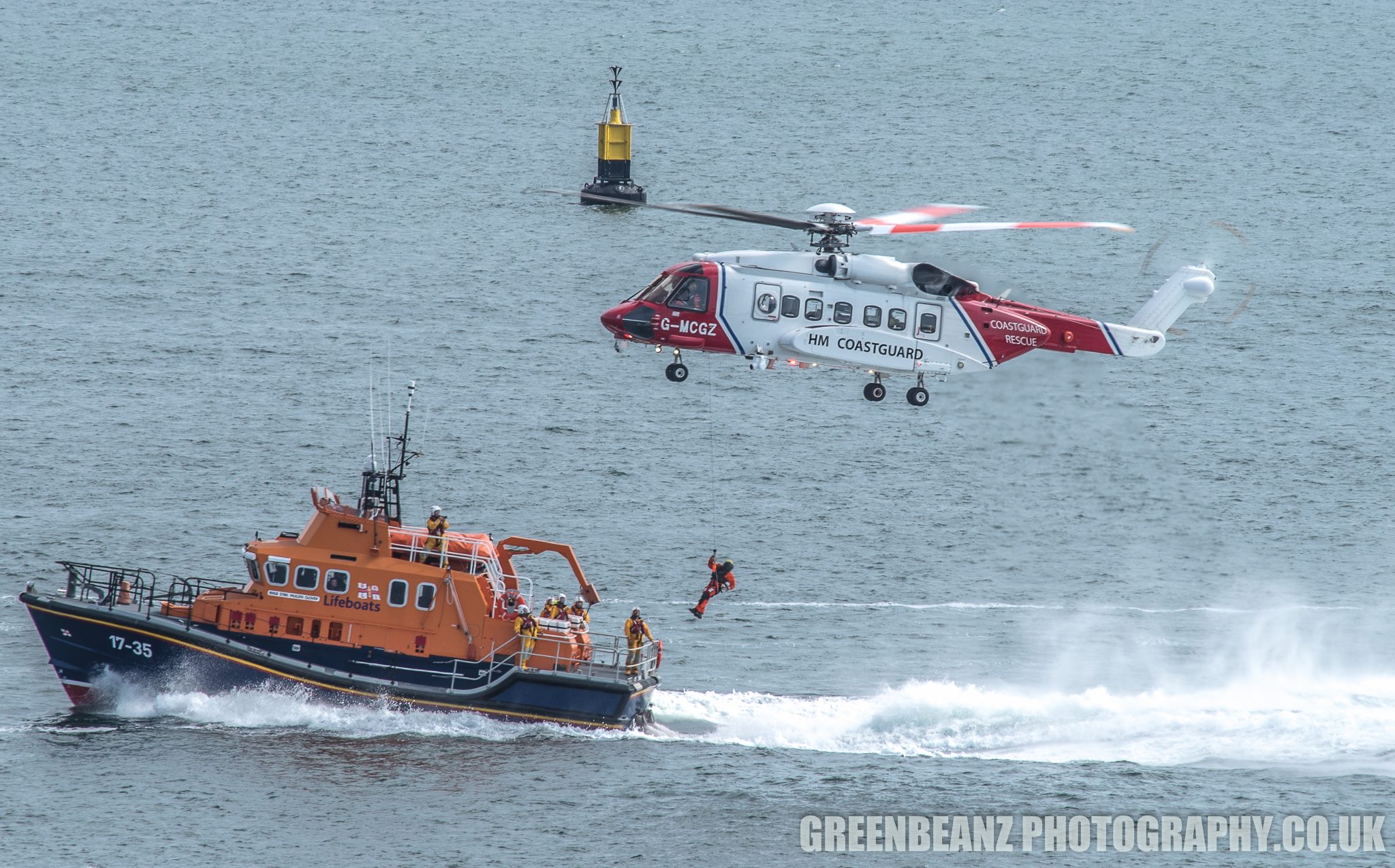 ABOVE : Air Display by the RNLI during Plymouth's Armed Forced Day in 2018
JULY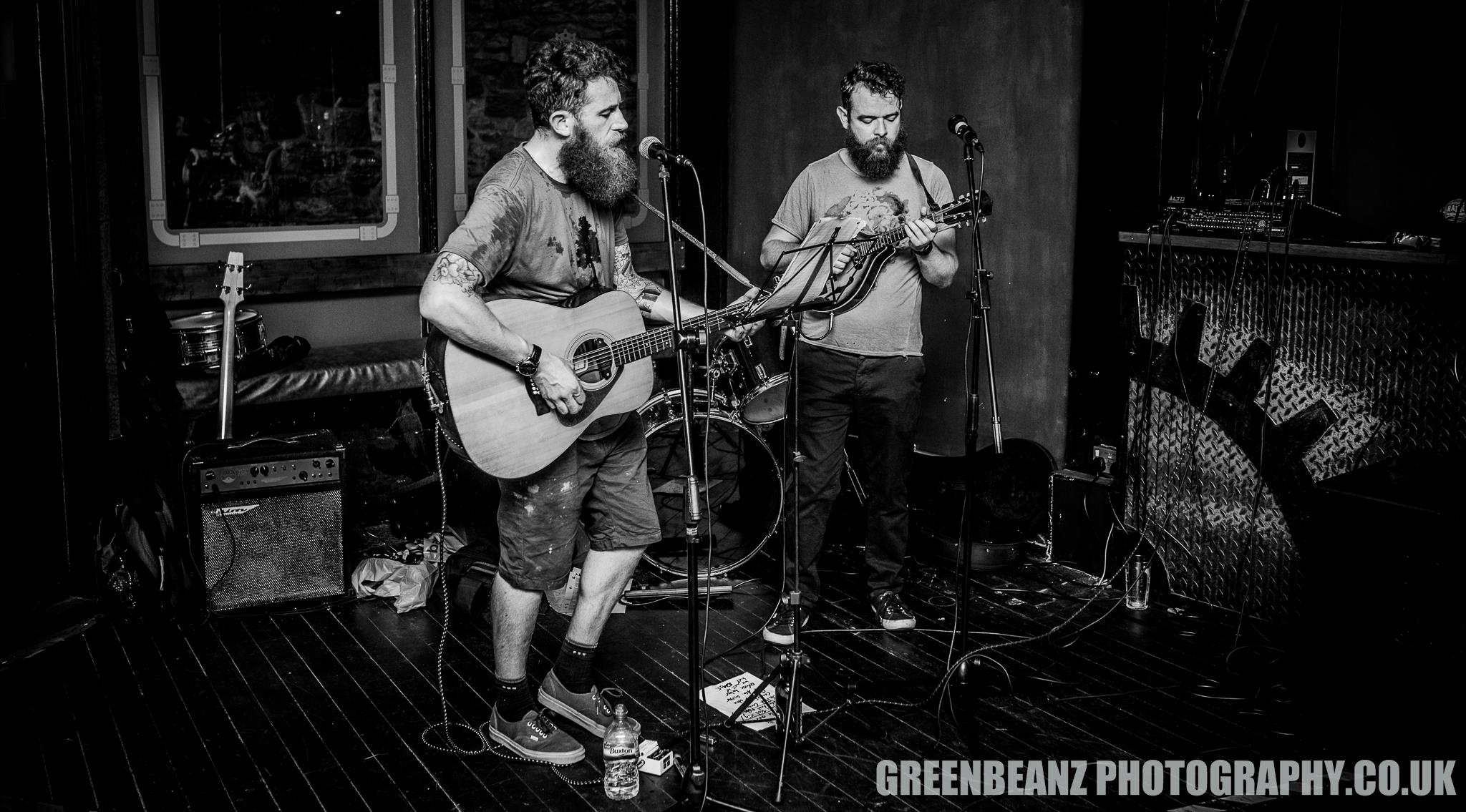 ABOVE :  Widows Peak at The Pit and Pendulum in Plymouth 2018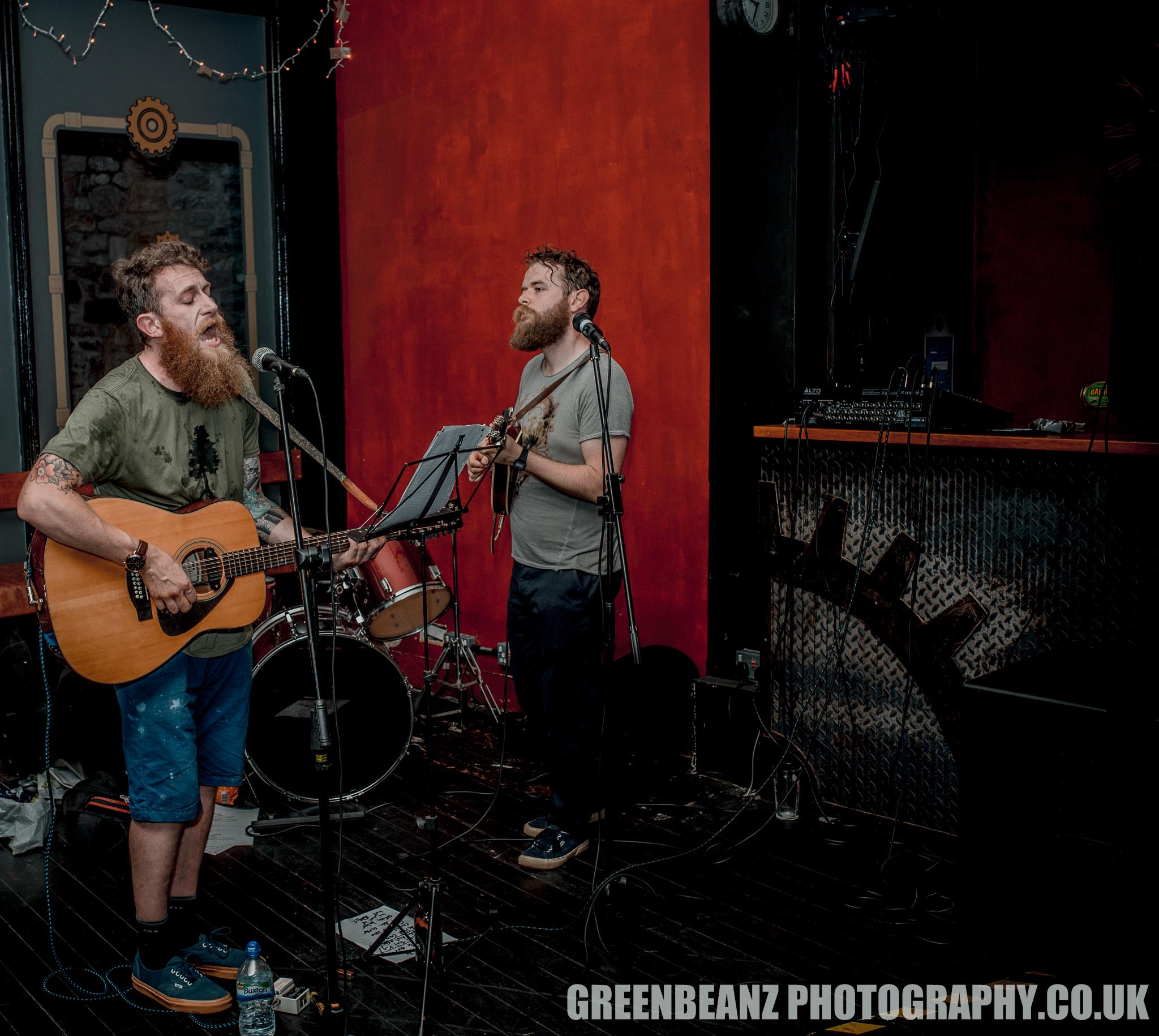 ABOVE : Lucas and Marty of Widows Peak at The Pit and Pendulum in Plymouth 2018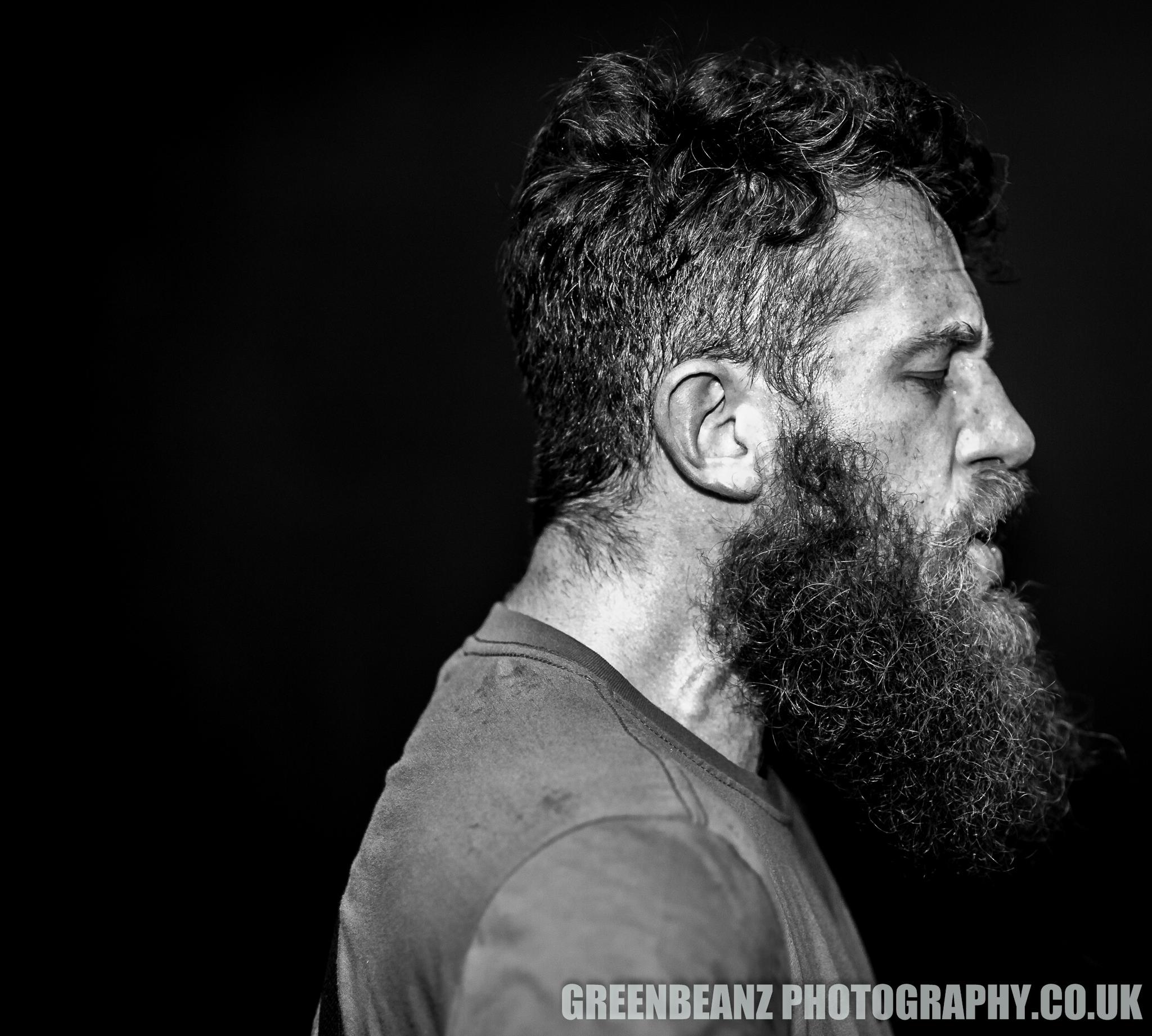 ABOVE : Lucas Dumper of Widows Peak at The Pit and Pendulum in Plymouth 2018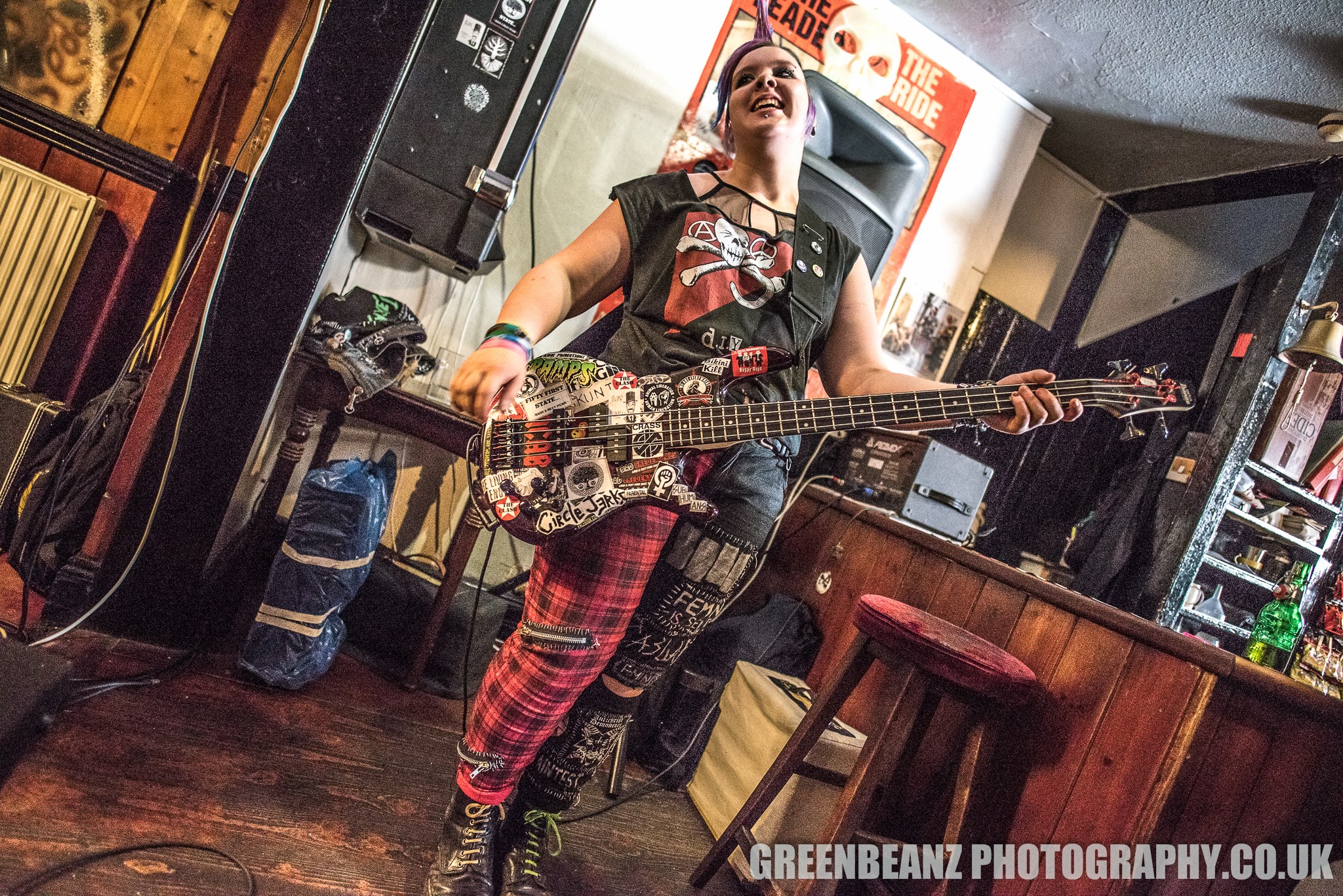 ABOVE : Billy of TBPB playing at Phil Fest 2018 at The Nowhere Inn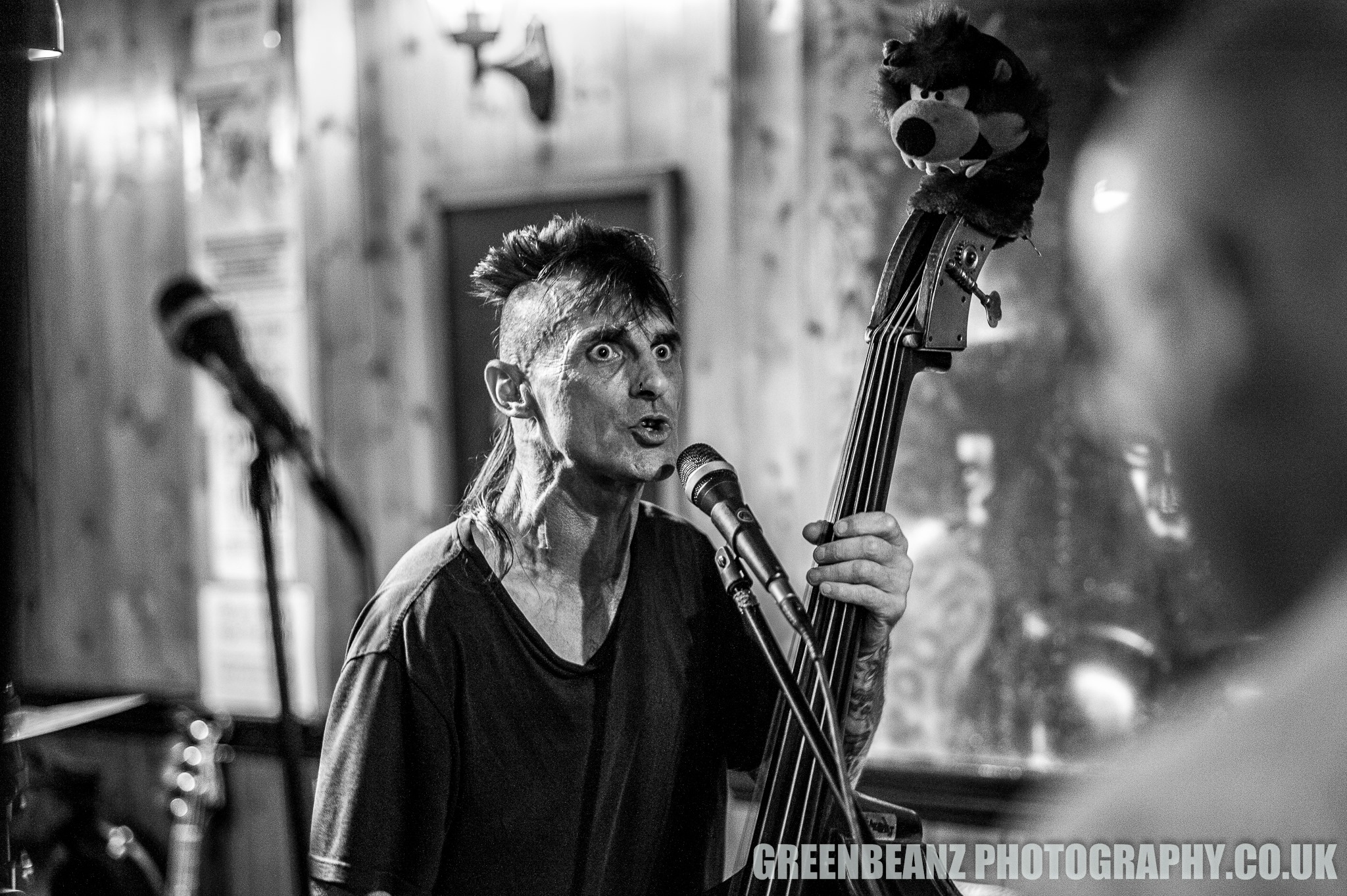 ABOVE : Breakout playing at Phil Fest 2018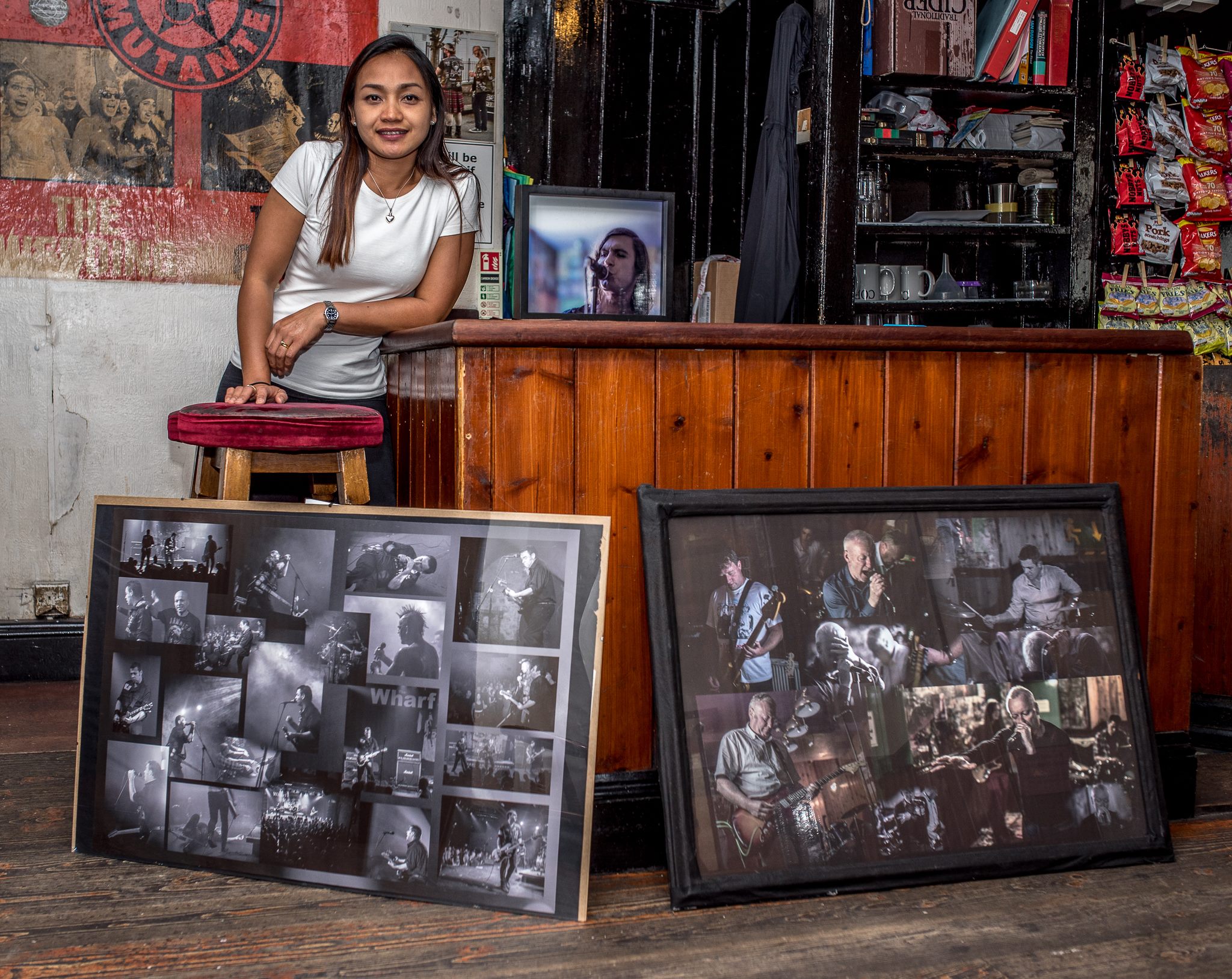 ABOVE : Three limited edition one off prints donated by Greenbeanz Photography for the Raffle. Evan Greer, London Calling and Monitor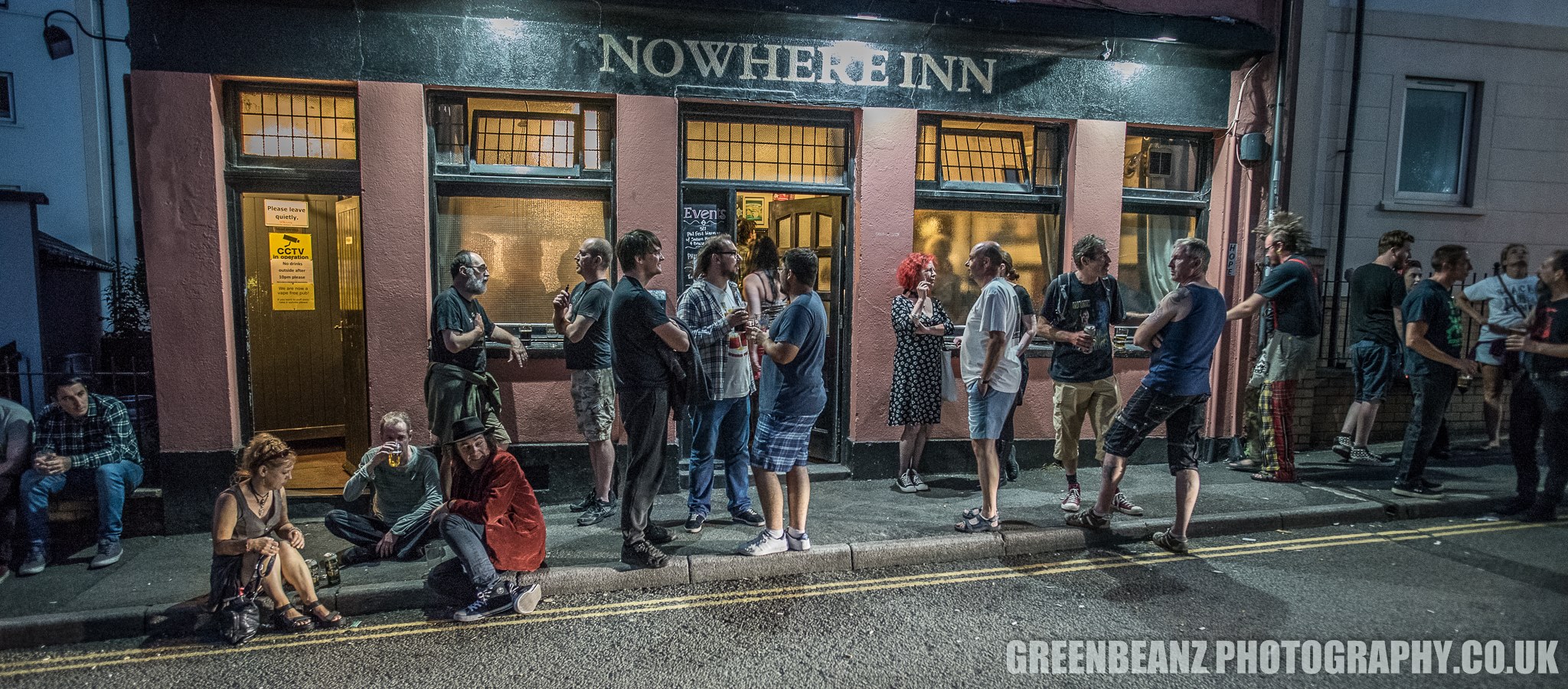 ABOVE : Fans outside The Nowhere Inn during Phil Fest 2018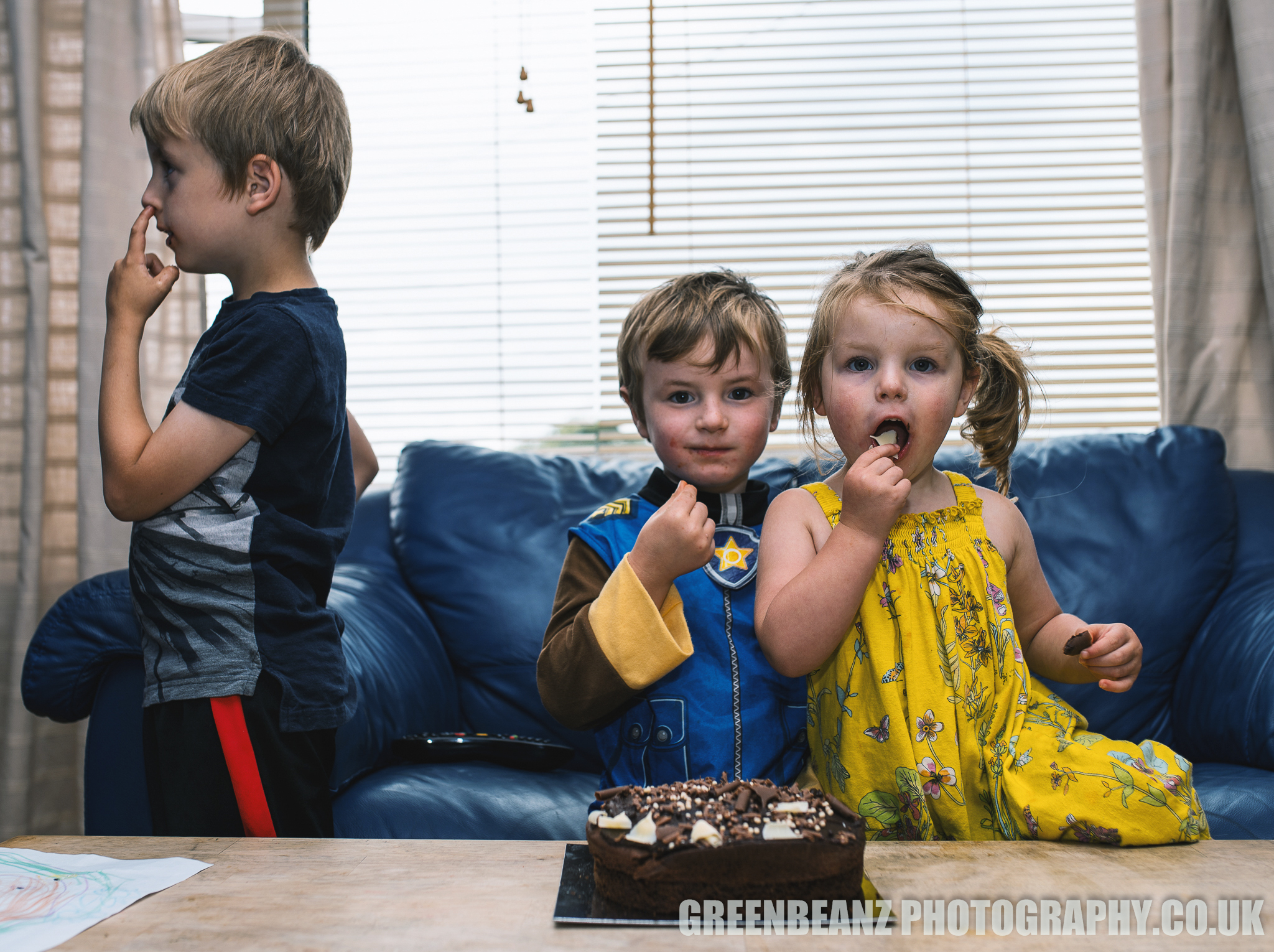 ABOVE : 'The Birthday'
AUGUST
August was a busy month. Youth Music Theatre UK's production of 'Cautionary Tales' at the Barbican Theatre , Crazy Arm at The Junction supported by The Eyelids (who are going to use some of those images for their upcoming EP), and a promo shoot for Torbay based duo 'Long for the Coast'.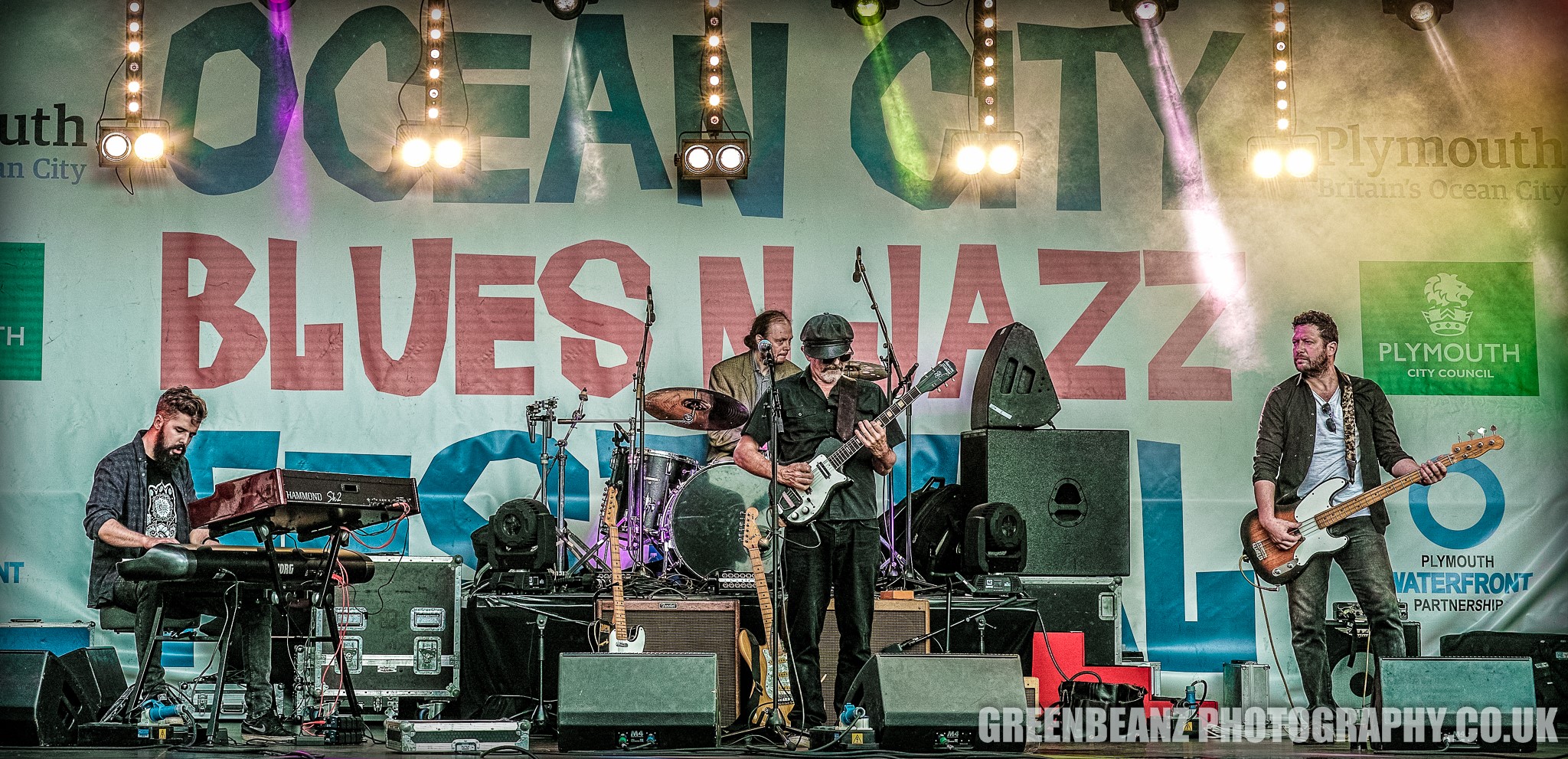 ABOVE : Vince Lee at Ocean City Blues n Jazz Plymouth 2018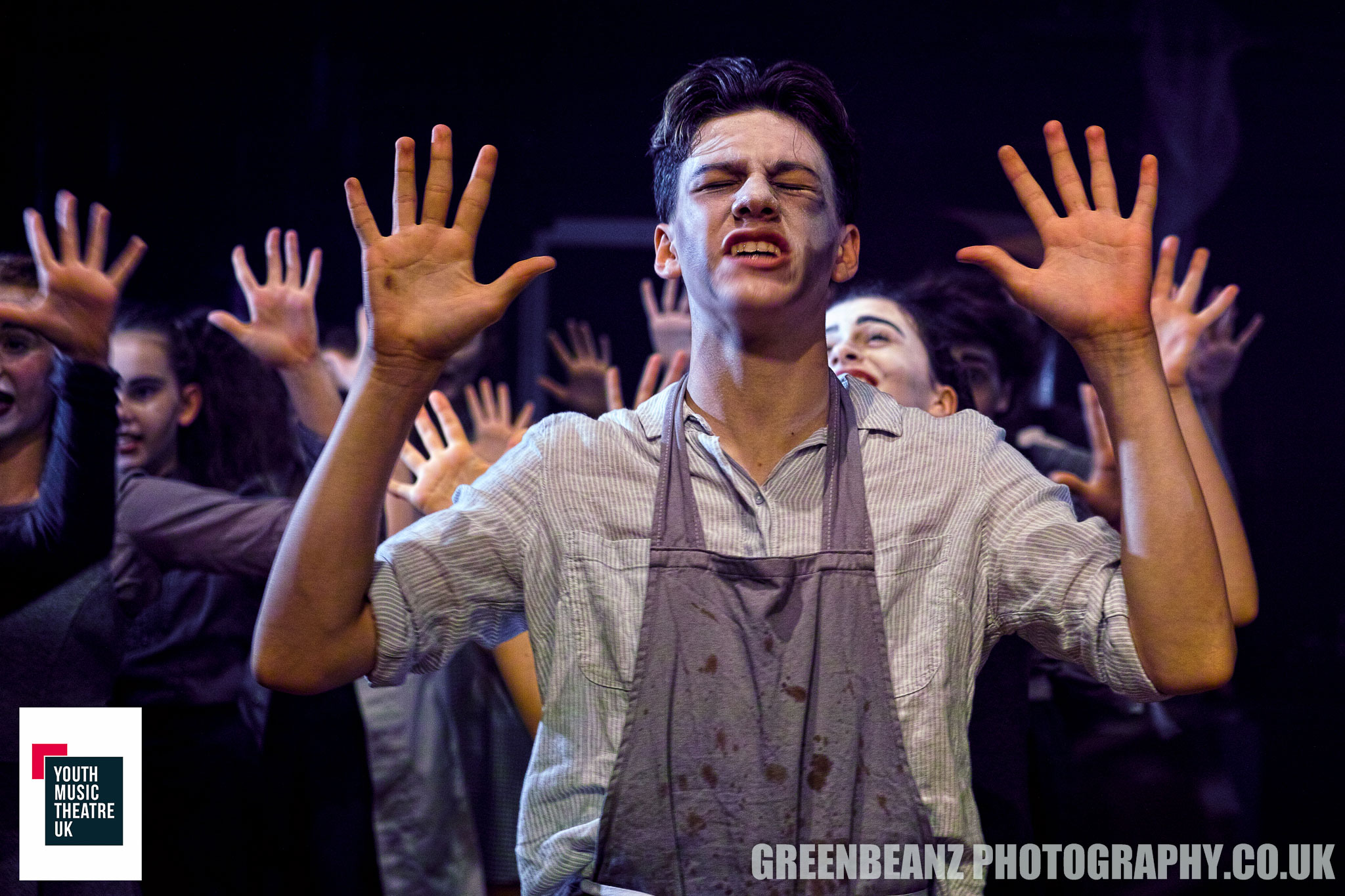 ABOVE : Promotional Performance and Theatre Photography for YMTUK in Plymouth 2018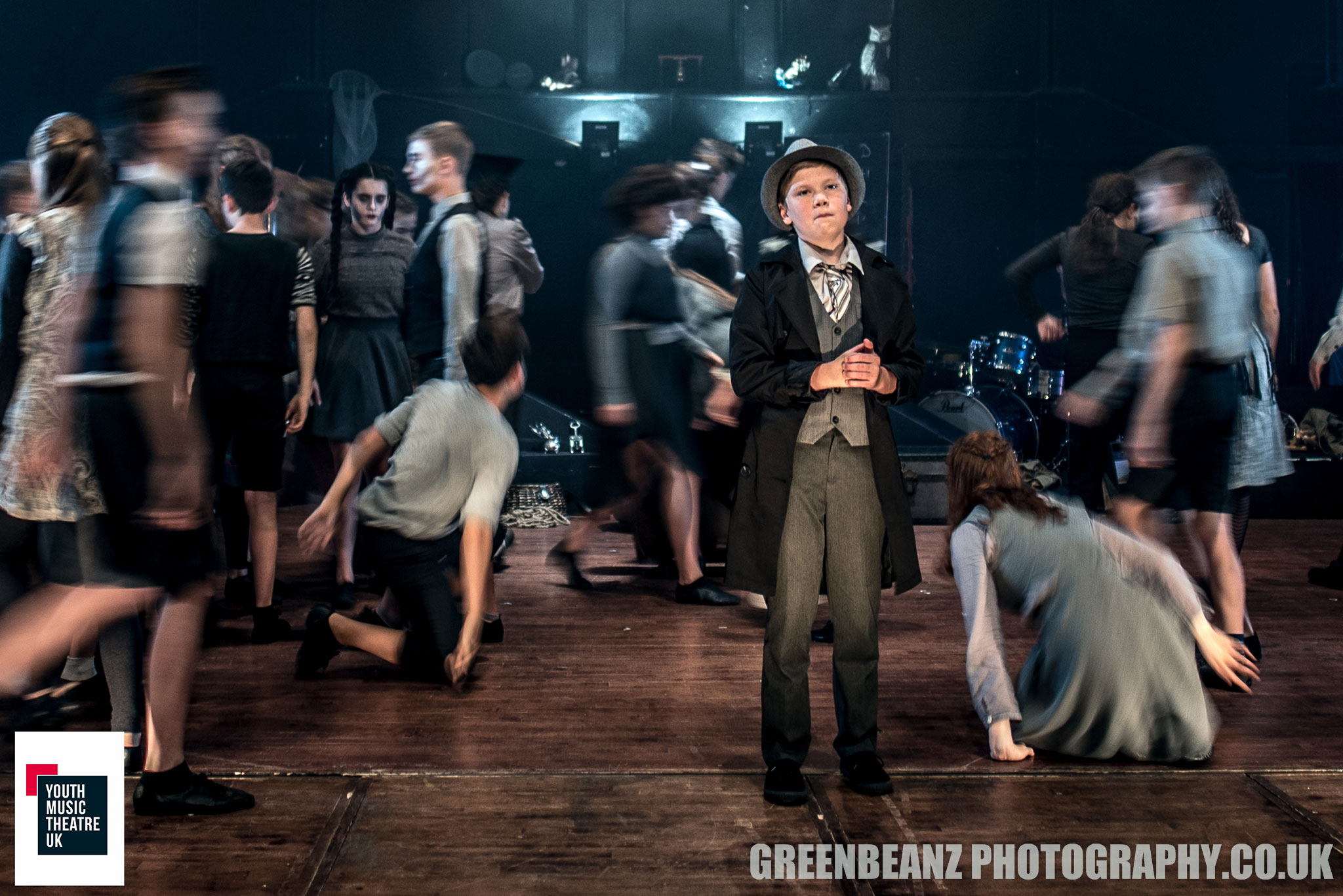 ABOVE : 'Cautionary Tales' YMTUK Barbican Theatre in Plymouth 2018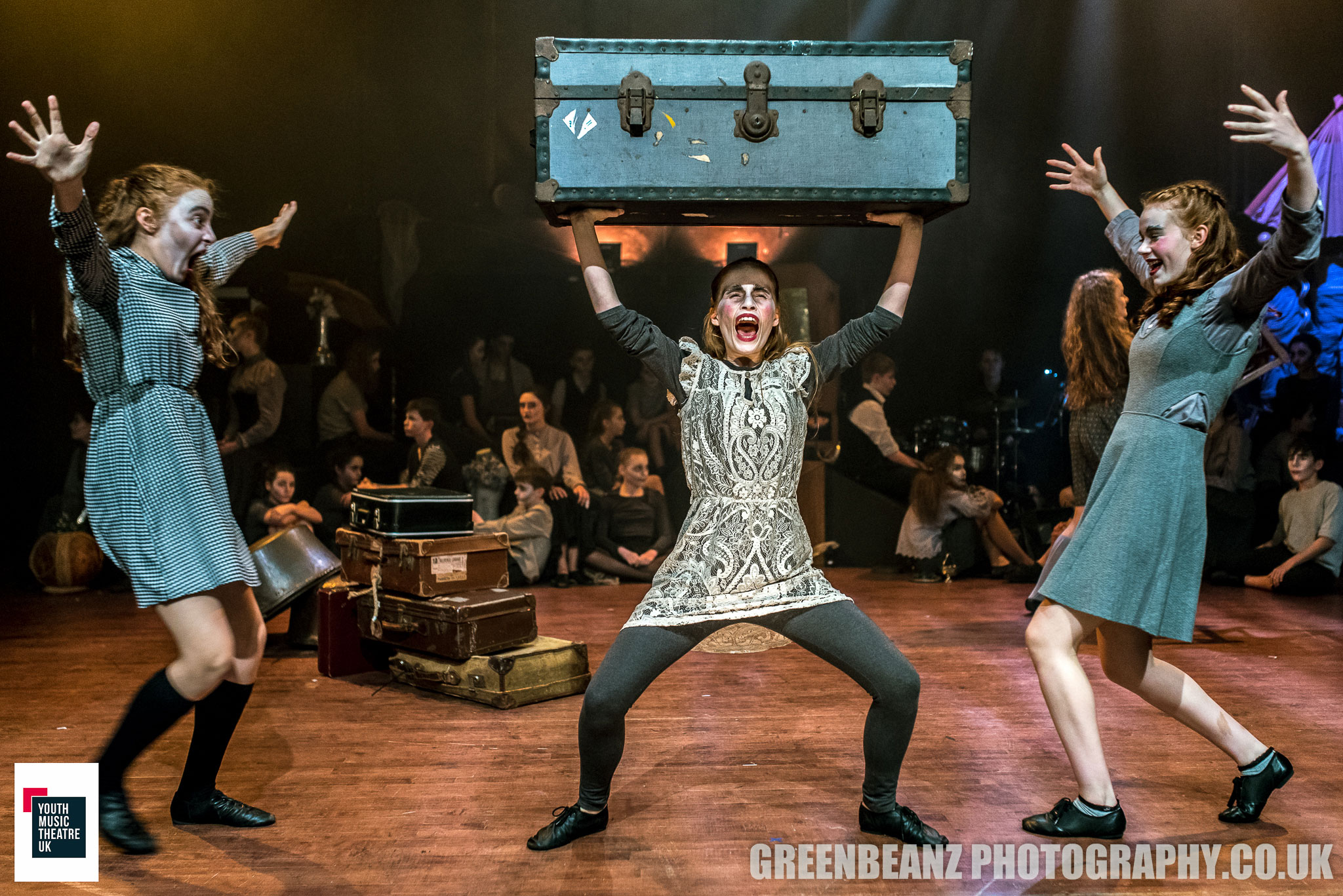 ABOVE : The Children of Gloamsville - The Bittingworths could lift an elephant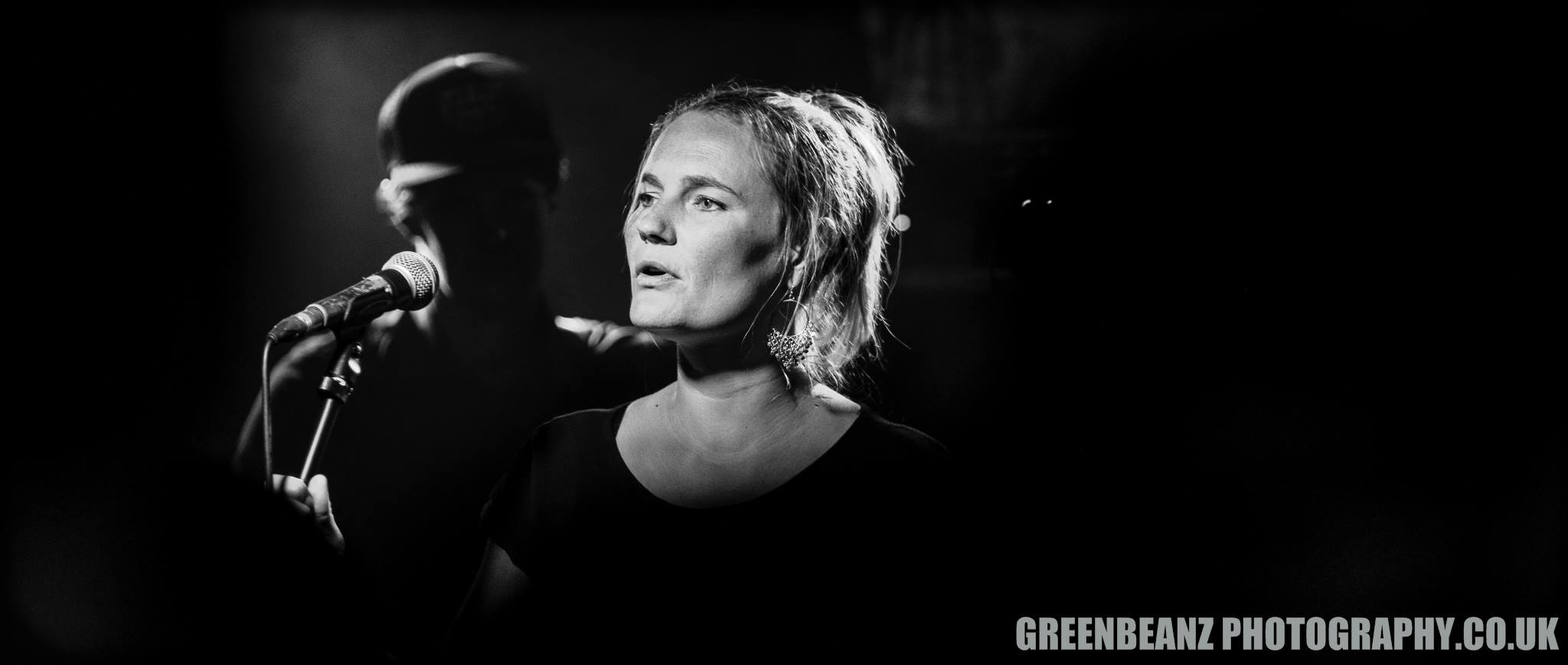 ABOVE : Crazy Arm at the Junction in August 2018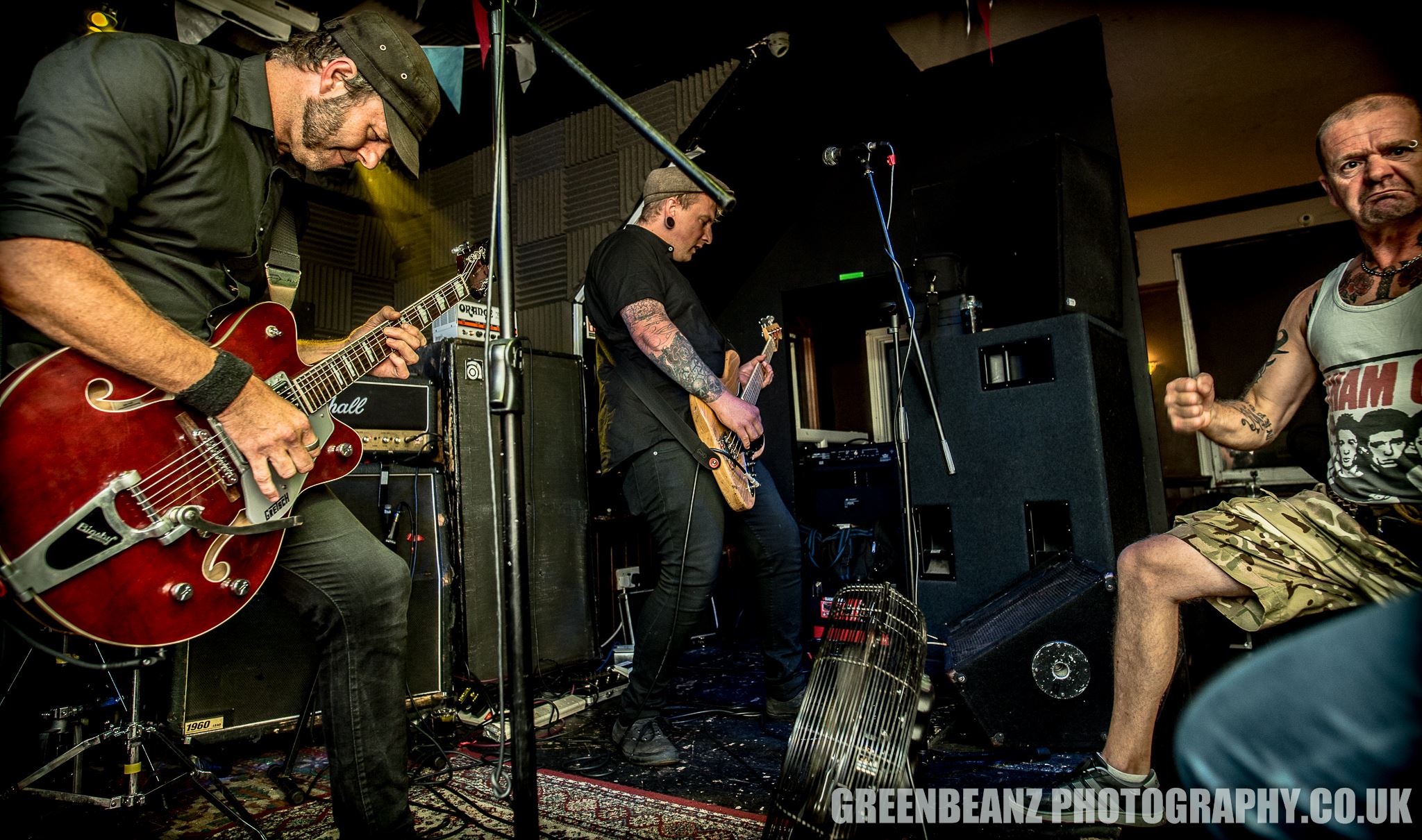 ABOVE : Crazy Arm at full tilt during their August 2018 gig in Plymouth

ABOVE : The Eyelids in Plymouth 2018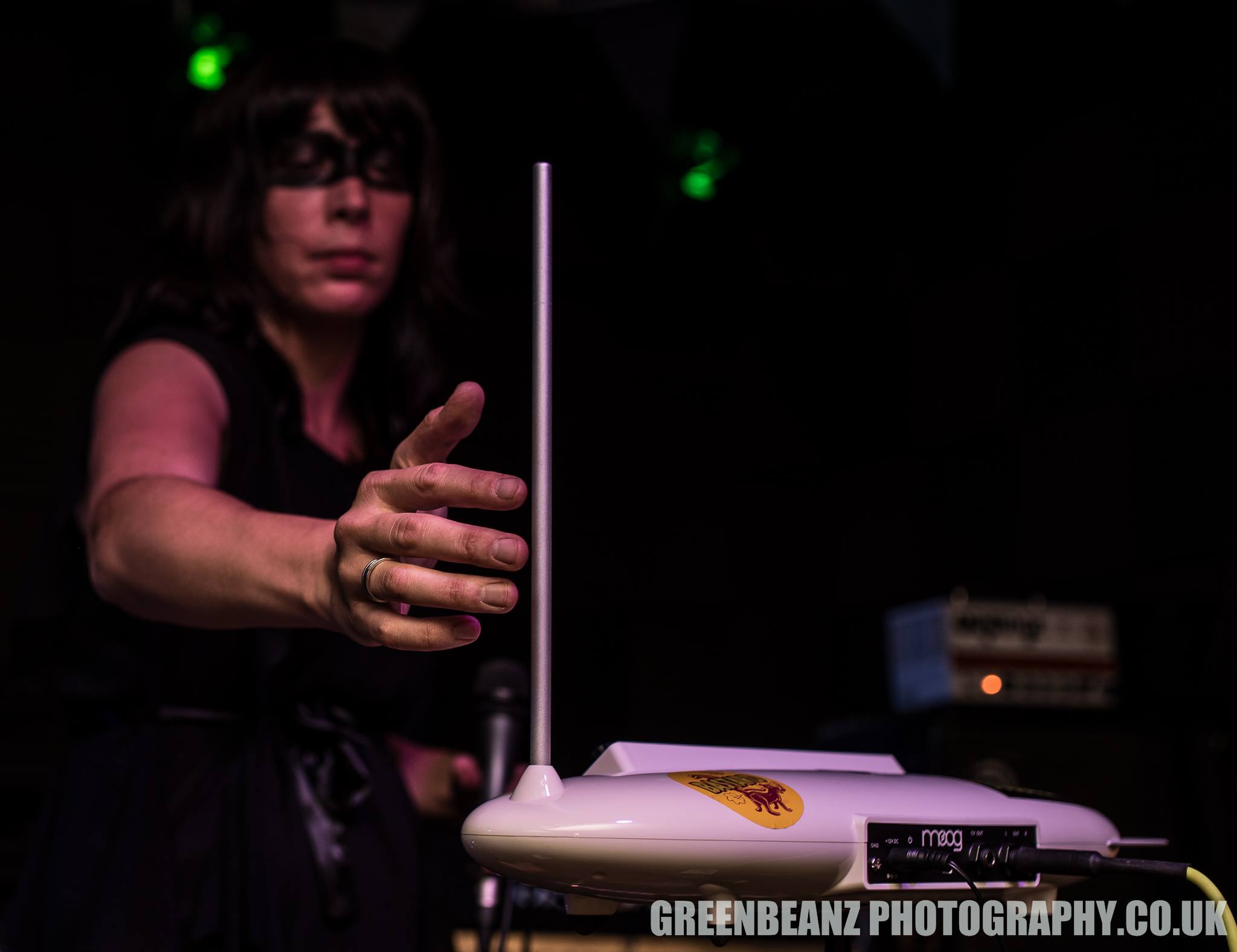 ABOVE : The Eyelids with a theramin at The Junction in Plymouth 2018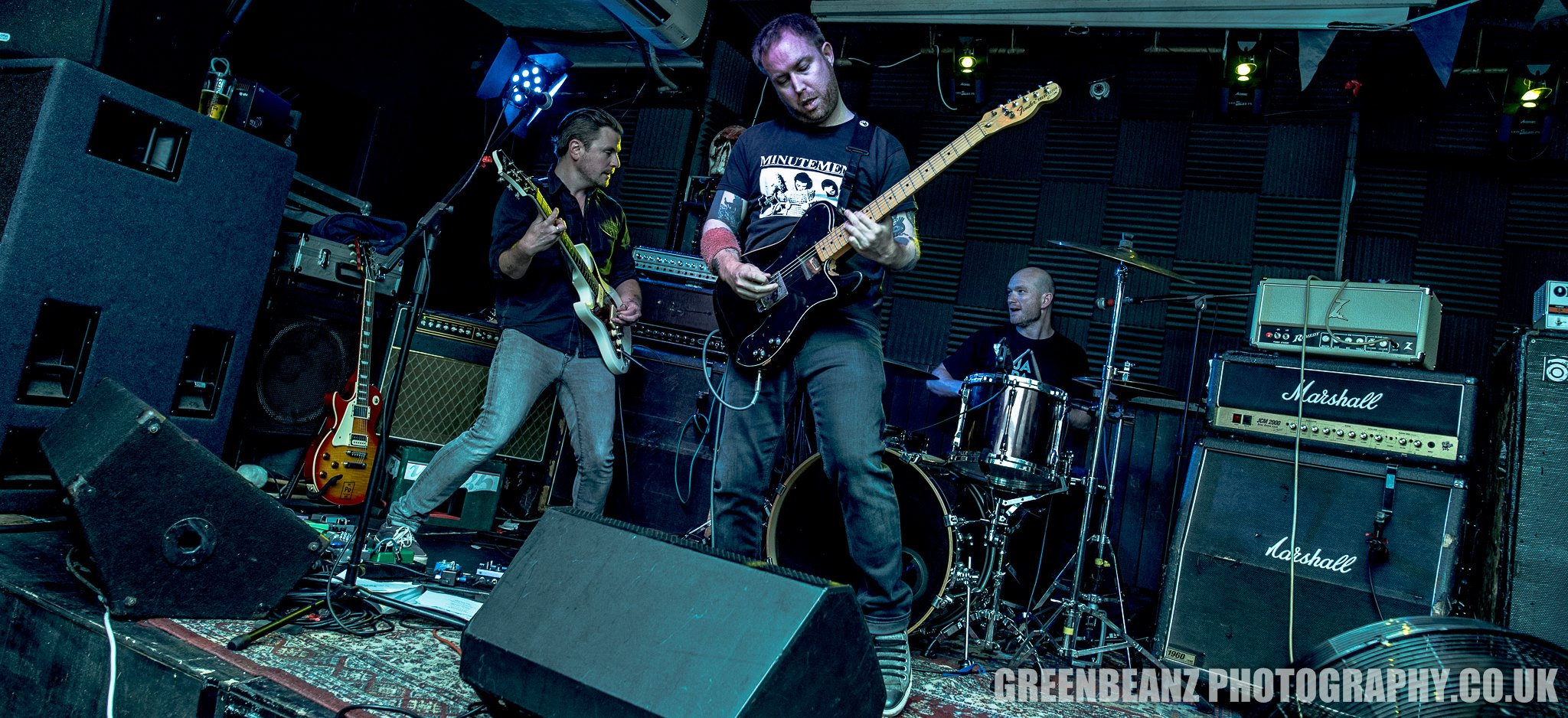 ABOVE : Tripper in Plymouth at The Junction 2018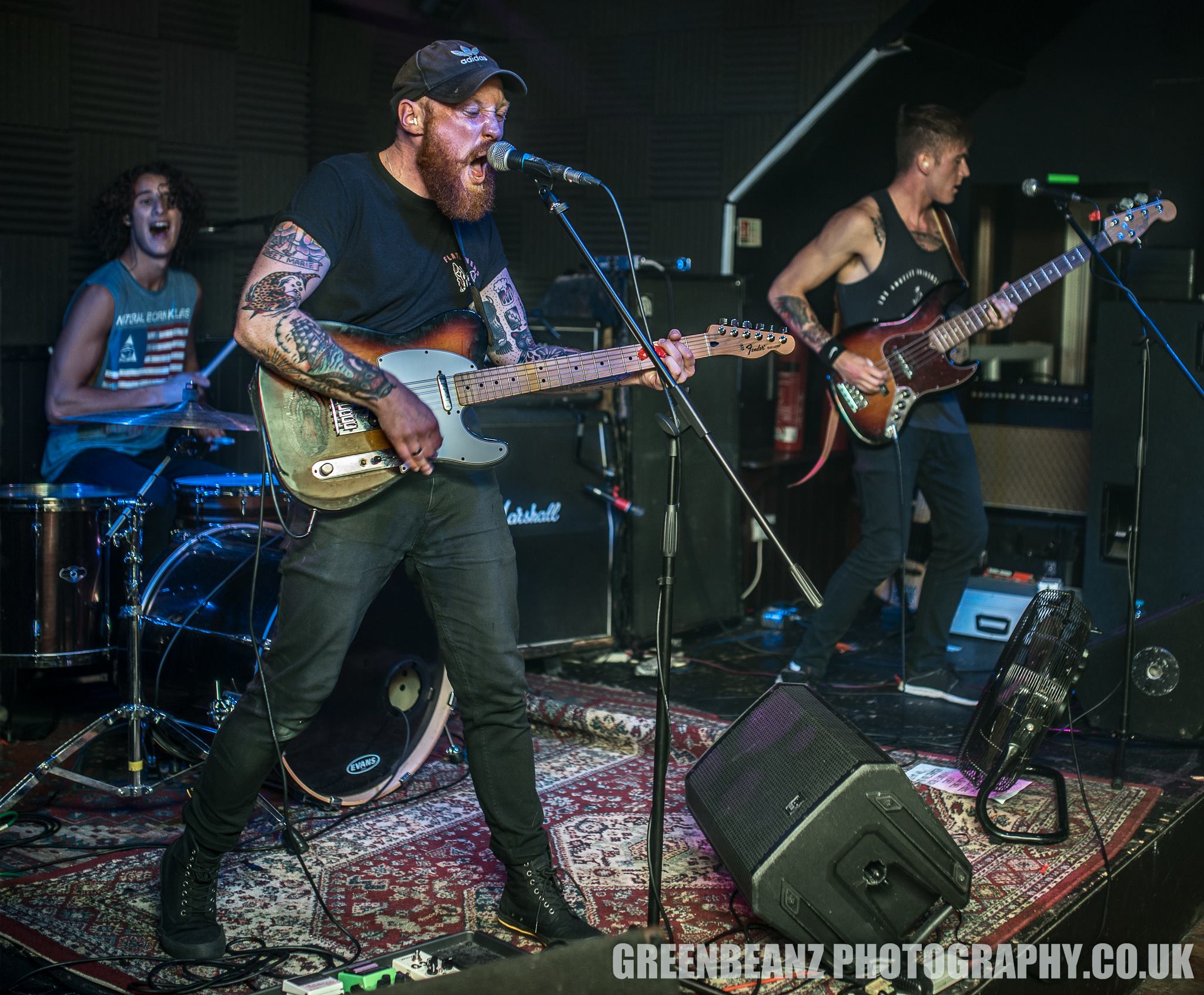 ABOVE : Black Anchors supporting Crazy Arm in Plymouth 2018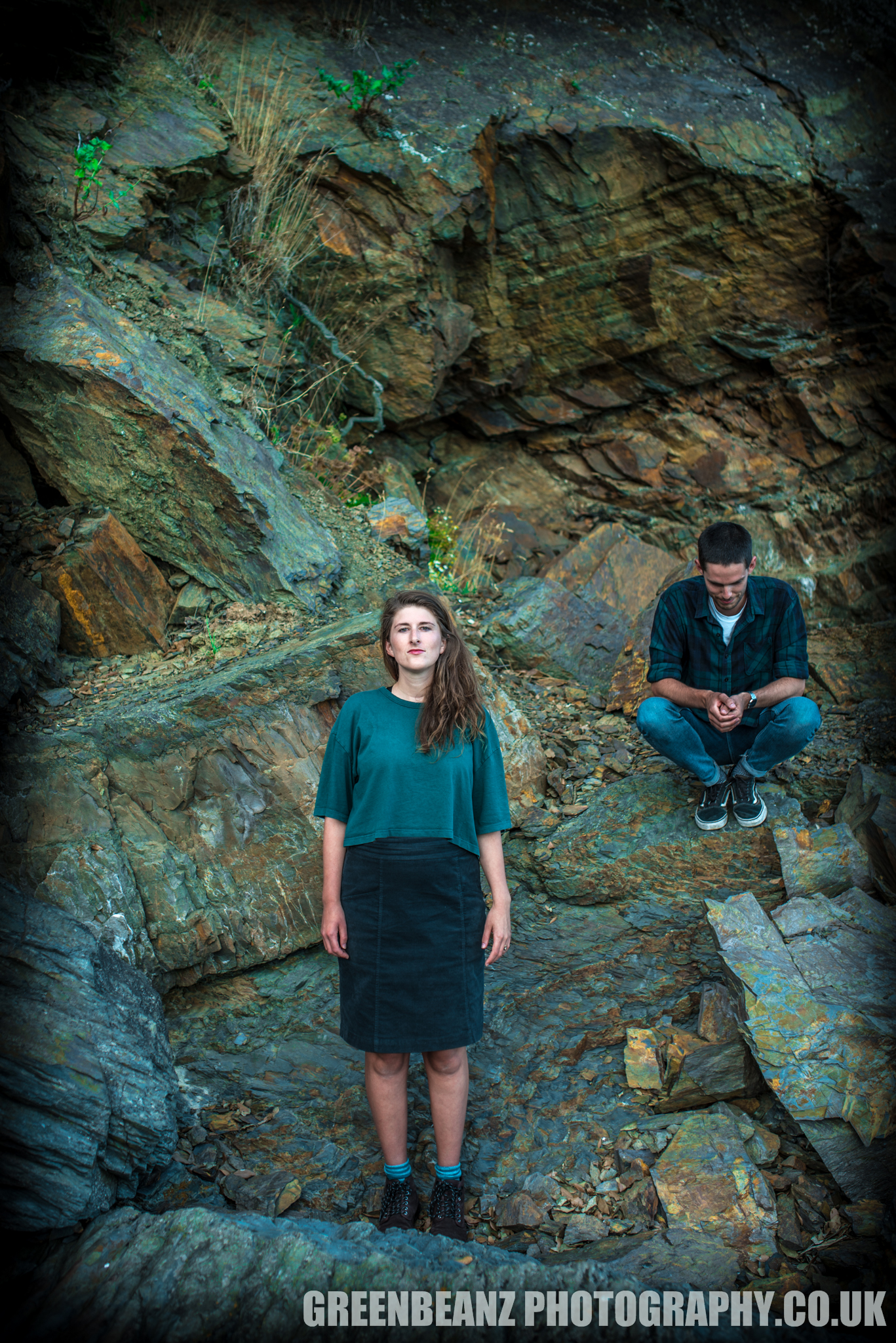 ABOVE : Torbay Duo 'Long For The Coast' Promo shoot in August 2018
SEPTEMBER
September saw the 50th anniversary celebration of the Van Dike Club headlined by the Martin Barre Band and some more promotional work for Effervescent.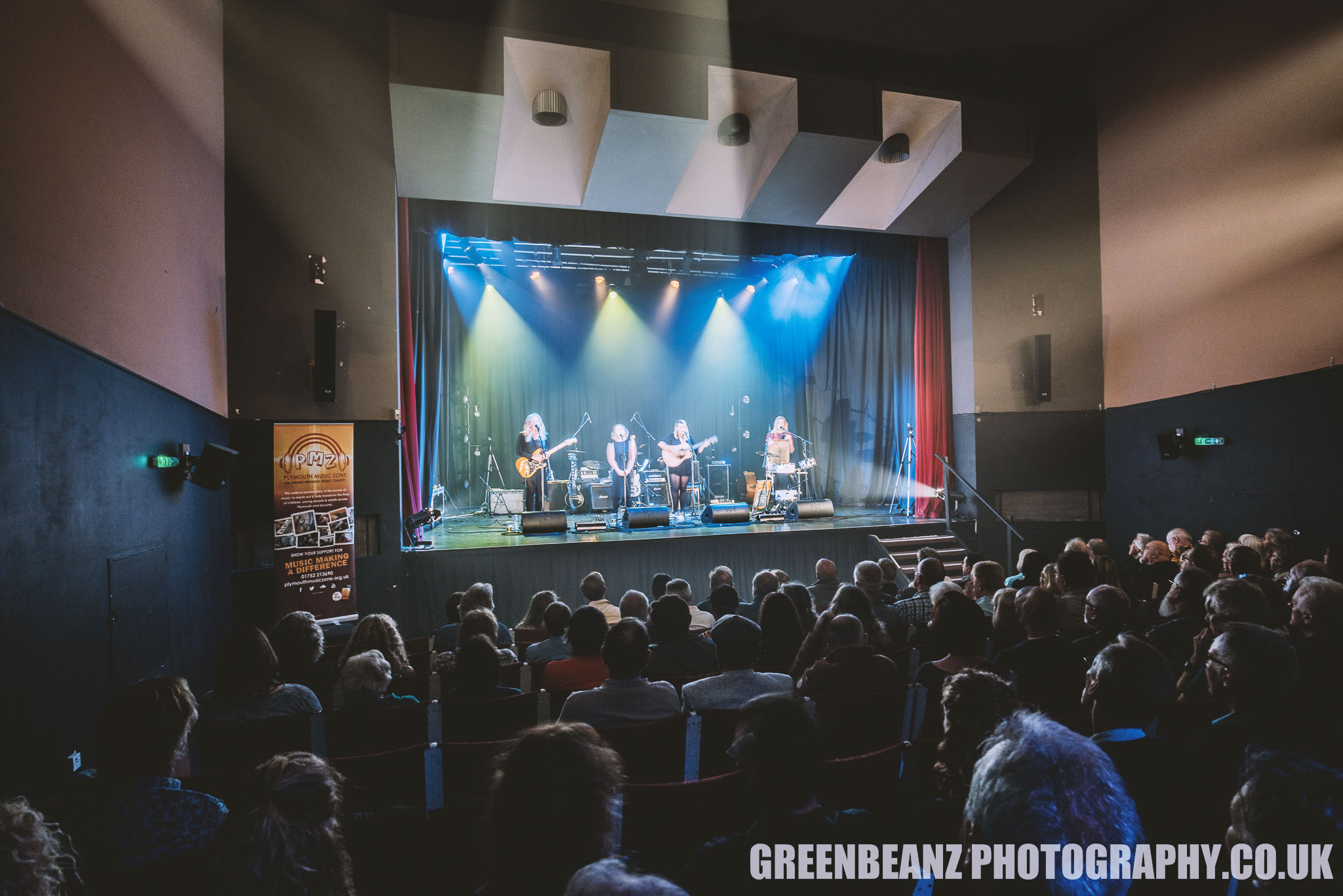 ABOVE : Fans of the Van Dike Club watch The Trees at Plymouth Athenaeum 2018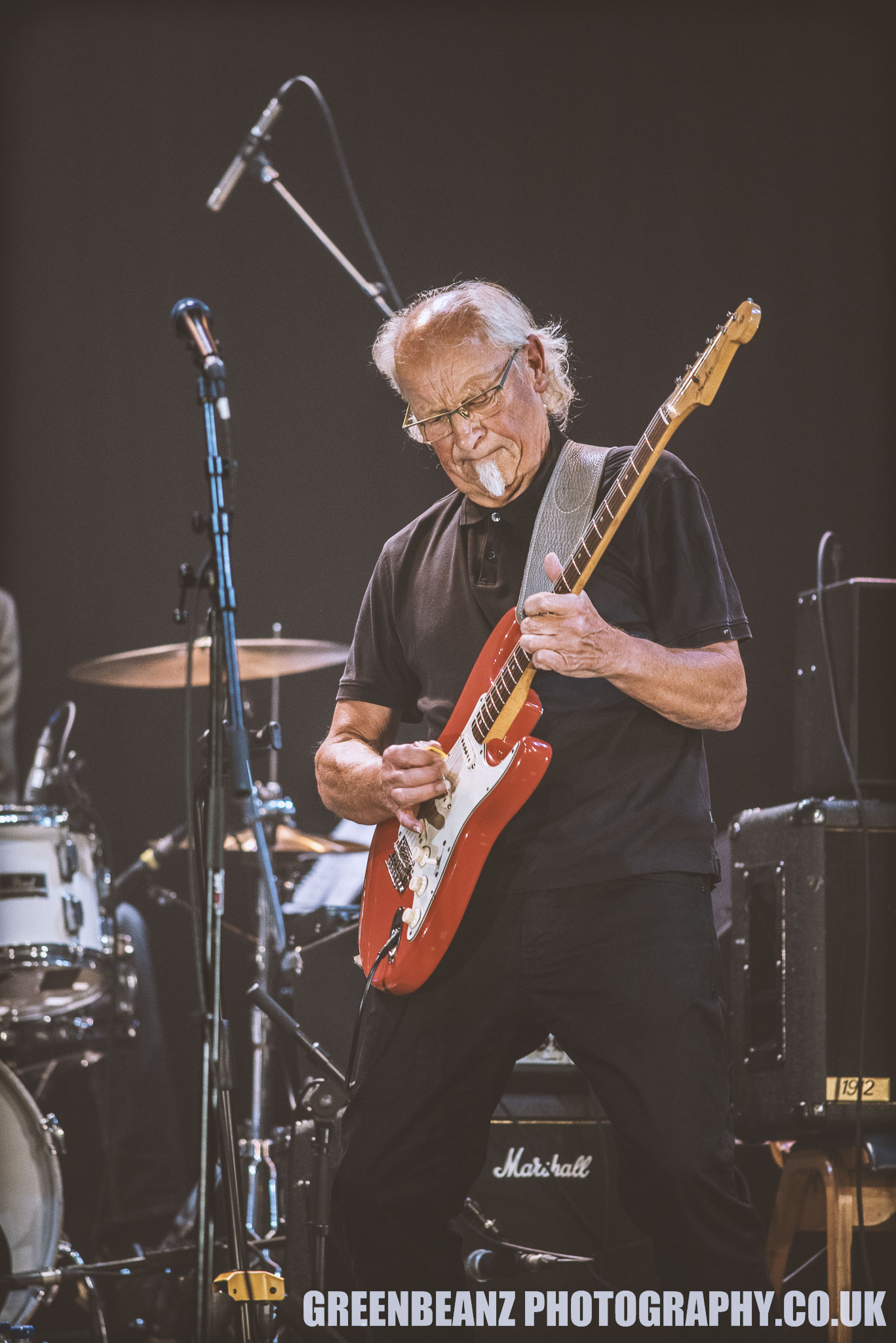 ABOVE : Martin Barre at Plymouth Athenaeum 2018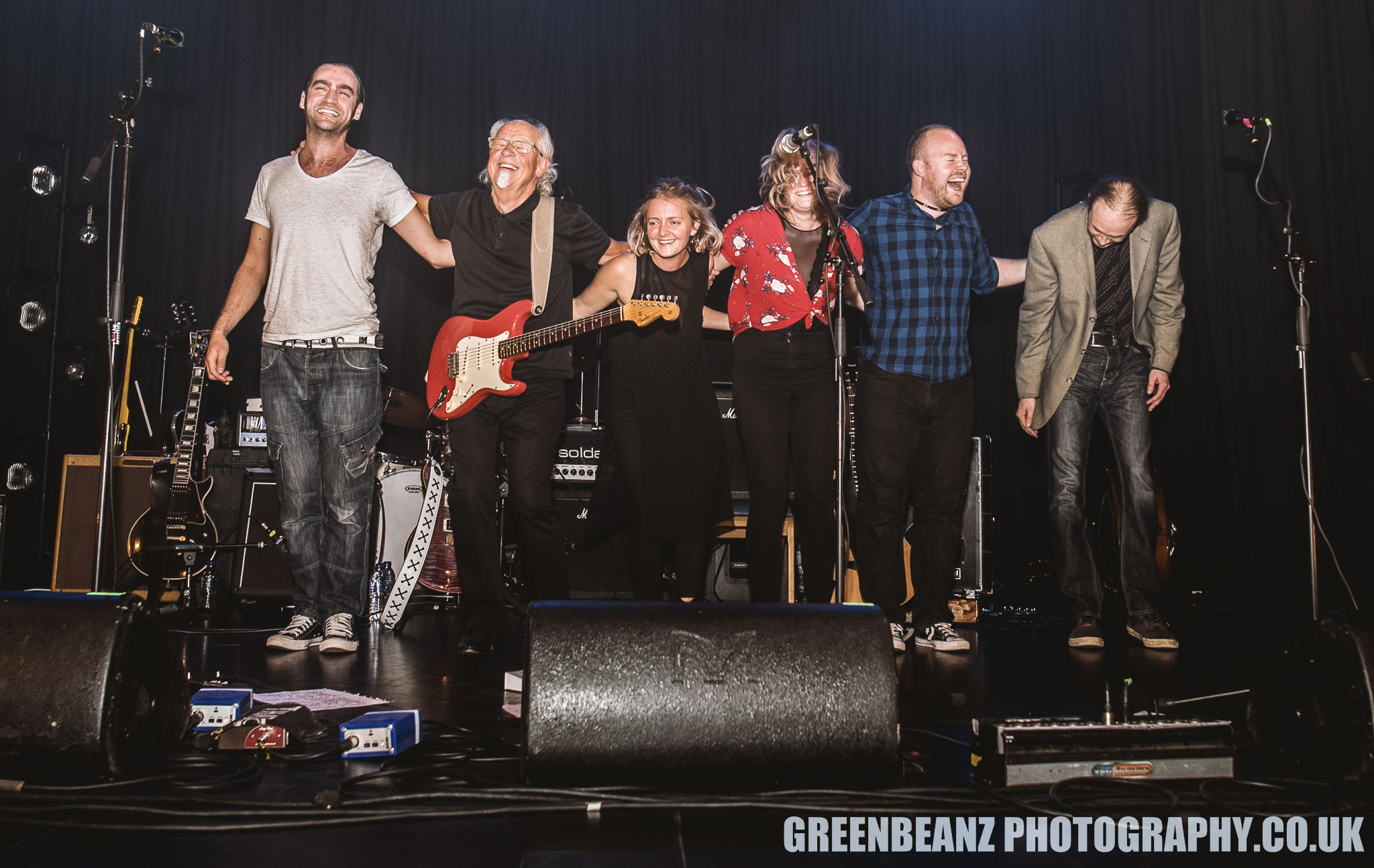 ABOVE : The Martin Barre Band at the finale of Keeping Music Live Plymouth 2018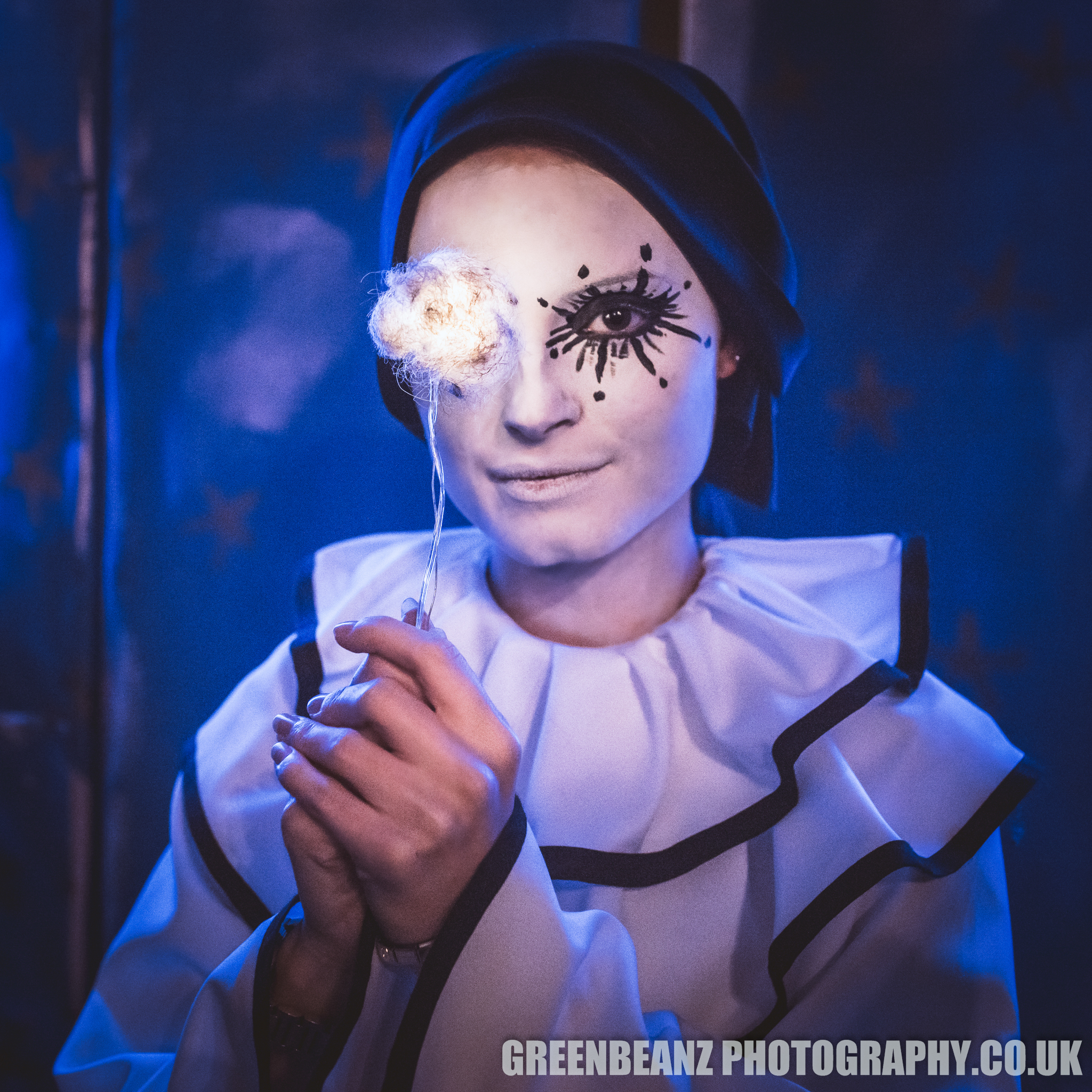 ABOVE : A promotional Image for Effervescent's 'Half-Life' Installation Plymouth 2018
OCTOBER

ABOVE : The Flying Scotsman crossing over into Cornwall in 2018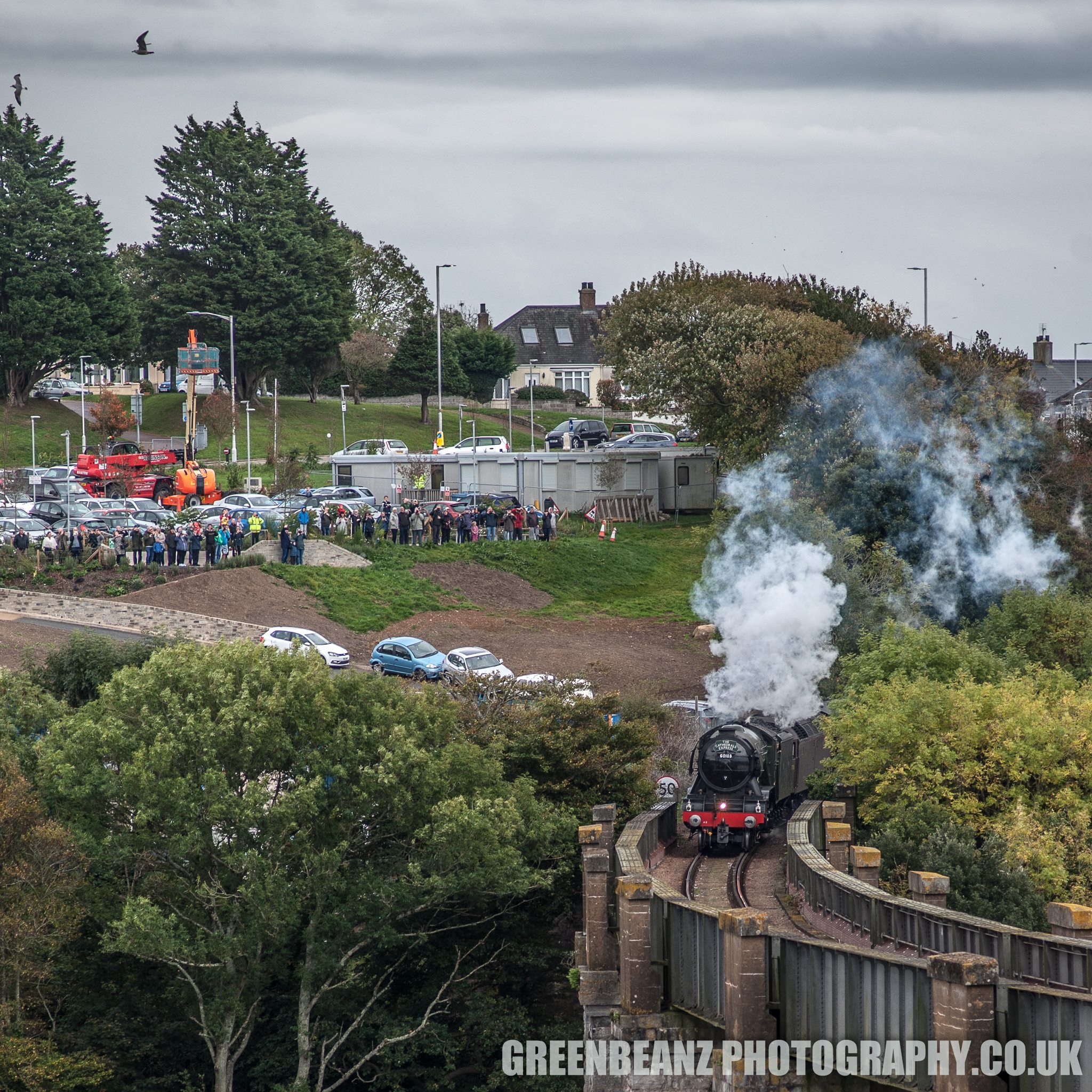 ABOVE : The Flying Scotsman in Plymouth in 2018
October was a quiet month in which I took the grandchildren to see the Flying Scotsman and pointed out the images I shot from 2017's Illuminate festival, that made up a billboard for the Mayflower 400 celebrations, outside of the cinema being constructed on Bretonside.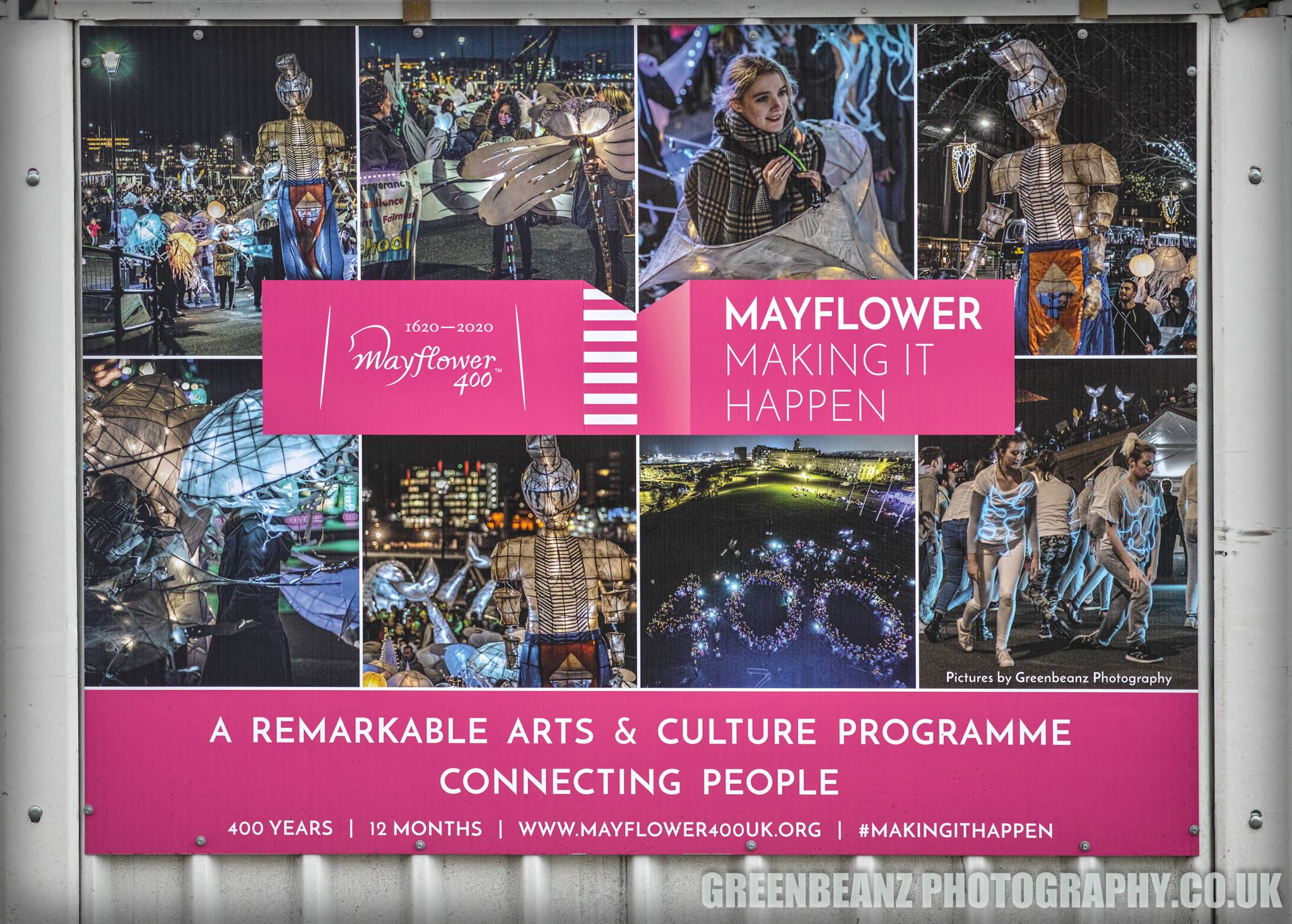 ABOVE : Mayflower 400 Billboard using Greenbeanz Photography Images Plymouth 2018
NOVEMBER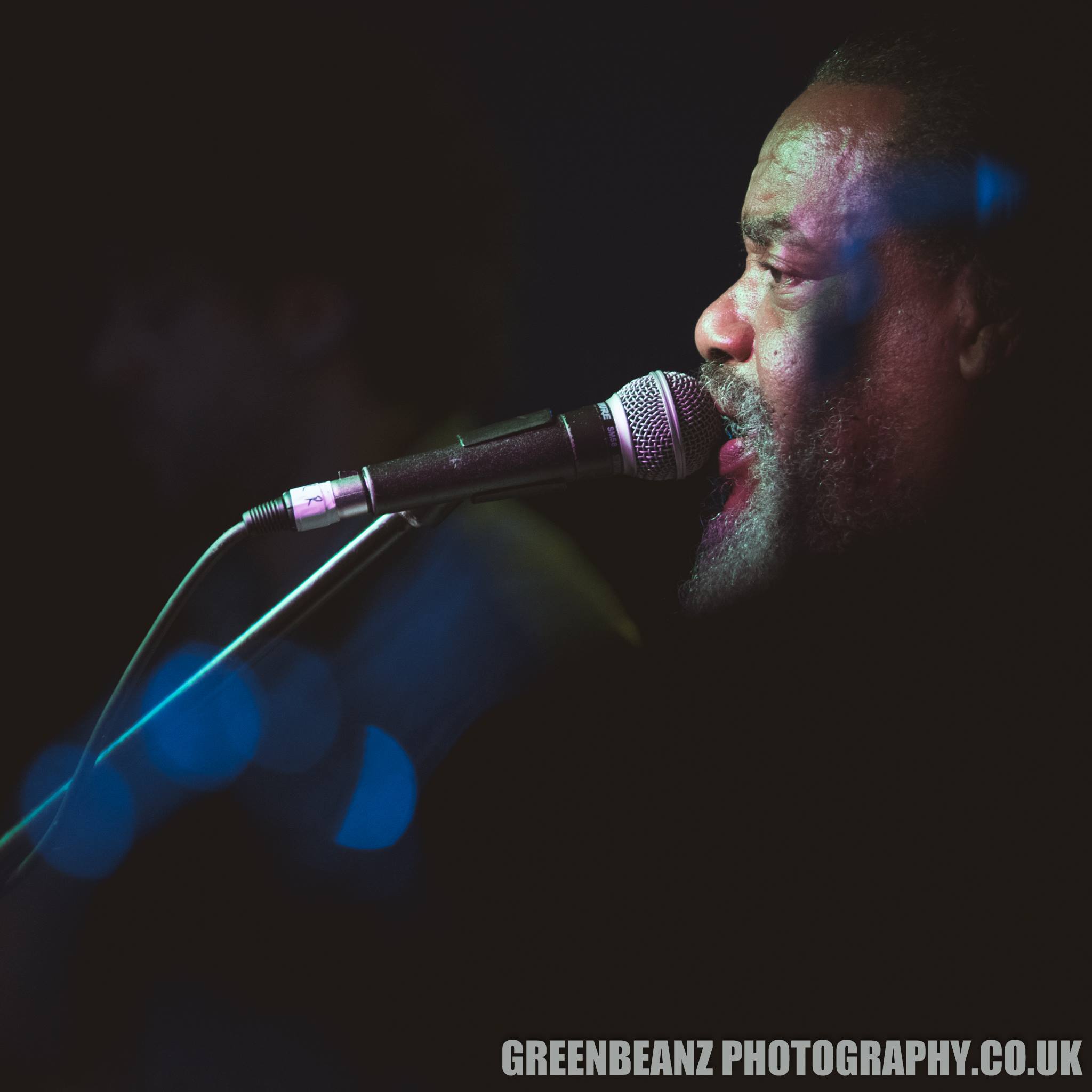 ABOVE : Ike Willis of Zappatika at The Junction in Plymouth 2018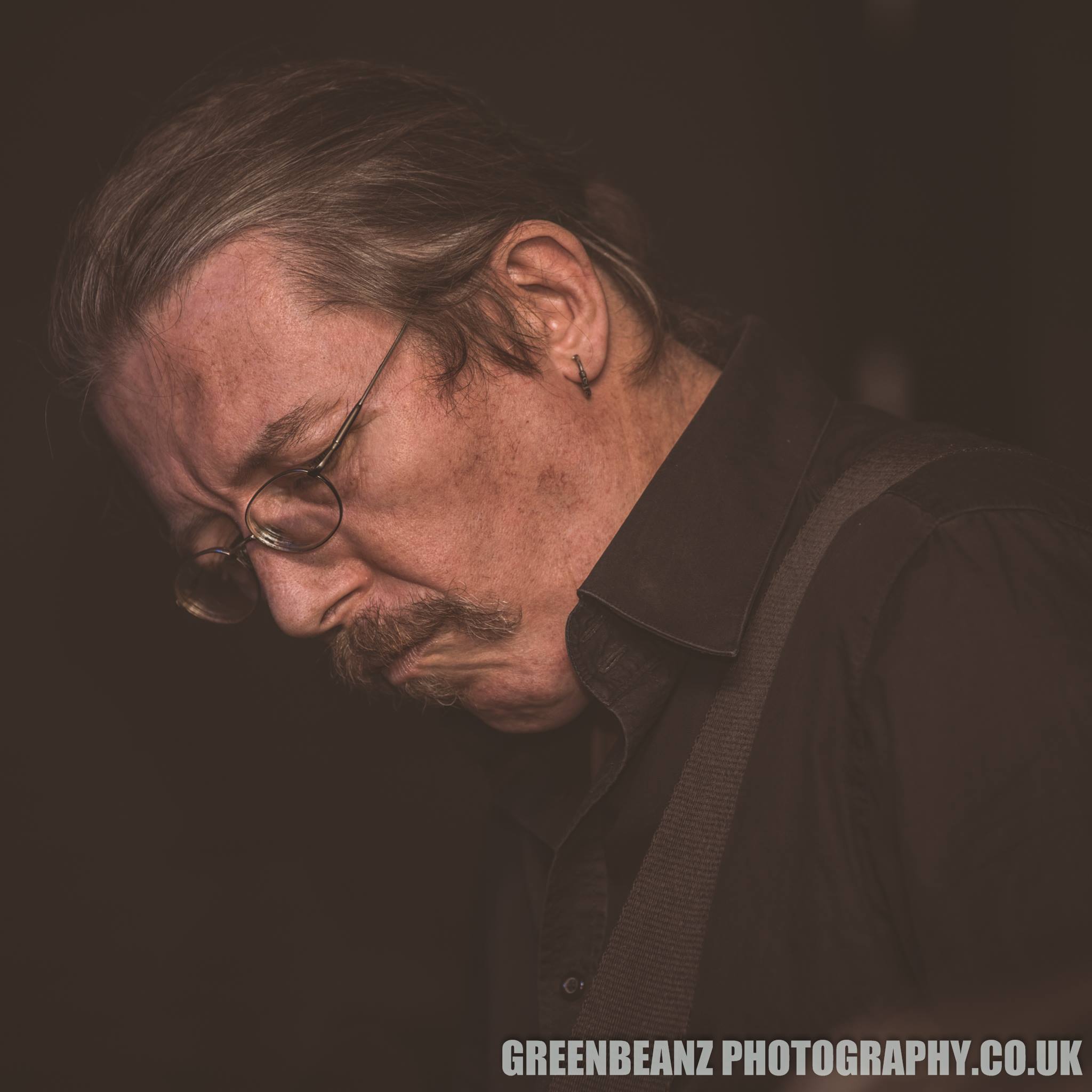 ABOVE : Levens Four Guitarist Lee supporting Zappatika in Plymouth 2018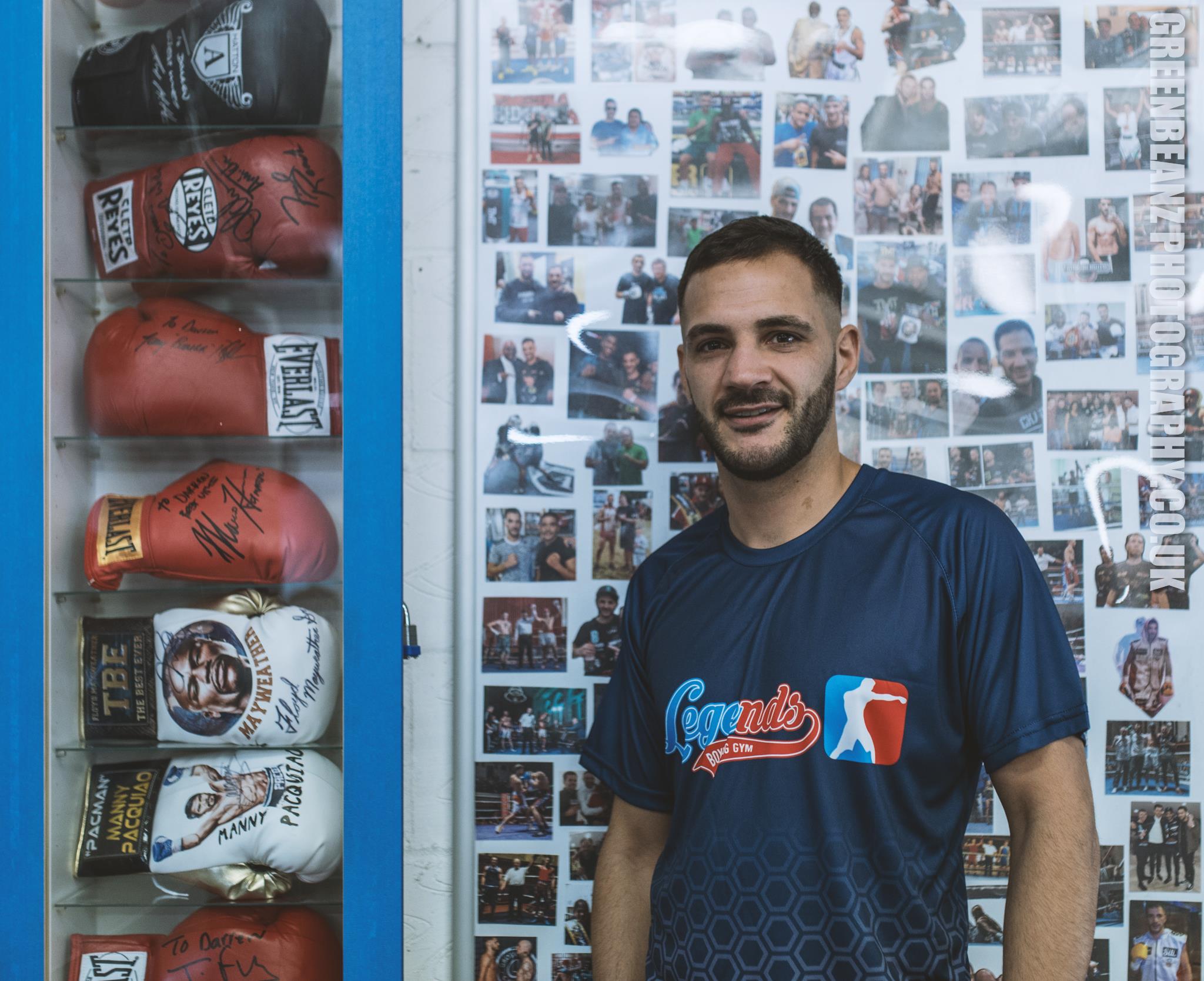 ABOVE : Plymouth Boxer Darren Townley opens Legends Gym in Plymouth 2018
November saw former Frank Zappa guitarist Ike Willis perform with Zappatika in Plymouth, the opening of Darren Townley's boxing gym 'Legends', and the Illuminate Light festival where I shot not only a gallery of photographs but a short film over three days with binaural audio recordings captured on location. (Dig out your headphones and you can watch the film by clicking on the image below)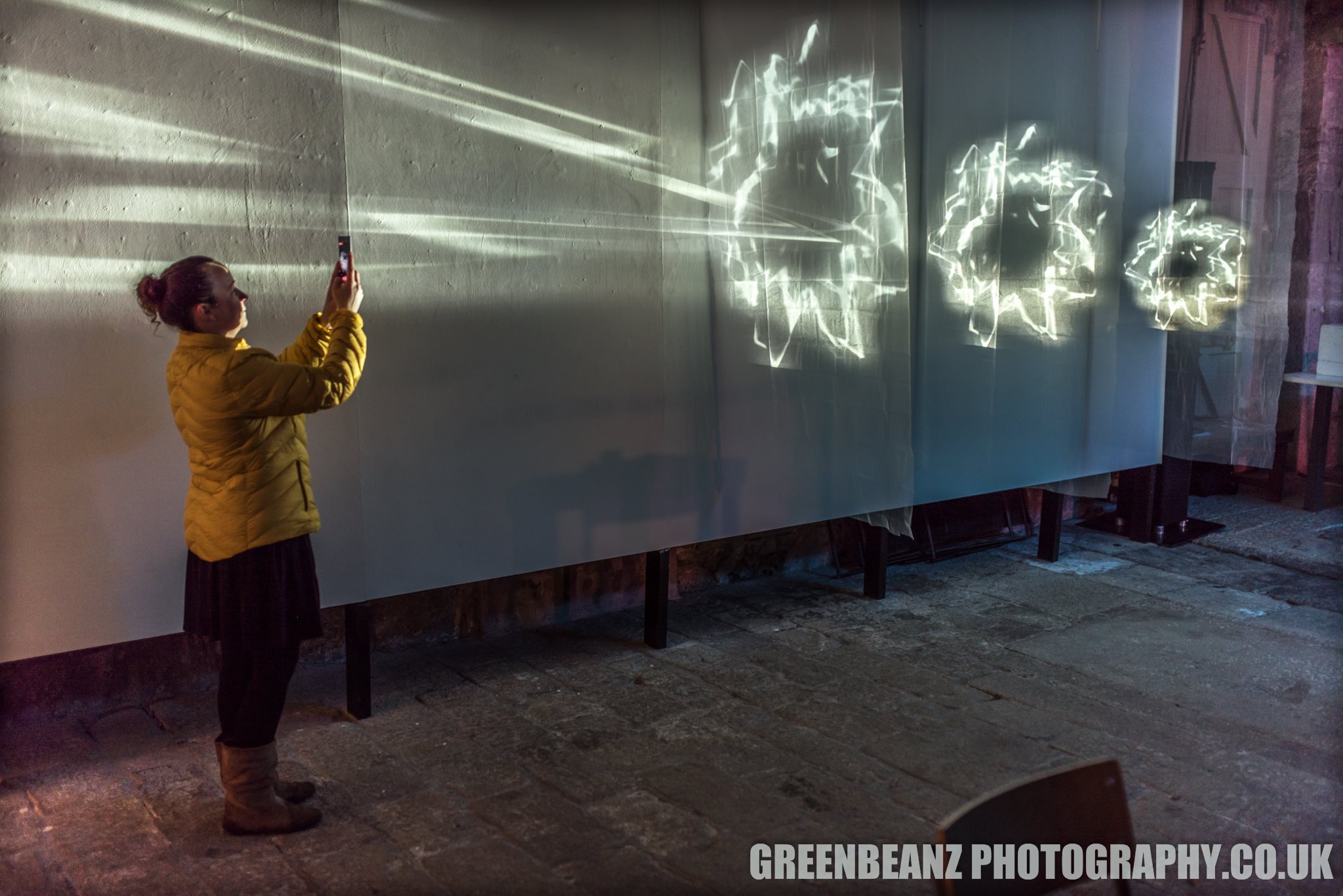 ABOVE : An installation from the stunning Illuminate light Festival in Plymouth 2018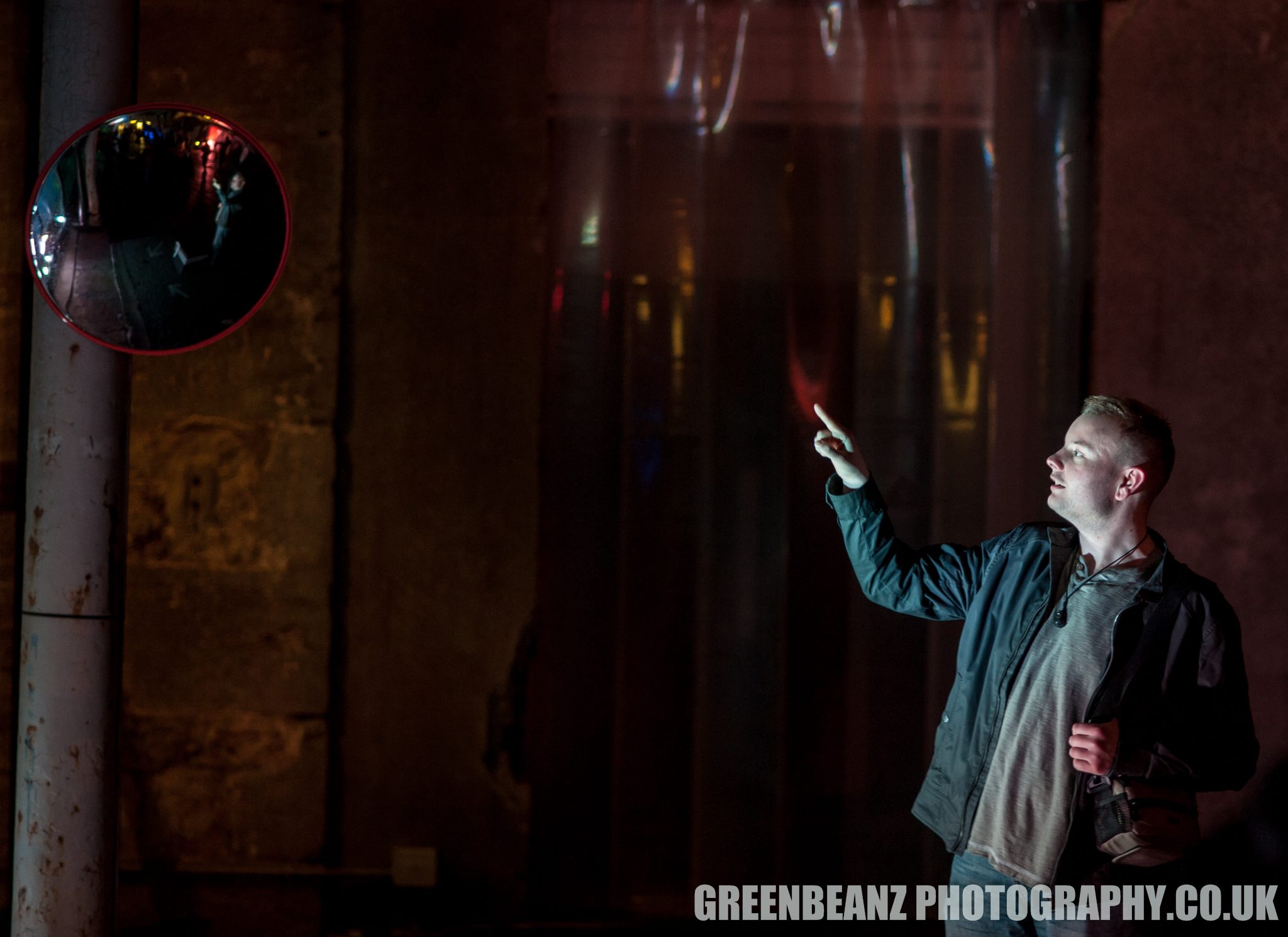 ABOVE : Illuminate Light Festival Plymouth Royal William Yard 2018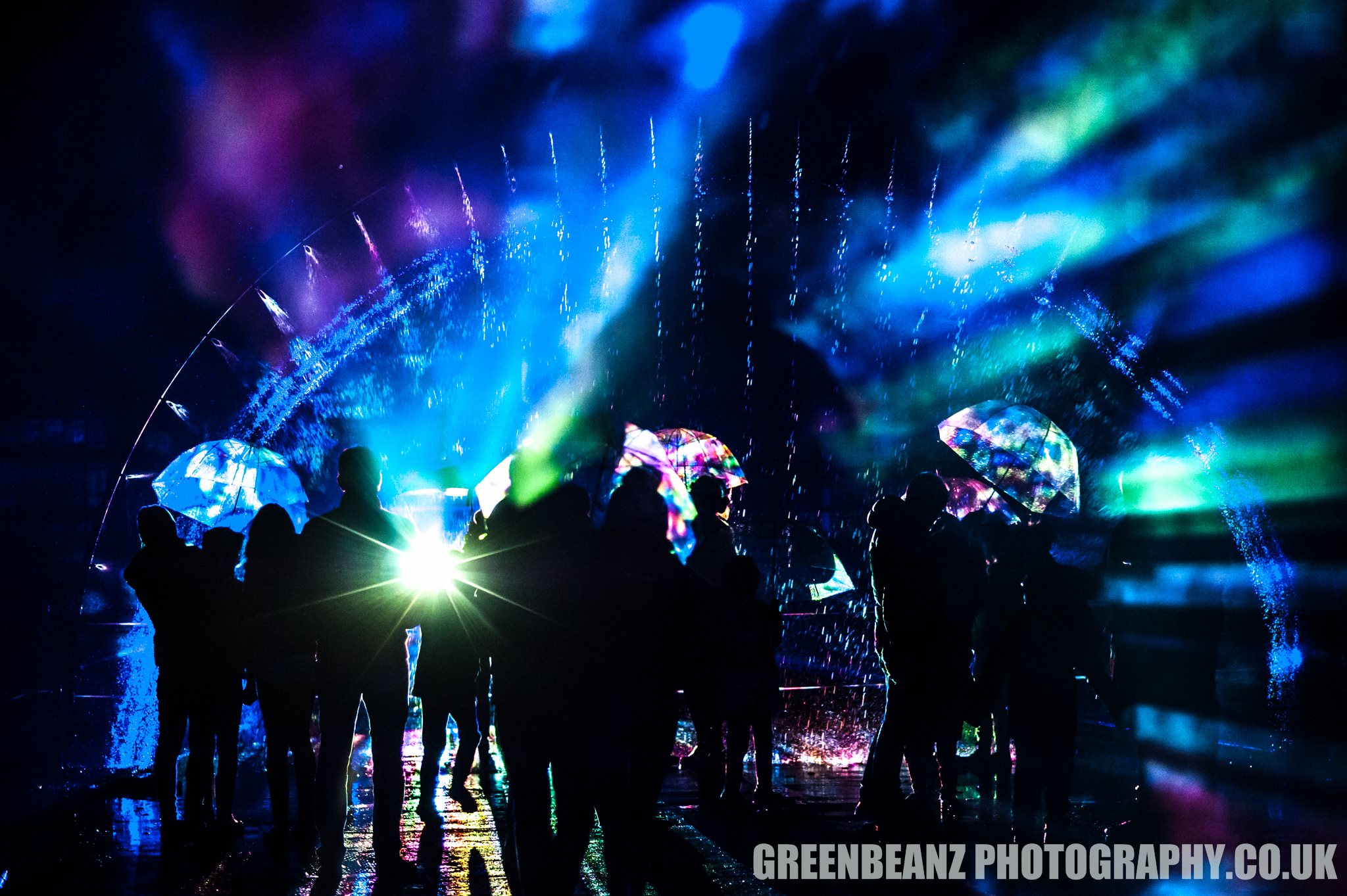 ABOVE : A rainbow of light in Plymouth at the Illuminate Light Festival in 2018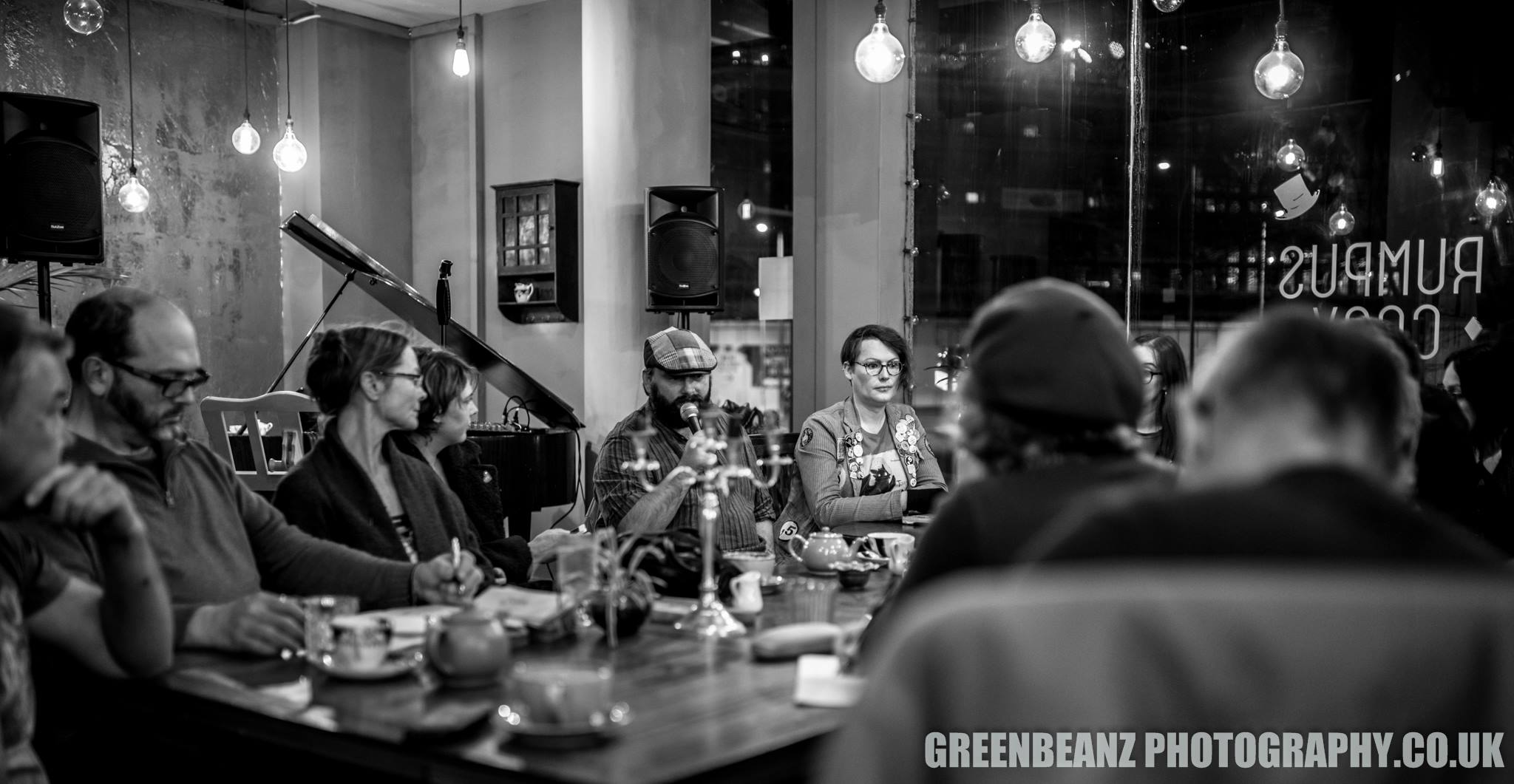 ABOVE : Community Arts and Events Network Launch Night in Plymouth 2018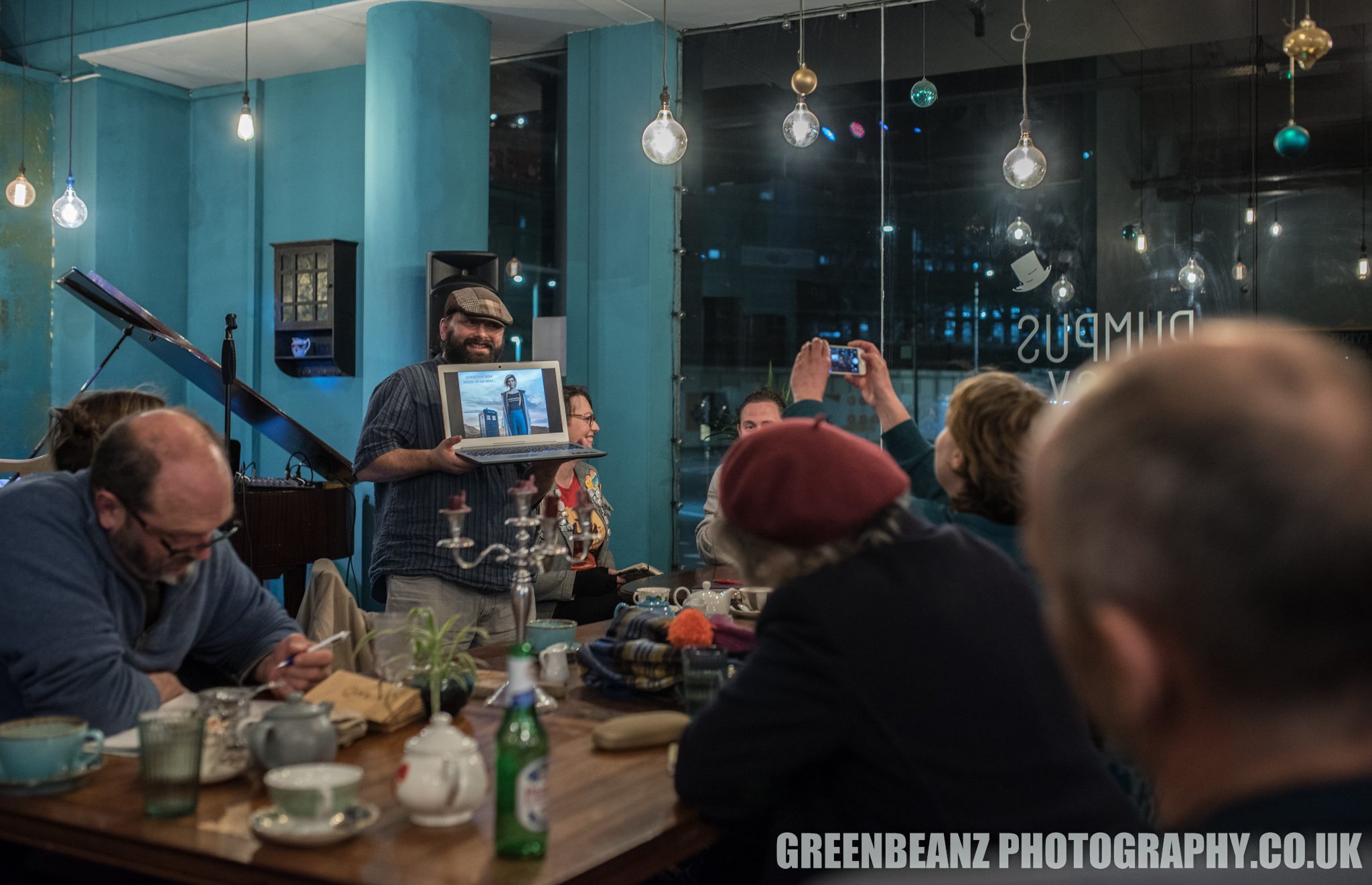 ABOVE : CAEN launch Night with one of the more meta photographs of the year
DECEMBER
December saw the audio/visual 'Breathe' installation installed at Radiant gallery and it remains only for me to wish you all a very happy 2019.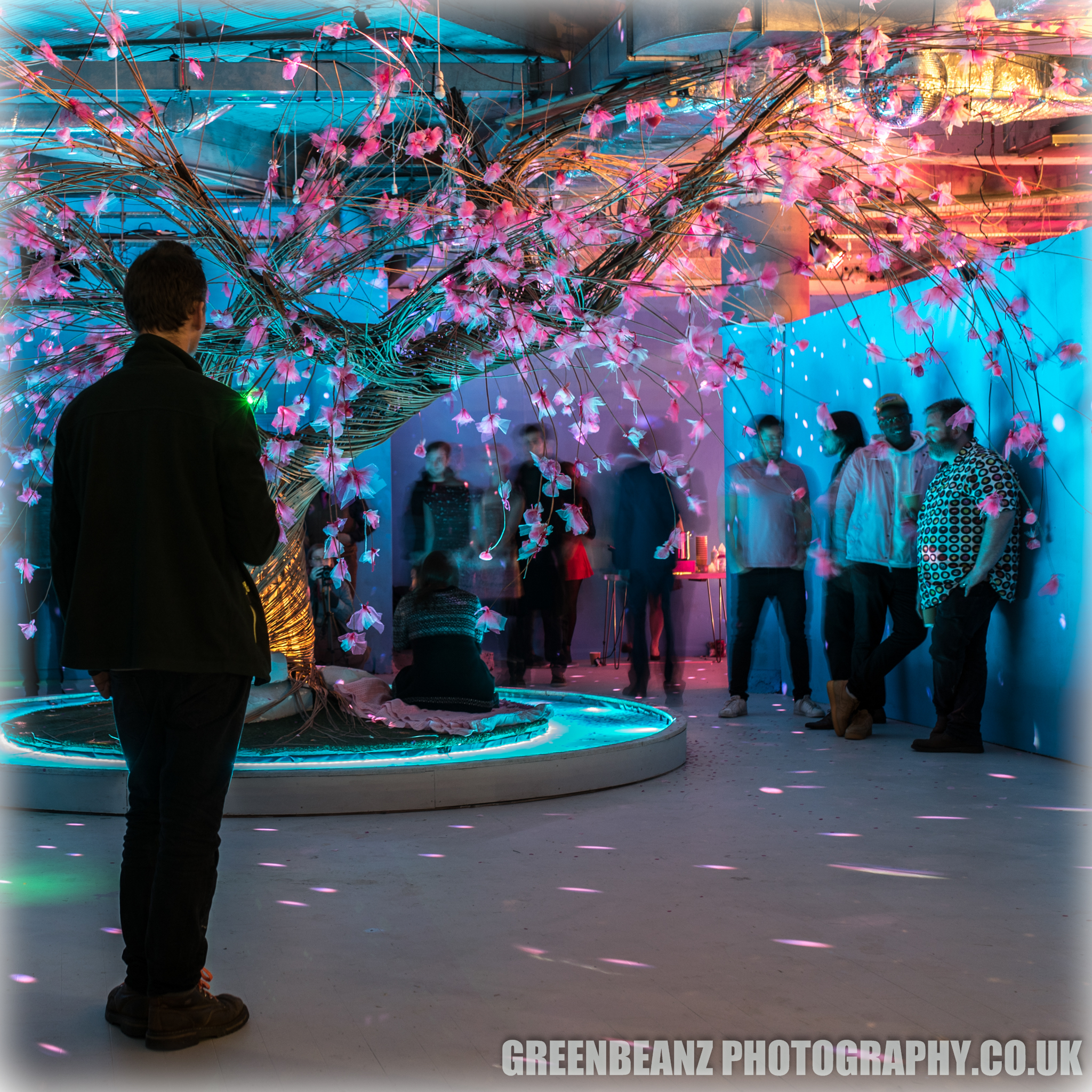 ABOVE : 'Breathe' at The Radiant Gallery in Plymouth on the opening night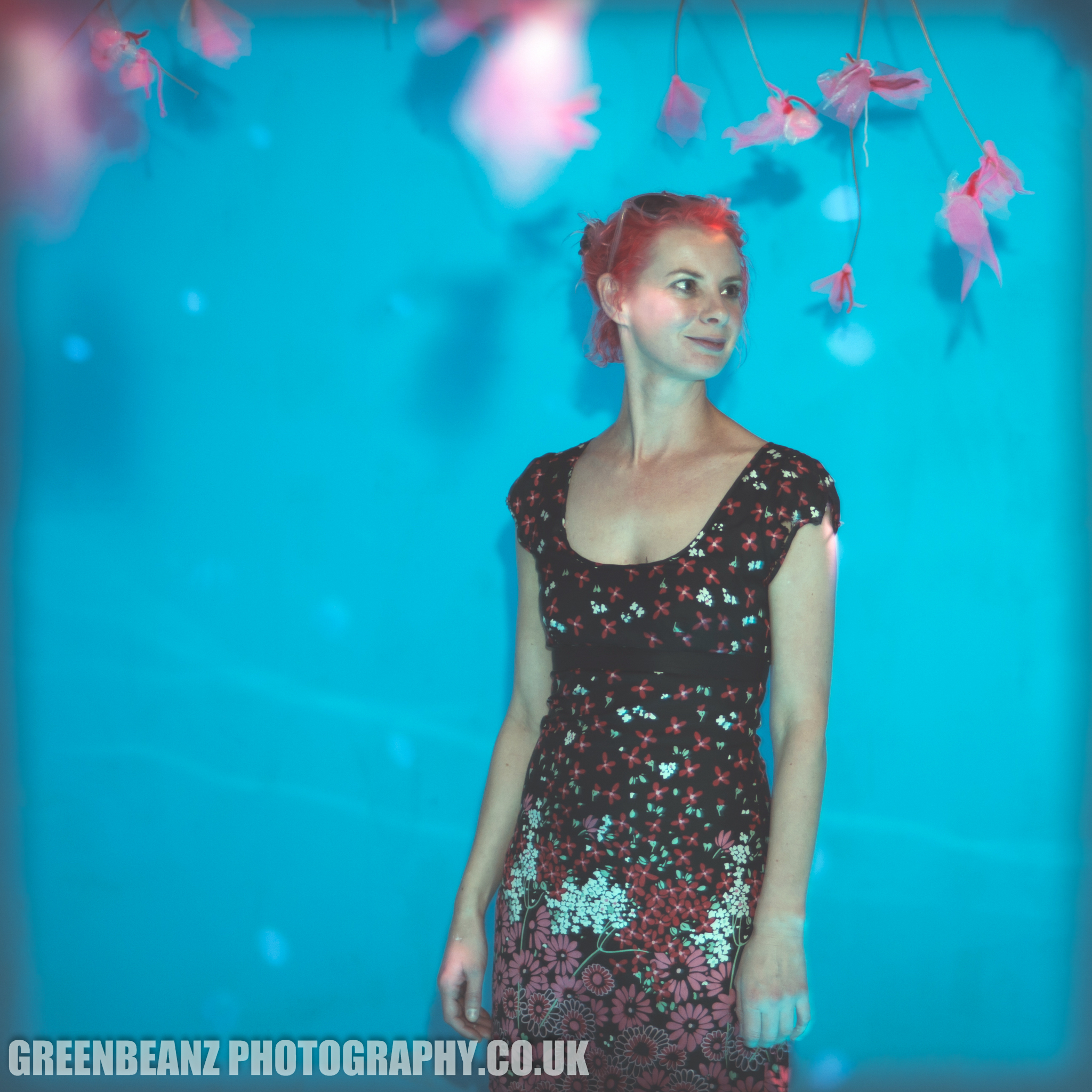 ABOVE : Cherry Blossom Portrait at 'Breathe' in the Radiant Gallery Plymouth 2018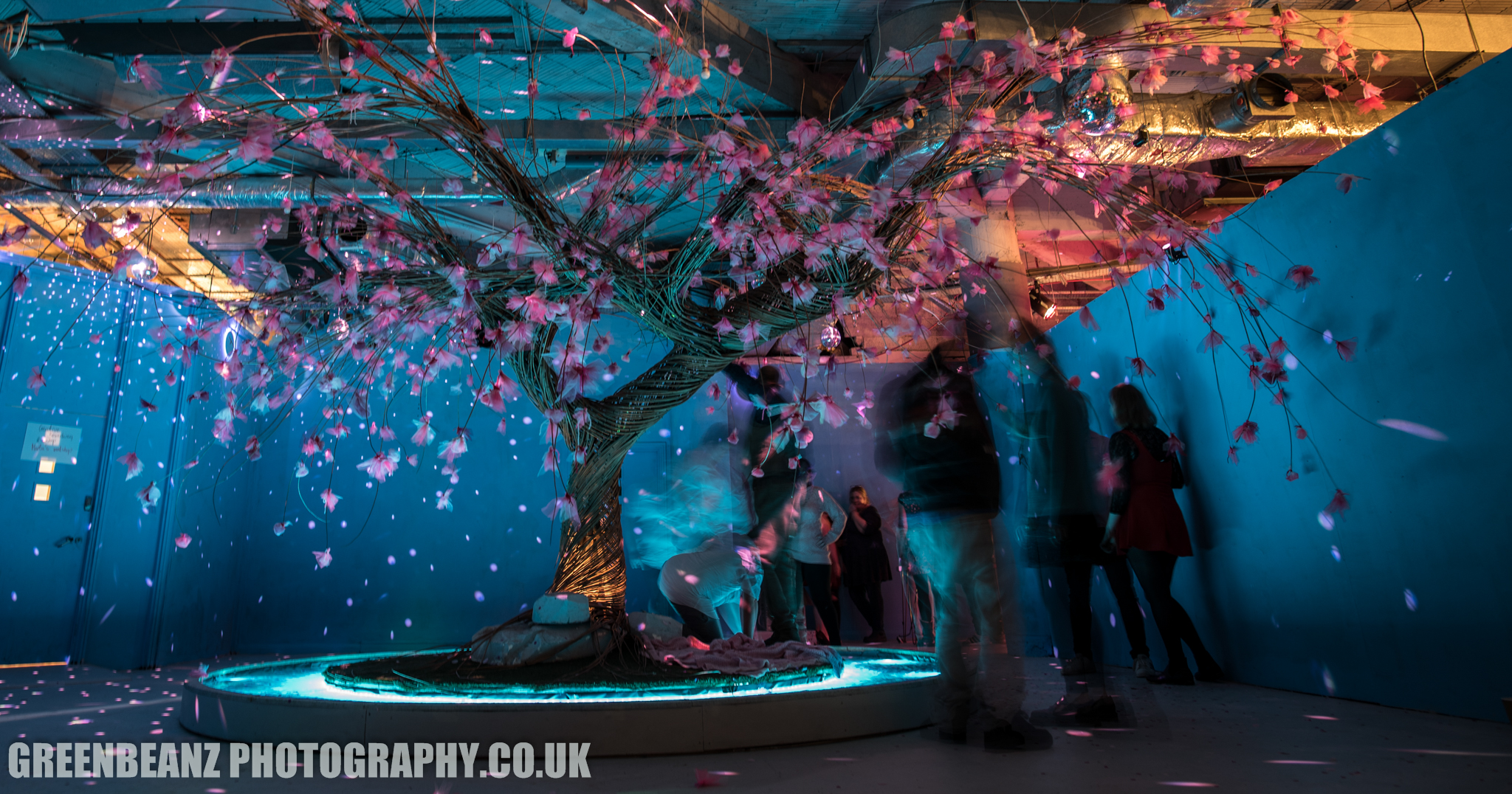 ABOVE : The 'Breathe' installation by Effervescent at the Radiant Gallery in Plymouth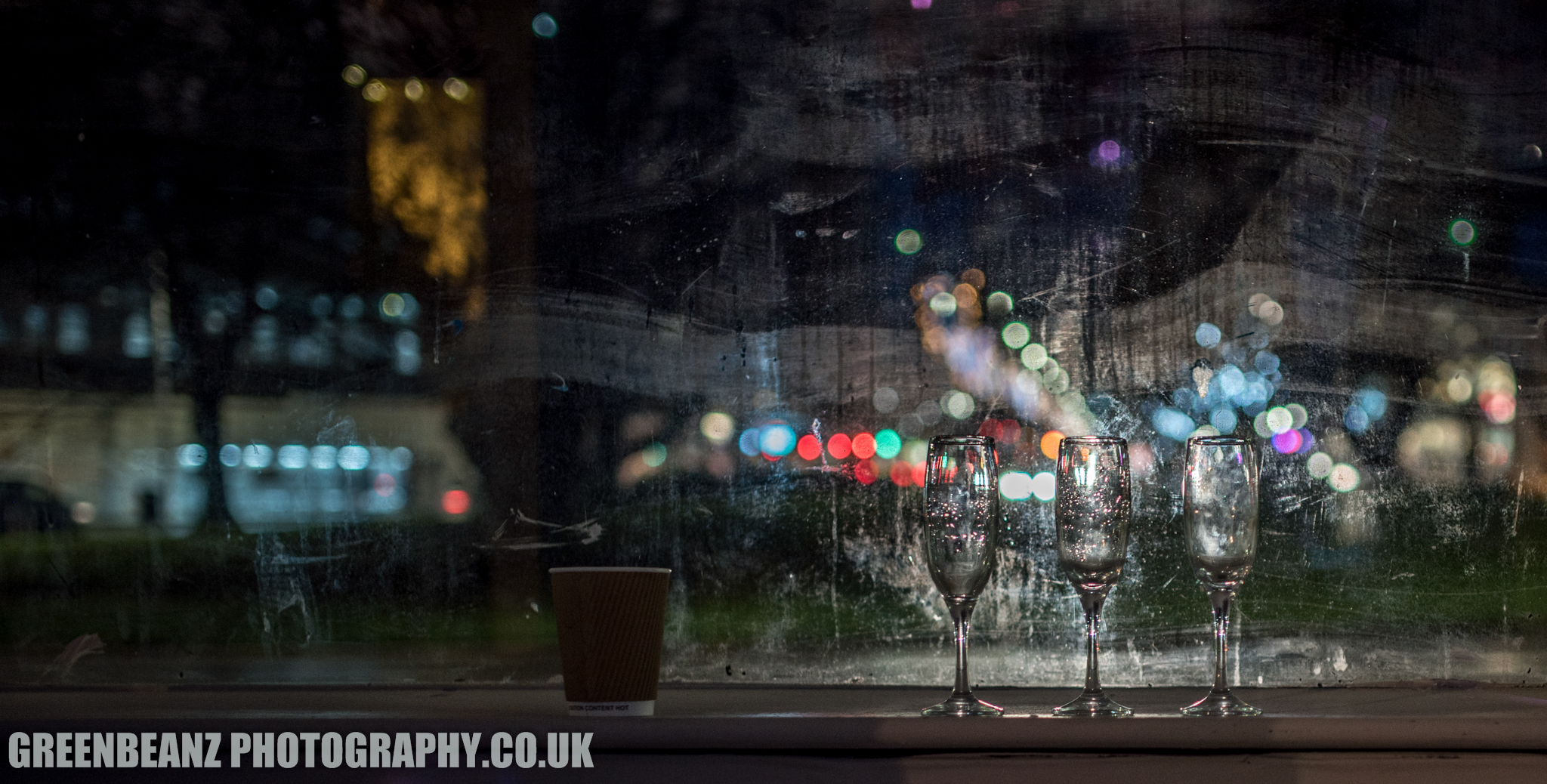 ABOVE : A Very Happy 2019 to all Greenbeanz Photography Clients and Friends
If you would like to book me to capture your events, you can contact me HERE
---