Greenbeanz Photography
Headshots, Portfolios and Portraits | LS Drama Shoot | |Plymouth, Devon and Cornwall Portrait Photography | Blog | Outside of the frame
Headshots, Portfolios and Portraits | LS Drama Shoot | Plymouth Devon and Cornwall Portrait Photography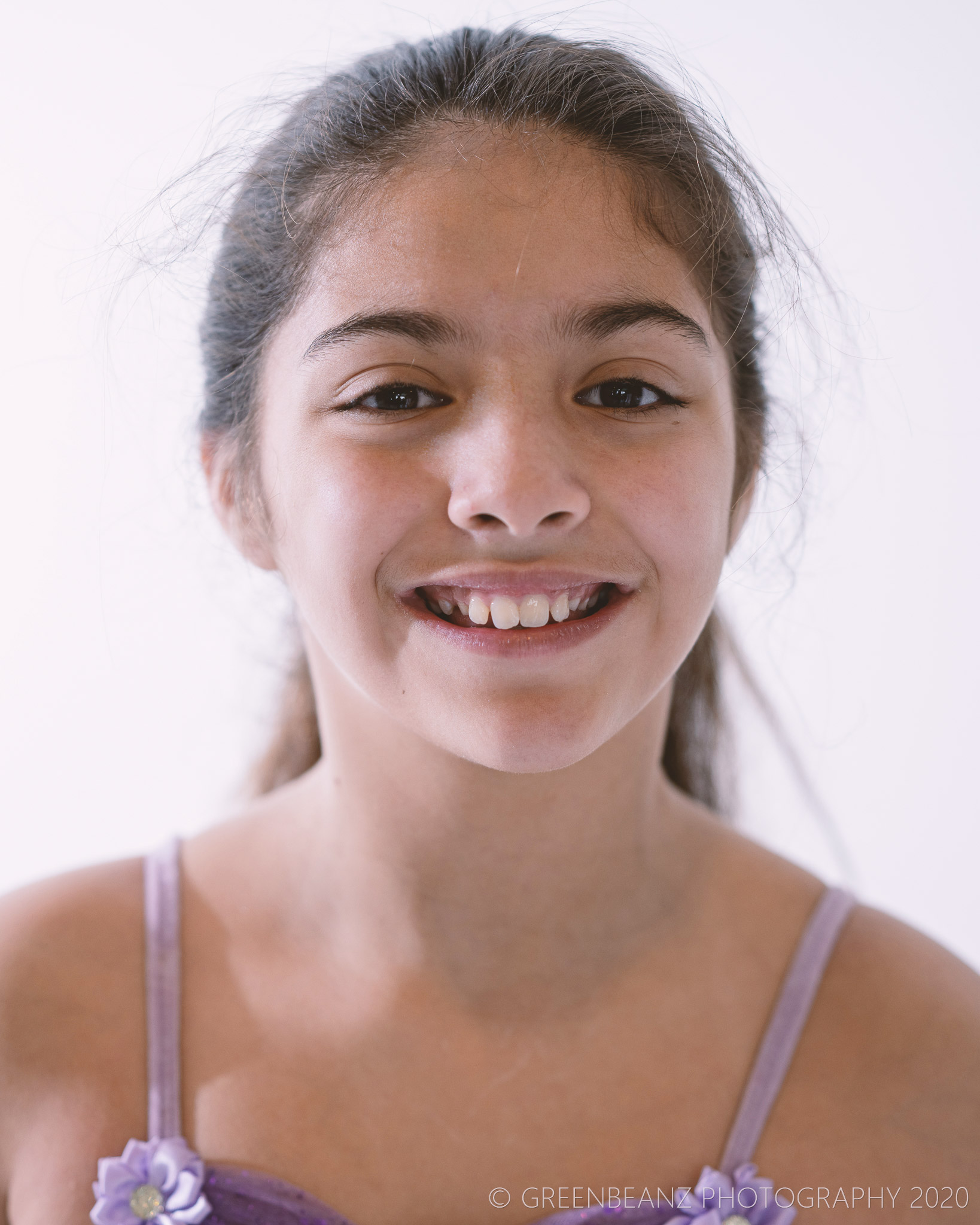 ABOVE : Young Actress Louise poses for her Headshot Photography session in Plymouth
There is an art to studio photography, but it is a craft that repays most, to those who have also done their science homework. I am no studio expert, and while I may know the difference between clamshell and Rembrandt, soft and hard light , diffused and bare flash, I still have to remind myself of why we as photographers employ different techniques, to capture not just the actor/model in the studio, but more importantly their personality and performance.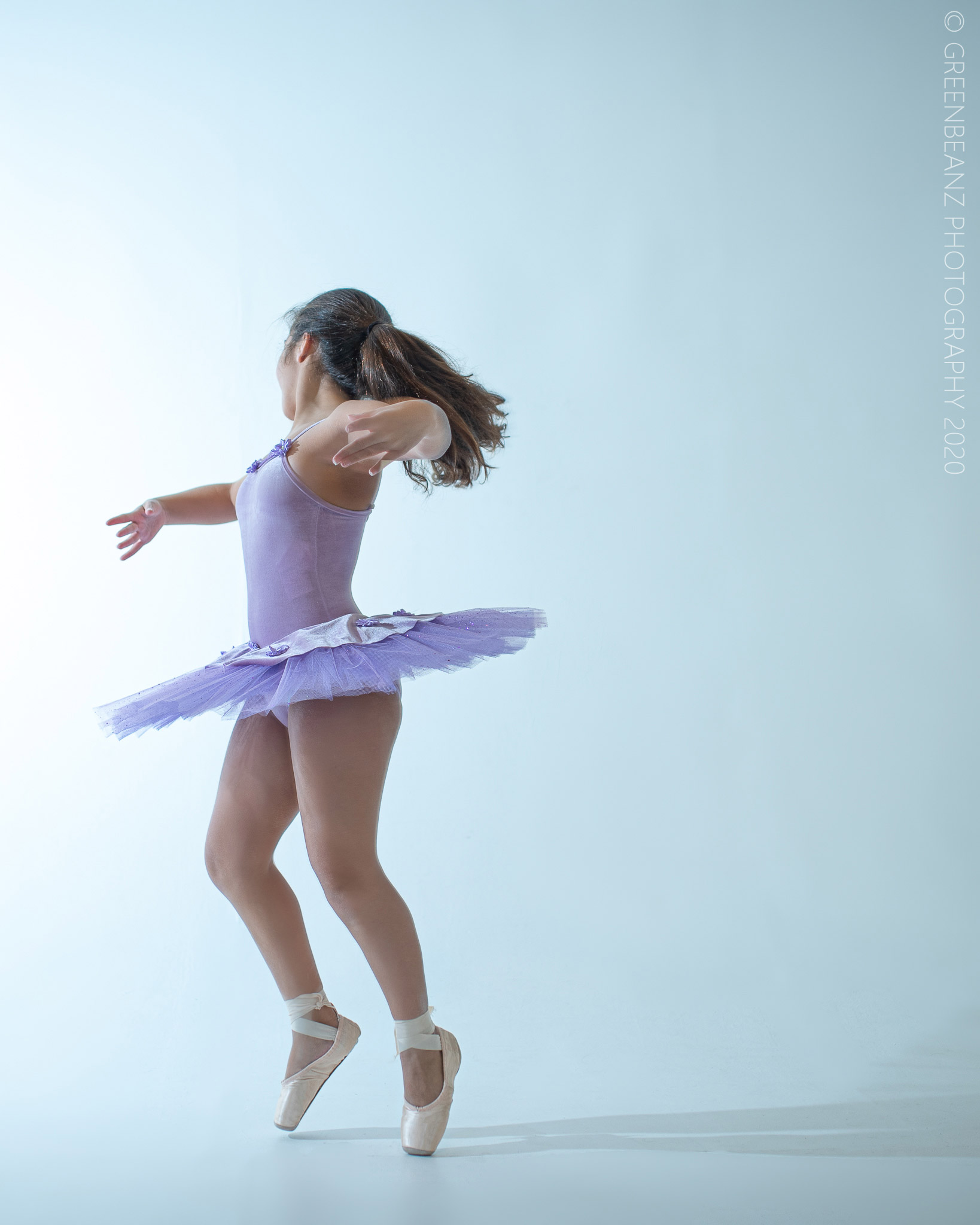 ABOVE : Louise dancing to as part of her actors portfolio shoot in Plymouth
Have a look at the top headshot photographers in Plymouth and you will see that among the corporate headshots and actors photography portfolios there is much more to the art of portrait photography than producing marketing material. While of course in commercial photography the corporate headshot can be a remarkably effective and crucial tool in presenting an image that supports your brand and business, headshots and portfolios for actors should also showcase their versatility, and the key to this is performance.
BELOW : Darcey poses in the available light outside for her candid photographic portrait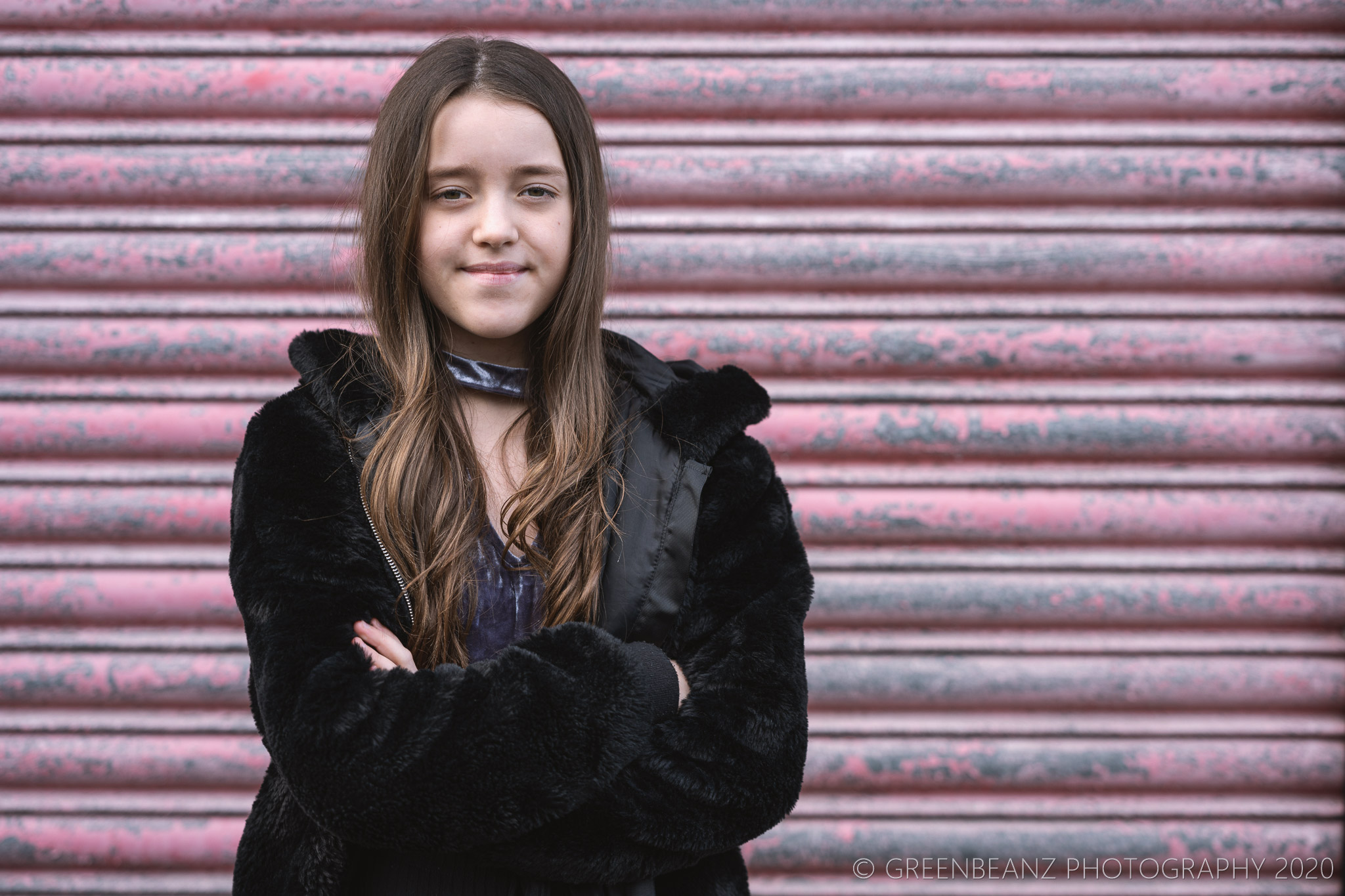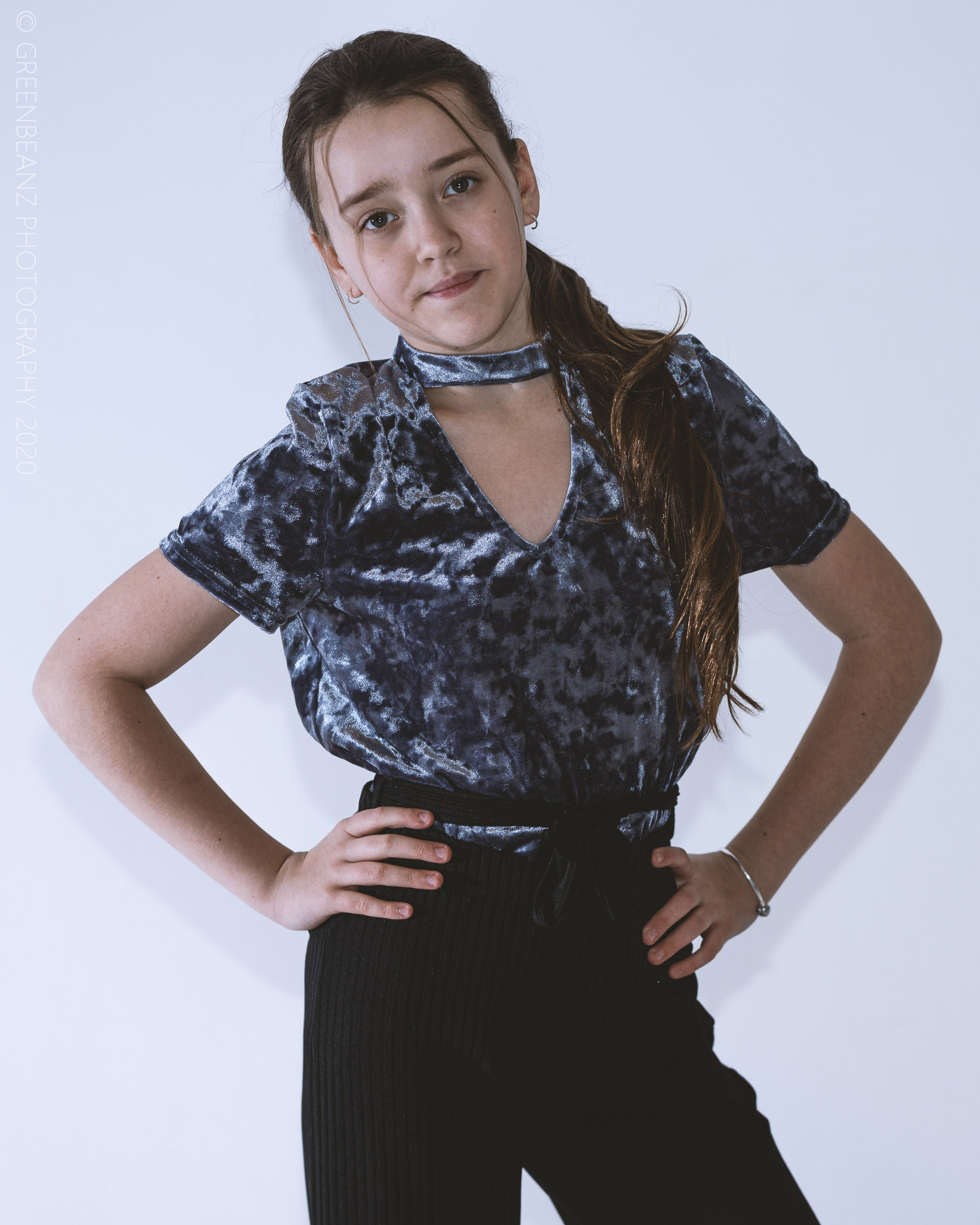 ABOVE : Young Plymouth actress Darcey poses in the studio for her portfolio shoot
While it is useful to use the word 'Event' when describing what it is that I most often find myself photographing, it is also true, and perhaps more accurate to use the term 'Performance Photography' to explain where my expertise lays. It is after all what lies at the heart of Music, Theater, Sport and yes even Portrait and Headshot photography. Especially when the subject being captured for a commercial or personal portfolio shoot is a model, actor, dancer or entertainer.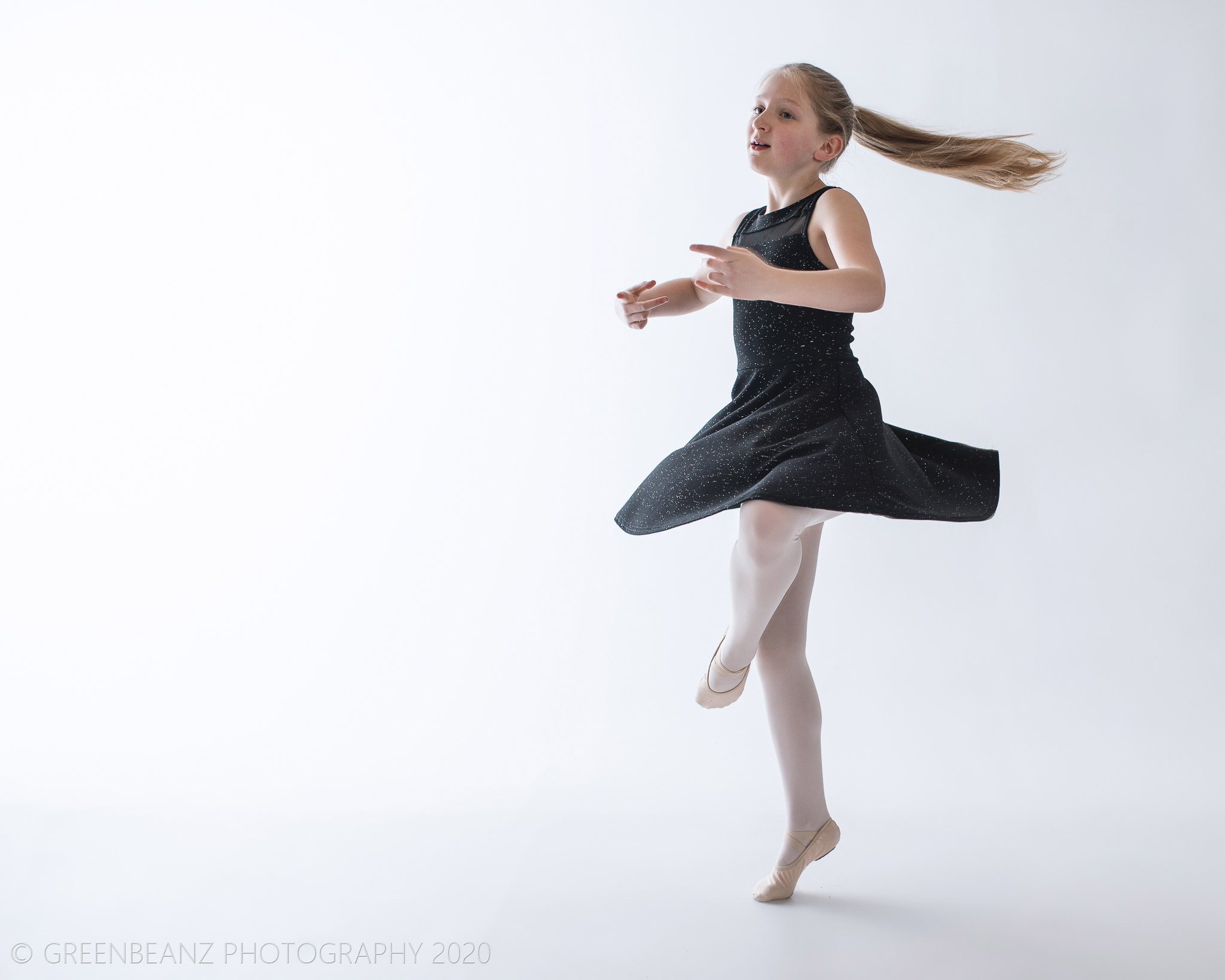 ABOVE : Actress and Dancer Anastasia dances against the infintiy wall in Plymouth Photographic Studio
You will see here that the photographs of the young actors featured are in pairs to give some idea of either their range or specific skills. It is important to remember that the reason behind capturing each actors unique character and emotions is to showcase their unique abilities, looks, personality and potential, so casting agents can in their head, quickly match the featured actor to specific roles.
So while variety may be the spice of life, don't just go and empty an entire pot all over one dish. Less is often more, and while a judicious injection of personality can go a long way in showcasing the range of a young actor it is easy to overdo it and run the risk of appearing unprofessional. Most agents will want just one headshot with others requiring up to five for a spotlight feature.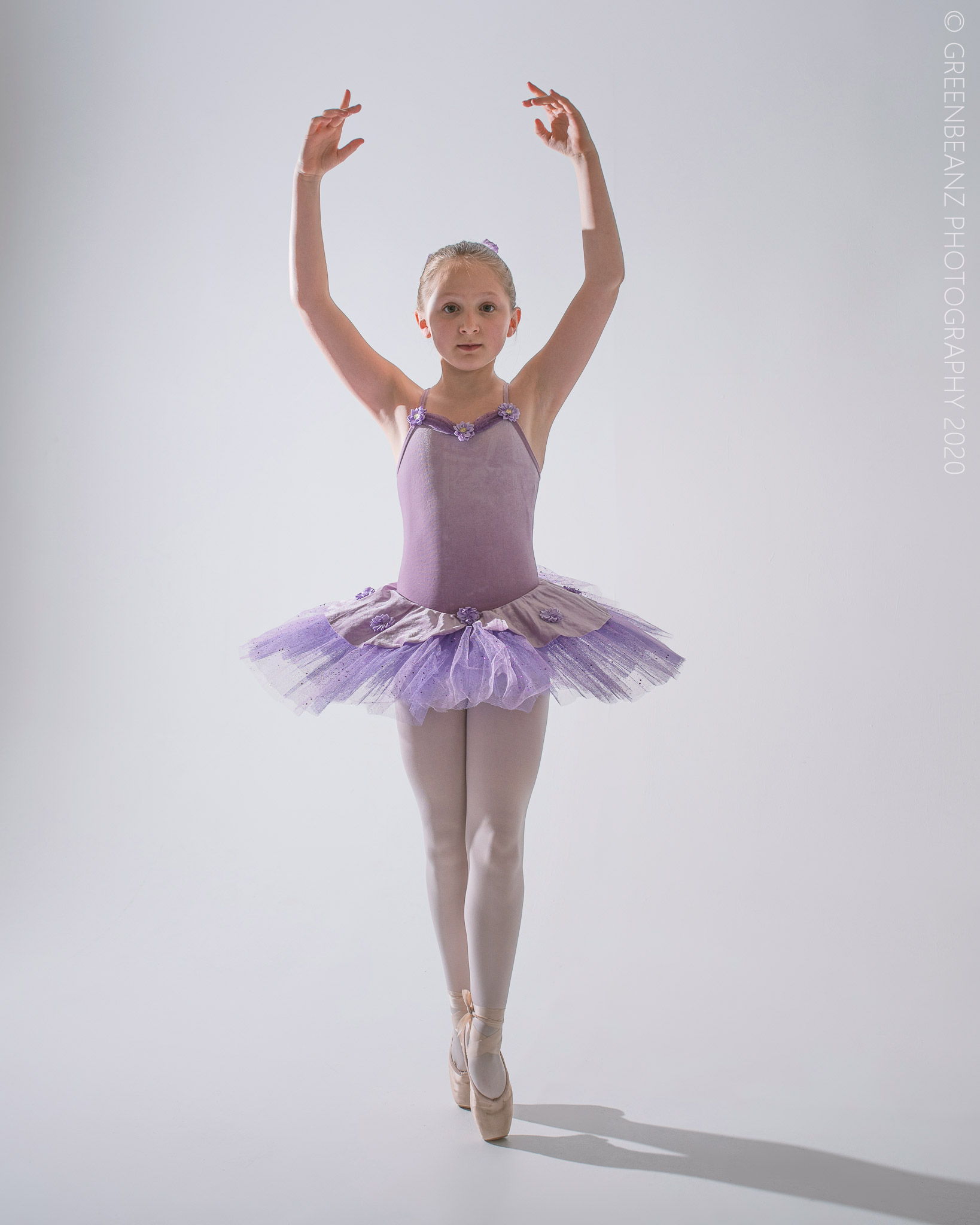 ABOVE: Anastasia on point for Plymouth Ballet and theatre Photographer in 2020
As a photographer my job is not to make my shots catch attention to make my portfolio stand out among other UK headshot and portrait photographers, it is to make a young actor or young dancer stand out when an agent or casting director is looking for someone to play a part in their production or fill a role in a commercial shoot.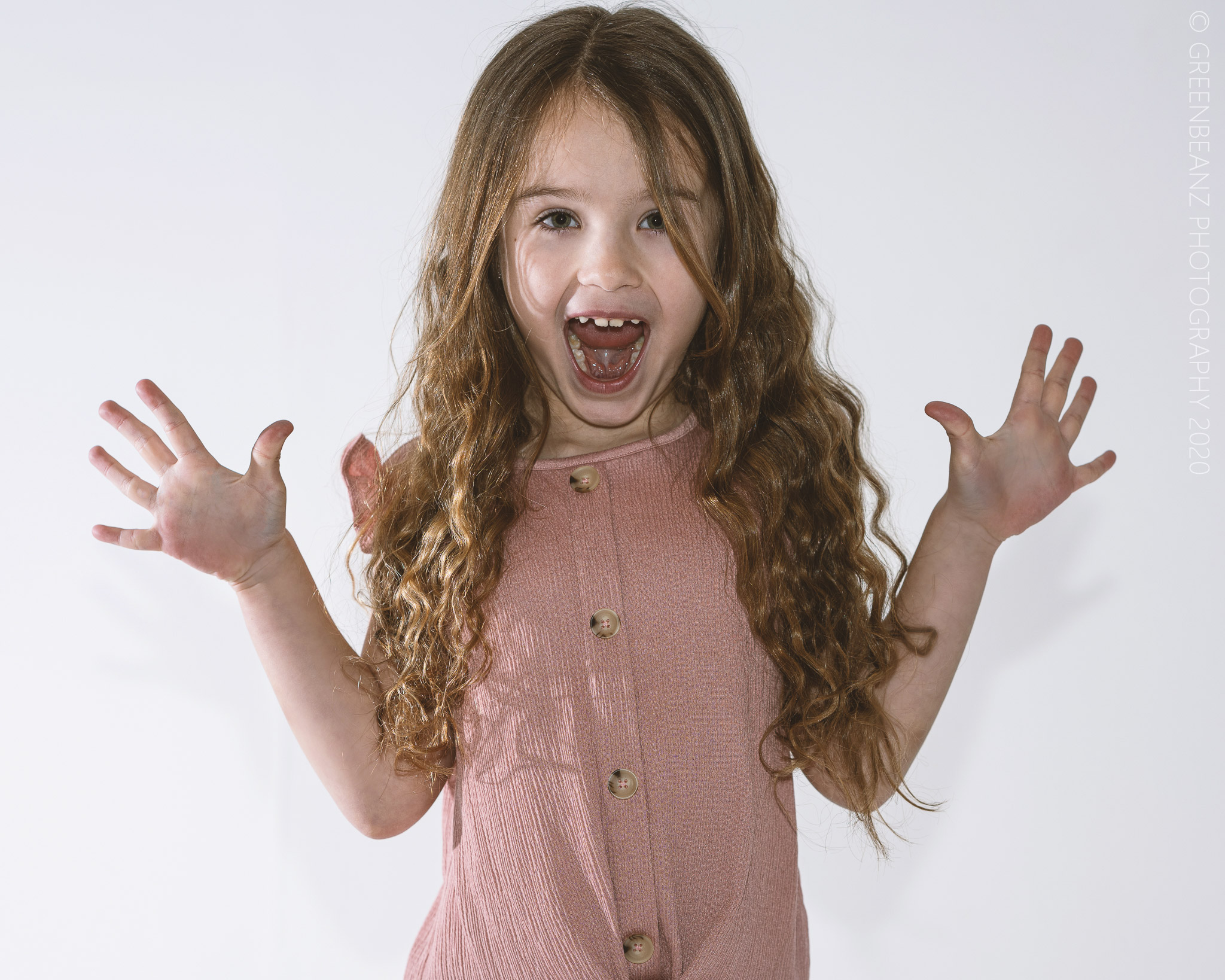 ABOVE : Eloise acting in response to direction in Plymouth Headshot Shoot
When young actors from Plymouth, Devon and Cornwall want to secure professional paid Film, Theatre and Television work, an affordable but quality set of headshots and portfolio portraits demonstrating their character and abilities are a crucial part of making that happen.

So it was my pleasure to work with Laura Shepherd and nine young actors/actresses from her LS Drama workshops on a Sunday in March here in Plymouth, and polish up my studio skills as a break from my usual event, sport, music and art photography.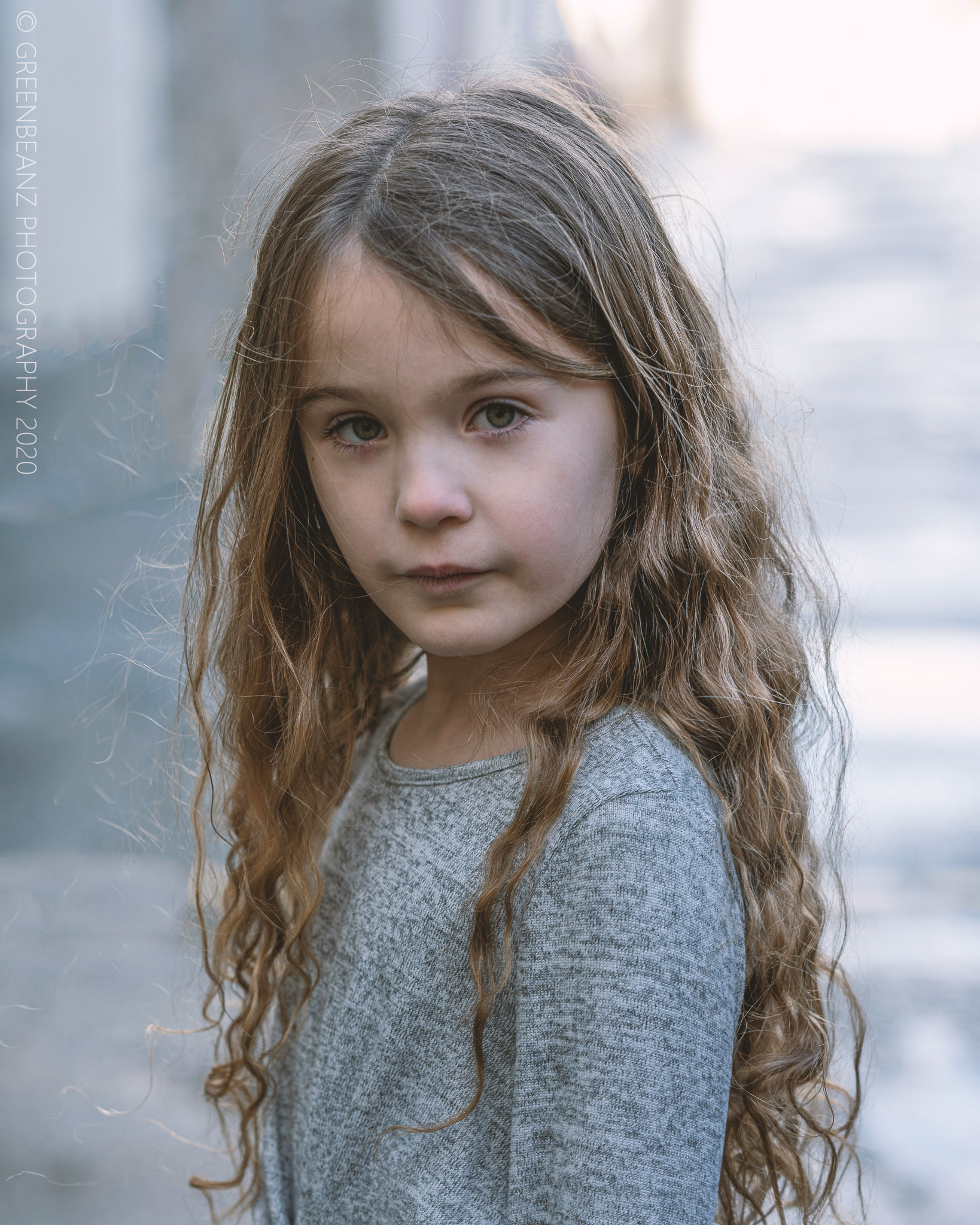 ABOVE : Young Plymouth actor Eloise posing in natural light outside the studio
I have shot a few productions for LS Drama including a multi-camera film of their production of Oliver. I knew from the many hours editing that, and the other musicals i have shot still for, just how high the benchmark is with Laura's young performers. They have been coached magnificently and patiently by Laura and her assistants and I knew they would turn up with their usual buckets of enthusiasm, but I was still surprised at how brilliantly they took direction.
For young adult and children in family photography shoots as well as young actors, it is often beneficial to work quickly and capitalise on those abundant energy levels before boredom and repetition kicks in. A studio can be an intimidating experience, especially if in the case of young people and children it is their first time posing for a professional portfolio. It is important to remember when helping them to work, that they are not addressing themselves as though peering into a mirror, but trying to make a connection with an unseen audience.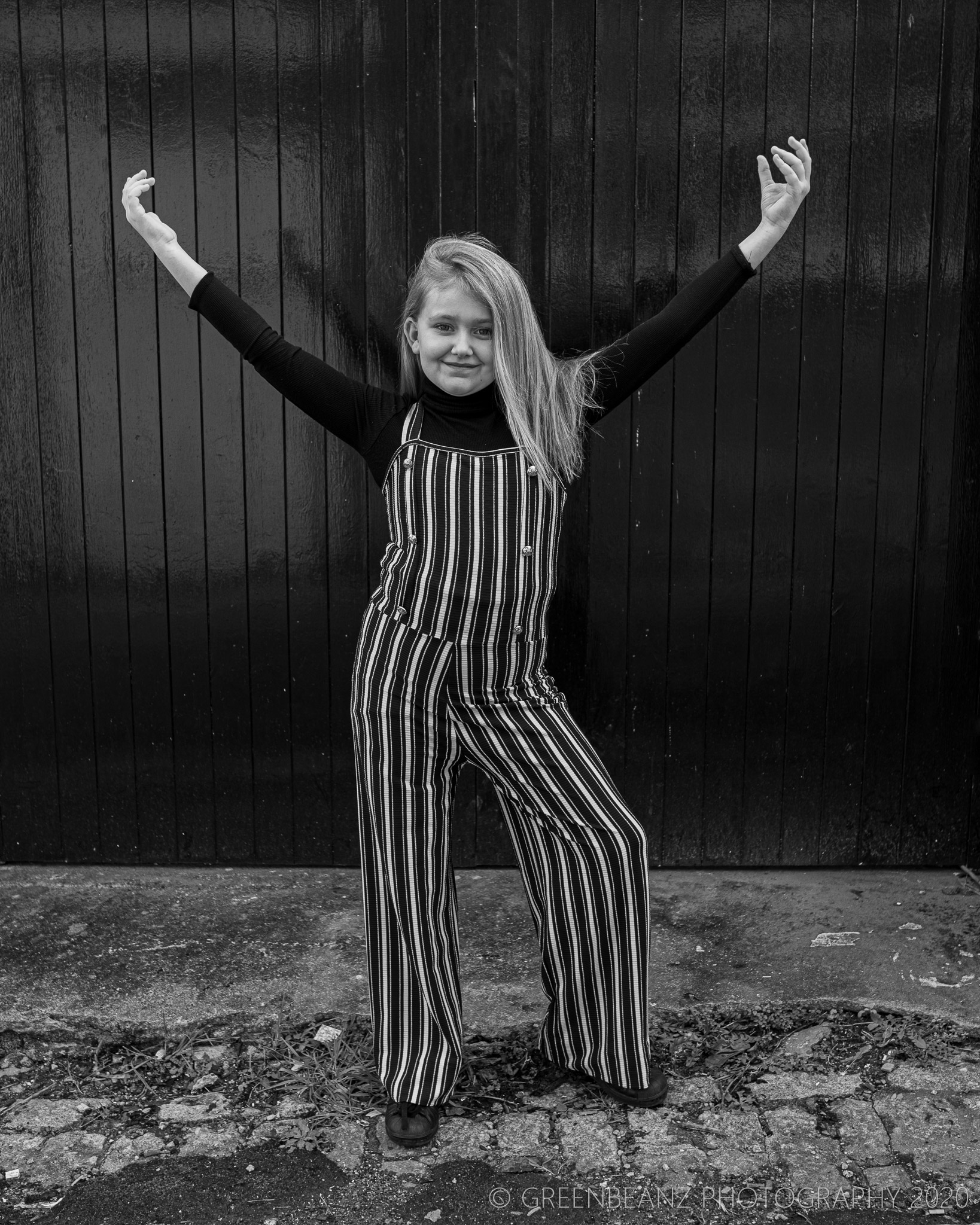 ABOVE : Dani a young actress from Plymouth posing in natural light

That casting director needs to feel connected immediatly when they see the photographs in amongst a sea of faces, and while that may not always mean staring straight down the lens, a clear line of focus between camera/photographer and subject is nearly always beneficial and often essential.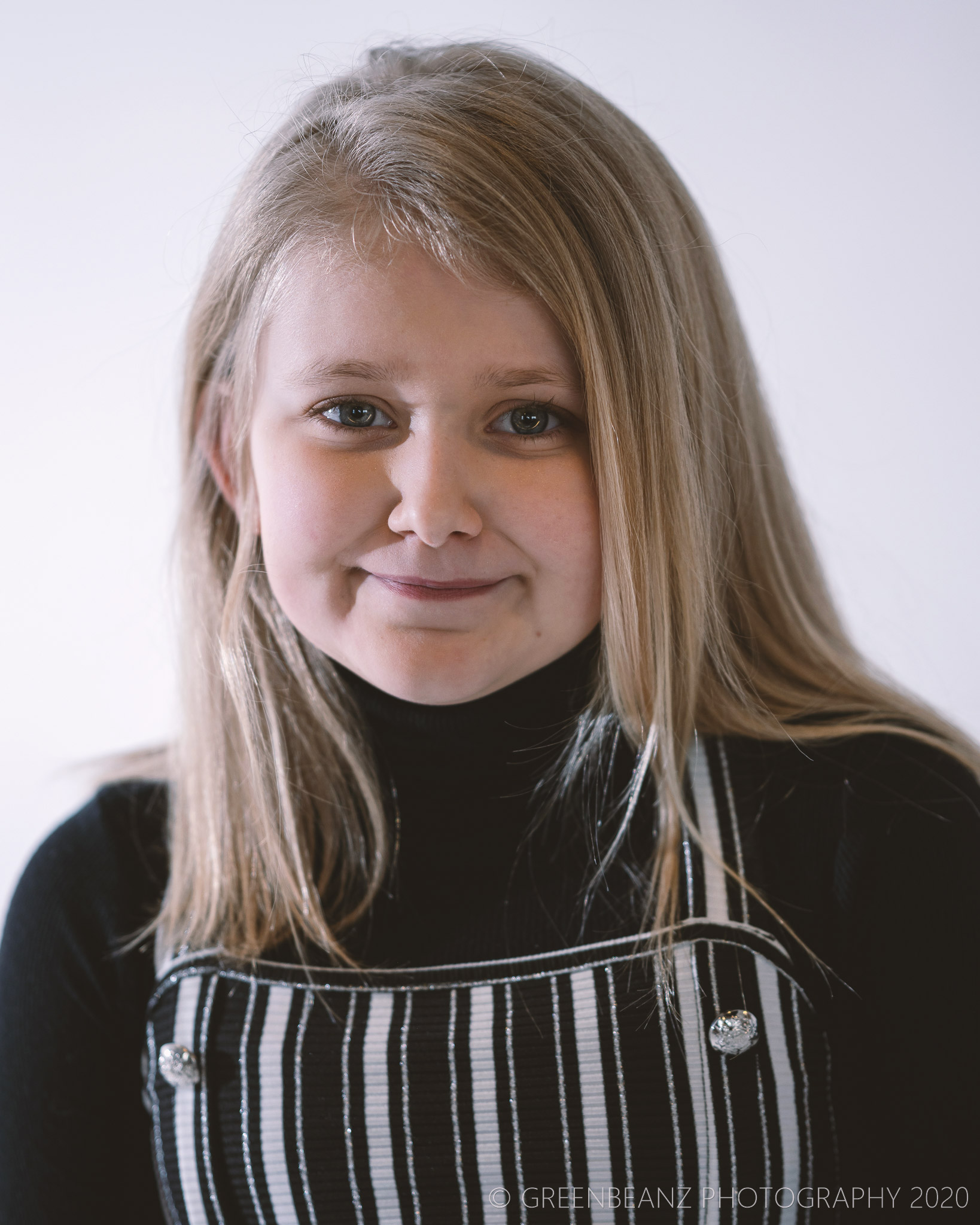 ABOVE : Dani in the studio for Plymouth Headshot shoot
Headshots are called headshots for a reason . Usually this refers to a close crop focused and framed around the face, but can refer to anything from the chest and upwards. Portraits can refer to anything from full body shots, to waist up images, and close ups of the face.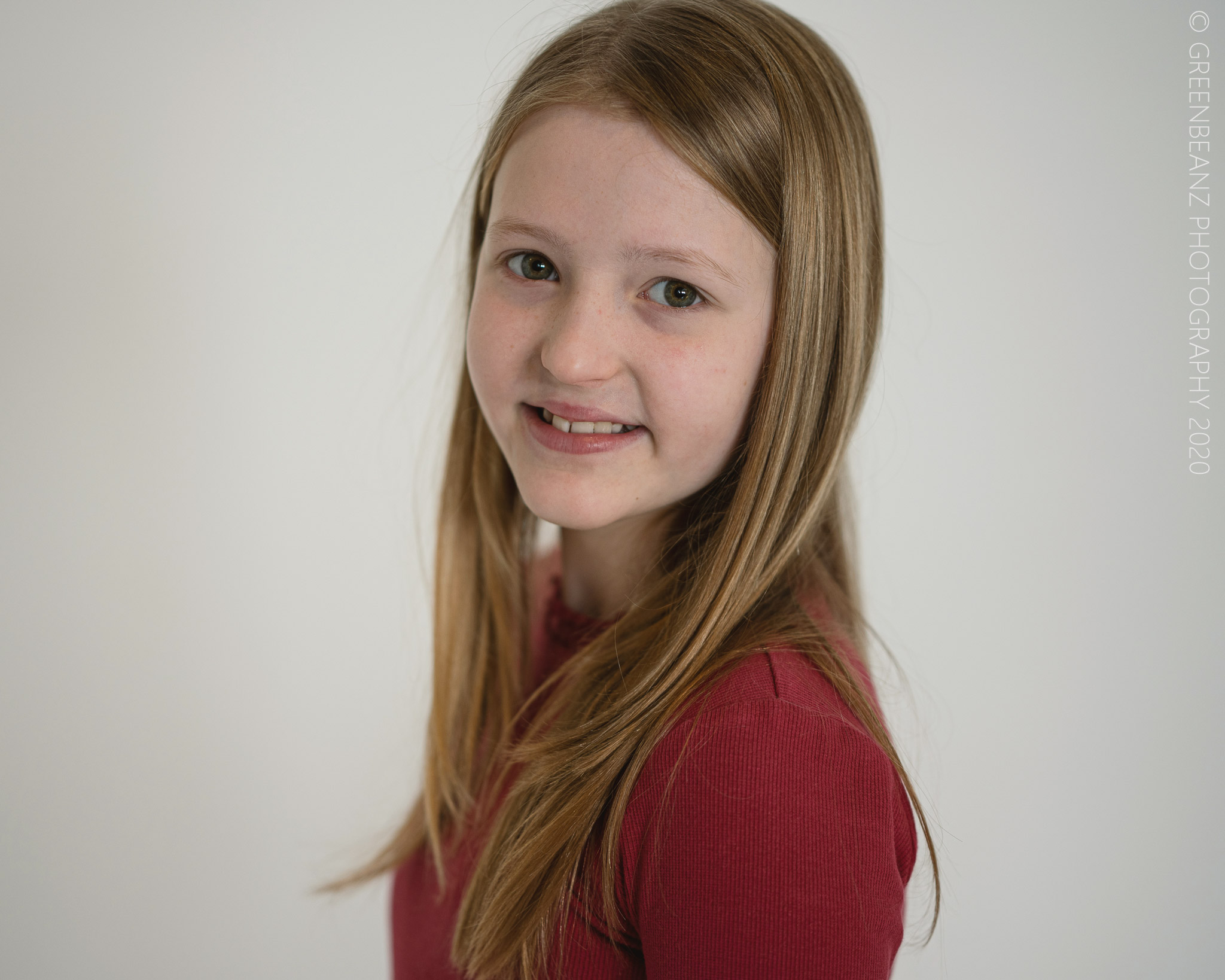 ABOVE :Izzy the first of the young actresses in the Plymouth Photography Studio for the LS Drama headshot and portfolio shoot
Now for some technical boring stuff.
It is important for both portraits and headshots that the background not distract from the actor and in the UK 8 x10 headshots are the most frequently used proportion to keep in mind when shooting. For this shoot I used both a Nikon Z7 and a Nikon D750 . On the D750, which was used mostly outside, was mounted an 180mm f 1.8 lens to help blur out the background and for 94% of the day I had an 85mm F.1.8 mounted on the Z7 which at this point is the longest native telephoto lens available for the Nikon Z mirrorless system. Any shorter than 85 and visible distortions of the actors features become visible.
( I did use the Sigma 35 f 1.4 art on occasion for environmental shots outside in which the background was part of the composition, and for some of the indoor leaping and dancing full body shots. In a smallish studio this becomes unavoidable, unless you want to stand outside on a ladder and shoot through the window)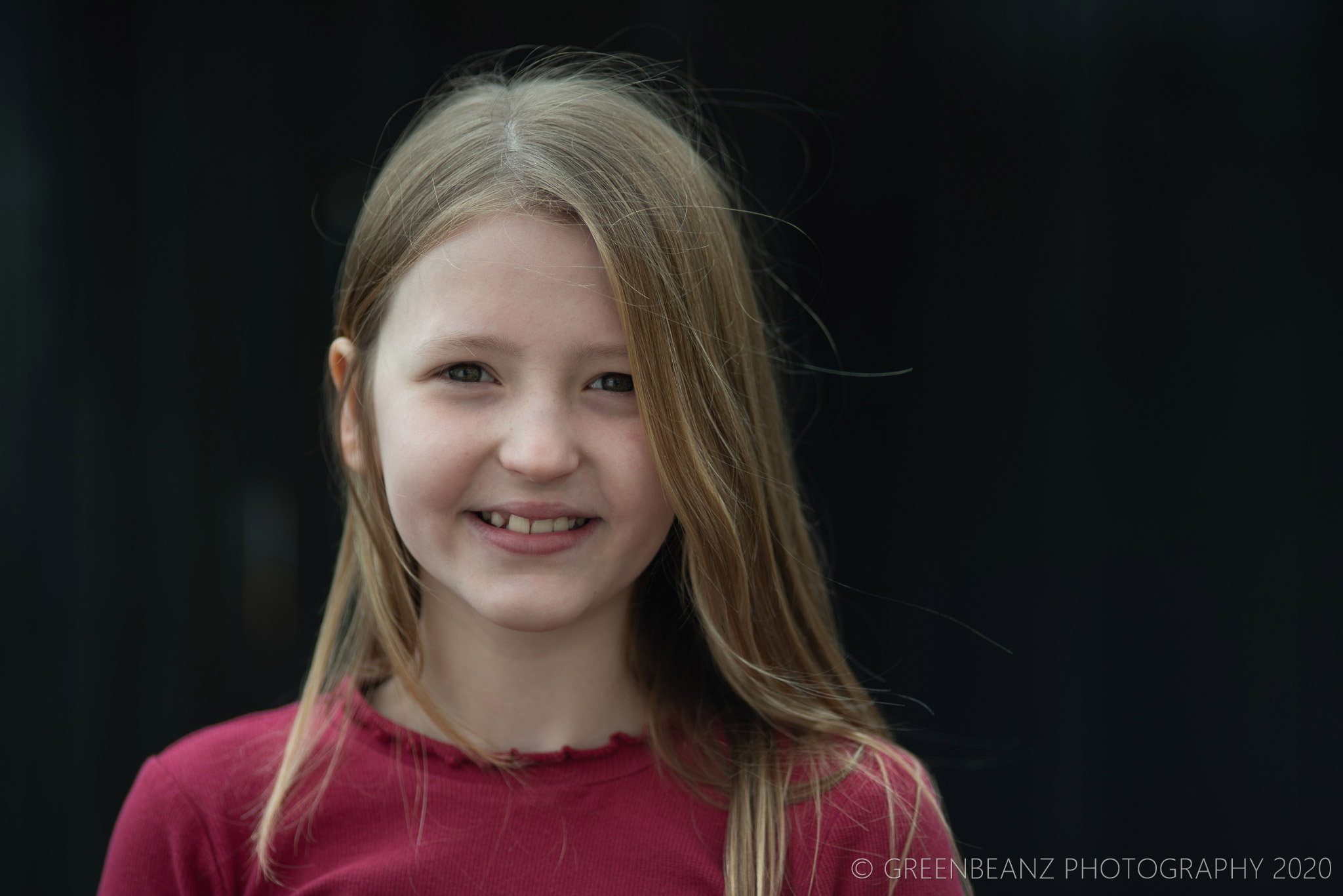 ABOVE : Izzy a young actresss from Plymouth posing for her portfolio shoot in 2020
I have to thank LensPimp for the hire of the 85mm. An amazing peace of glass and an incredibly knowledgable and helpful company who I will always turn to when I need professional service and equipment, be that for a video or a stills shoot. I will try out the Sigma 135 for Nikon on some exterior shoots after seeing examples of just what can be acheived with video and stills using that lens, from the guys at LensPimp lens and Camera Hire. They are photographers themselves and are a mine of information when you need advice. We are lucky in Plymouth to have them.
BELOW: Actress Maddy poses with attitude in Plymouth Photographic studio for her portfolio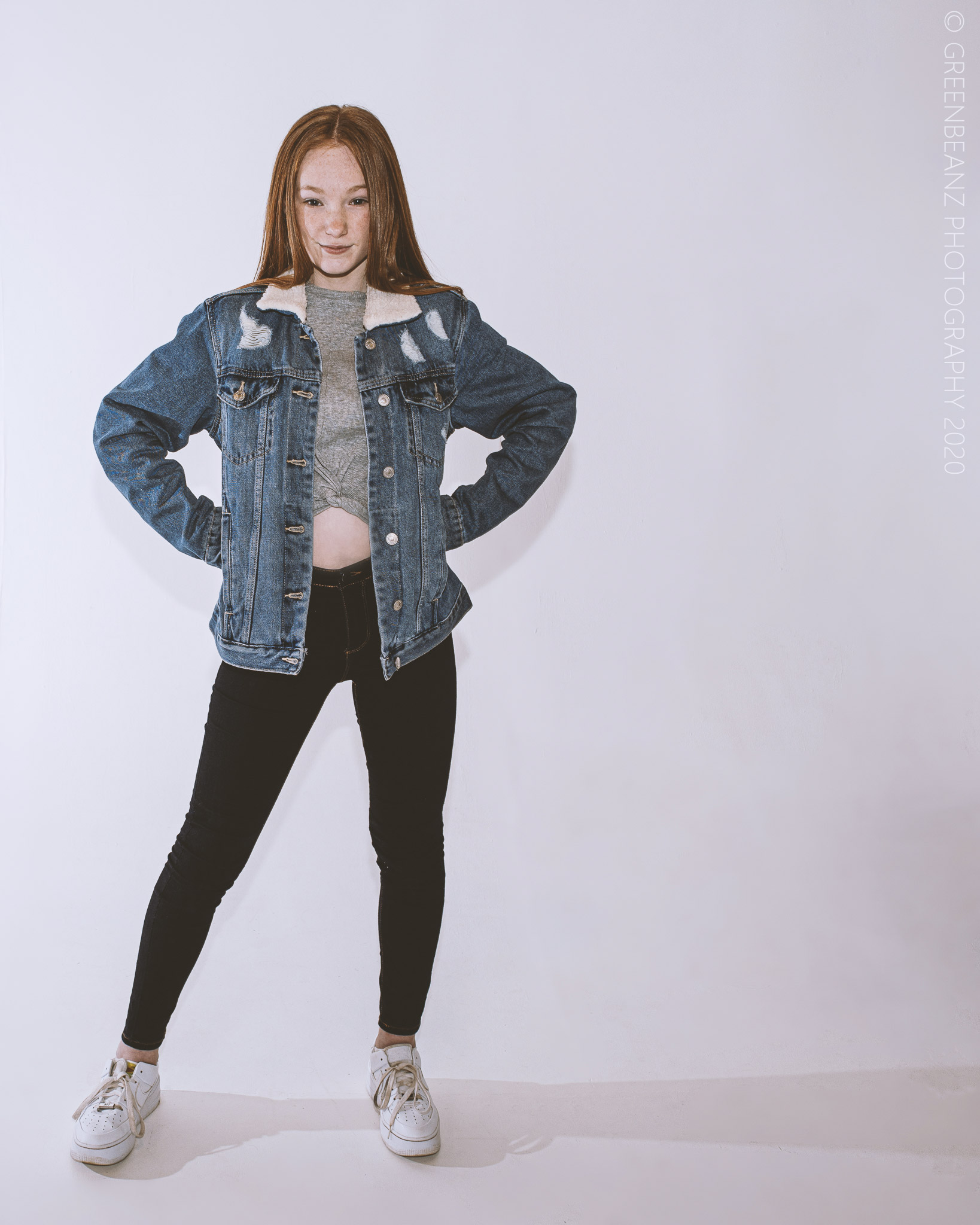 Most of the shoot inside the studio was high key with the intention to evenly light the subjects and avoid too much use of shadow. I took this route for a number of reasons, but foremost in my mind was the idea that the young actors are at the stage of their career where only a few roles in, the most important thing to illustrate was their natural flexibility. While deep shadows and dramatic lighting can be very effective, it does tend to suggest a very definite look and lead the viewer to a conclusion. To increase their chances of being cast I think the decision to be subtler, bright and breezy was justified in the results.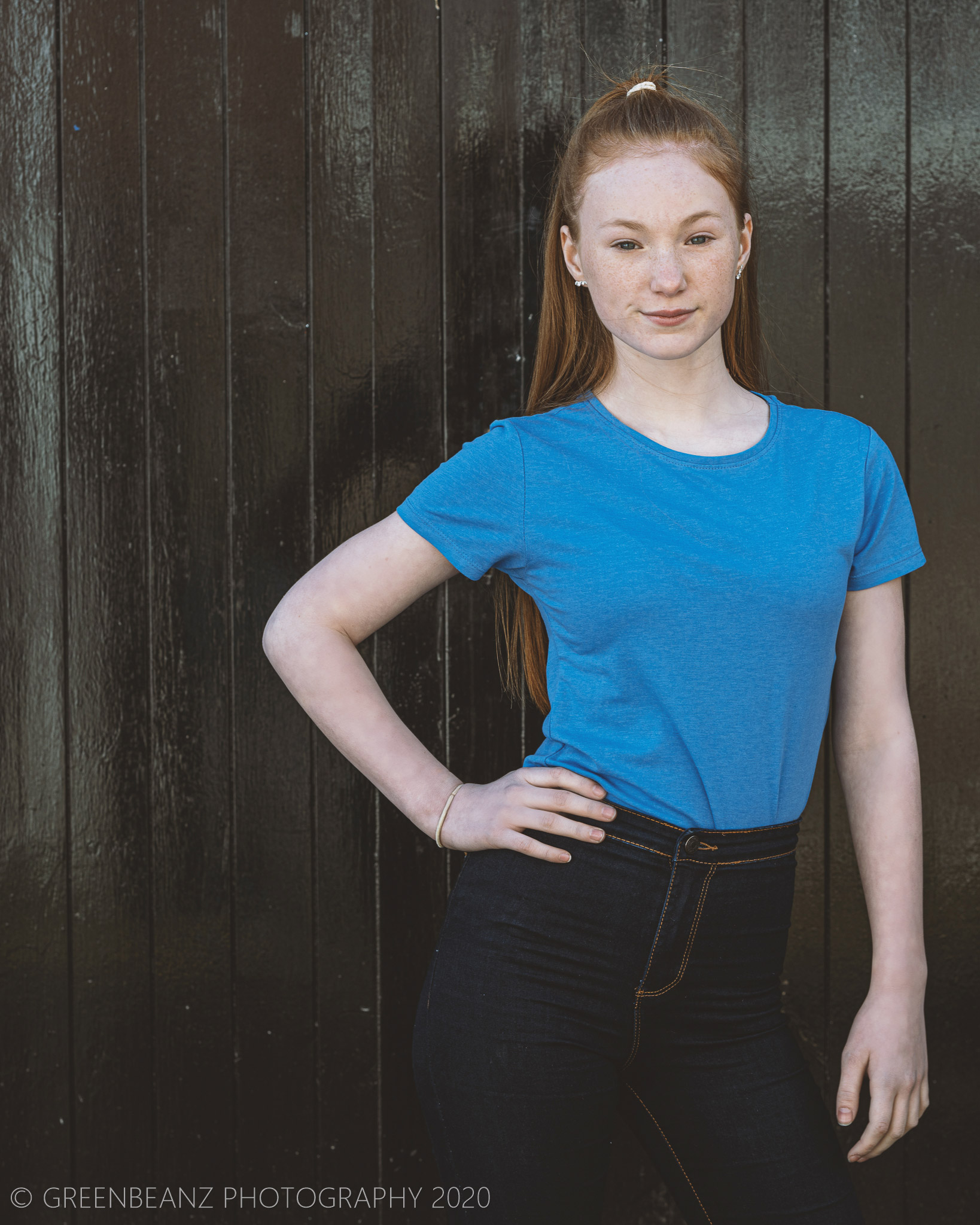 ABOVE : Maddy shows how important colour and wardrobe choice is when capturing images for an actor or models portfolio
The young actresses and their parents dedication to getting the job done made the day fly by and their enthusiasm and professionalism certainly shines through in the final images. Thanks again to Laura Shepherd whose patient coaching and brilliant direction made the day a resounding success for her pupils and myself.
If you want to book me for a Family Photography Shoot, a set of professional headshots or a candid portfolio shoot then you can contact me here for an obligation free consultation and/or quote

BELOW : Poppy a Plymouth actress acting in the studio during her headshot session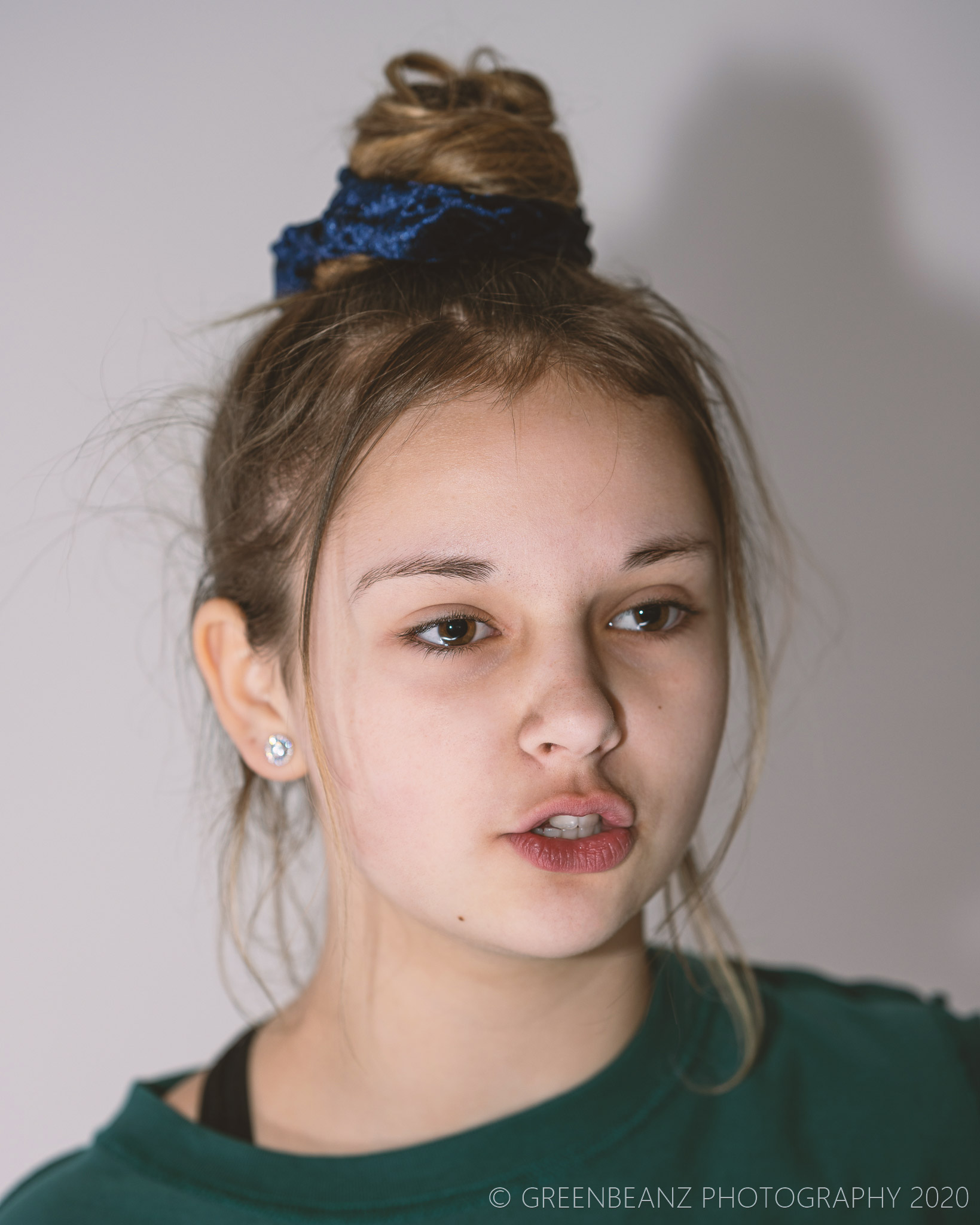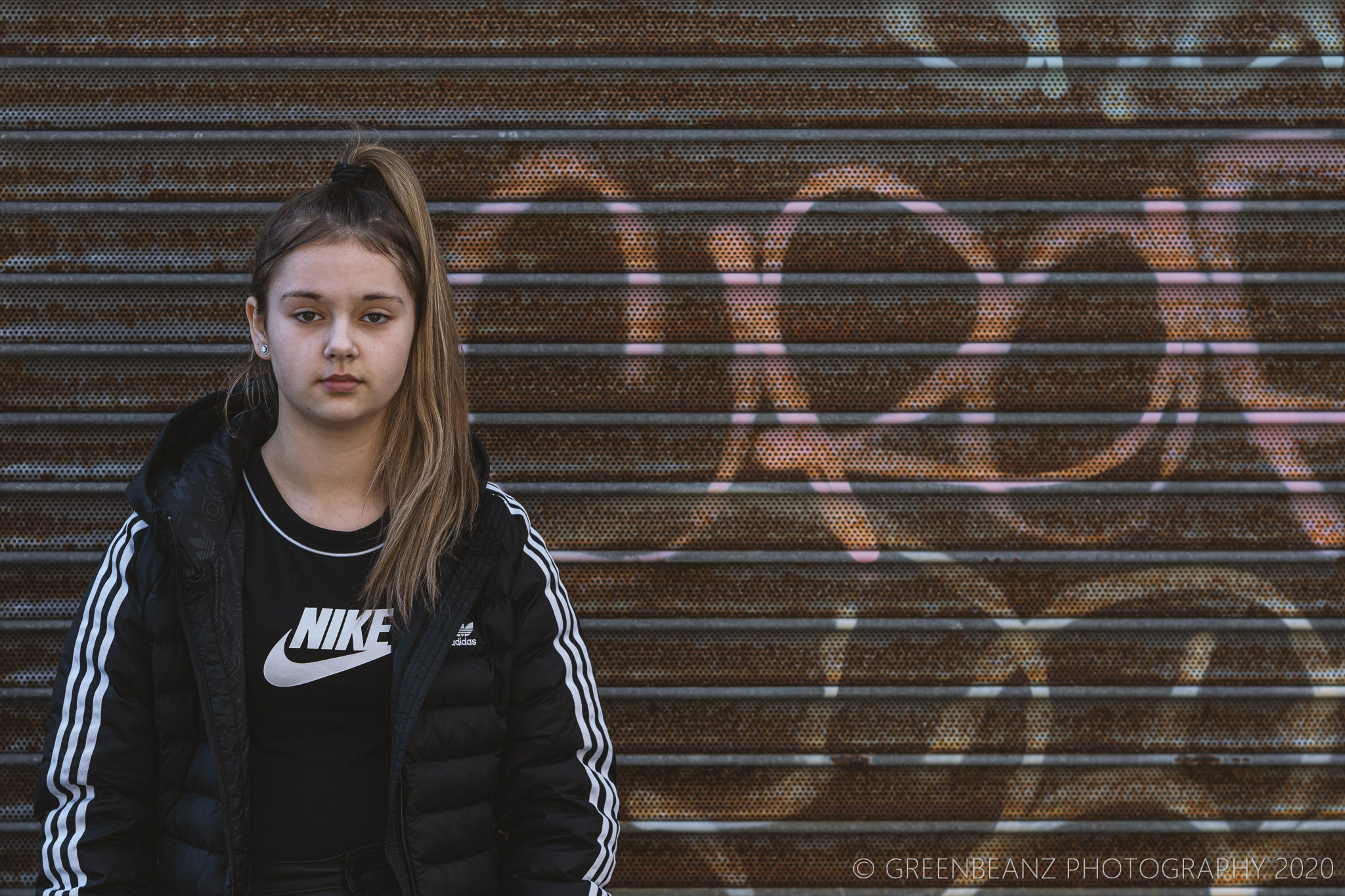 ABOVE : Plymouth actress Poppy poses in sports casuals for hee Plymouth portfolio shoot
---